Lionheart by Richard Collingridge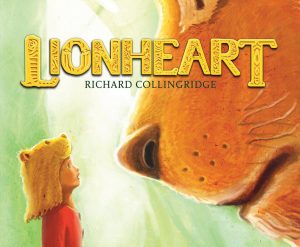 Age Range: 3 – 5 Years Old
32 Pages
This book has instantly turned me into a new fan of Richard Collingridge's work.  I featured this book in my ultimate list of 2016 picture books and I knew back then just from looking at the cover and reading the synopsis it was going to be an amazing book – I was right!
I read this book myself first which certainly helped to make my reading aloud more entertaining and suspenseful for the kids (at least I think it did).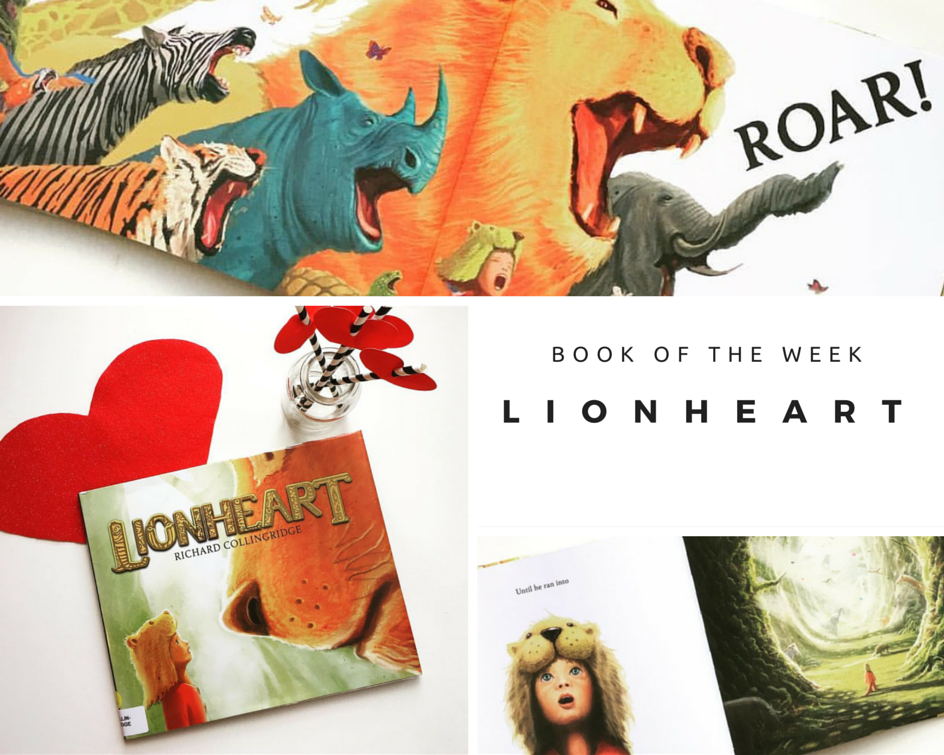 Lionheart introduces us to a little boy named Richard who hears something in his bedroom before laying down to go to sleep, but what is it? Is it a monster? Richard goes on a quest outside to find out walking through thick grass and trees until he reaches a magical jungle where there are animals all around. He keeps running and running until he encounters Lionheart – his Lionheart.  (Lionheart is Richard's stuffed animal toy.)
With Lionheart, Richard is not afraid. In fact, he forgets all about the monster. When Lionheart , Richard and all the animals finally see the monster face-to-face, Richard looks at Lionheart and instantly he knows what to do…he roars!
This book is so well done! From the text, to the illustrations, to the heart pounding suspense. And the overall message of conquering your fears is terrific!  I love how Lionheart teaches Richard to be brave which in turn helps him to stop being afraid of monsters.
A few days after reading this book I heard the kids playing "monster" together.  My son was the monster chasing my daughter and then she turned around and roared and said, "I'm not afraid of you monster!"
I think this is the perfect book if your little readers are afraid of monsters, being in the dark, or if you want to teach them bravery and confidence.
You can watch the trailer for the book here.
Your turn: Have you read this book with your little readers yet?  Feel free to share in the comments.