In addition to reading all of the back-to-school books I recently posted about, I'll also be reading the books listed below to the kids.  Enjoy!
I Had a Favorite Dress by Boni Ashburn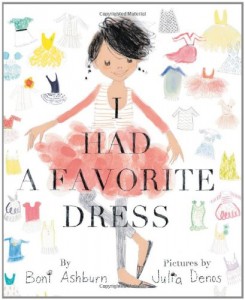 My daughter and I adore this book!  A young girl's mother reinvents her daughter's favorite dress into smaller pieces of clothing as she grows. From a new shirt to a tank top to a skirt to a scarf, to new socks and a hair bow, this young girl realizes that nothing lasts forever, but memories.
I Had a Favorite Hat Boni Ashburn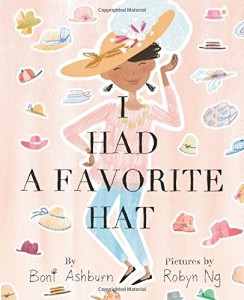 This is a cute follow-up book to the one listed above.  Equally as cute, but we like the one about the dress better.  At the end of summer, a girl's mother wants to put away her favorite beach hat but the girl asks to keep it out, then decorates it for each holiday and season from autumn through spring.
Don't Spill the Milk by Stephen Davies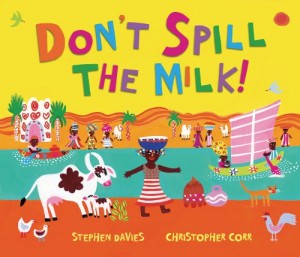 After carrying a bowl of milk on her head across dunes and the River Niger, and even up a mountain, without spilling a drop despite many distractions, Penda gets a surprise when she arrives at the grasslands to give her father his lunch.
The Disappearing Alphabet by Richard Wilbur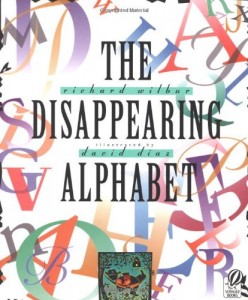 The Disappearing Alphabet imagines what the world would be like if the letters of the alphabet vanished, in verses on subjects ranging from the ordinary to silly to sublime and existential.

Alphabeasties by Sharon Werner
This book turns letters into an artistic menagerie of animals—from Alligators to Zebra. It's a dazzling package of language arts, design smarts, humor, and fascinating nonfiction content.
Wait by Antoinette Portis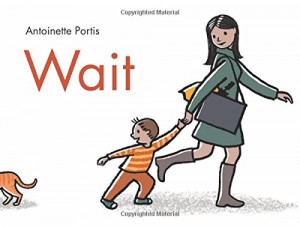 As a boy and his mother move quickly through the city, they're drawn to different things. The boy sees a dog, a butterfly, and a hungry duck while his mother rushes them toward the departing train. It's push and pull, but in the end, they both find something to stop for.
Tour America A Journey Through Poems and Art by Diane Siebert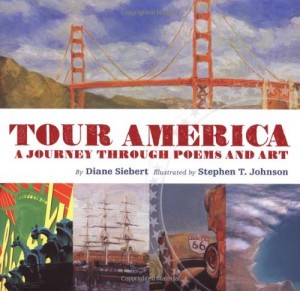 A lovely collection of poems on some famous American landmarks, accompanied by artwork.  The author takes us through almost every state and their famous landmarks. Additional facts about each landmark are provided, making it interesting and fun!
Your turn:  What books are your kids reading this month?  Feel free to share in the comments.