August is officially here!  Only one more month until both of my munchkins start school on September 1st.  What a bittersweet day that will be for me…sigh!  They are seriously getting too big, too fast.
Below are the books I've chosen for the month of August.  Enjoy!
Praying Upside Down: A Creative Prayer Experience to Transform Your Time with God by Kelly O'Dell Stanley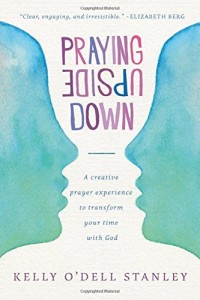 When you talk to God, do you ever wonder if He really hears? Do your prayers start to feel rote or routine? Do you sometimes feel you don't even know how to pray? Jesus is known for turning situations upside down . . . and He can do the same in your prayer life.
A Curious Mind: The Secret to a Bigger Life by Brian Grazer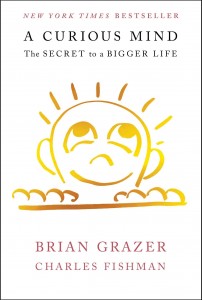 When this book recommendation appeared in my e-mail inbox earlier this week I just knew I had to get it!  Oprah's best friend, Gayle King, raved about this book so I want to check it out for myself.
A Curious Mind is a brilliantly entertaining, fascinating, and inspiring homage to the power of inquisitiveness and the ways in which it deepens and improves us. Whether you're looking to improve your management style at work or you want to become a better romantic partner, this book—and its lessons on the power of curiosity—can change your life.
The Husband's Secret by Liane Moriarty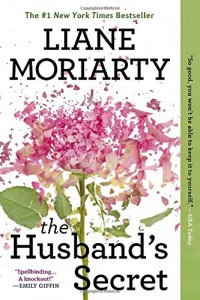 I read the book Big Little Lies in July and it was AMAZING!  If you haven't read it yet, you totally should!  I enjoy this author's writing style so much that I had to follow up with another one of her books for August.
Imagine your husband wrote you a letter, to be opened after his death. Imagine, too, that the letter contains his deepest, darkest secret—something with the potential to destroy not only the life you have built together, but the lives of others as well. And then imagine that you stumble across that letter while your husband is still very much alive.
Cecilia Fitzpatrick has achieved it all—she's an incredibly successful businesswoman, a pillar of her small community, a devoted wife and mother. Her life is as orderly and spotless as her home. But that letter is about to change everything—and not just for her. There are other women who barely know Cecilia—or each other—but they, too, are about to feel the earth-shattering repercussions of her husband's secret.
No-Drama Discipline: The Whole-Brain Way to Calm the Chaos and Nurture Your Child's Developing Mind by Daniel J. Siegel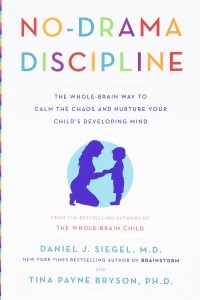 The pioneering experts behind The Whole-Brain Child—Tina Payne Bryson and Daniel J. Siegel, the author of Brainstorm—now explore the ultimate child-raising challenge: discipline. Highlighting the fascinating link between a child's neurological development and the way a parent reacts to misbehavior, No-Drama Discipline provides an effective, compassionate road map for dealing with tantrums, tensions, and tears—without causing a scene.
Your turn:  Have you read any of these books?  What's in your reading stack for the month of August?  Feel free to share in the comments.