One of the joys of blogging is meeting other like-minded book lovers who share the same taste in books as you do. From the time I met author Nicole Blades, she and I clicked since with both have an affinity for great literature. Bonus points for us living in the same state and only a few miles apart from one another. She was the perfect person to read President Barack Obama's memoir, A Promised Land with.

In case you haven't read it yet, check out the synopsis below from the publisher.
Synopsis
In the stirring, highly anticipated first volume of his presidential memoirs, Barack Obama tells the story of his improbable odyssey from young man searching for his identity to leader of the free world, describing in strikingly personal detail both his political education and the landmark moments of the first term of his historic presidency—a time of dramatic transformation and turmoil.
Obama takes readers on a compelling journey from his earliest political aspirations to the pivotal Iowa caucus victory that demonstrated the power of grassroots activism to the watershed night of November 4, 2008, when he was elected 44th president of the United States, becoming the first African American to hold the nation's highest office.
Reflecting on the presidency, he offers a unique and thoughtful exploration of both the awesome reach and the limits of presidential power, as well as singular insights into the dynamics of U.S. partisan politics and international diplomacy. Obama brings readers inside the Oval Office and the White House Situation Room, and to Moscow, Cairo, Beijing, and points beyond. We are privy to his thoughts as he assembles his cabinet, wrestles with a global financial crisis, takes the measure of Vladimir Putin, overcomes seemingly insurmountable odds to secure passage of the Affordable Care Act, clashes with generals about U.S. strategy in Afghanistan, tackles Wall Street reform, responds to the devastating Deepwater Horizon blowout, and authorizes Operation Neptune's Spear, which leads to the death of Osama bin Laden.
Nicole's Review
It was kind of fitting that the first book I finished in 2021 was Barack Obama's instant bestselling memoir, A Promised Land. Mind, I started the book just after Thanksgiving 2020… but, listen, as you know, this thing is more than 700 pages long! For someone who typically shies away from books over 500 pages (375-ish is kind of the sweet spot), the fact that I read it cover to cover is a triumph. 
A Promised Land is good. Really good. So good that I'm ready for volume two of his memoir. (That thing better not be 900 pages, though, B! *long stare*) Obama is naturally smart, charming, and funny, and it all comes through on the page. He feels like a real person with humor and humanity. (He even drops a few F-bombs, which made me giggle a little.)
The book is beautifully written—candid and revealing while also being interesting and filled with warmth. The man knows how to tell a riveting story. And the details! He describes people places, rooms, even "The Beast"—the armored limo that is the presidential state car—with such precision, paying attention to even the smallest note. For example, he mentions a nun with a face as "grooved as a peach pit"…I mean, you can totally see the face, right? There are plenty of moments like that, where his words paint a clear picture. It's not an easy task to do as a writer. It is a remarkable skill, fueled by an honest interest and curiosity in people, their lives, and your shared moments with them.
Early in the book, the essential question is posed: Why you, Barack? Why do you need to be president? His answer, in part, is one of my favorite quotes from the book:
"…Here's one thing I know for sure, though. I know that the day I raise my right hand and take the oath to be president of the United States, the world will start looking at America differently. I know that kids around this country—Black kids, Hispanic kids, kids who don't fit in—they'll see themselves differently, too, their horizons lifted, their possibilities expanded. And that alone… that would be worth it."
Listen. When I read that passage, I read it again, slowly. Then I got my Oprah on and highlighted the quote, and marked it with one of those sticky note flag strips. I wanted to remember it. I wanted to remember how it made me feel: Inspired. 
Charnaie's Review
A Promised Land. What can I say? I expected this book to be a winner and it did not disappoint! Although it was long, I savored every page of this book like a fine wine. I will admit, it's hefty 700+ page count was daunting in the beginning, but since Barack Obama is such an enjoyable and natural storyteller that definitely helped make it feel less daunting. And since I had the homie, Nicole Blades, holding me accountable to finish our "assigned" chapters, that definitely helped too.

It was refreshing to hear Obama admit to his mistakes, doubt himself on different occasions, climb out of credit card debt, get more insight into his relationship with Michelle, learn about his mom and have the ability to re-live the 2008 election, which I personally refer to as the "Yes We Can" era.
I found myself laughing out loud in some parts, shedding tears, and nodding in full agreement during other parts of the book. Oh, how I miss the Obama family dearly! Lucky for us, we get to enjoy his words here in A Promised Land and then again in Volume 2 once it's released. Oh, and let's not forget about Michelle's book Becoming and both of their podcasts on Spotify!
I am in awe of the Obama family and have total admiration for them and their service. It's a delight to hear a politician speak so candidly and eloquently with honesty and dignity. The one word that kept running through my mind while reading this book was: hope. Hope for a better future for my children and this world.
Here are two of my favorite quotes from the book:
"there are people in the world who think only about themselves. They don't care what happens to other people so long as they get what they want. They put other people down to make themselves feel important. "Then there are people who do the opposite, who are able to imagine how others must feel, and make sure that they don't do things that hurt people. "So," she said, looking me squarely in the eye. "Which kind of person do you want to be?"
― Barack Obama, A Promised Land
"But you don't choose the time. The time chooses you. Either you seize what may turn out to be the only chance you have, or you decide you're willing to live with the knowledge that the chance has passed you by."
― Barack Obama, A Promised Land
About Nicole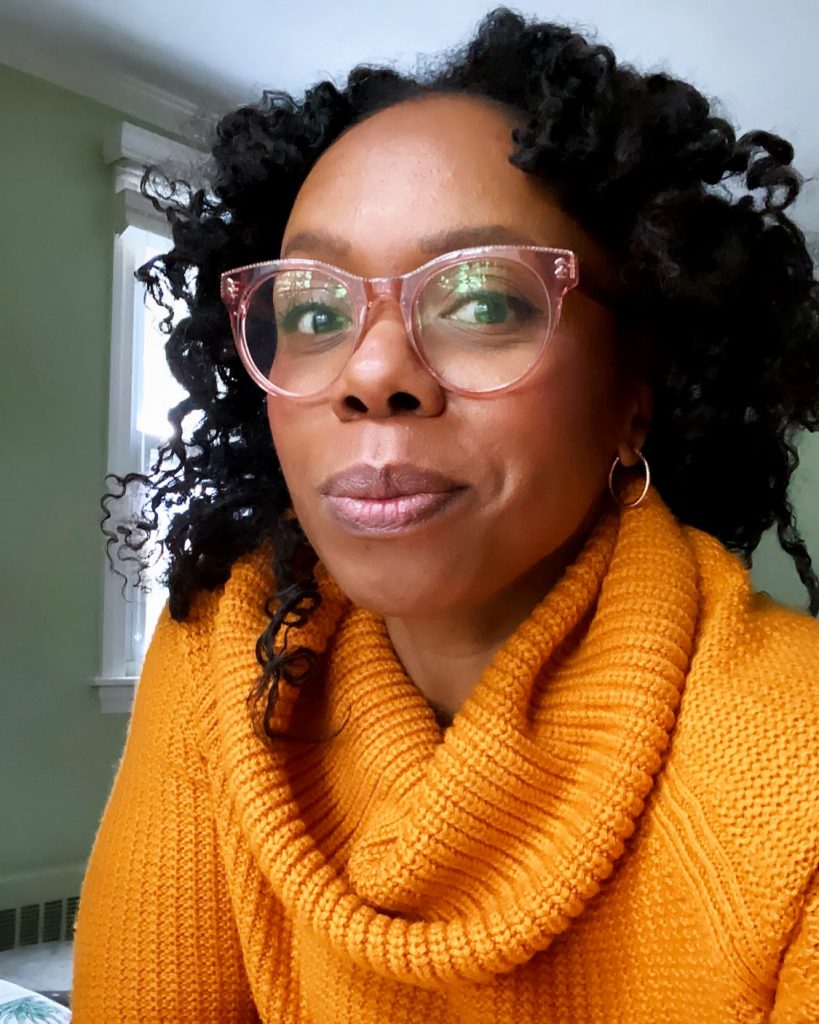 Nicole Blades is a novelist, speaker, and journalist who has been putting her stories on paper since the third grade. Born and raised in Montreal, Quebec, by Caribbean parents, Nicole moved to New York City and launched her journalism career working at Essence magazine. She later co-founded the online magazine SheNetworks, and worked as an editor at ESPN and Women's Health.
As a freelance journalist, Nicole's articles and essays have appeared in The New York Times, Runner's World, Women's Health, Good Housekeeping, Health, MarieClaire.com, WashingtonPost.com, and more. Her latest book, HAVE YOU MET NORA?, along with her previous novels, THE THUNDER BENEATH US and EARTH'S WATERS, are available wherever books are sold.
Nicole is a proud member of the Tall Poppy Writers, a professional group of women writers committed to supporting and promoting its members' work and connecting authors with readers. And she is also a National Academy of Sports Medicine Certified Personal Trainer.
She has been a presenter and guest speaker at conferences such as Massachusetts Conference for Women; The Muse & the Marketplace; Mom 2.0 Summit; Well-Read Black Girl Festival; Writer's Digest Conference; the Women's Fiction Writers Association Retreat, and the Surrey International Writers' Conference.
Nicole lives in New England with her husband and their son. You may find her on social media at: Instagram, Twitter, and Facebook. 
About Charnaie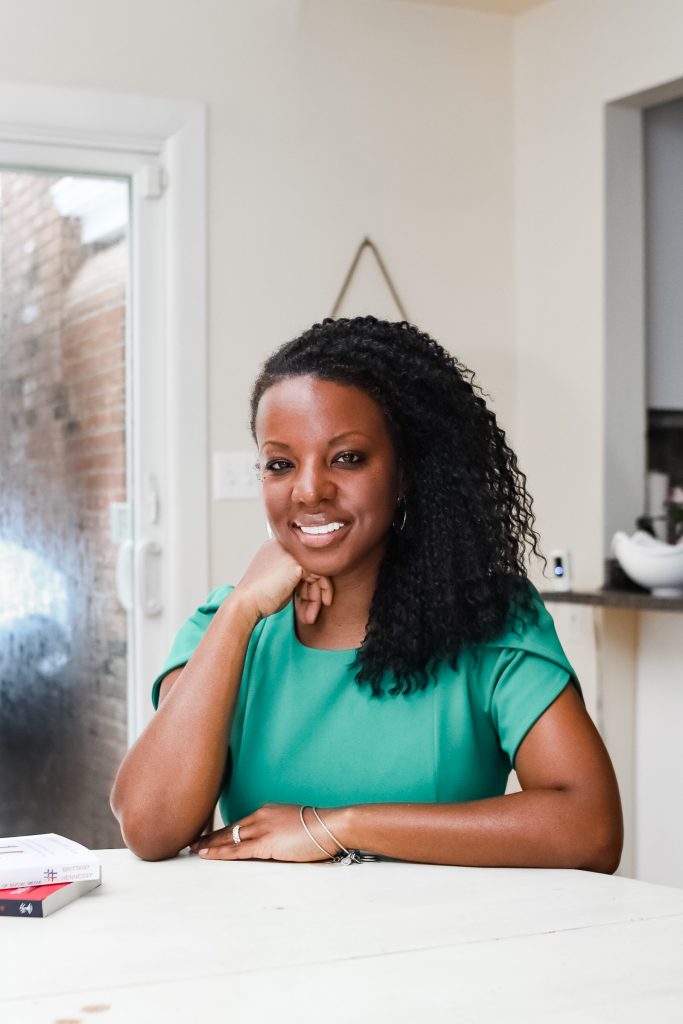 Charnaie loves connecting people with diverse and inclusive books, kid-friendly products and family experiences they will love. She has been reading aloud with both of her children daily since they were born.

Charnaie is a wife, mom and a former Computer Programmer by education. She have over 15 years of experience in the Information Technology field and has both a Bachelor's and Master's degree in Computer Science/Information Technology. She is now an author, podcast host, speaker, Digital Creator/Influencer and the founder of her children's soon-to-be non-profit organization 50 States 50 Books where they collect and donate diverse children's books to deserving kids in each of the 50 U.S. states.
Her blog Here Wee Read, is where she expresses her creativity and passion for reading, diverse literature, and literacy. More than anything else, she cares about connecting people with great books that they love because she believe that books are an absolute necessity . Her passion for diversity and inclusion is driven by a desire for everyone to have his or her own voice, whether it be through books, television, or other media. Charnaie believes it's important that people of all races, and all ethnicities, are able to see themselves represented and included.
Charnaie lives in New England with her husband and their daughter and son. You may find her on social media at: Instagram, Twitter, and Facebook.