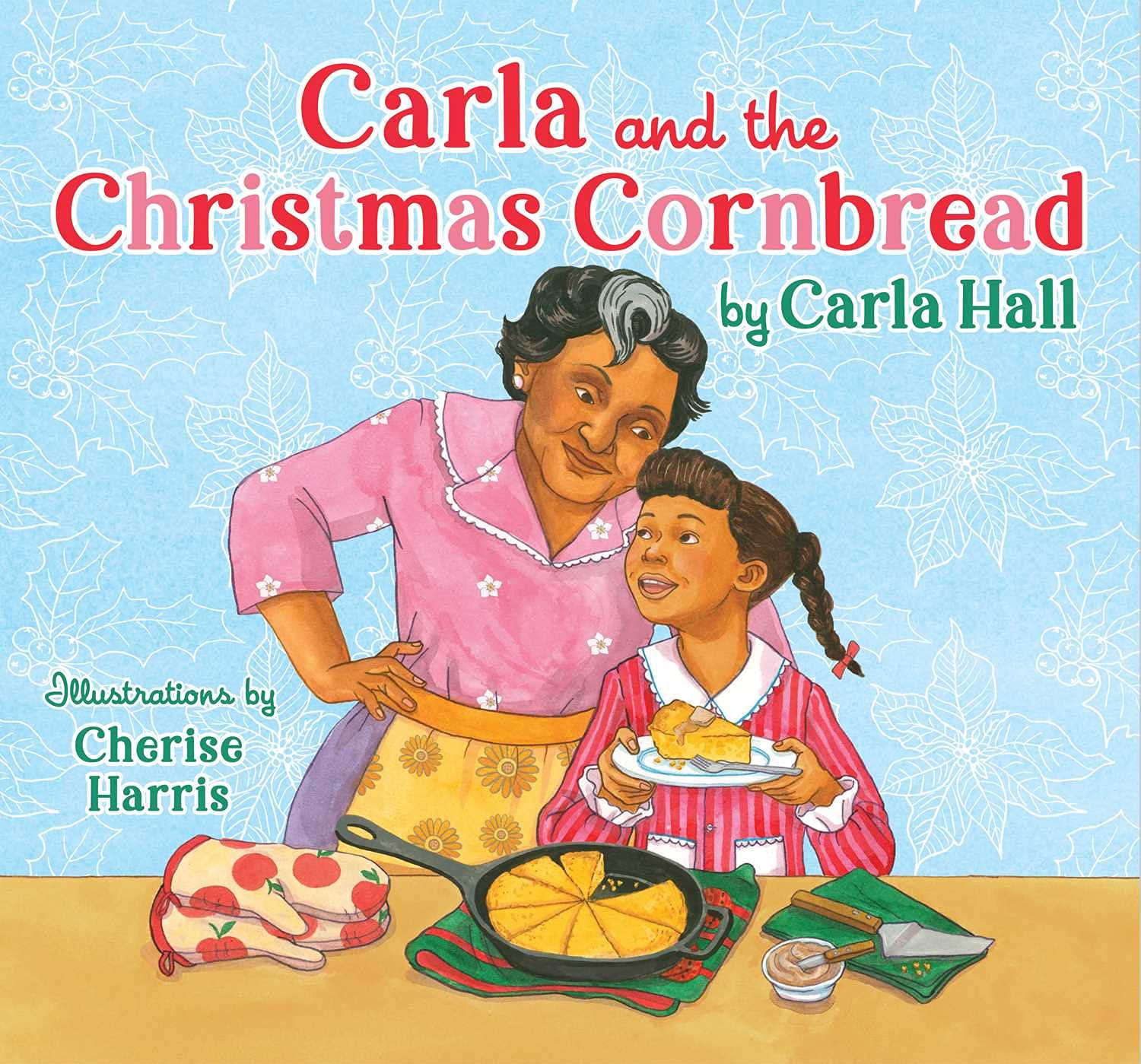 Kids can always count on the sage ideas, advice, and wisdom from their grandparents.  Just ask little Carla.  After she accidentally eats the cookie meant for Santa, her Granny suggests they leave Santa an extra special treat- Carla's Christmas Cornbread topped with cinnamon butter.  Yum!
Carla loves celebrating Christmas at her Granny's house.  Every Christmas Eve, her family packs up the car piled high with presents to bring to Grandma's house.  As soon as they arrive, Carla can't wait to get inside to find out if Granny's special cornbread is ready. Granny tells her she'll have to wait a bit longer to enjoy her favorite food.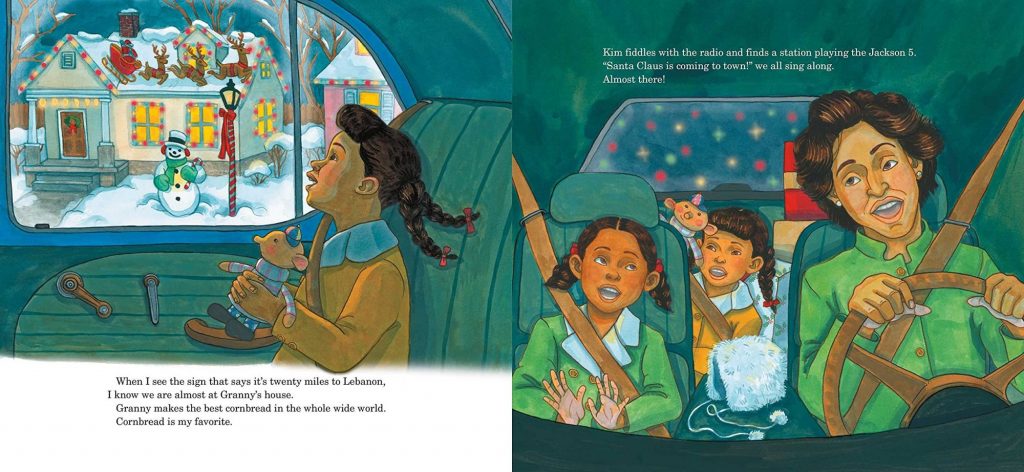 After catching up with her grandpa, it's finally time to eat.  Everyone gathers around the table for dinner which consists of fried pork chops smothered in gravy, green beans, macaroni and cheese, glazed ham, creamed spinach, collard greens dessert, and of course – cornbread.  After dinner, Carla returns downstairs dressed in her jammies ready to help her mom with a puzzle before going to bed.  That's when she makes a detour to the dining room where she sees the most perfect sugar cookie sitting on a plate.  Carla can't resist picking it up and taking a BIG bite.
When she learns that cookie was left out for Santa, Carla is worried her name will end up on Santa's naughty list and she won't receive any gifts. Granny reassures Carla hat Santa likes kids who are kind and sweet just like her.  Then she and Carla start baking Carla's Christmas Cornbread together to replace the cookie., but will it be enough to save Christmas?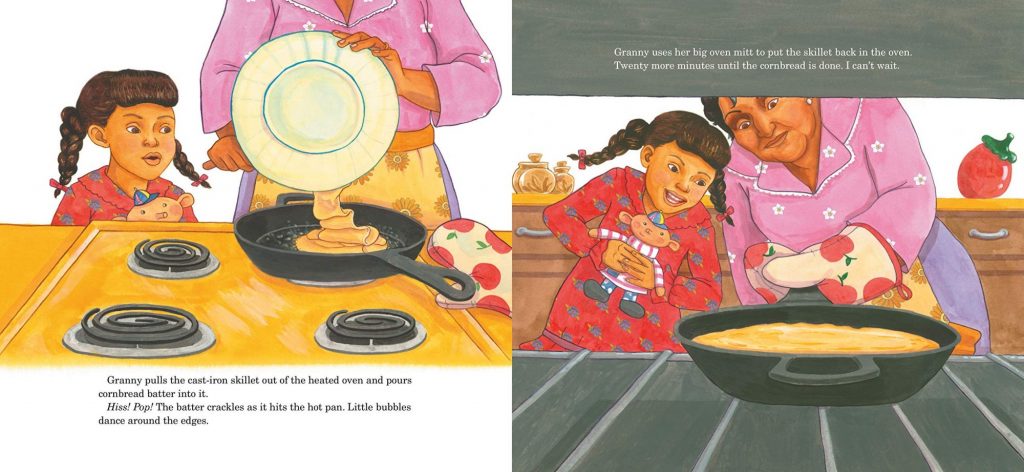 We enjoyed this sweet intergenerational story about family, food, traditions, Black culture, and Christmas.  The story is loosely inspired by Carla Hall's childhood growing up in Nashville, Tennessee.
The back matter has a recipe for Carla's Christmas Cornbread and Cinnamon Butter along with baking instructions.
Have you read this one yet?
Carla and the Christmas Cornbread
Christmas is Carla's favorite holiday of the year. She goes to her grandparents' house and eats grandma's special recipe—a perfectly delicious cornbread. She listens to her grandpa Doc's marvelous stories about traveling the world. And, best of all, she spends lots of time with her family. But when Carla accidentally takes a bite out of Santa's sugar cookie, she thinks she's ruined Christmas. How will Santa know to stop at their house if they don't leave him a midnight snack? With her grandmother's help, Carla comes up with a plan, but will it be enough to save Christmas?