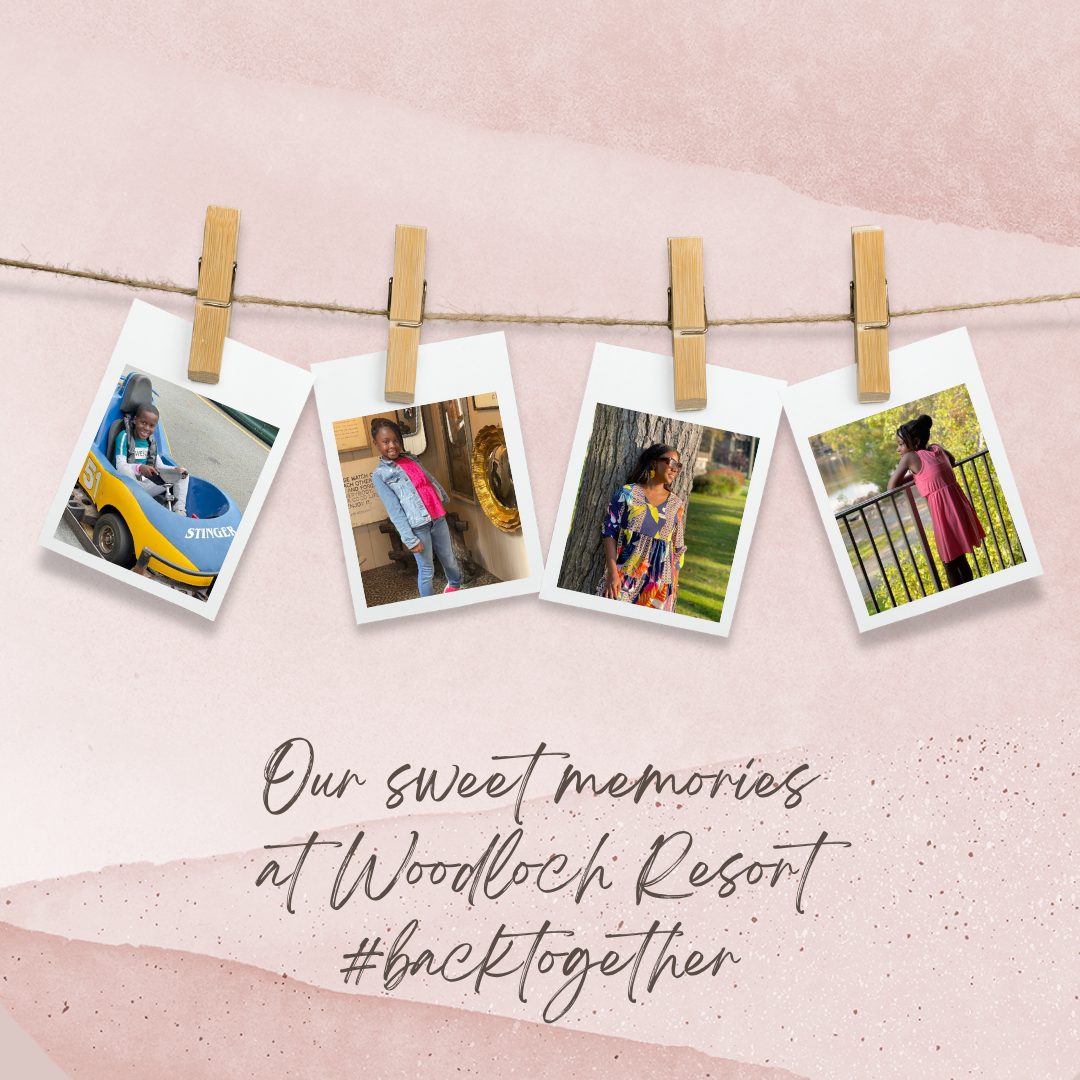 Disclaimer: Thank you to Woodloch for providing me and my family with complimentary access to the resort. As always, all opinions expressed are my own.
Two weeks ago, our family went to Woodloch Resort for our latest literary road trip.  Woodloch is a beautiful four-season Poconos resort nestled in a pristine mountain lake vacation setting. It's also a family owned and operated all-inclusive resort located just ninety miles from New York City.  Nominated as the number one all-inclusive family resort in America by USA Today, Woodloch has been owned and operated with pride by the Kiesendahl family since 1958.
The last time we visited Woodloch it was summer. This year we had the opportunity to experience the resort during the fall which made for a new fall-themed adventure. The resort was decorated inside and out with fall and Halloween decorations which helped get us in the mood for the holidays.
Since Woodloch is all-inclusive, you are served three meals per day.  They have meal options, drinks and dessert for both adults and children.  We appreciate the fact that each family is assigned the same table during mealtimes throughout their stay. We never had to worry about others sitting at our table (for safety reasons) when it was time to eat breakfast, lunch or dinner.
If you don't feel comfortable eating in the dining hall, you have the option have your food or drinks packaged as take-out to enjoy in your room or at one of the many outdoor picnic areas on the property. There are also quick bite ala carte options on-site at North Lodge Bar, Gigi's Coffee Shop, the Poolside Bar, and Lake Grill.
We stayed in a one-bedroom lake view suite in the Mount Laurel building. Our suite was large with enough space for our family of four.  The suite had a full kitchen with a stove, microwave, and refrigerator.  The kids had plenty of space to run around and not feel like they were on top of each other.  There are so many family activities at Woodloch, it truly feels like a cruise on land. The daily activity sheet provides information on times and locations for all activities. You can also use the Woodloch app to see the daily activities and sign up for the ones you want to participate in.
We did archery, bumper cars, race car driving, pumpkin painting, swimming, and more. We also enjoyed some of the nighttime entertainment including going to a ventriloquist.  The highlight of this trip for our family was the haunted walk. An open tractor truck took us out to a trail in the woods during the evening. It was a quick walk, about 10-15 minutes long, with lots of spooky fun to navigate through. At the end, we all enjoyed hot chocolate by the fire pit before heading back to the resort.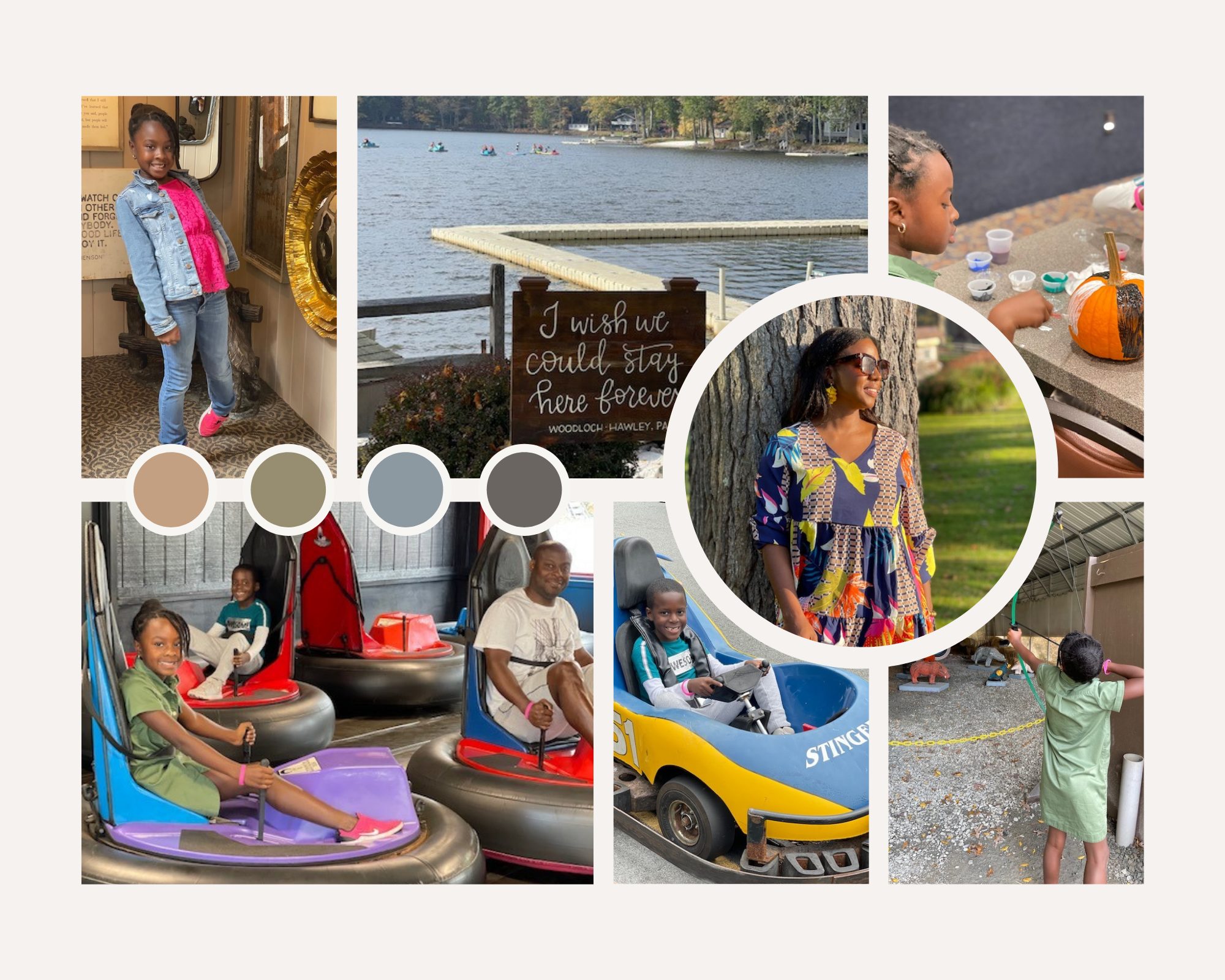 Safety protocols are still in place at Woodloch, but the mask mandate in the state of Pennsylvania has been lifted. We still wore masks inside the resort while walking in the communal areas except the dining hall while eating. As a family, we felt confident that Woodloch covered safety precautions to make sure we were all protected.
Lastly, I was so thankful for Woodloch having shuttle buses that run every 10-15 minutes.  We didn't use them much last time we were on the property, but this year we took full advantage of the shuttle bus service due to my knee injury.  The shuttle runs from 8am until late-night daily and makes stops at all building entrances.
Overall, we had a wonderful time making memories. The best thing about Woodloch is that it brings the family together while still allowing for some alone time.  There is something for EVERYONE at Woodloch.  Take a look at some of the activities available at Woodloch and let me know in the comments which ones appeal to you and your family.
Here are just some of the resort amenities:
Indoor Spash Zone (water slide and splash pads)
Indoor and outdoor heated pools + hot tubs
Miniature golf
Archery
Bumper cars
Climbing wall
Bumper Boats
Lakeside activities
Indoor and outdoor playgrounds
Water Skiing
Tennis courts
Snow tubing (during the winter)
Ice skating (during the winter)
Exercise rooms and so much more!
Have you been to Woodloch before?  Feel free to share your experiences in the comments.