Disclaimer: I was gifted the Habbi Habbi Reading Wand and bilingual books in exchange for an honest review and to host this giveaway. As always, all opinions are my own.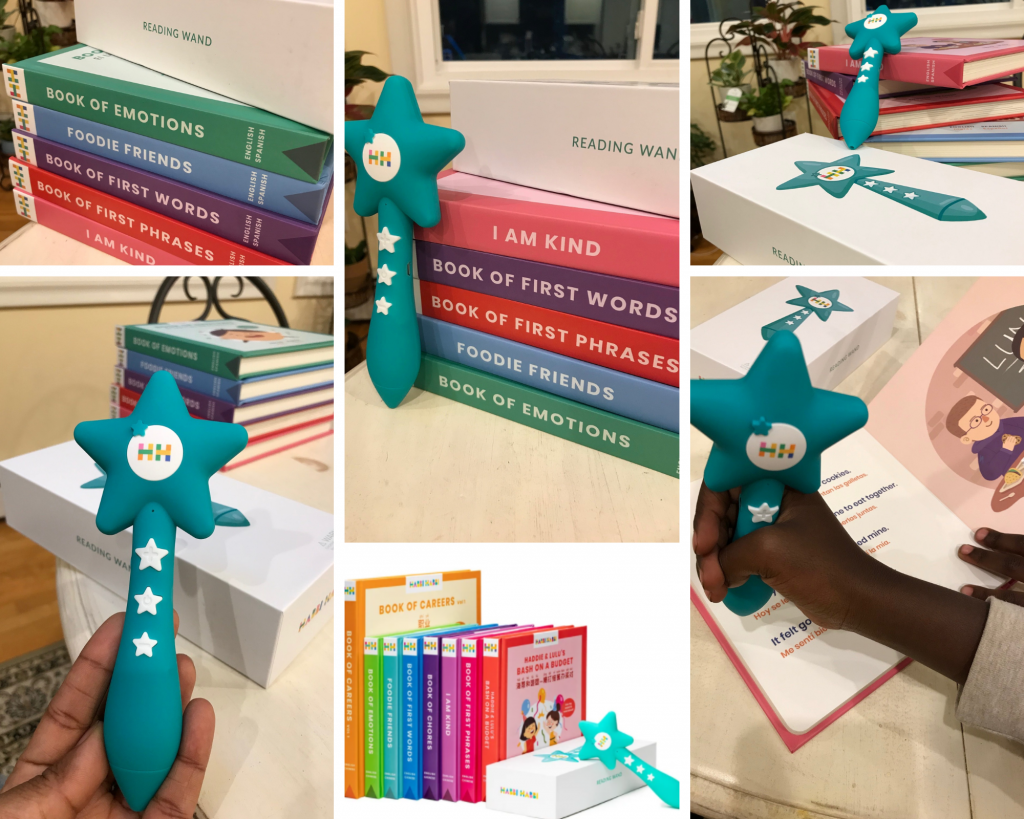 Are you looking for an easy, screen-free and interactive way to raise bilingual kids? If so, you may want to check out a company called Habbi Habbi. Started by two moms, Hanna and Anne-Louise, these women value being intentional parents. As stated on their website:
We aspire to have our kids … express CREATIVITY, be SELF RELIANT, be GRITTY, feel WORTHY, show EMPATHY, engage GLOBAL COMMUNITY, exercise SELF CARE. 
Habbi Habbi bilingual books are are such a great way to introduce kids to a new language and major bonus points for them being so easy to use!

Once your books and reading wand arrive, take them out of the box and turn the reading wand on. It comes fully charged and ready to use right out of the box. This is HUGE for anxious and curious kids like mine who are always ready to just "dive right in". Every inch is of the book is tappable – text, image, even white space! Our family was gifted a set of English-Spanish books to try.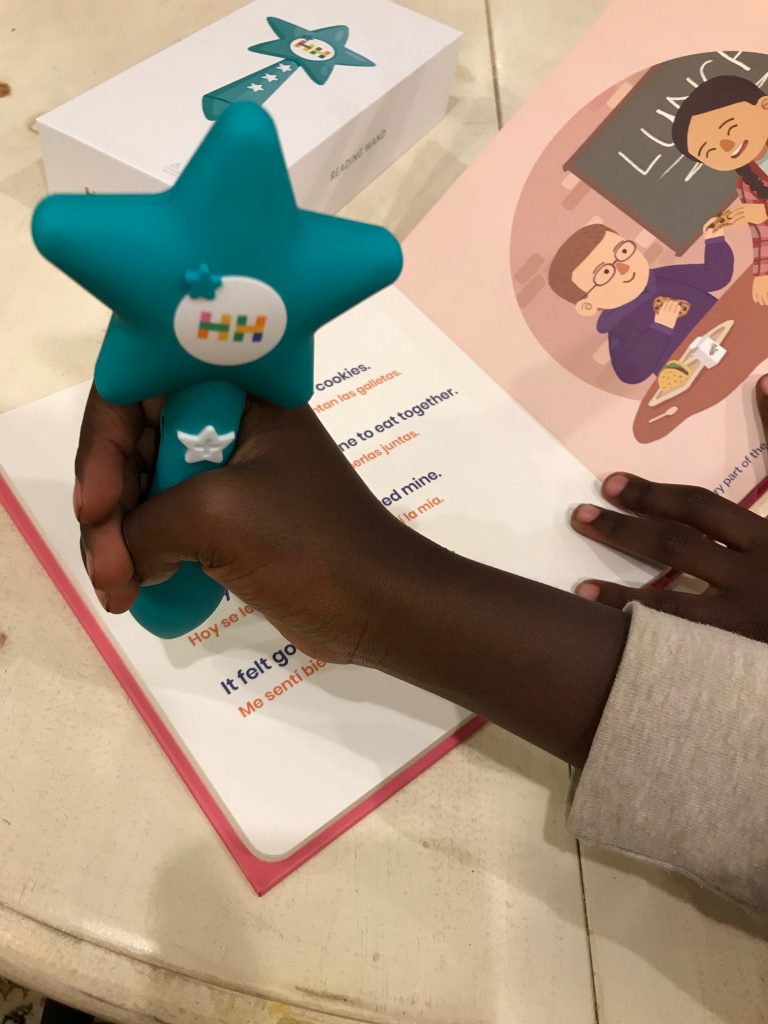 Also, you'll only need one want to use with ANY book in the Habbi Habbi series, regardless of language. E.g. one wand accesses Mandarin Chinese, Spanish, and any future title / language that is released. The reading wand is also re-chargable and comes with a USB cord for easy charging.
The bilingual books are matte hardcover board books with thick and sturdy pages, perfect for even the tiniest readers! They also have rainbow colored book spines which make them aesthetically pleasing to look at all together on your bookshelf.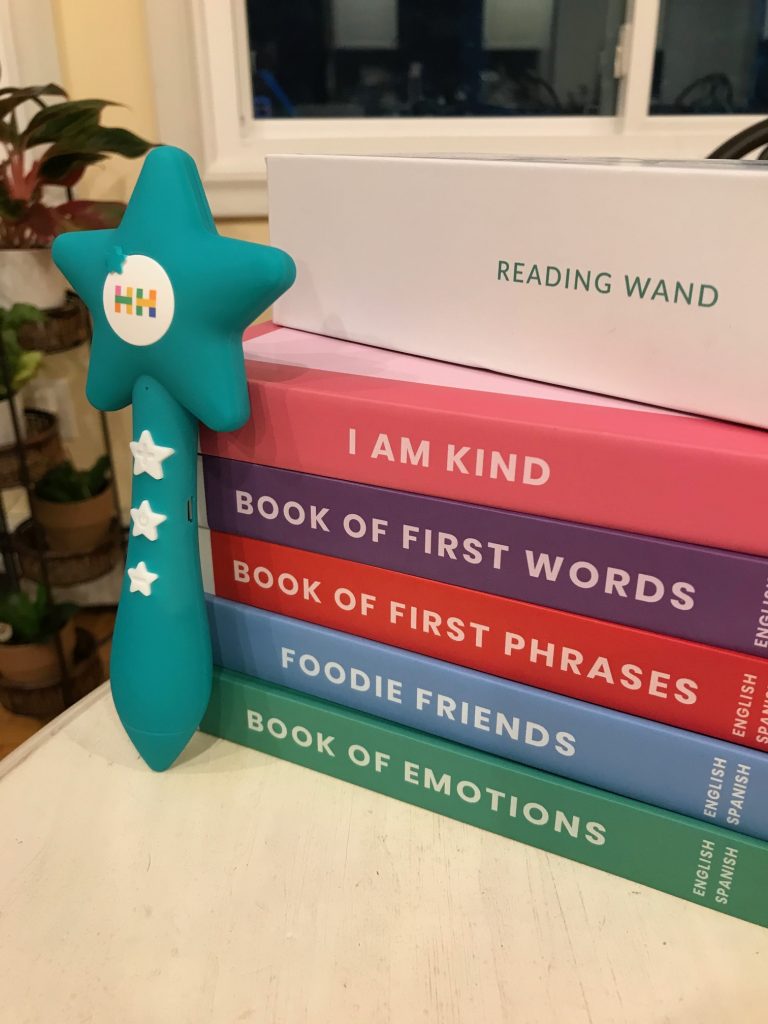 I can't recommend the Habbi Habbi reading wand and bilingual books enough for anyone who wants to learn Spanish or Mandarin Chinese with their children. Have you tried Habbi Habbi with your little readers yet? Feel free to share in the comments.
THE GIVEAWAY!
Our friends at Habbi Habbi want to give one (1) lucky winner a Starter Set (Wand + 5 books) – in your choice of Spanish-English or Chinese-English.

Entry rules: Open Worldwide at everyone ages 18 and over. (If it is an international winner – you are required to pay shipping on your own). There will be no shipping costs for U.S. or Canadian residents. Good Luck!
Habbi Habbi Bilingual Education at Home + Reading Wand & Bilingual Books Giveaway!