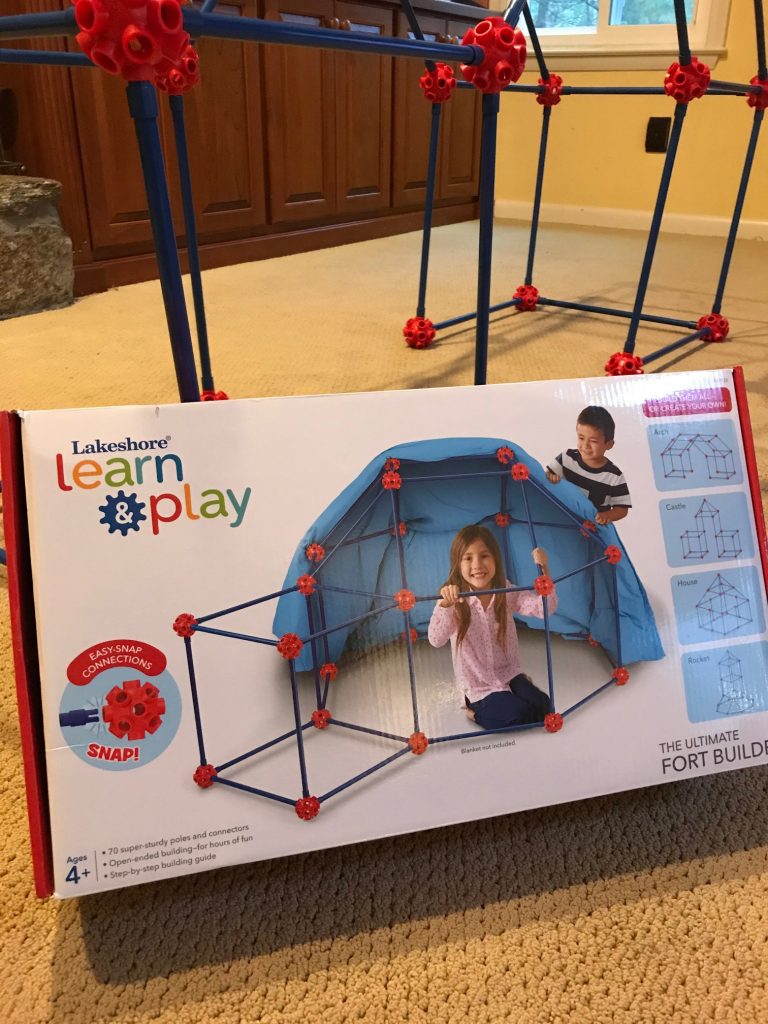 We can't get enough of the products from Lakeshore Learning. I am consistently impressed with their quality, service and affordability. Through my partnership with them, I am now able to try out products at home with my kids like their awesome Ultimate Fort Builder that my kids are obsessed with.
The Ultimate Fort Builder includes 45 durable poles and 25 kid-friendly connectors, which can be put together to create an igloo, a castle and other creations. The structures are strong enough to support a sheet or blanket on top, and the kit also includes instructions for easy construction.
Before the kids started building, it was easy to see that several skills would be needed for success in building their forts:
teamwork
organization
following directions
critical thinking
With zero adult instruction or help, my kids opened up the box, sorted the parts and started building.
Once their fort was complete, the kids added a blanket on top and a few pillows on the floor. While not sturdy enough to climb on, their fort was well-made and not likely to come down without effort. The kids enjoyed playing inside and there was plenty of room for them to move around comfortably.
Some other great benefits of building with the Ultimate Fort Builder:
encourages imagination and creativity
fosters cooperative play
helps boost kid's confidence when they complete each project on their own or working together as a team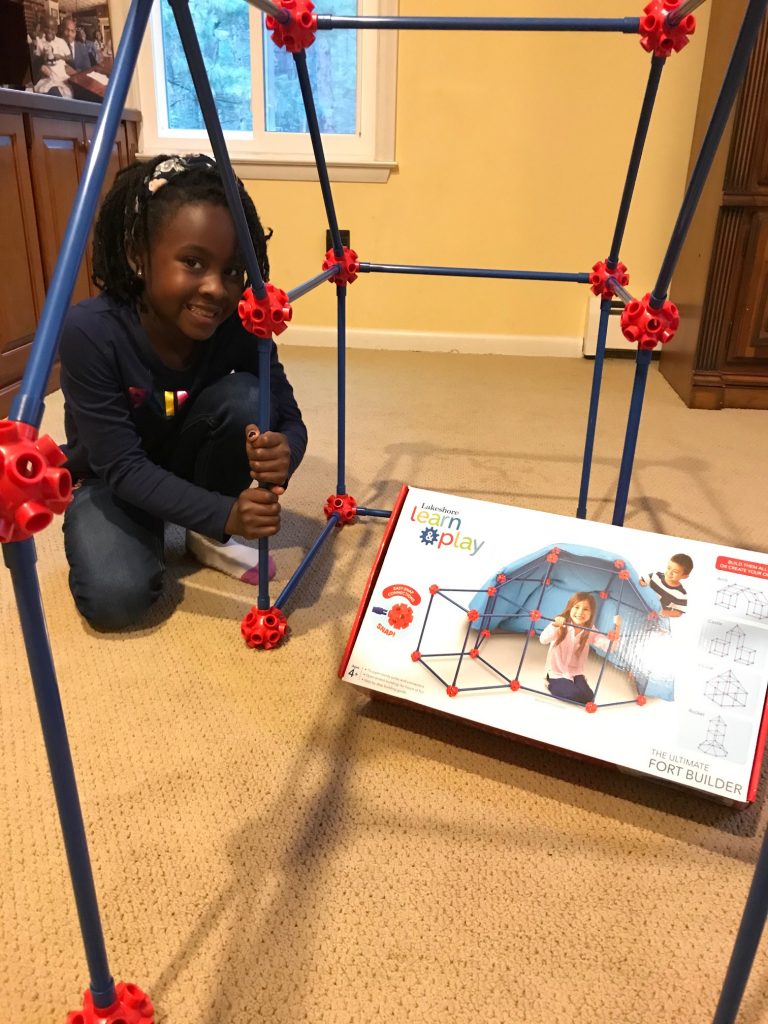 More to Love About Lakeshore Learning
Did you know Lakeshore has been making award-winning and high-quality educational products for over 60 years? They are a brand my family and I trust for their unique and exclusive products that are designed by teachers. Their products encourage curiosity and imagination and help kids develop a love of learning. Have you seen their 2020 Gifts for Growing Minds collection yet? It has all the gifts and learning toys you need to complete your holiday shopping for kids on your list.
Save with my Lakeshore Learning Coupon
You can take advantage of using my unique code if you are shopping on LakeshoreLearning.com this holiday season or in-stores. Use my code 7933 to save 25% off any single non-sale item. Coupon valid ‪through 12/31/20 for one-time use in stores or online. Limit one coupon per customer. Not valid on items with shipping restrictions. Other exclusions may apply. Visit http://bit.ly/3bRGxeZ for details.
Lakeshore Learning $100 Gift Card Giveaway!