Are you planning to gift your little readers or students with a book subscription box this holiday season?
I love monthly subscription boxes for kids because they offer unique educational experiences. Subscription boxes can give kids of all ages the chance to learn by reading great books, doing fun projects, crafts and activities. Many subscription boxes on the market today are designed to include everything you need to spend quality time together as a family or on your own. Today, there are subscription boxes that appeal to all sorts of different interests and passions from books to beauty and everything in between.
Have you heard about the Barefoot Book Box yet? They currently have three book boxes available for kids ages 0 – 2, ages 3 – 5 and ages 6 – 9. You can choose their 3 month, 6 month or 12 month plan.
From their website:
"Each box is created by an independent children's book publisher with nearly 30 years of experience crafting award-winning products. The publisher Barefoot Books is known for publishing beautiful books of the highest quality. They're designed around a set of core values to help you raise caring, open-minded, global citizens who can think critically and creatively. Educators and parents know that if a book is from Barefoot, they can trust the language, storytelling and illustrations to be beautiful, age-appropriate, and engaging for kids."
Each Barefoot Book Box includes books, gifts, an artist's print and expert tips that are focused on a specific theme. The themes are rooted in their 5 core pillars of publishing:
Global Awareness, Diversity & Inclusion
Early Learning & First Concepts
Science, Technology, Engineering, Arts & Mathematics
Social-Emotional Learning
Creativity & Imagination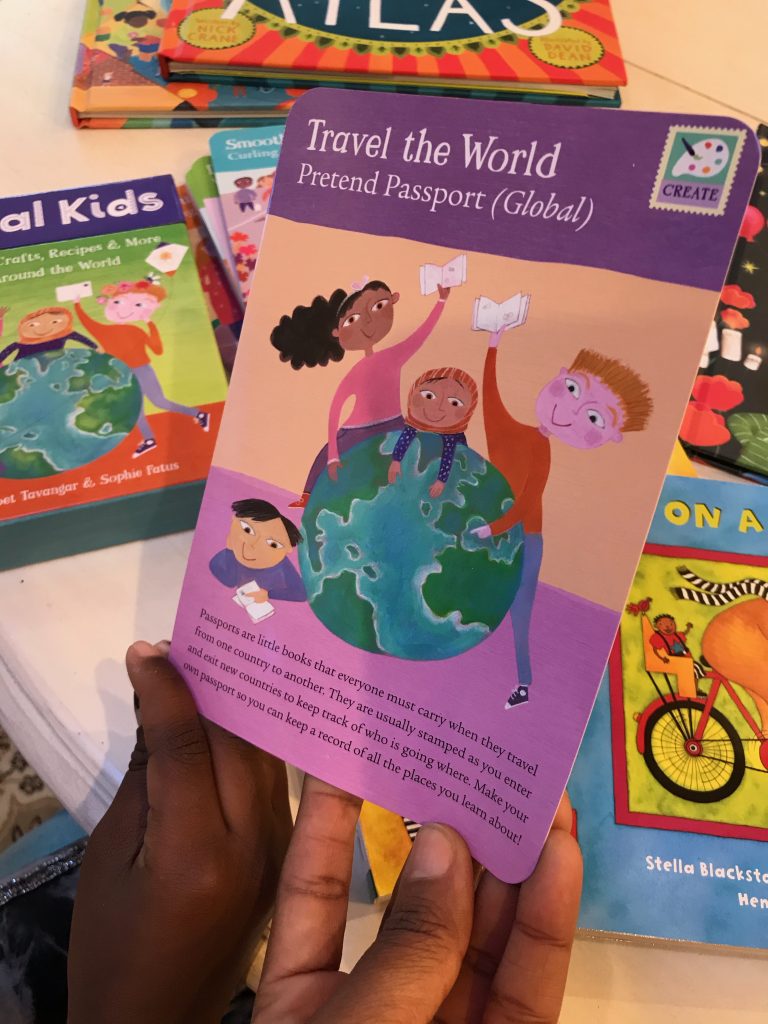 My kids are currently ages 6 and 8 so we opted for the box for kids ages 6 – 9. Some of the things I love the most about Barefoot Books is their commitment to diversity and inclusion, their high-quality books, and how they incorporate real-life lessons, social/emotional learning and STEAM (science, math, engineering, art, and math) into their books.

Barefoot Books also gets bonus points from me for their consistent use of bright and vivid illustrations and I absolutely LOVE their commitment to green (eco-friendly) business practices. From sustainably sourced paper to vegetable-based ink, the materials that make up their books are ones that you can feel good about having in your classroom or home. Just look at the quality of their books!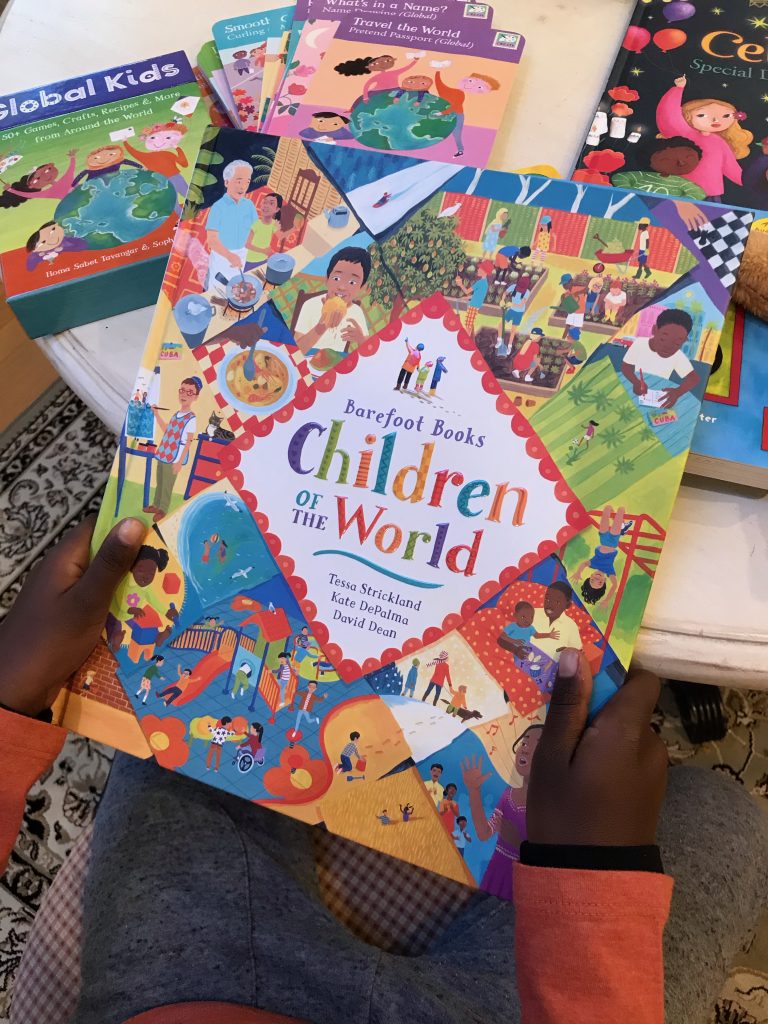 Did I also mention they work with talented artists from around the world who illustrate each of our books by hand? As a part of your subscription, with every box you'll receive an exclusive, collectable 8×10 inch illustration image, printed on sturdy cardstock. You can hang these on your walls, give them as gifts, use them as prompts to inspire your child's artwork, or laminate them to create unique and colorful placemats. In addition to expert tips, the back of each artist's print features information about the artist and their illustration technique. Talk about attention to detail AND adding even more value!
Keeping these prints within your child's view not only adds beauty and whimsy to your home or classroom — it also reminds your child of their favorite books, reinforcing learning and prompting ongoing discussions.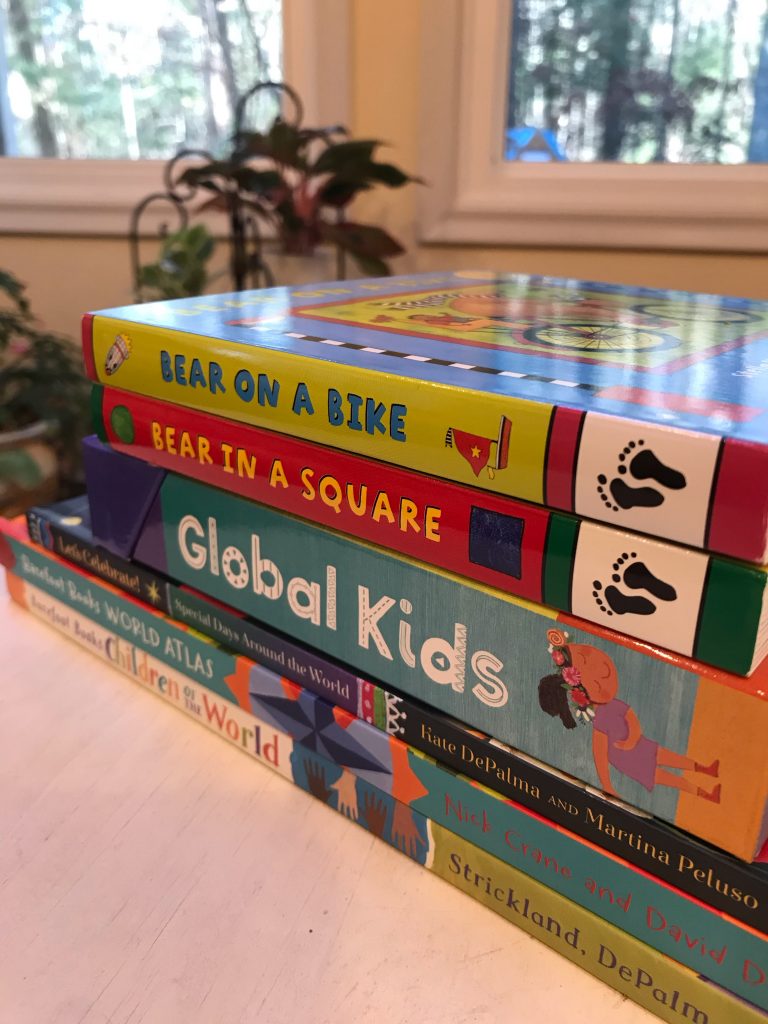 The best part? Shipping costs are already included in your membership prepaid price! In addition, all Barefoot Book Box memberships are prepaid. Therefore, there is no need to cancel your membership if you wish to no longer receive a box. Your payment method will be charged only once at the time of purchase. No further charges will be made.
Lastly, at this time, the Barefoot Book Box is available for purchase in the United States, only. International shipping and shipping to Alaska and Hawaii are not currently available for online orders.
So, what do you think? Are you ready to check out The Barefoot Book Box? Pop on over to their website to start exploring! Happy Reading!

Your turn: Have you tried this book subscription box yet? Feel free to share in the comments if you care to share.