Disclaimer: This post is brought to you by our sponsor, "Always Eat After 7 PM". As always, the opinions expressed below are my own.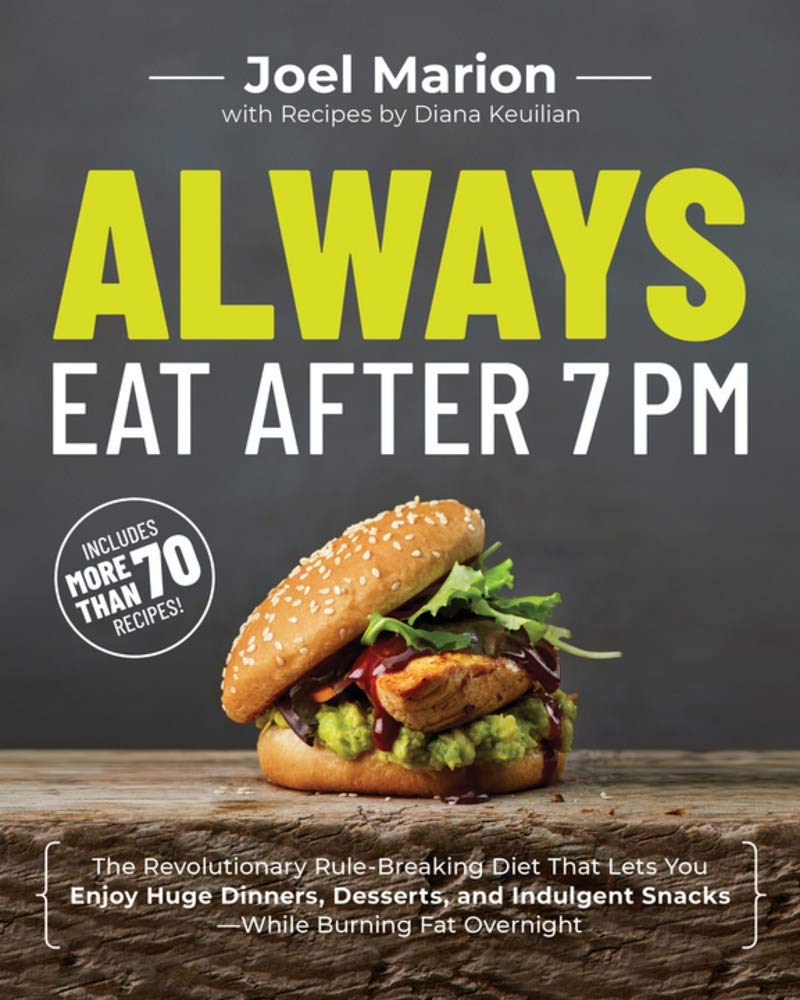 I thoroughly enjoyed reading the book Always Eat After 7pm and appreciated the conversational, irreverent tone by author and fitness expert Joel Marion.

The biggest lessons I learned from the book are – you can totally eat after 7pm AND you can't ignore your diet. Eating right and getting in regular exercise really does make a huge difference in your overall well being if your goal is to remain fit and in shape.
The essential idea of this book is to re-learn how to eat whatever you want whenever you're hungry (in moderation), without imposing rules or guilt on yourself about it. The chapters take you through a step-by-step process for this, with the idea being to work through them over time.
There's so much useful information in it that contradicts lots of completely baseless assumptions and myths I'd picked up over the years.  Always Eat After 7 PM really helped me to challenge leftover diet culture ways of thinking, good/bad perspectives on food, un-evidenced fears about health, and the compulsion to not trust my body and instead feel the need to control it.

I plan to maintain my body by following a modified version of this diet while ensuring I continue to work out on a regular basis and drink plenty of water. My hope is that I can commit to maintaining this lifestyle for as long as I can with the understanding that if I "fall off the wagon" I give myself enough grace and get back on again.

I'd highly recommend this book for people like me who want to tone up their bodies or people who want to lose weight and learn to maintain it afterwards. If you read it and decide to give it a try I'd love to know your thoughts and if you had success with it.

Check out my previous posts below to read about my weekly progression.

Week 1 Update
Week 2 Update
Week 3 Update
Always Eat After 7 PM: The Revolutionary Rule-Breaking Diet That Lets You Enjoy Huge Dinners, Desserts, and Indulgent Snacks—While Burning Fat Overnight by Joel Marion is now available to purchase.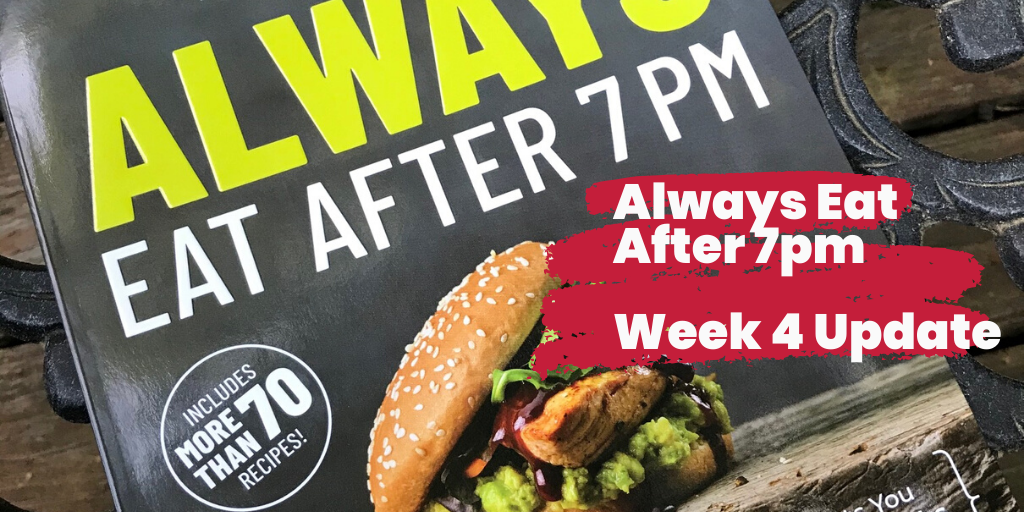 About the Author
Joel Marion is a six-time bestselling author, host of the top-ranked inspirational podcast Born to Impact, and the co-founder of BioTrust Nutrition (the largest eCommerce supplement company in the United States). Additionally, his work has been featured in the pages of more than 20 popular national newsstand magazines including Men's Fitness, Woman's Day, Men's Health, Oxygen, Men's Journal, and Clean Eating. He resides with his wife, Lisa, and two daughters in Clearwater Beach, Florida.