October is recognized as Filipino American History Month, where the contributions of the Filipino and Filipino American community are celebrated in the United States.  The month of October was chosen to commemorate the arrival of the first Filipinos who landed in what is now Morro Bay, California on October 18, 1587.
In celebration of Filipino American History Month, I've compiled a list of a few books to add to your bookshelf or read, whether you're Filipino or not.  Enjoy!
Oh My Kulay!: Colors, Fruits and Veggies in Filipino by Jocelyn Francisco, illustrated by Jamie Lee Ortiz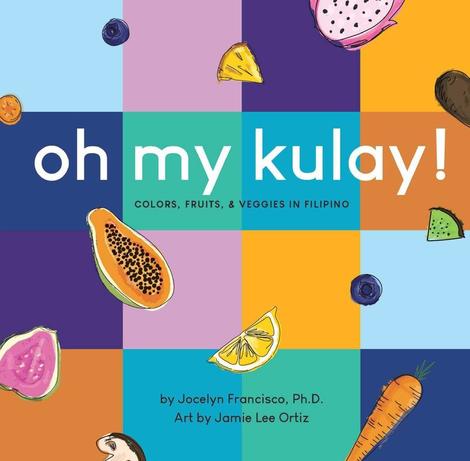 Children typically have no difficulty learning English and adapting to the culture of the country they live in because they are immersed in it. Oh My Kulay will introduce and help children acquire their colors using vegetables and fruits in Tagalog/Filipino – the official language of The Philippines.
Hand Over Hand by Alma Fullerton, illustrated by Renné Benoit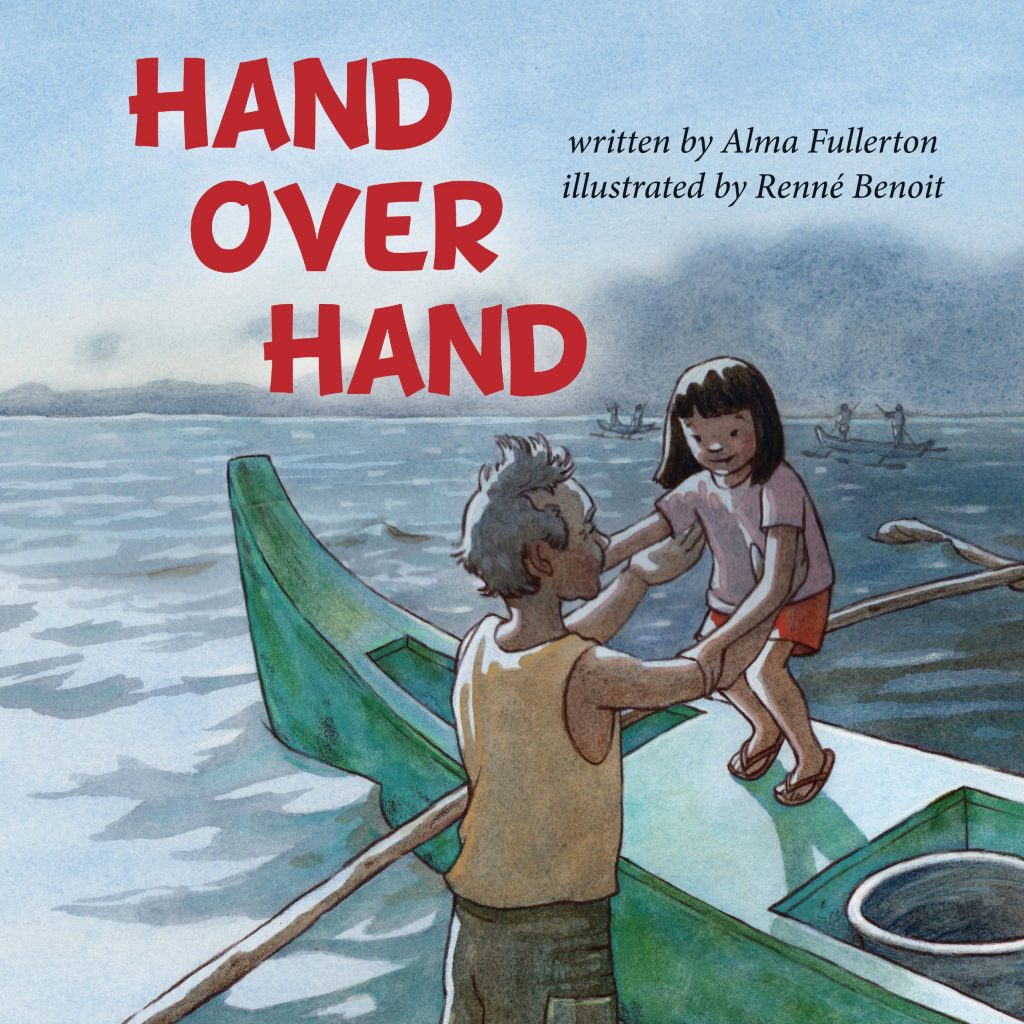 Nina can't convince her lolo to take her fishing on the old banca boat with him. Lolo's reply is the same as always: "A boat is no place for a girl." When Nina promises to bait her own hook and remove her own catch, her grandfather finally relents, "just for today." Much to the amusement of the other fishermen in their Filipino village, Lolo shows Nina how to jig the lines, set the hook and pull in a fish hand over hand. But no one is laughing when Nina brings in the biggest fish of the day!
Journey for Justice: The Life of Larry Itliong by Dawn B. Mabalon, PhD & Gayle Romasanta, illustrated by Andre Sibayan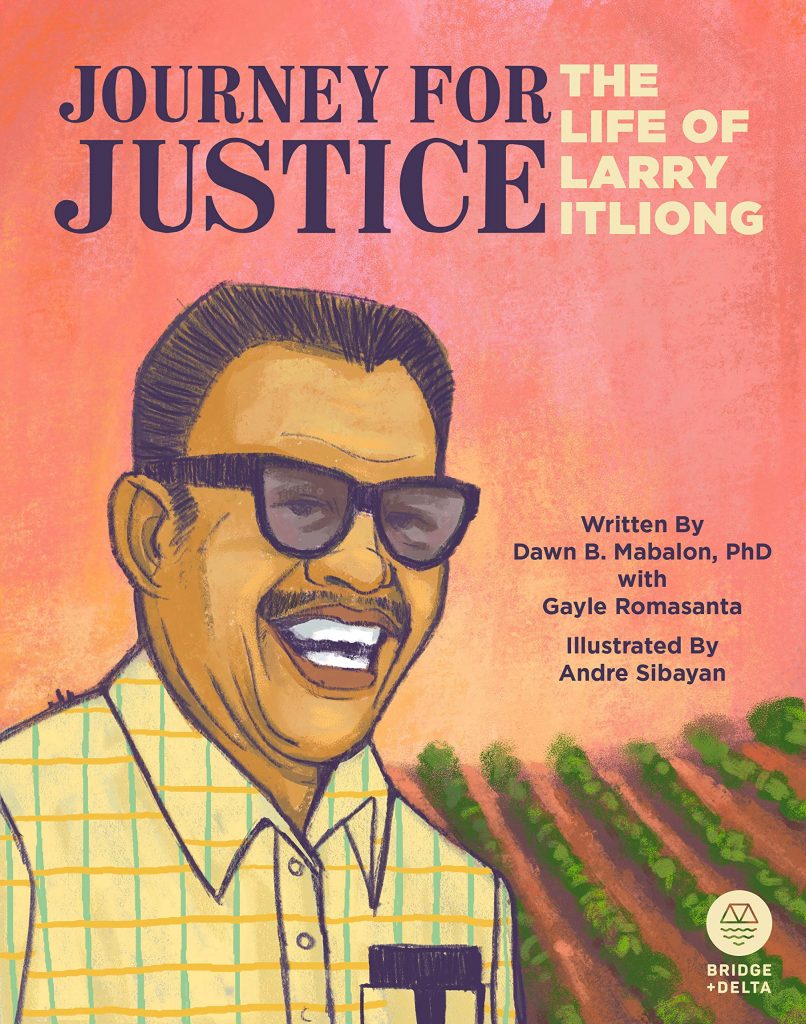 This book  tells the story of labor leader and co-founder of the United Farm Workers Larry Itliong's lifelong fight for a farmworkers union, and the birth of one of the most significant American social movements of all time, the farmworker's struggle, and its most enduring union, the United Farm Workers.  Ages 8 and up.
Pagtulog Na, Nene: A Hiligaynon Lullaby, illustrated by Hermes Alegre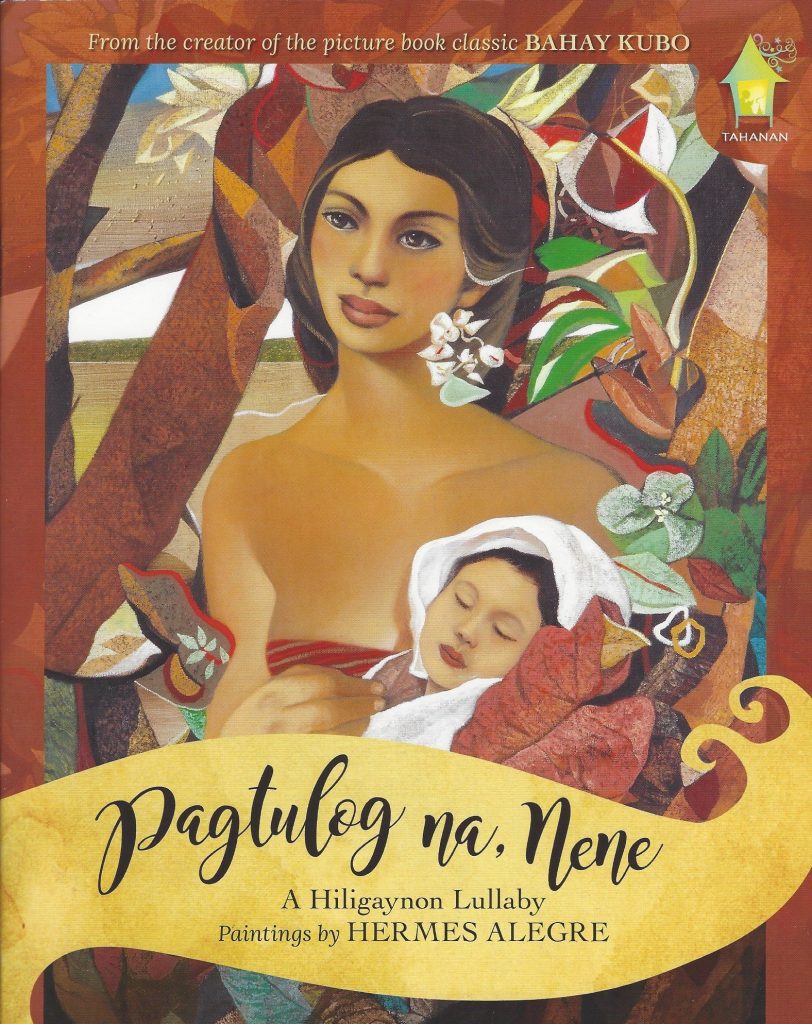 A gentle Hiligaynon Lullaby to help transport little ones off to the land of sleep.
Cora Cooks Pancit by Dorina K. Lazo Gilmore, illustrated by Kristi Valiant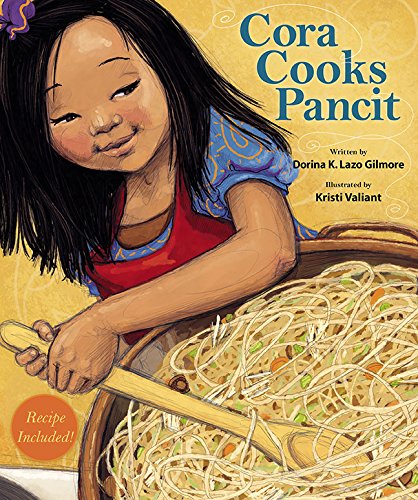 Cora loves being in the kitchen, but she always gets stuck doing the kid jobs like licking the spoon. One day, however, when her older sisters and brother head out, Cora finally gets the chance to be Mama's assistant chef. And of all the delicious Filipino dishes that dance through Cora's head, she and Mama decide to make pancit, her favorite noodle dish.
With Mama's help, Cora does the grown-up jobs like shredding the chicken and soaking the noodles (perhaps Mama won't notice if she takes a nibble of chicken or sloshes a little water on the floor). Cora even gets to stir the noodles in the pot—carefully– while Mama supervises. When dinner is finally served, her siblings find out that Cora did all their grown-up tasks, and Cora waits anxiously to see what everyone thinks of her cooking.
Willie Wins by Almira Astudillo Gilles, illustrated by Carl Angel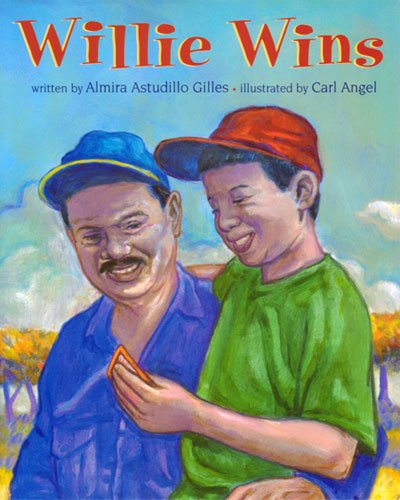 The story of a Filipino American boy who overcomes peer pressure and learns about family love and heritage from his father.
Abadeha: The Philippine Cinderella by Myrna J. de la Paz, illustrated by Youshan Tang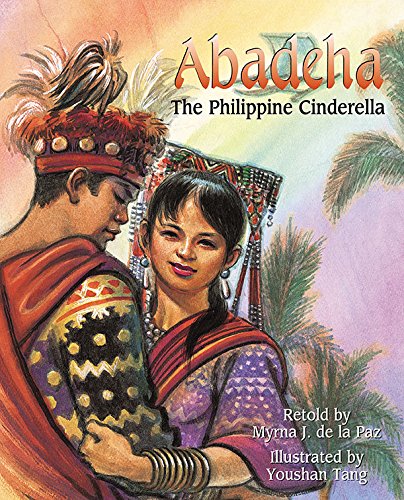 Set in the exotic islands of the Philippines, this Cinderella retelling tale captures the mystical charm of the indigenous culture of the Filipinos.
Filipino Celebrations: A Treasury of Feasts and Festivals by Liana Romulo, illustrated by Corazon Dandan-Albano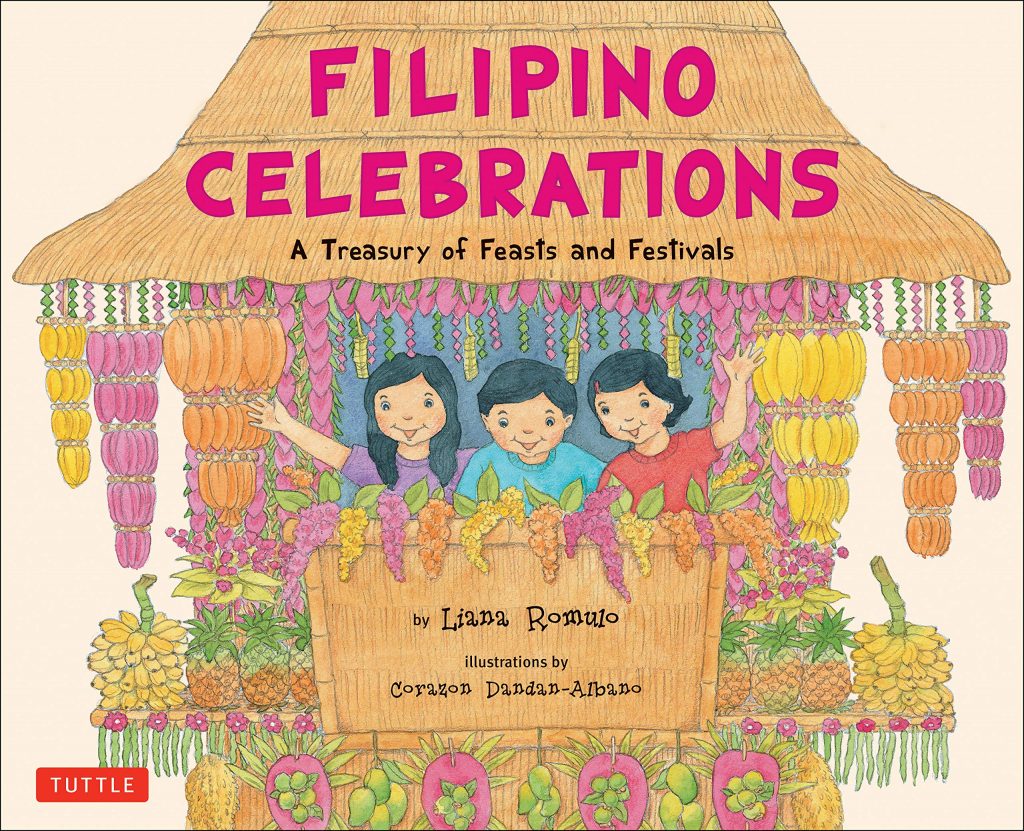 From these pages, children will learn the history of each holiday, its cultural influences, the varied ways in which people celebrate in different regions of the Philippines, special customs and food, key words and phrases (in English and Tagalog), and more. Games, songs, and other activities invite young readers to join in the fun. New and familiar holidays take on a special flavor as children learn about the diverse cultures that make up this wonderful island nation. Perfect for Filipino-American families looking to share the unique culture of the Philippines, educators interested in promoting multiculturalism in the classroom, or anyone interested in the country, Filipino Celebrations will encourage children ages five to ten to participate and learn while having fun.
Filipino Children's Favorite Stories by Liana Elena Romulo & Joanne de Leon


Filipino Children's Favorite Stories presents thirteen well-loved myths and tales from the Philippines. These stories will enchant 5 to 14-year-old readers around the world with their wit and charm. Many of the tales have been transmitted from mother to child over centuries, and cover classic childhood themes—such as the forces of good triumphing over evil, children rebelling against evil adults and the weak prevailing over the strong. They make perfect new additions for story time or bedtime reading.
Pan de Sal Saves the Day by Norma Olizon-Chikiamco, illustrated by Mark Salvatus

Pan de Sal Saves the Day: A Filipino Children's Story is an award-winning, inspiring tale for young children everywhere. It's the story of a young girl named Pan de Sal who lives in the Philippines and thinks she's the unluckiest girl in the whole world. Aside from not liking her own name and finding her appearance strange, she doesn't have all the fancy things her classmates have. She can't even muster the courage to try out for the Glee Club, even though she has a beautiful voice.
Things change suddenly when an unexpected event forces her into the limelight. With her innate talent and resourcefulness, Pan de Sal wins the admiration of her classmates and finds the confidence she needs to fulfill her dreams.
For anyone who has ever felt like an outsider or experienced adversity, Pan de Sal Saves the Day teaches children to see the unique qualities in everything and everyone, even themselves.
Filipino Friends by Liana Romulo, illustrated by Corazon Dandan-Albano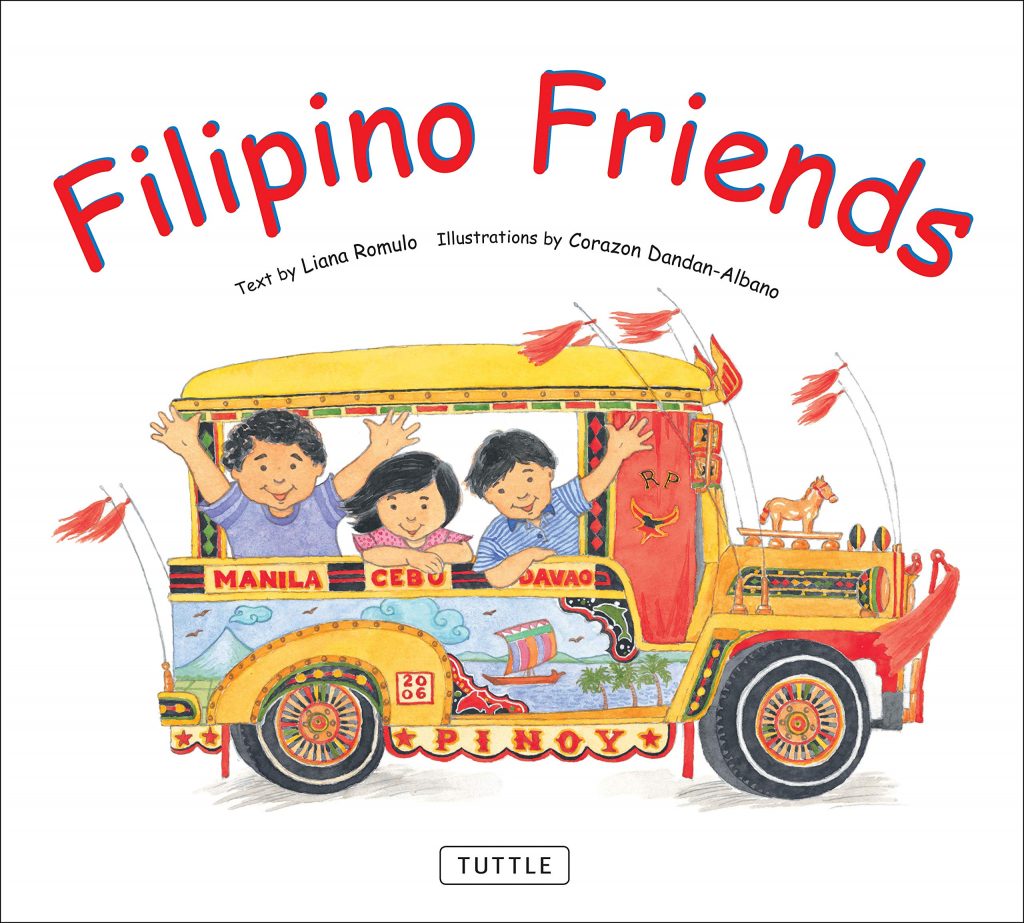 A delightful book about Filipino-American boy visiting the Philippines for the very first time.
Isa, Dalawa, Tatlo…Ito Ay Obalo!: Numbers and Shapes in Filipino Jocelyn Francisco, illustrated by Jamie Lee Ortiz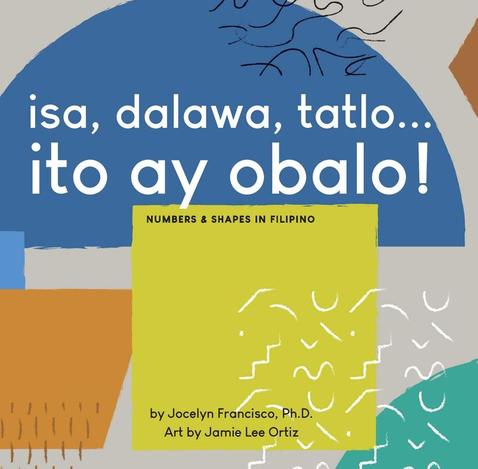 Isa, Dalawa, Tatlo…Ito Ay Obalo! is part of a series that will introduce the Filipino language to keep the Filipino culture and language alive and reinforce a sense of identity. It is important that children learn that we are all different and that differences must not only be accepted but also celebrated; their culture and language is something they can be proud of.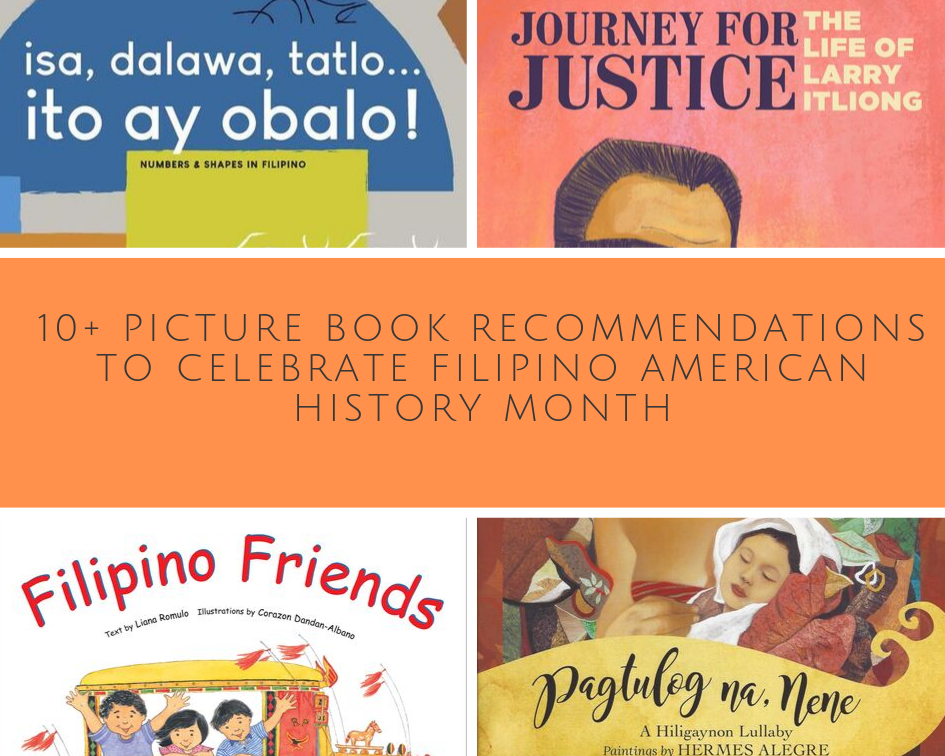 Your turn: Do you have a favorite Filipino children's book you love?  Feel free to share your recommendations below!