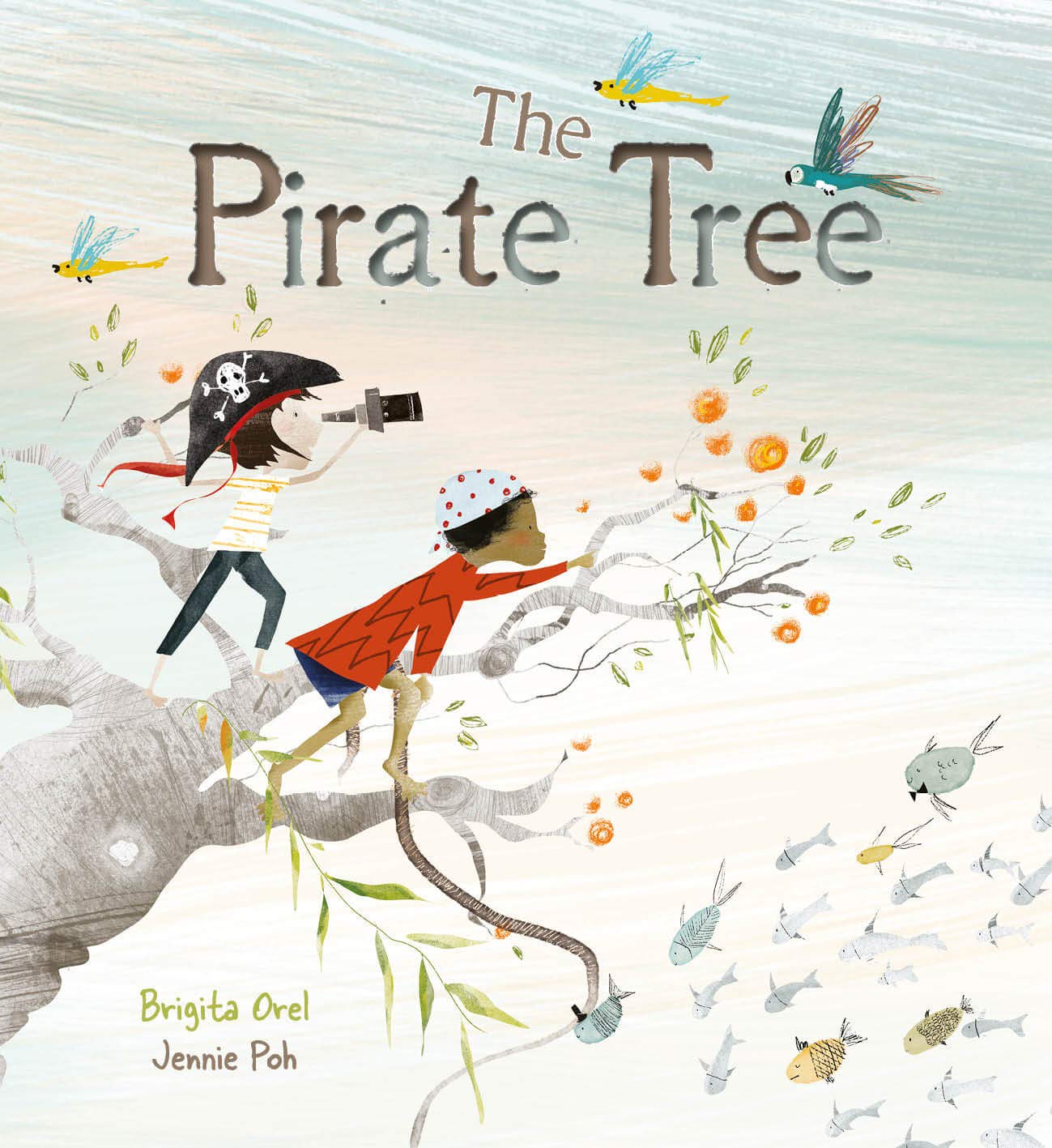 Disclaimer: I received a free advanced copy of The Pirate Tree from the publisher to review and enjoy with our family in exchange for an honest review.  As always, all opinions expressed are my own.
Friends are an important part of everyone's life. For children who recently arrive in a new country, state or town, making friends is even more significant. Friendship can help ease a child's transition and enhance their learning and social development.
As beautifully demonstrated in the book The Pirate Tree, making new friends can sometimes be a challenging and uncomfortable experience.  When newcomer Agu tries to make friends with Sam, Agu doesn't immediately feel welcome after asking if he can play pirate ship with her.
I don't know you.  You're not from my street.  Agu's face falls.  He watches her struggle with a thick rope.  No one wants to play with him because he's a newcomer.
Initially, Sam is unsure about Agu, but then she finds out he's from Nigeria and that he sailed on a ship before.  Once Sam begins to open up and get to know a little more about Agu, she invites him aboard her make believe pirate ship and they embark on a journey towards friendship.
The Pirate Tree teaches readers to encourage inclusions among new friends and connect through conversations.  Sam and Agu were quickly able to establish things they had in common which led to an invitation to play together.  A delightful story about finding a kindred spirit and discovering a new friend.  Available for purchase now from Lantana Publishing.  Ages 5 – 8.