The latest terror attack against Sri Lanka has left me silent and deeply saddened by the heinous act.  The attack came just one month after dozens of Muslims were killed in a shooting at two mosques in New Zealand.  Like many people, I'm left wondering: When will these senseless acts end?  What can we do collectively to find answers to end such violence?  I wish I had the answers, but I don't.  The sad truth is terrorism remains our number one global enemy.
Following any tragic event, I like to concentrate on what our family can do now to help those most directly affected and to promote safety, tolerance and acceptance in our community.  Hence, I decided to write this blog post in an effort as a small way to help others.
Tips for Talking to Children About Tragic Events
Parents, caregivers, grandparents and educators often want to know how to handle talking to children in relation to tragic events such as shootings and terrorist attacks.  Since my children are still young, I often begin difficult conversations like this by reading books.  These may be books we have on hand in our home library or ones we borrow from our local library.  In addition to reading books, I continue the conversation by following any (or all) of the steps listed below:
Ask what they already understand about the event that happened (they may learn about events by hearing adults talk about them, hearing others talk at school, from their friends or hearing about them on the news)
Clear up any misunderstandings, scary rumors or worrisome thoughts they may have heard about the event
Tell them the truth in simple and direct terms and avoid trying to mislead them –

no sugarcoating

Reassure their safety at home, school, church/mosque/place of worship and community
Ask them if they have any questions and answer them honestly
Limit repetitive media coverage about the event (Once we discuss the event, I limit exposure to hearing about it over and over again)
Children's Books Set in Sri Lanka
Below I've rounded up a few children's books set in Sri Lanka.  I hope this list helps children learn more about Sri Lanka, the little island in the Indian Ocean off the east coast of India.  Sri Lanka is often called "the teardrop island" for its unique shape and "the spice island" for its delicious flavors.
Stories for South Asian Supergirls by Raj Kaur Khaira (Ages 5 – 12)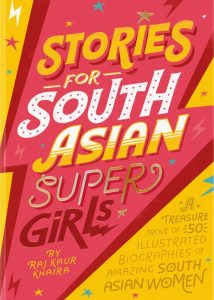 From the publisher: Through the fascinating stories of 50 women from Afghanistan, Pakistan, India, Bangladesh, Nepal and Sri Lanka, South Asian girls will have a chance to dream about lives for themselves that radically differ from the limited narratives written for them by their culture, wider society and the media. From a prominent suffragette (Sophia Duleep Singh) to the Indian princess who spied for Britain in World War II (Noor Inayat Khan) and a Booker Prize-winning author (Arundhati Roy), Stories for South Asian Supergirls seeks to redress the imbalance for young girls of colour by empowering them to break new ground for themselves and to inspire others in the process. 100% of the author's share of proceeds from book sales will be donated to charity.
Ruby Rides An Elephant by Ruby Lovell (Ages 4-8)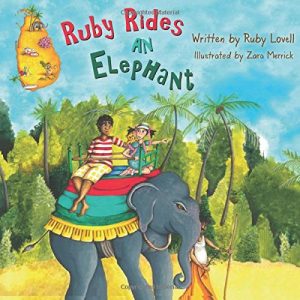 From the publisher: Ruby is on a fantastic holiday with her parents on the tropical island of Sri Lanka. What exciting adventures will her parents take her on? She certainly never expected to go on this ride. NO not in a car, NO not on a bus – but on an Elephant! Through forests, jungles and lakes. Ruby also makes a new best friend in Rani the Elephant.
When the Rain Comes by Alma Fullerton (Ages 4-8)


From the publisher:  It is time to plant the rice crop in Malini's Sri Lankan community, and the little girl is both excited and nervous to help for the first time. What if she does it wrong? Will she be responsible if the crop fails? When the oxcart rumbles in loaded with seedlings, she reluctantly agrees to watch the big, imposing animal while the driver takes a break. Suddenly, the skies go dark with monsoon rain. A flash flood pours down the road, separating Malini from the driver and her family. They are shouting for her to run for higher ground, but what about the rice? Summoning up courage she never dreamed she possessed, Malini resolves to save ox, cart, and seedlings, no matter what it takes.
Tea Leaves by Frederick Lipp (Ages 6 and up)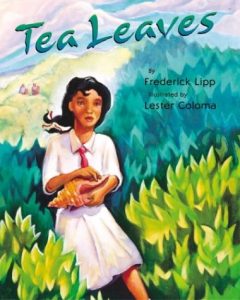 From the publisher: Nine-year-old Shanti, who lives in the mountains of Sri Lanka, has her wish come true when her Uncle Nochi takes her to see the Indian Ocean.
Petscapade: Mystery Book #1 by Nadishka Aloysius (Ages 9 -12)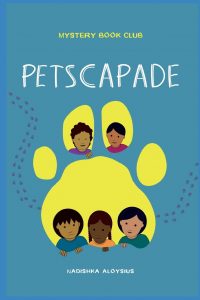 From the publisher: Written in homage to the Enid Blyton mystery books, this story is set in Sri Lanka. It is a coming of age tale, and the youngsters learn to travel through an adult world of prejudice and social norms as they attempt to solve the mystery. This will also appeal to lovers of cozy mysteries and herald a new era of amateur sleuths.
Elly Rose in Sri Lanka by Maggie O'Hara (Ages 5 – 8)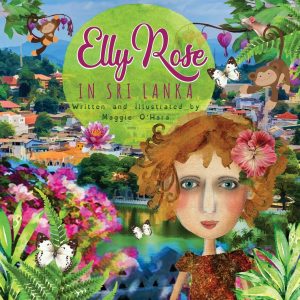 From the publisher: Elly Rose and her mother fly from Sydney, Australia to Sri Lanka, to attend the famous Esala Perahera festival, and to meet Shalinka and his daughter Aruni. When a baby elephant is lost, Elly Rose knows she must help find its family. It's a race against time. What will they do when a cheeky monkey steals their map? Will they find the elephants family or will they get caught in the monsoon rains?
An educational book about culture, friendship and being selfless. This book embraces travel and adventure and explores different cultures and traditions in Sri Lanka. An Australian and a Sri Lankan girl go on an adventure together to find the baby elephants family. Together they learn a little more about each other and their different cultures.
The Boy Who Speaks in Numbers by Mike Masilamani (Ages 12 and up)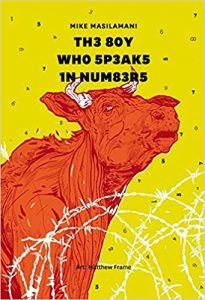 From the publisher: The Boy Who Speaks in Numbers is a darkly satiric account of childhood in times of war. Set in Sri Lanka, the events it narrates could equally happen elsewhere — in all places where human deaths are reduced to numbers, and where guns do not differentiate between adults and children. Mike Masilamani's ironic narrative centers around an unnamed boy who is more at home with numbers rather than words. Along with a constantly chattering — and prophetic — cow he bears witness to a bizarre and violent time.
Do You Really Want to Meet an Elephant? by Cari Meister (Ages 6 – 9)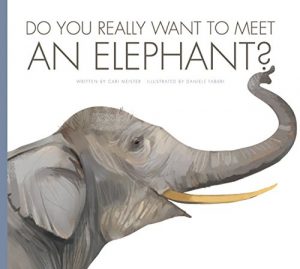 From the publisher: A child learns about domesticated elephants and then goes on a trip to Sri Lanka to view Asian elephants in the wild.
Mariah the Little Wanderer by Tahira Perveen Sheriff (Ages 4 – 8)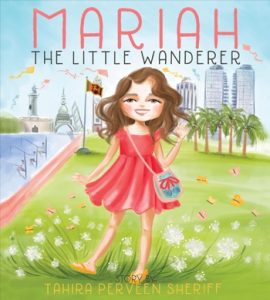 From the publisher: Anyone can be Mariah! Every little girl and little boy can experience the same adventures as Mariah- The Little Wanderer if they put their heart & mind to it. Mariah- The Little Wanderer is centered around the city of Colombo in the Island of Sri Lanka, and it's portrayed as a whimsical land everyone just dreams of living in. It inspires little children to wonder about the outside world, the beauty in making friends with people from all walks of life, and most of all broadens their minds to the endless beauty of travel and living life to the fullest.
Sri Lanka: Cultures of the World by Jo-Ann Spilling (Ages 10 – 13)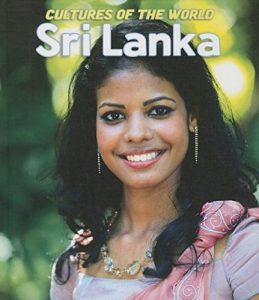 Explores the geography, history, government, economy, people, and culture of Sri Lanka.
Little Sid: The Tiny Prince Who Became Buddha by Ian Lendler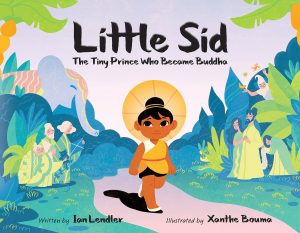 Note: This book isn't necessarily set in Sri Lanka, but I included it because a majority of people from Sri Lanka are of the Buddhist faith.
From the publisher: A spoiled young prince, Siddhartha got everything he ever asked for, until he asked for what couldn't be given­―happiness.  Join Little Sid as he sets off on a journey of discovery and encounters mysterious wise-folk, terrifying tigers, and one very annoying mouse.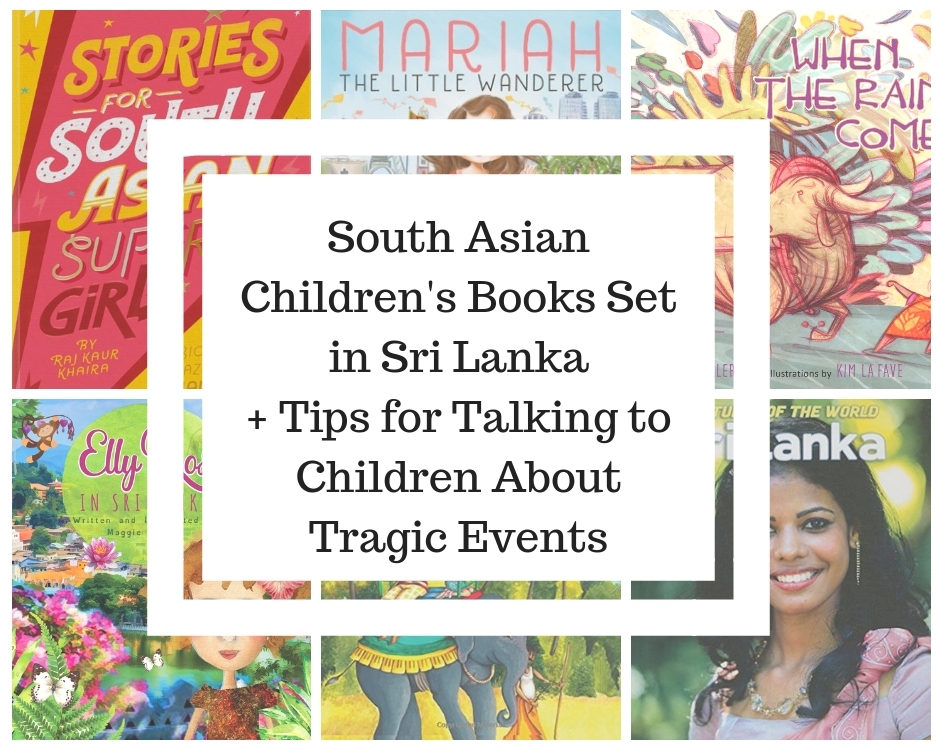 Your turn: What books would you add to this list?  What tips can you provide to help talk to children about tragic events?  Feel free to share in the comments.