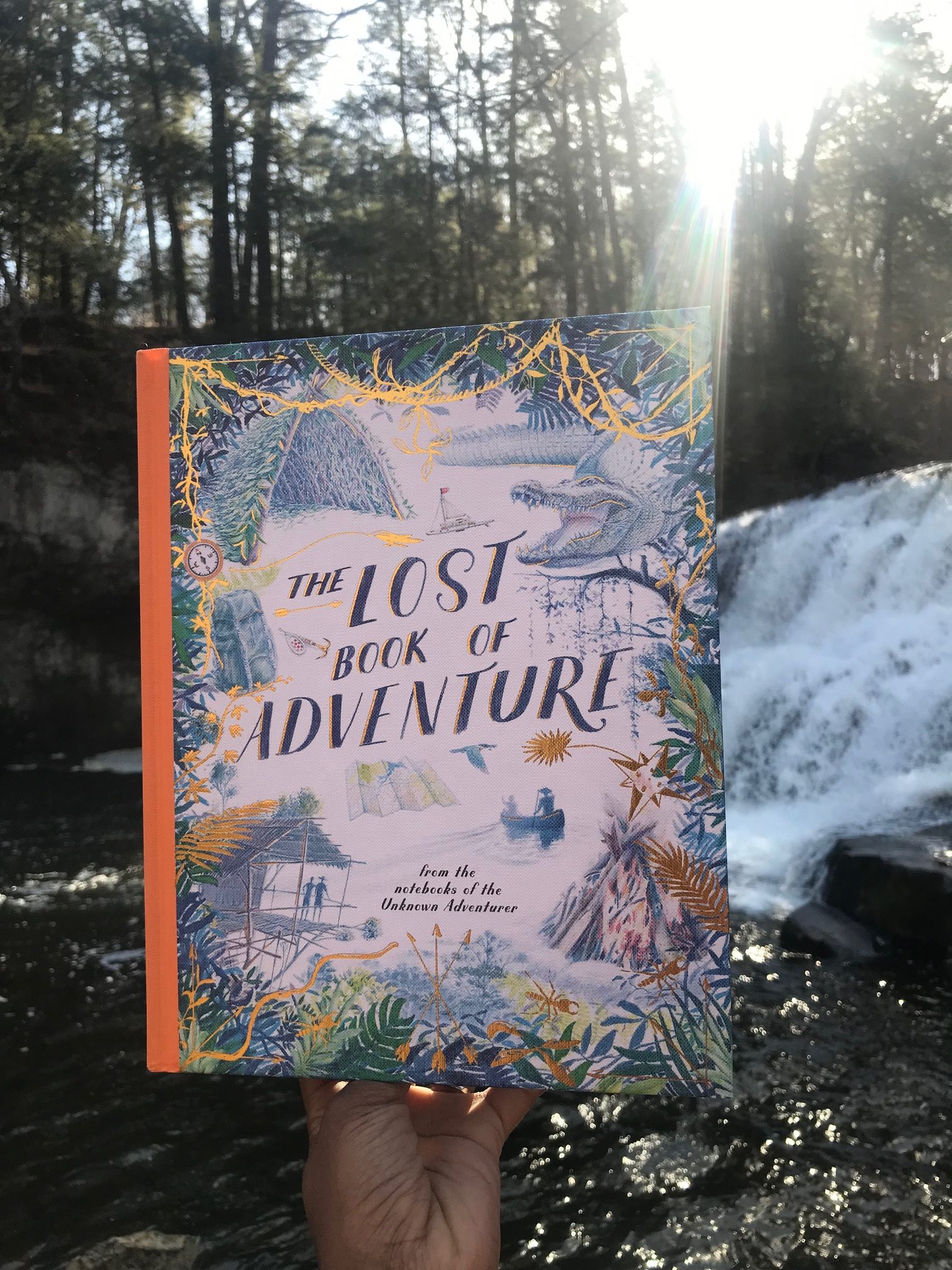 What would do you if you were walking through the park and found a mysterious notebook with no author? You photograph it and share your findings on social media, of course!
In celebration of National Take a Walk in the Park Day, (celebrated each year on March 30th) we've teamed up with publisher Frances Lincoln Children's Books to share this amazing book The Lost Book of Adventure.  Written by a person who is only known by the pen name "The Unknown Adventurer", it contains everything you need to know about how to live and thrive in nature, from the principles of treehouse building to wilderness first aid.  How cool is that?
If you are reading this, it means my notebooks have been found. I am leaving them here at camp for safekeeping along with a few other belongings that I won't be taking with me. The notebooks are a lifetime's worth of knowledge, which I'm passing on to you.
So reads an excerpt from the weatherworn letter discovered by nature enthusiast Teddy Keen on a recent trip to the Amazon, along with sketchbooks filled with details of extraordinary adventures and escapades, expedition advice, and survival methods, annotated with captivating colored-pencil drawings. It is thought that the sketchbooks were created for two young relatives of the author. Drawing on Teddy's knowledge of the outdoors, the pages of the sketchbooks have been carefully transcribed for young readers, as they were originally intended.
Here are just some of the interesting things you'll find in this book:
How to make a fire and various items from the wild you can use to keep your fire going like pine needles and dry animal poop (who knew?)
Campfire cooking essentials including cooking with a stick and making campfire bread
Natural antiseptic plants to use when out in the wild and you get hurt: think plantain leaves for insect bites & stings or wild garlic leaves for dressing wounds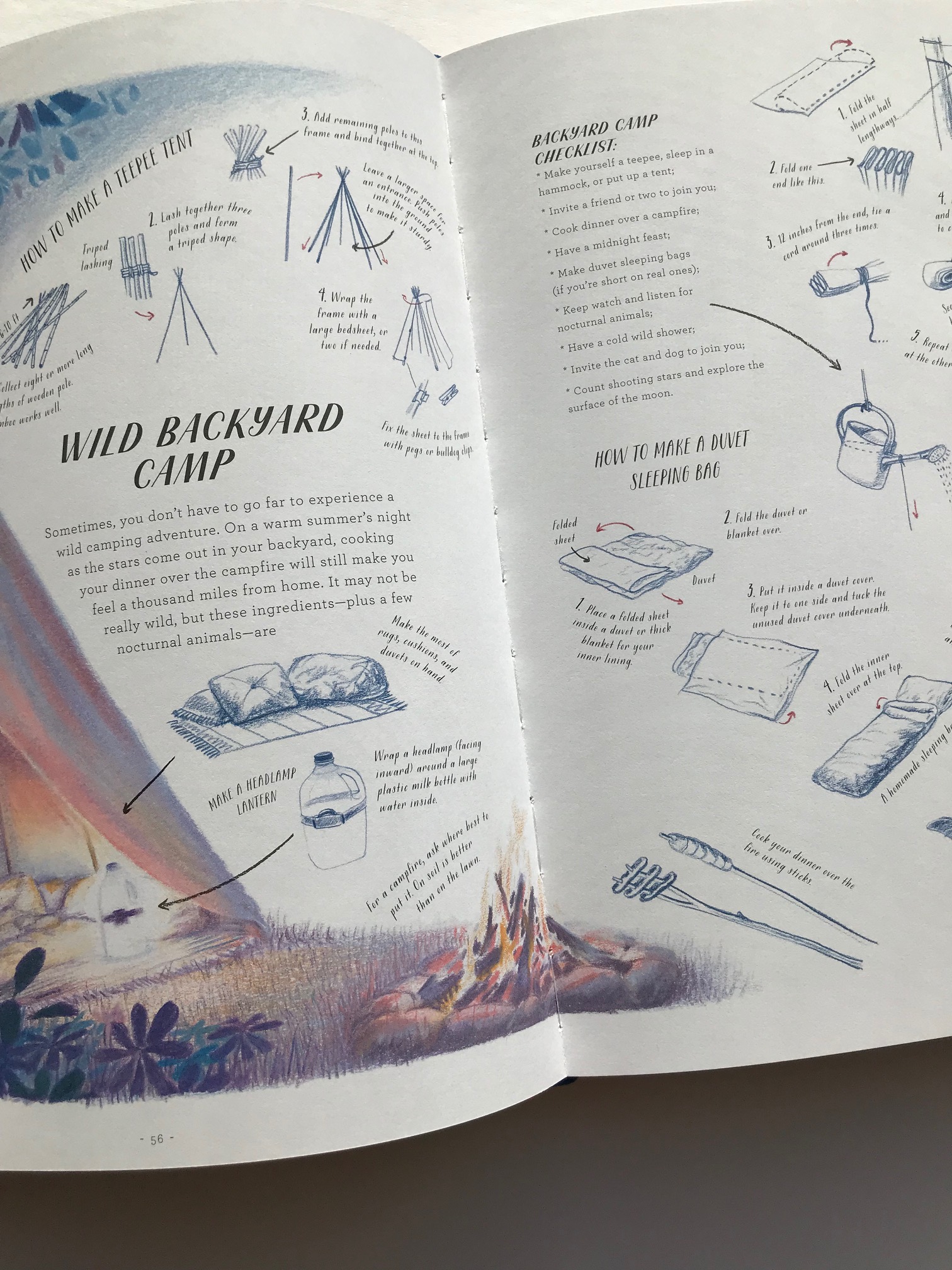 Recommended for ages 9 – 12 and up, The Lost Book of Adventure is packed with extensive survival information for nature enthusiasts or budding explorers.  It's the perfect companion to bring with you when going camping, canoeing, mountain climbing, hiking or taking a walk in the park on National Take a Walk in the Park Day.