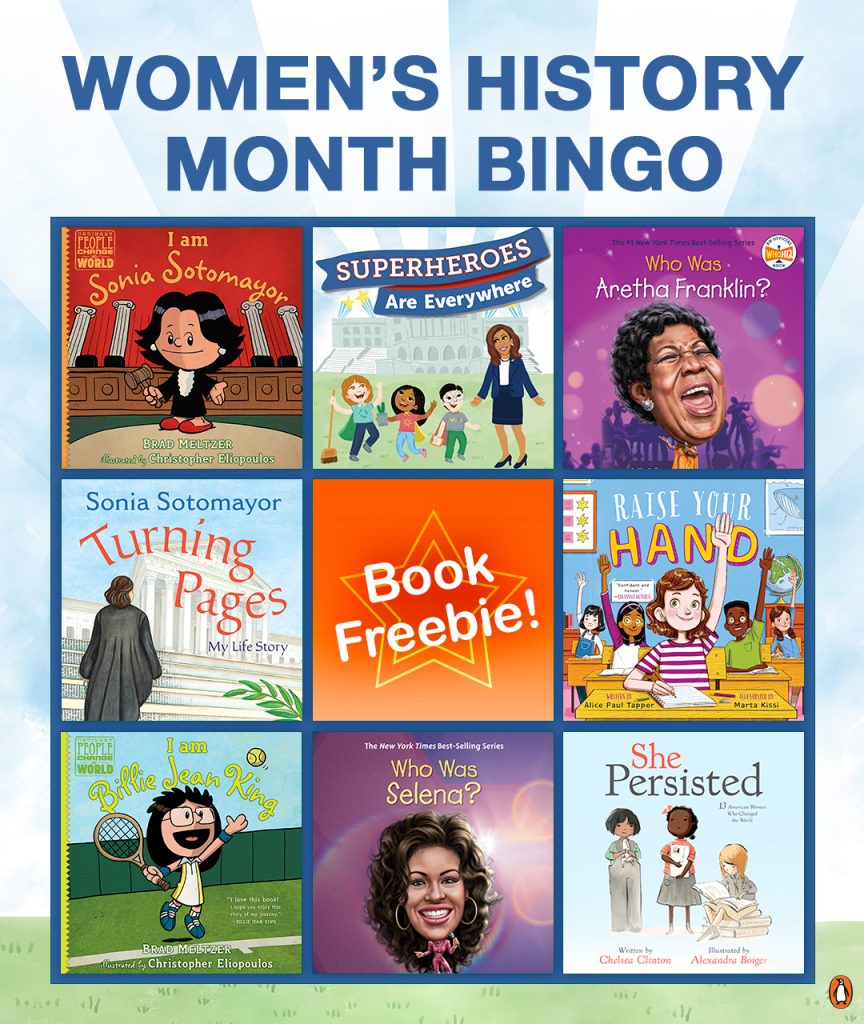 March is Women's History Month, when we honor the contributions and achievements of women from around the world.  This month we've been enjoying reading inspirational stories about women from the Penguin Young Reader's collection.  They sent us this fun Bingo Card showcasing eight women-themed book titles along with a slot for a Book Freebie.
There's still time to join us if you want to play along!  Simply print out the Bingo Card shown below, gather your books from your local library if you don't already own them and cross off the titles as you go.  All of the titles included in this Bingo Card have already been published and should be available at any bookstore or library.  Can you fill in all the Bingo Card Boxes before the end of March?  Download your Women's History Bingo Card here!
This Bingo challenge can be done any time of the year and isn't just limited to Women's History Month so join in the fun and read with us!  Below I've listed the book publication dates for your reference.
(11/13/2018)
Ages 5 – 8
(2/5/2019)
Ages 5 – 8

(8/7/2018)
Ages 8-12
(4/3/2018)
Ages 8-12
Book Freebie
Must fit the theme of Women's History Month
(9/4/2018)
Ages 4 – 8

(1/8/2019)
Ages 4 – 8

(5/30/2017)
Ages 4 – 8 
(3/26/2019)
Ages 4 – 8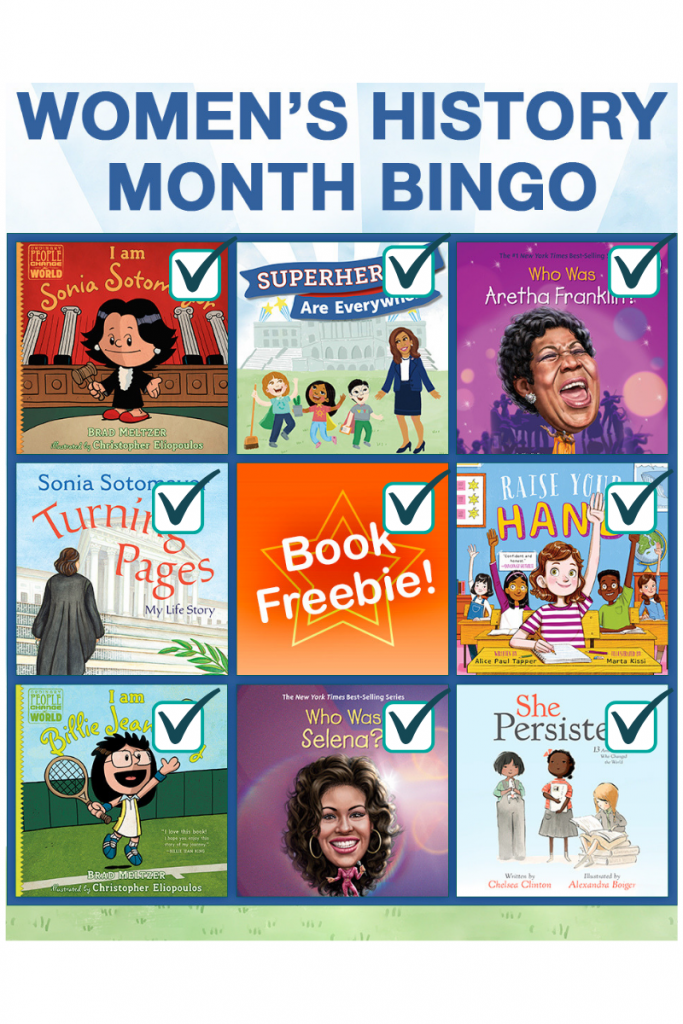 Your turn: Have you read any of these book titles with your little readers?  Feel free to share in the comments.