Disclaimer: I was gifted a copy of this book by the publisher in exchange for an honest review.  As always, the opinions expressed her are my own are are not influenced by receiving this book for free.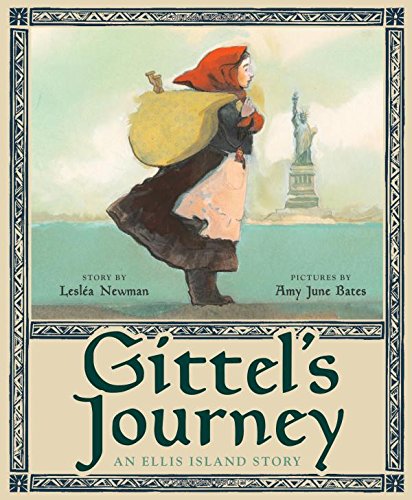 How far would you travel to find a better life for yourself and your family? What if the journey took weeks or maybe even months under difficult conditions? If you answered "Whatever it takes," you echo the feelings of an estimated three million Eastern European Jewish immigrants who came to America between 1880 and 1924.
⠀⠀⠀⠀⠀⠀⠀⠀⠀
Ellis Island afforded them the opportunity to attain the American dream for themselves and their descendants. Today, Ellis Island is an immigration museum with many exhibits containing photographs, artifacts, oral histories, and other displays. To this day, thousands of people immigrate to America each year in search of a better life and a safe place to call home.
⠀⠀⠀⠀⠀⠀⠀⠀⠀
Based on a true story, Gittel's Journey takes readers on a journey from "Old Country" (it's unclear which country "Old Country" is, maybe Russia or Poland) to Ellis Island in New York. Young 9 year-old Gittel and her mother are preparing to immigrate to America. When they arrive at the port to be inspected for approval in order to get on the ship, Gittel's mother is denied entry by the health inspector due to having some redness in her eye. Gittel is terrified, but her mother tells her to be brave and go to America on her own.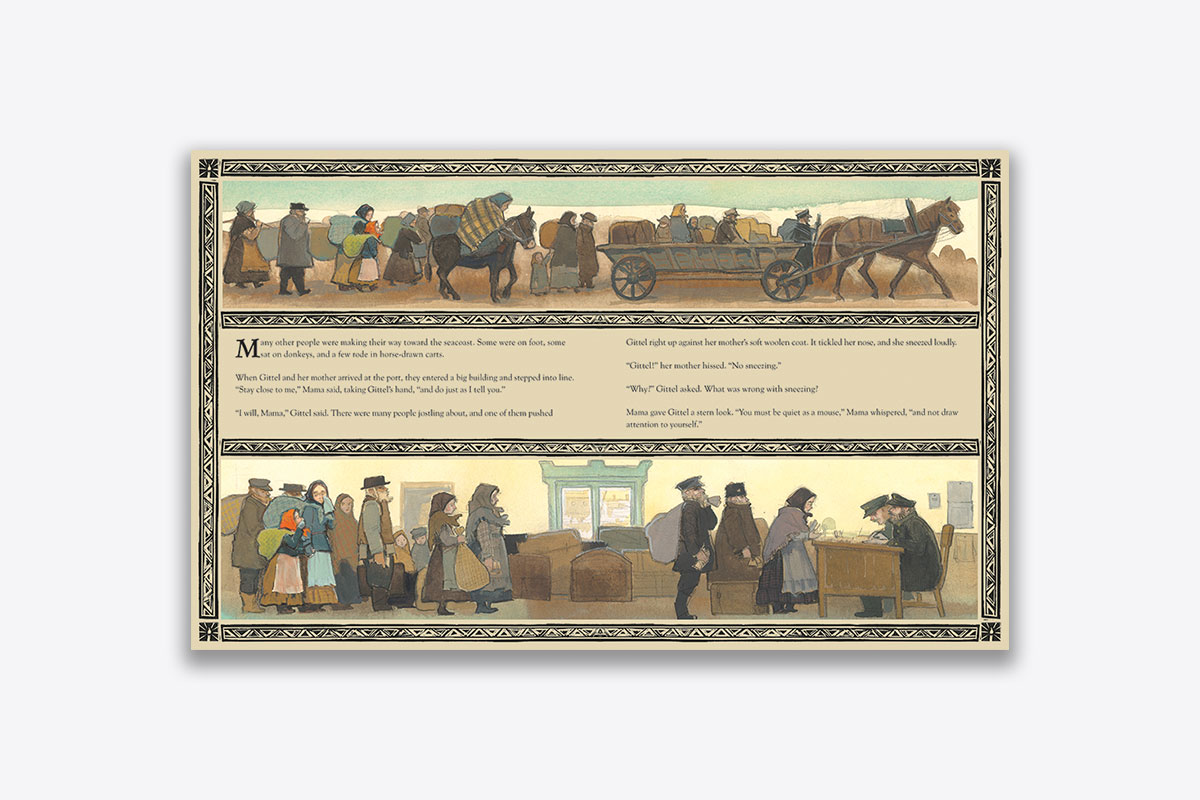 Photo courtesy of abramsbooks.com
Gittel's mom assured her she'll be safe and gives her a folded piece of paper, her ticket and some candlesticks. She tells her the piece of paper has her cousin's name and address on it. Gittel is told to hand the piece of paper to an immigration officer once she gets to America.
⠀⠀⠀⠀⠀⠀⠀⠀⠀
Two weeks later, Gittel arrives safely and is greeted by the Statue of Liberty at Ellis Island. When she pulls out the piece of paper the address information is gone and there is only a "fat blue smear". How will Gittel find her mother's cousin now? You'll have to read it to find out how the story ends.
⠀⠀⠀⠀⠀⠀⠀⠀⠀
A beautifully written and illustrated story with themes of: hope, emotion, determination, family, immigration and bravery. Ages 5-8 and up. Publishes February 5, 2019.