Happy Birthday, Oprah!
Just when I think I can't love and admire Oprah Winfrey anymore, she goes and does something EPIC that leaves me speechless and even more inspired.  I still remember her Golden Globes speech from 2018 that gives me chills every time I watch it.  Every. Single. Time.  I am in awe of her journey, philanthropic efforts, financial growth and business success over the years.  She's is a shining example of a woman who came from nothing and through hard work, perseverance, a grounded sense of faith, an open mind and heart went on to become one of the most successful women in the world.
If you know me well, then you know Oprah is my ultimate role model and has been since the age of 7.  I have fond memories of running home after school to watch The Oprah Winfrey Talk Show which later went on to become one of the most successful talk shows in the history of television.
I could go on to talk about the many accomplishments and achievements Oprah has had over the years, but that would make for a really long blog post.  Instead, I've rounded up a list of books that either feature Oprah as the main character or feature her among other inspirational women.  Enjoy!
Board Books
Be Bold, Baby: Oprah by Alison Oliver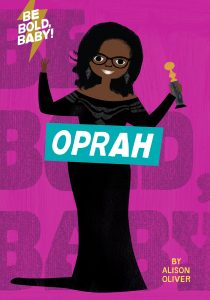 Celebrate Oprah Winfrey's most motivational and powerful moments, with quotes from the media mogul, and vibrant illustrations by Alison Oliver.
Picture Books
Oprah: The Little Speaker by Carole Boston Weatherford, illustrated by London Ladd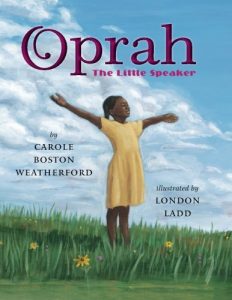 At age three, Oprah began performing in churches, becoming known to adoring crowds as the Little Speaker. When she was asked what she wanted to be when she grew up, she answered, "I want to be paid to talk." Here is the story of Oprah Winfrey's childhood, a story about a little girl on a Mississippi pig farm who grew up to be the "Queen of Talk." The host of the Emmy Award–winning Oprah Winfrey Show , she currently directs a media empire that includes television and movie productions, magazines, a book club, and radio shows.
Oprah Winfrey: The Girl Who Would Grow Up To Be: Oprah by A.D. Largie and Sabrina Pichardo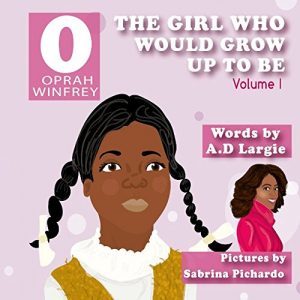 Oprah Winfrey: The incredibly accomplished media mogul did not always have the life of her dreams. Oprah grew up extremely poor on a farm town in the South where her family had to make her dress from old potato sacks. But Oprah had a gift and that was a talent for speaking. Oprah eventually used her gift to change the world and create the life of her dreams. This is the story about the girl who would grow up to be Oprah.
What I Can Learn from the Incredible and Fantastic Life of Oprah Winfrey by Melissa Medina & Fredrik Colting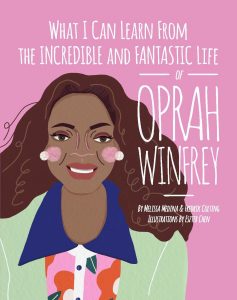 This biography series chronicles the lives of some of our best known leaders, inventors, artists and role models. A source of inspiration for young dreamers, each book is proof that, regardless of who you are and where you come from, dreams do come true. As long as you work hard and never give up.
Oprah Winfrey: An Inspiration to Millions by Wil Mara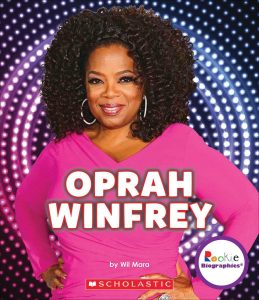 Meet Oprah Winfrey. Born into poverty, Oprah made herself a promise when she was just four years old: that she would have a better life. Through hard work and perseverance she made good on that promise, becoming the only African-American billionaire in Americaand one of the most respected celebrities in the world.
Middle Grade Books
Oprah Winfrey: Run the show like CEO (Work It, Girl) by Caroline Moss illustrated by Sinem Erkas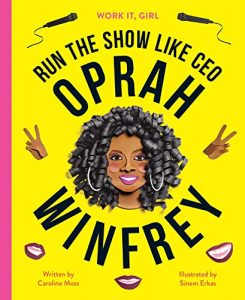 When Oprah Winfrey was a little girl, she watched her grandma hang clothes out on the line. Oprah adored her grandma, but she knew in that moment her life would be different… And she was right.
Discover how Oprah became a billionaire CEO and media mogul in this true story of her life. Then, learn 10 key lessons from her work you can apply to your own life.
Who Is Oprah Winfrey? by Barbara Kramer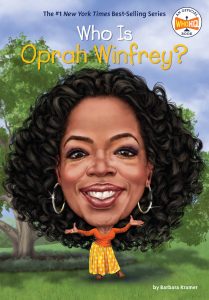 We all know Oprah Winfrey as a talk-show host, actress, producer, media mogul, and philanthropist, but the "Queen of Talk" wasn't always so fortunate. She suffered through a rough childhood and went on to use her personal struggles as motivation. Oprah's kindness, resilience, and determination are just some of the many reasons why her viewers–and people all around the world–love her. The richest African American person of the twentieth century, Oprah is often described as the most influential woman in the world.
The Oprah Winfrey Story (We Both Read: Level 3) by Lisa Maria & Sindy McKay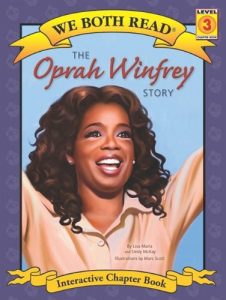 Oprah Winfrey was born into poverty and struggled with a very difficult and troubled life as a young girl. Yet, Oprah has become one of the most influential people in the world, inspiring millions to create a better life for themselves and others. The story of her life is a powerful reminder of how dreams can be realized through determination, perseverance, and the kindness of a helping hand.

Anthologies (featuring Oprah Winfrey)
Young, Gifted and Black: Meet 52 Black Heroes from Past and Present by Jamia Wilson illustrated by Andrea Pippins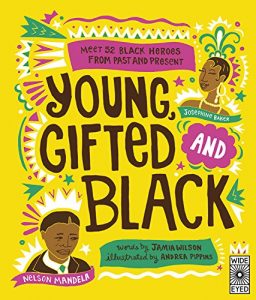 Meet 52 icons of color from the past and present in this celebration of inspirational achievement—a collection of stories about changemakers to encourage, inspire and empower the next generation of changemakers. Jamia Wilson has carefully curated this range of black icons and the book is stylishly brought together by Andrea Pippins' colorful and celebratory illustrations. Written in the spirit of Nina Simone's song "To Be Young, Gifted, and Black," this vibrant book is a perfect introduction to both historic and present-day icons and heroes. Meet figureheads, leaders and pioneers such as Martin Luther King Jr., Nelson Mandela and Rosa Parks, as well as cultural trailblazers and athletes like Stevie Wonder, Oprah Winfrey and Serena Williams.
Girl CEO by Katherine Ellison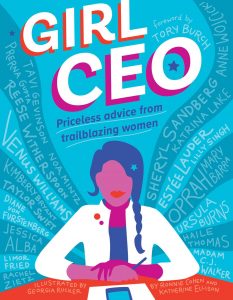 Mini-biographies of leading women entrepreneurs—from Katrina Lake to Oprah, Tavi Gevinson to Sheryl Sandberg, and Ursula Burns to Diane von Furstenberg—offer windows into what it takes to succeed, with a particular focus on the challenges faced (and overcome) by girls and women.
Bad Girls Throughout History: 100 Remarkable Women Who Changed the World by Ann Shen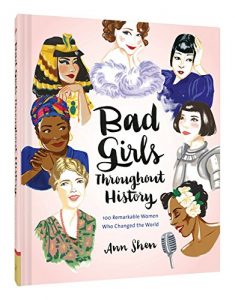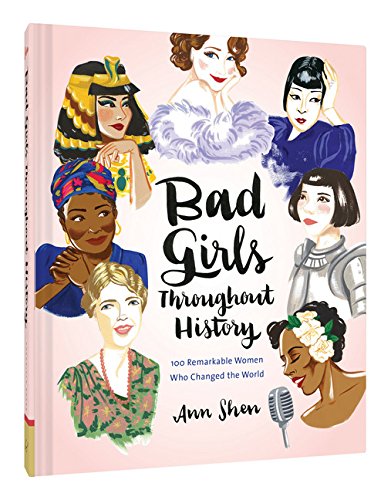 Aphra Behn, first female professional writer. Sojourner Truth, activist and abolitionist. Ada Lovelace, first computer programmer. Marie Curie, first woman to win the Nobel Prize. Joan Jett, godmother of punk. The 100 revolutionary women highlighted in this gorgeously illustrated book were bad in the best sense of the word: they challenged the status quo and changed the rules for all who followed. From pirates to artists, warriors, daredevils, scientists, activists, and spies, the accomplishments of these incredible women vary as much as the eras and places in which they effected change.
Little Leaders: Bold Women in Black History by Vashti Harrison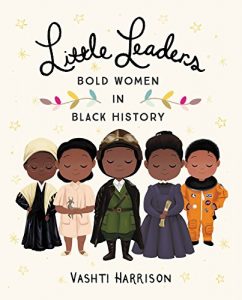 An important book for all ages, Little Leaders educates and inspires as it relates true stories of forty trailblazing black women in American history. Illuminating text paired with irresistible illustrations bring to life both iconic and lesser-known female figures of Black history such as abolitionist Sojourner Truth, pilot Bessie Coleman, chemist Alice Ball, politician Shirley Chisholm, mathematician Katherine Johnson, poet Maya Angelou, and filmmaker Julie Dash.
Adult Books
The Path Made Clear: Discovering Your Life's Direction and Purpose by Oprah Winfrey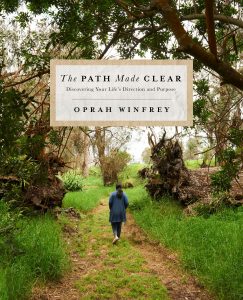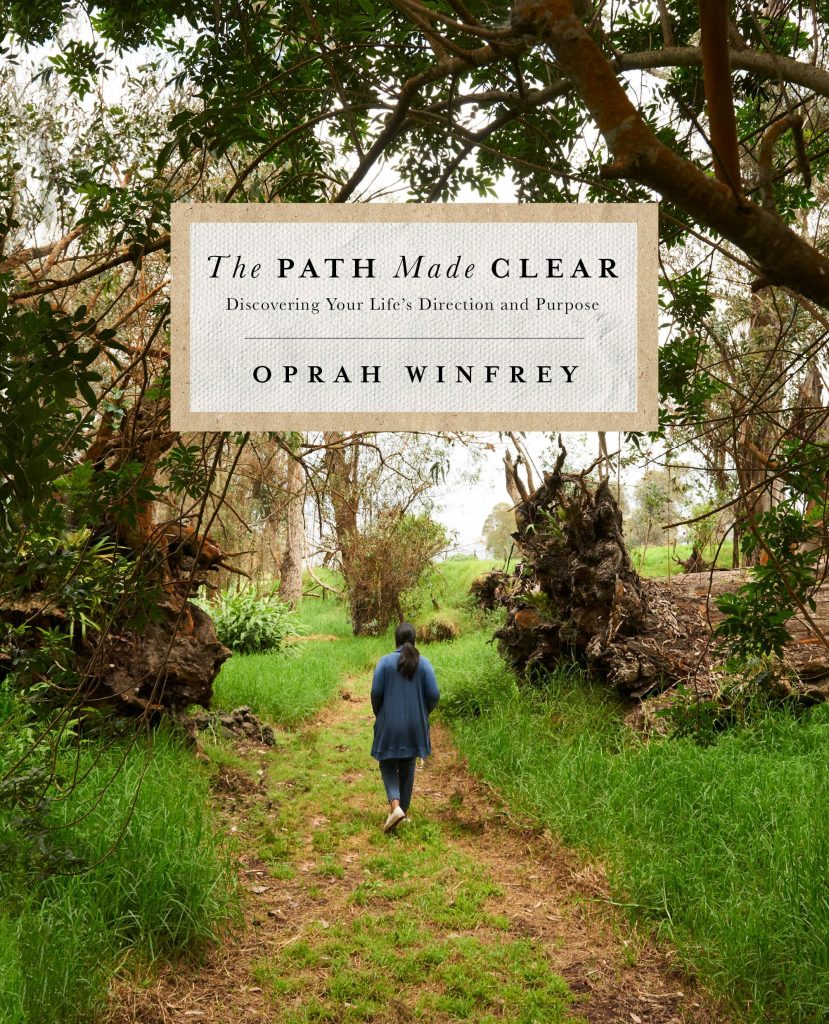 Everyone has a purpose. And, according to Oprah Winfrey, "Your real job in life is to figure out as soon as possible what that is, who you are meant to be, and begin to honor your calling in the best way possible."
That journey starts right here.
In her latest book, The Path Made Clear, Oprah shares what she sees as a guide for activating your deepest vision of yourself, offering the framework for creating not just a life of success, but one of significance. The book's ten chapters are organized to help you recognize the important milestones along the road to self-discovery, laying out what you really need in order to achieve personal contentment, and what life's detours are there to teach us.
The Wisdom of Sundays: Life-Changing Insights from Super Soul Conversations by Oprah Winfrey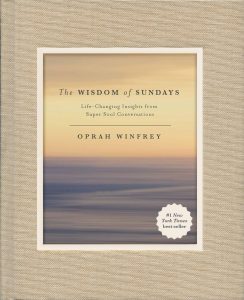 Now, for the first time, the aha moments of inspiration and soul-expanding insight that have enlightened millions on the three-time Emmy Award-winning Super Soul Sunday are collected in The Wisdom of Sundays, a beautiful, cherishable, deeply-affecting book.
Cookbooks
Food, Health, and Happiness: 115 On-Point Recipes for Great Meals and a Better Life by Oprah Winfrey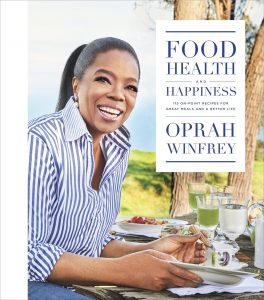 In Food, Health, and Happiness, Oprah shares the recipes that have allowed eating to finally be joyful for her. With dishes created and prepared alongside her favorite chefs, paired with personal essays and memories from Oprah herself, this cookbook offers a candid, behind-the-scenes look into the life (and kitchen!) of one of the most influential and respected celebrities in the world. Delicious, healthy, and easy to prepare, these are the recipes Oprah most loves to make at home and share with friends and family.
Your turn: Which books would you add to this list?  Feel free to share in the comments.