Disclaimer: I was gifted a set of Ana & Andrew books by the publisher in exchange for an honest review.  As always, the opinions expressed her are my own are are not influenced by receiving these books for free.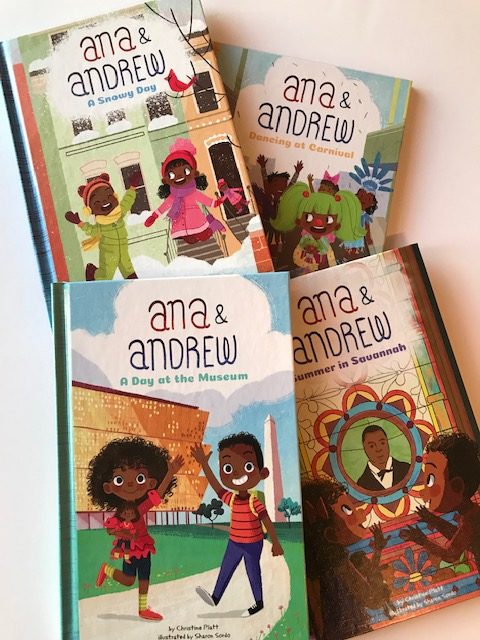 I am BEYOND excited about this new early reader chapter book series entitled Ana & Andrew published by ABDO Books. Have you seen these yet? They are written by a Black female author named Christine Platt also known as @afrominimalist on Instagram.
Here's the synopsis about the book series from the author's website:
Ana & Andrew are always on an adventure! They live in Washington, DC with their parents, but with family in Savannah, Georgia and Trinidad, there's always something exciting and new to learn about African-American history and culture. This series includes A Day at the Museum, Dancing at Carnival, Summer in Savannah, and A Snowy Day. Aligned to Common Core standards and correlated to state standards. Calico Kid is an imprint of Magic Wagon, a division of ABDO.
There are currently four books in the series and we adore each one! I mean where else can you find an early chapter children's book series about Black kids eating roti, visiting the National Museum of African American History and Culture in Washington DC, going to Carnival in Trinidad and visiting one of the first Black churches in America? Trust me, these books are great.  Oh, and I love that Ana's favorite doll, Sissy always has on the same matching outfit as Ana.  So cute!
Each book follows siblings Ana and Andrew going on a different adventure.  In the first book, A Day at the Museum, Ana and Andrew visit the National Museum of African American History and Culture with their grandmother (Papa's mother who is visiting from Georgia).  At the museum the kids learn about Civil Rights leaders, the fight for equality and the history of African-Americans in the military and sports.
This series of books is perfect for early readers ages 5-8. Each book is only four chapters long which makes them wonderful choices for reading aloud during story time or reading independently by a child.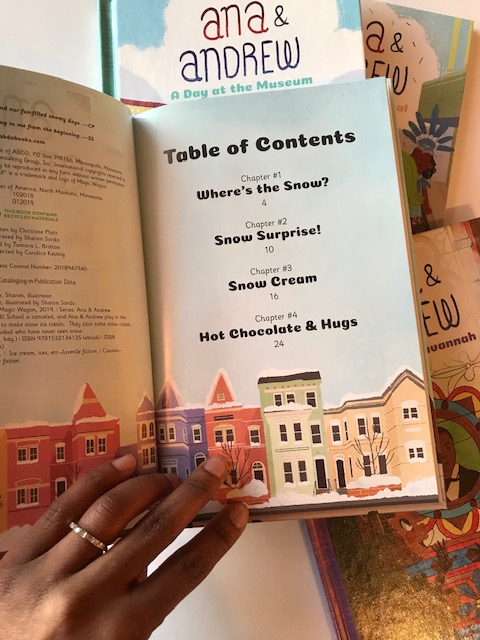 A Few Other Things to Note About this Series
They are published by ABDO, a small, family-owned publisher that solely focuses on educational reading material for schools and public libraries.
The author receives no royalties from these books – NONE, NADA!  This was a project of love to ensure that young Black and Brown children saw themselves and their history represented in early readers.
They have a higher than normal price tag for most early readers.  Why?  This series was initially intended for public and school libraries (hence the library binding, hardcover and price tag.) Since these books are proving to be quite popular and in high demand (just check my Instagram post to see what others are saying), they may eventually be reprinted and made available in paperback, but that will remain to be seen.
The author is currently working on 4 more books in the series…YES!  Ana & Andrew will be visiting Africa, learning about Frederick Douglass and more!
There will be a 2019 Ana & Andrew book tour!  Be sure to visit Christine Platt's website periodically or follow her on social media so you won't miss the tour date announcement.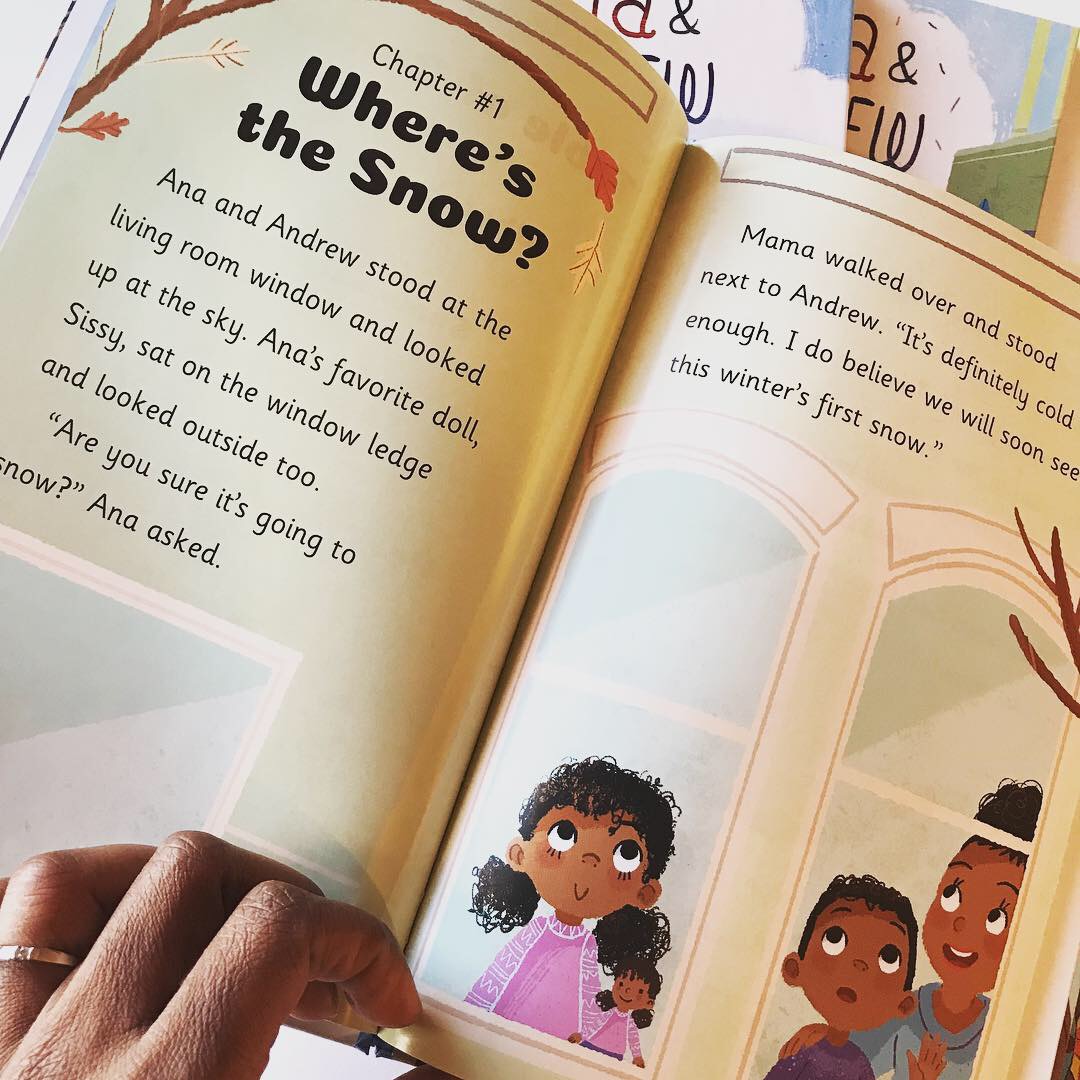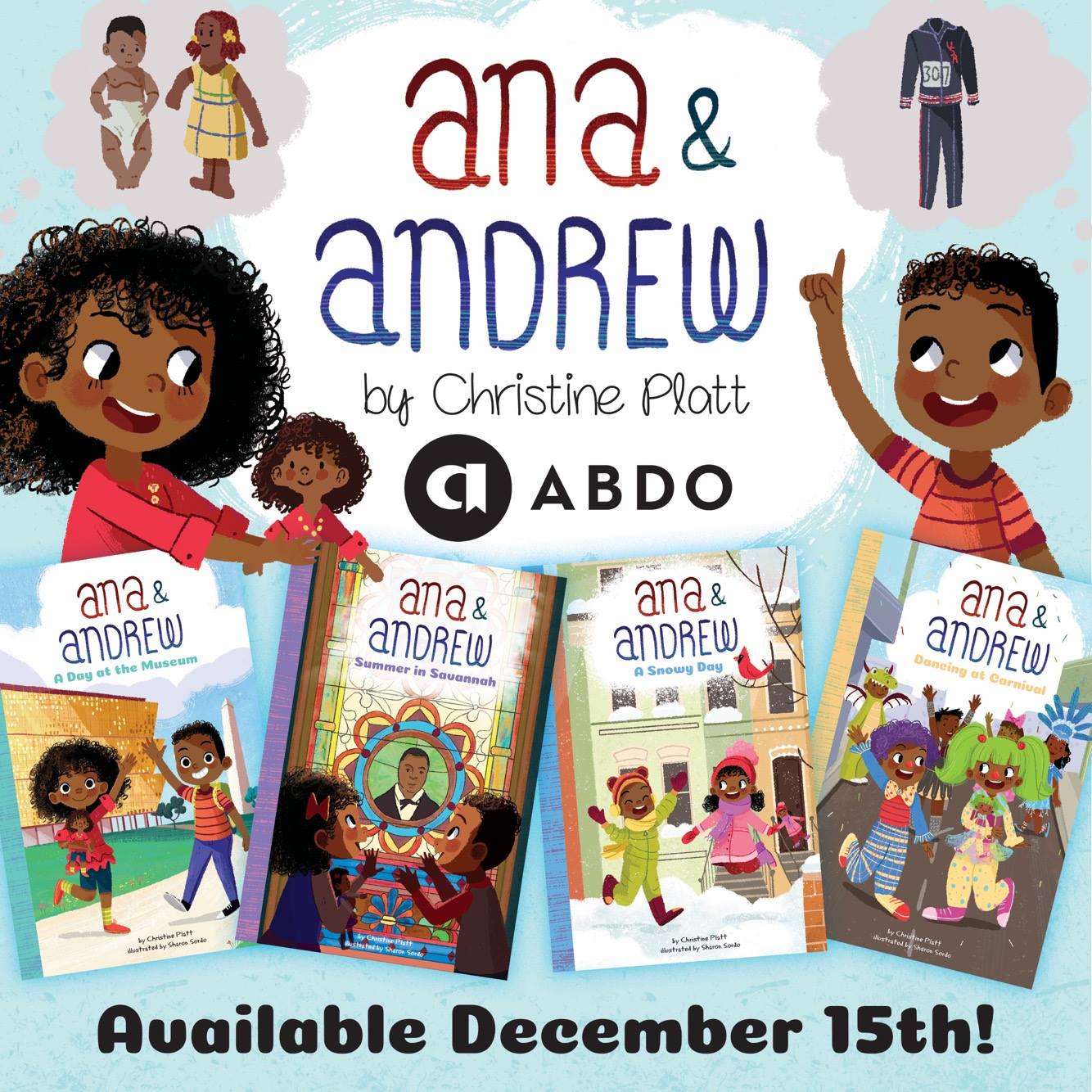 About the Author
Christine A. Platt is a historian and author of African and African-American fiction and fantasy. She holds a B.A. in Africana Studies from the University of South Florida, M.A. in African and African American Studies from The Ohio State University, and J.D. from Stetson University College of Law. Christine enjoys writing stories for people of all ages. She currently serves as the Managing Director of The Antiracist Research and Policy Center at American University.
Your turn: Have you read any of the books in this series yet?  Feel free to share in the comments.