Beep and Bob by Jonathan Roth (Author, Illustrator)
Age Range: 6 – 9
Grade Level: 1 – 4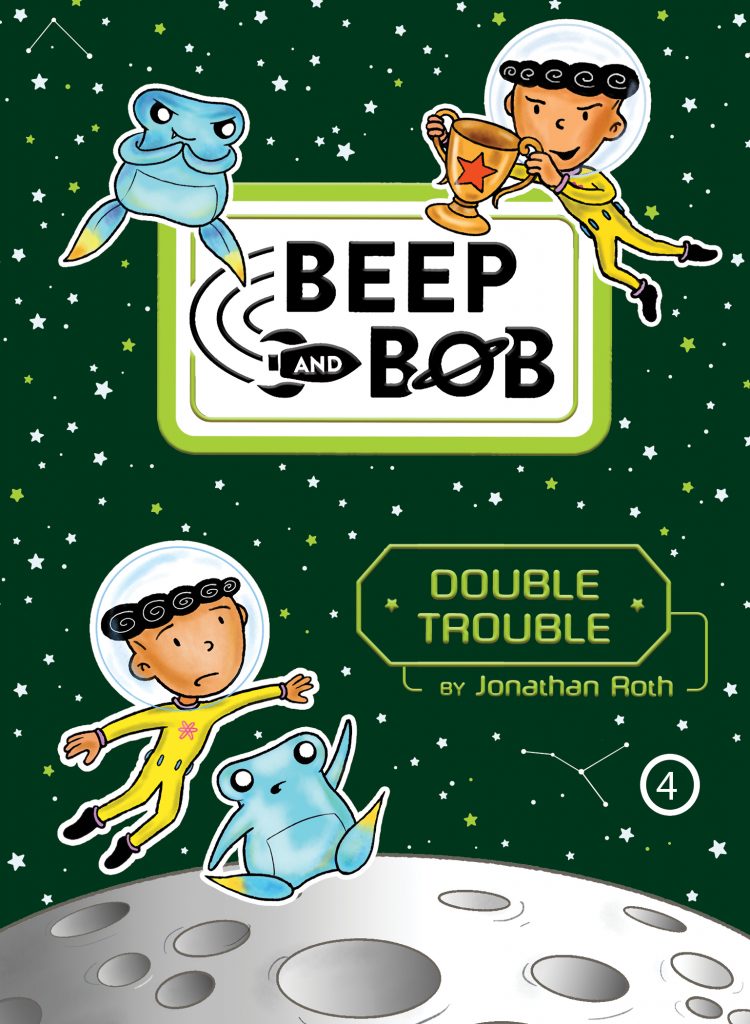 Have you introduced your elementary aged readers to Beep and Bob yet?  Bob is a space-school attendee and Beep is his alien bestie.  This early chapter book series is lively and action-packed and is recommended for the 6 – 9 year old crowd.
In their first adventure, Bob is humiliated on a field trip to Pluto when his tongue gets stuck to the ice.  In the second book Beep and Bob find themselves in a sticky situation and end up getting blamed for a robbery on a spaceship.  The third book finds Beep and Bop coming up with a clever plan to save Halloween. Book number four is double the fun as it involves cloning!  Beep and Bop accidentally clone themselves and it becomes a battle of good vs. evil.  The cloned Beep and Bop turn out to be evil and want to hatch a plan to clone an evil Earth.  Oh my!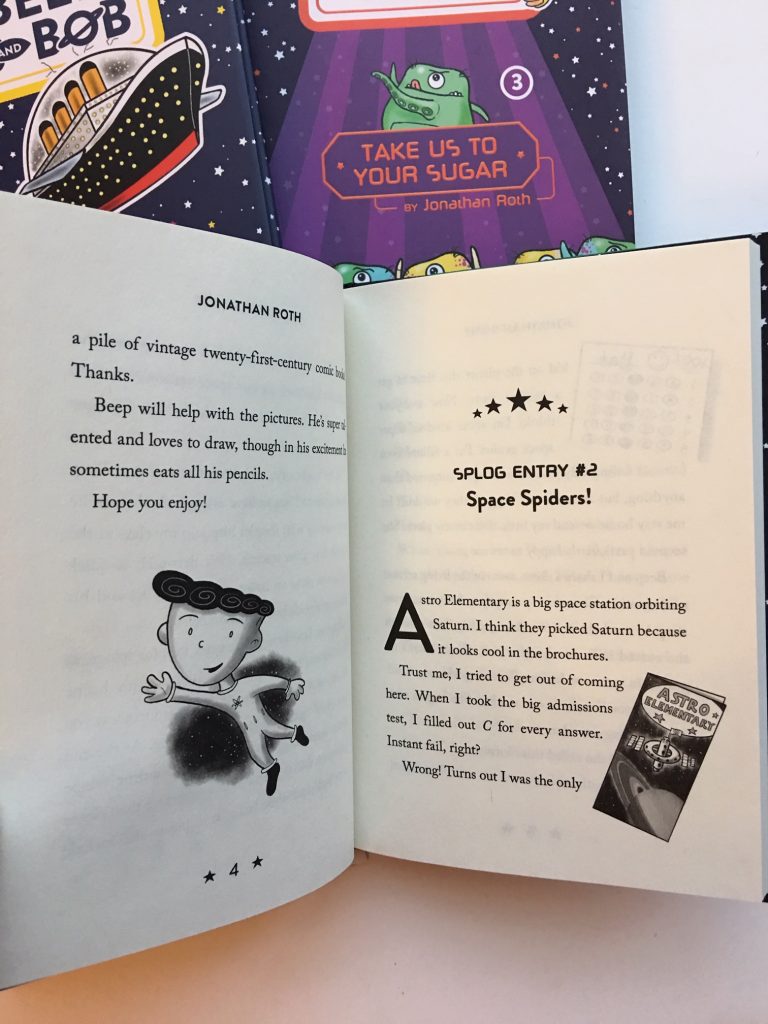 Beginning readers are likely to enjoy all of the silliness in these books.  I think they are good for kids who are just starting to tackle early chapter books on their own.  They are also good to read-aloud for story time although sometimes the text, jokes and silliness may seem too juvenile to adults.  Like many early chapter books, the chapters in these books are not too long so the book can be finished within a matter of days or weeks.  And of course, space loving kids will likely be drawn to all of the space references throughout the series.
Reviewers love the Beep and Bob series!
"Pretty sporky, as Bob would approvingly put it." —Booklist
"A strong addition to any library's chapter book selection." —School Library Journal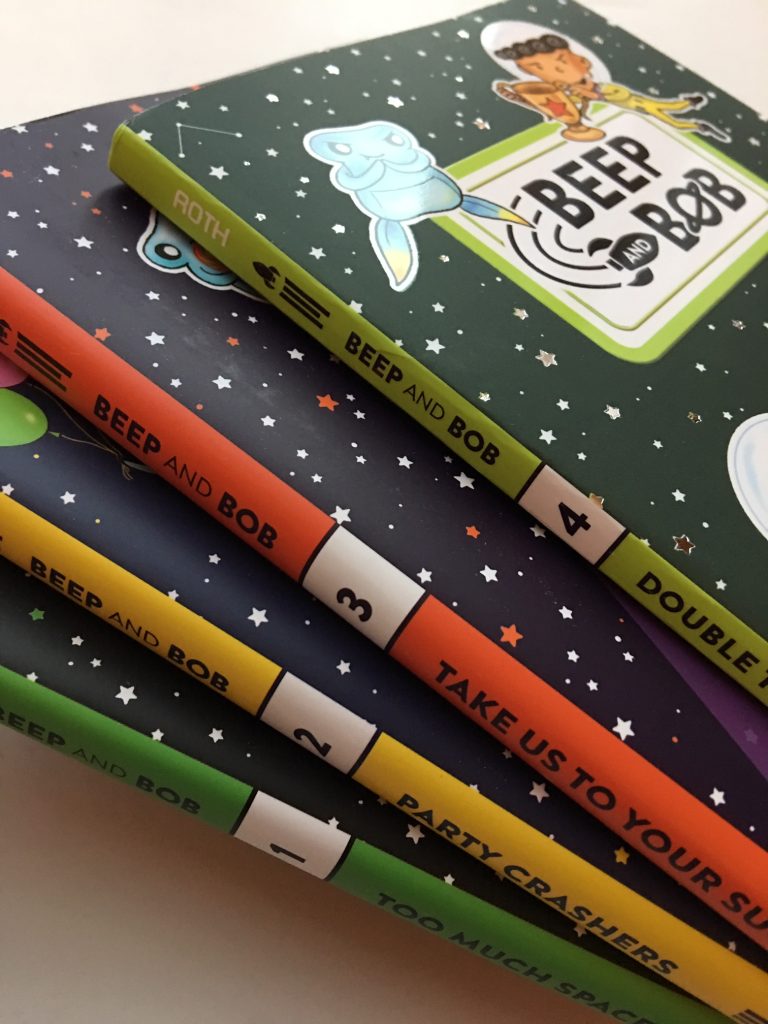 About the Author

Author-illustrator Jonathan Roth is a public elementary school art teacher in Maryland who likes reading, writing, drawing, cycling, and napping. Though he has never left the Earth, he has met four of the astronauts who have gone to the moon. Beep and Bob is his first series. To learn more, and to download a free Beep and Bob activity kit, visit his website: 
beepandbob.com
.
Supergalactic Giveaway!
One (1) lucky winner will receive a set of ALL FOUR Beep and Bob titles–Too Much Space!, Party Crashers, Take Us To Your Sugar, and Double Trouble (U.S. addresses), courtesy of Aladdin/Simon & Schuster!