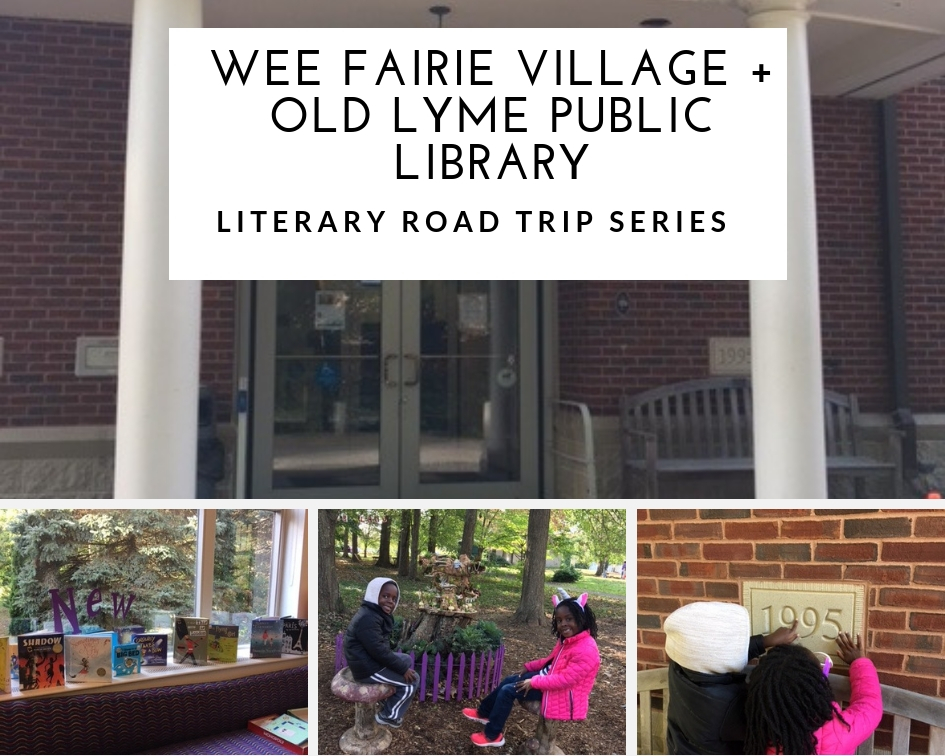 The Wee Fairie Village is pure magic!  The kids and I recently visited for the first time a couple of weeks ago after learning about it from a friend.
What is the Wee Fairie Village?
The Wee Faerie Village, is a popular, annual tradition at the Florence Griswold Museum.  This year the theme was Lettersburg Junction, which featured enchanting regions where faeries live in alphabetically placed houses resembling all the letters of the alphabet, from A to Z. There were also the Numbertown and Punctuation Stations which were all amazing to see in person.
Upon entering the museum we were provided a handy DIRECTIONARY (map) to begin exploring Lettersburg Junction one fairie destination at a time.  Before we headed out to the village, we spent about a half hour inside the museum learning about Florence Griswold who transformed her home into an art colony in the early 1900s.  Her home is now a national historic landmark which is today known as the Florence Griswold Museum.  The museum exhibits both American art and historical material. Its collection spans fine art, sculpture, works on paper, artist's studio material, toys and dolls, ceramics, furniture, textiles, decorative arts and historic artifacts, and the Lyme Historical Society archives.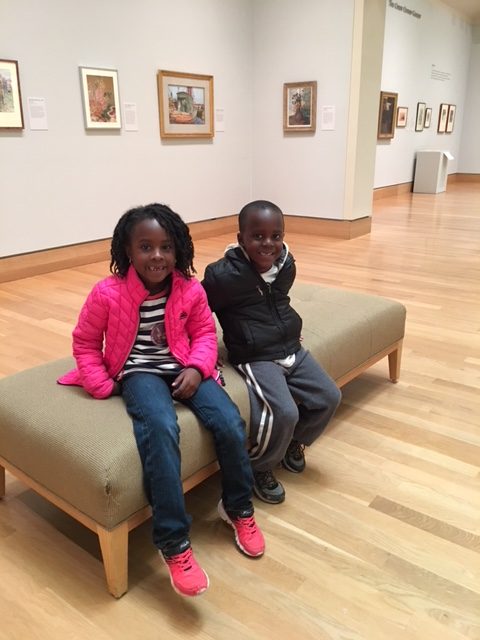 With our map in hand, we began search the grounds for the elaborate faerie dwellings.  Each one was a beautiful miniature habitat made out of natural or found materials.  The map listed the faerie dwellings along the route using cute faerie-sounding place names such as "Beachy Bungalow", "Umbrella Utopia", and "Gnome Sweet Gnome Home".  Each village had witty monikers that were often wordplays on some aspect of the historic artist or their art.  Also, at each fairie dwelling there were hidden items to find which added a fun scavenger hunt and reading theme to it.
Can you find the garden gnome?

Can you locate Lily's little locket?

Can you find our magical quiver filled with rainbow arrows?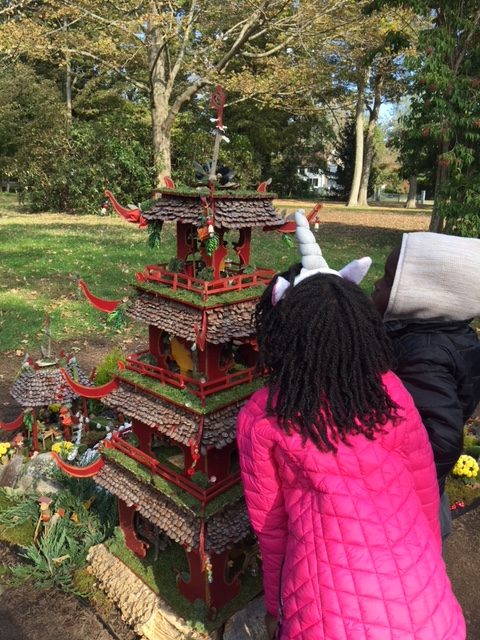 Checking out the Pagoda Palace fairie dwelling
The Wee Faerie Village project was designed to encourage visitors to explore, use their imagination, enhance their creativity and develop love and appreciation for the arts.  I think it definitely meets and exceeds those goals – we truly had an amazing time!  I loved seeing the kid's faces light up as we marveled at each enchanting fairie dwelling.  The range of artistic expression in the faerie dwellings was astounding!  It was also great to see other kids exploring the grounds with parents and sometimes even grandparents making it a fun inter-generational event for everyone.  We're looking forward to attending again next year!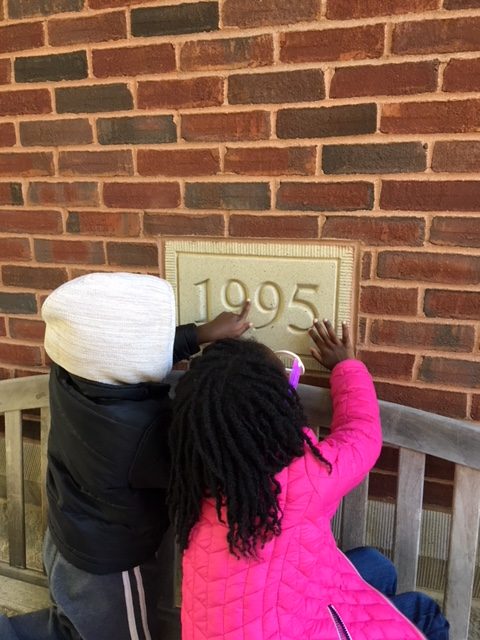 Old Lyme Public Library, Old Lyme, CT
After visiting the Wee Fairie Village we headed over to the Old Lyme Public Library which was only a two-minute drive from the museum.  It was our first time visiting that library which was originally established as a free public library back in 1897.  The library was recently expanded in 1995, which more than doubled the square footage of the previous building, including a large Children's Room and Community Room for public use.
Your turn: Have you the annual Wee Fairie Village yet?  Feel free to share in the comments.