Hammering for Freedom by Rita Lorraine Hubbard, illustrated by John Holyfield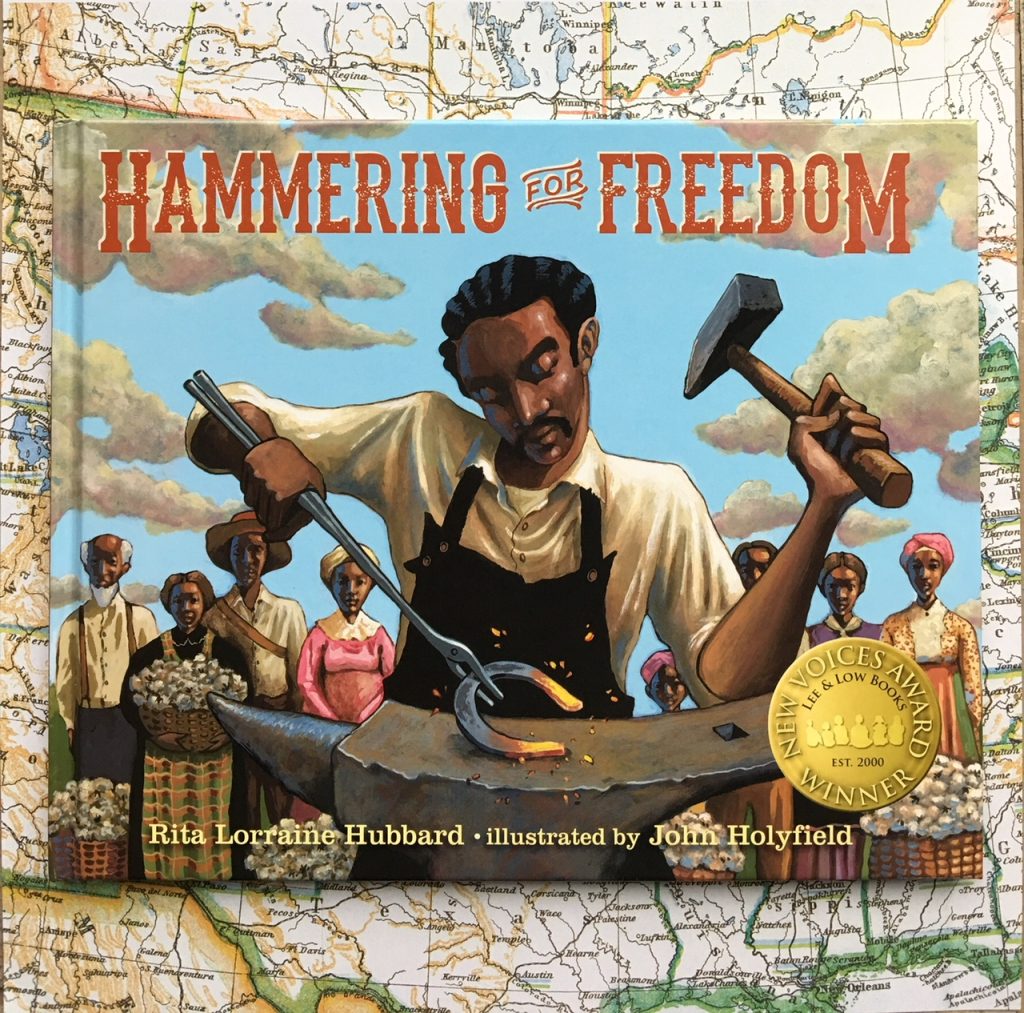 Publisher: Lee and Low Books
Format: Hardcover
Pages: 32
Age Range: 7-10
Grade Level: 1-2
Synopsis
Born into slavery in Tennessee, William Lewis learned the blacksmith trade as soon as he was old enough to grip a hammer. He proved to be an exceptional blacksmith and earned so much money fixing old tools and creating new ones that he was allowed to keep a little money for himself. With just a few coins in his pocket, Bill set a daring plan in motion: he was determined to free his family.
Winner of Lee & Low s New Voices Award and a Junior Library Guild selection, Hammering for Freedom tells the true story of one man s skill, hard work, and resolve to keep his family together.

Reflection
Hammering for Freedom introduces readers to William "Bill" Lewis, born into slavery in Tennessee. Bill learned the blacksmith trade as soon as he was old enough to grip a hammer.
Once he mastered the blacksmith trade, Bill set a goal to save his money and buy his entire family's freedom at the age of 26. He knew the slave owners rented to enslaved men and women to make extra money, so Bill asked the slave owner to let him rent himself. Bill paid $350 per year to rent his freedom. After he paid the rent from his savings, Bill still had money leftover to open his own blacksmith shop. He became the first African American blacksmith in Chattanooga, Tennessee.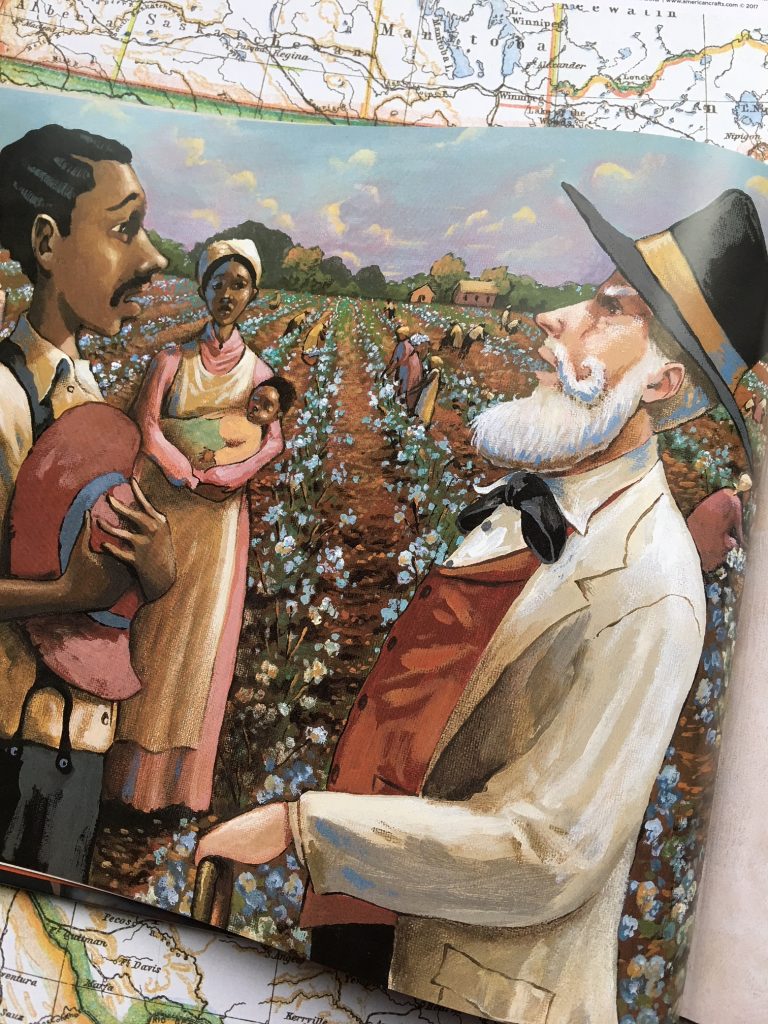 When Bill paid for his freedom he began saving again to buy his wife's freedom, his son's freedom, his mother, aunt, siblings, the whole dang family!
This is a feel good story. It made me cry happy tears to see this Black man overcome the odds, work hard, set an elaborate goal and achieve it all to keep his family together. It took him 26 years to buy freedom for his entire family, but he got it done…like a boss! And then what does Bill do after all that? He pays $2,000 cash for a two-story home for his family to live in. Back in those days most White people couldn't afford to do that. Bill Lewis is my new hero!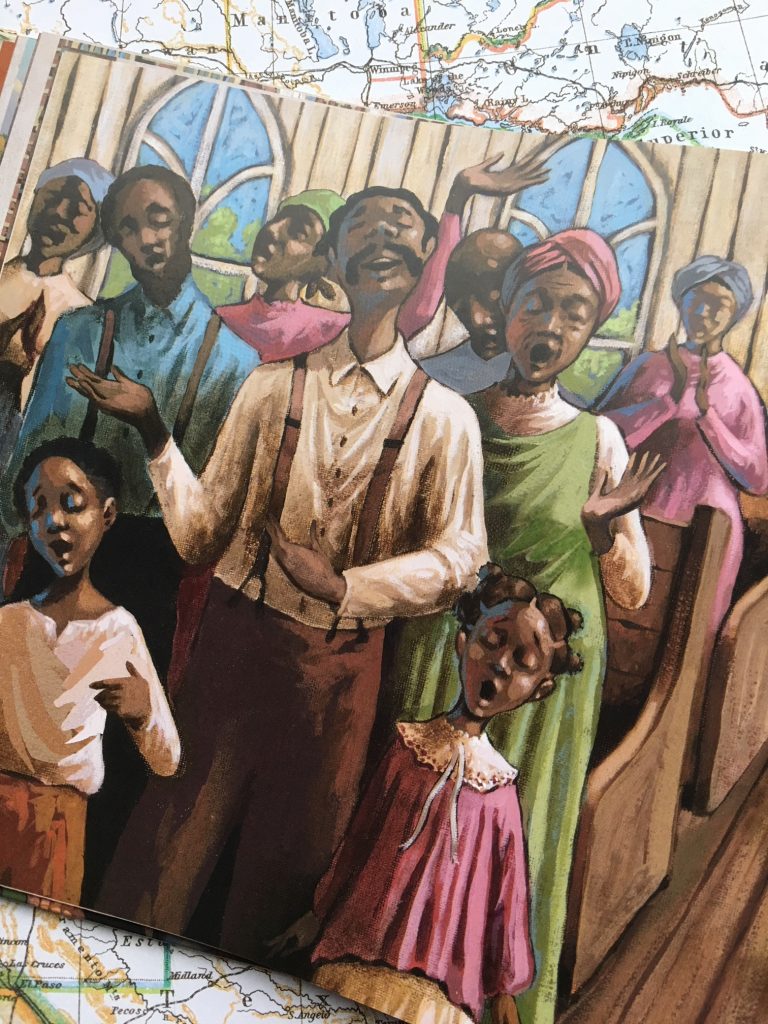 Check this one out if you get a chance. I'm so in love with it and I'm thrilled to now know about William "Bill" Lewis and introduce this story to my kids. Recommended for ages 7-10 and up. 

Your turn: Have you ever heard of William "Bill" Lewis before?  Did you read this story yet?  Feel free to share in the comments.