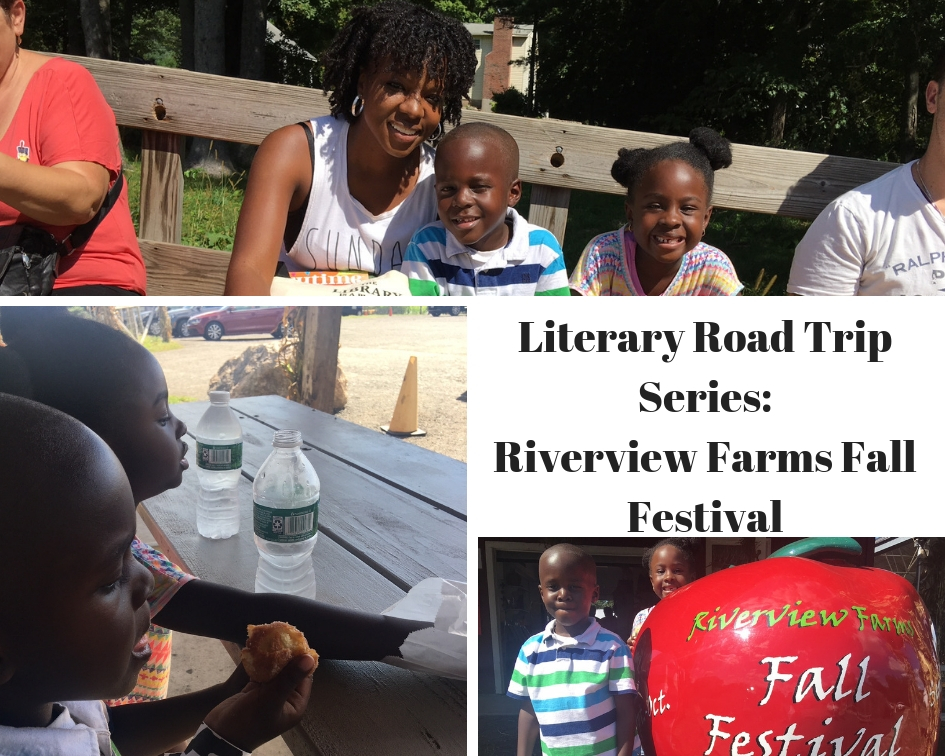 Disclaimer: Riverview Farms for provided my family with complimentary admission to the Fall Festival in exchange for writing an honest review. As always, all opinions are 100% my own.

The Riverview Farm Fall Festival Season kicked off Saturday September 8, 2018 and runs through the first weekend in November.  The festival is held at Robb's Farm in South Glastonbury and is open Fridays noon-6pm and Saturday & Sunday 10am-6pm.
Robb's Farm is well-known for their ice cream and in the fall, they partner with Riverview Farms to bring a Fall Festival to the area.  The festival includes hayrides, a pumpkin bounce house, corn maze, pumpkins, baby animals, pony rides (on weekends) and goodies to eat.  Did somebody say apple fritters and ice cream?  Yum!  We were able to check out almost everything on our recent literary road trip.
Riverview Farms Fall events includes a petting zoo, hay rides, face painting, birthday parties, tours, baby chicks to hold, plus a 24′ Pumpkin Bounce.  There was a birthday party going on the day we visited and it looked like the kids attending were having a blast!  Riverview Farms also operates a petting zoo out of the Old Cider Mill in Glastonbury in the fall, which would be another family-friendly place to visit for animal lovers.
Here were the things we were able to check out during our visit back in September:
Hayride
Pumpkin Bounce
Apple Fritters – Highly Recommended. (They are melt in your mouth good!)
Plenty of photo opportunities
We also went in to check out the ice cream shop because the kids wanted water to drink since it was quite warm outside.  They have an assortment of refrigerated juices and bottled water inside the ice cream shop.  Although we didn't taste their ice cream it sure looked good.  Plus, it's all homemade and there is a nice variety of flavors to choose from.  We ate our apple fritters, drank water and had an impromptu story time on the picnic tables under the pavilion.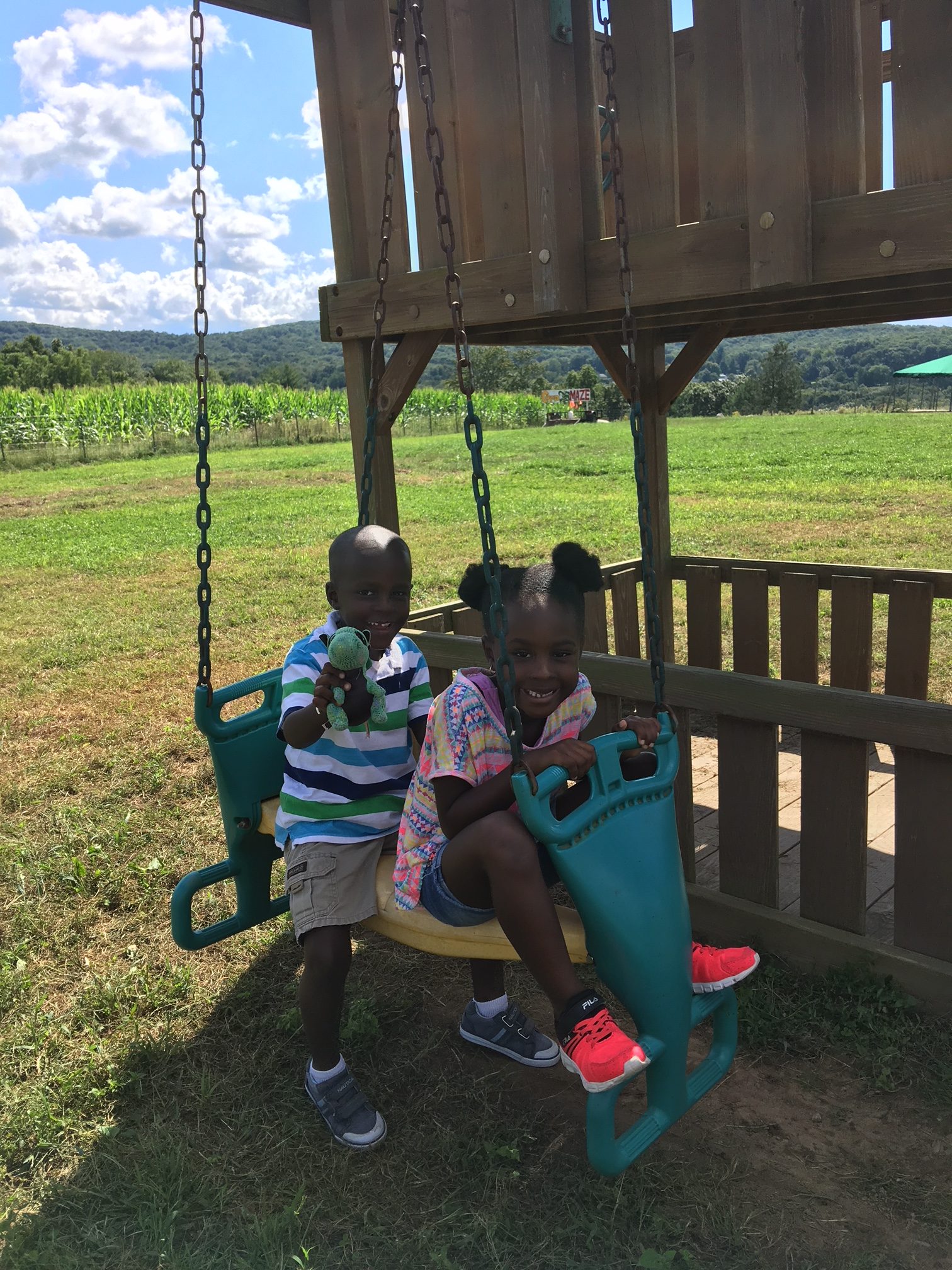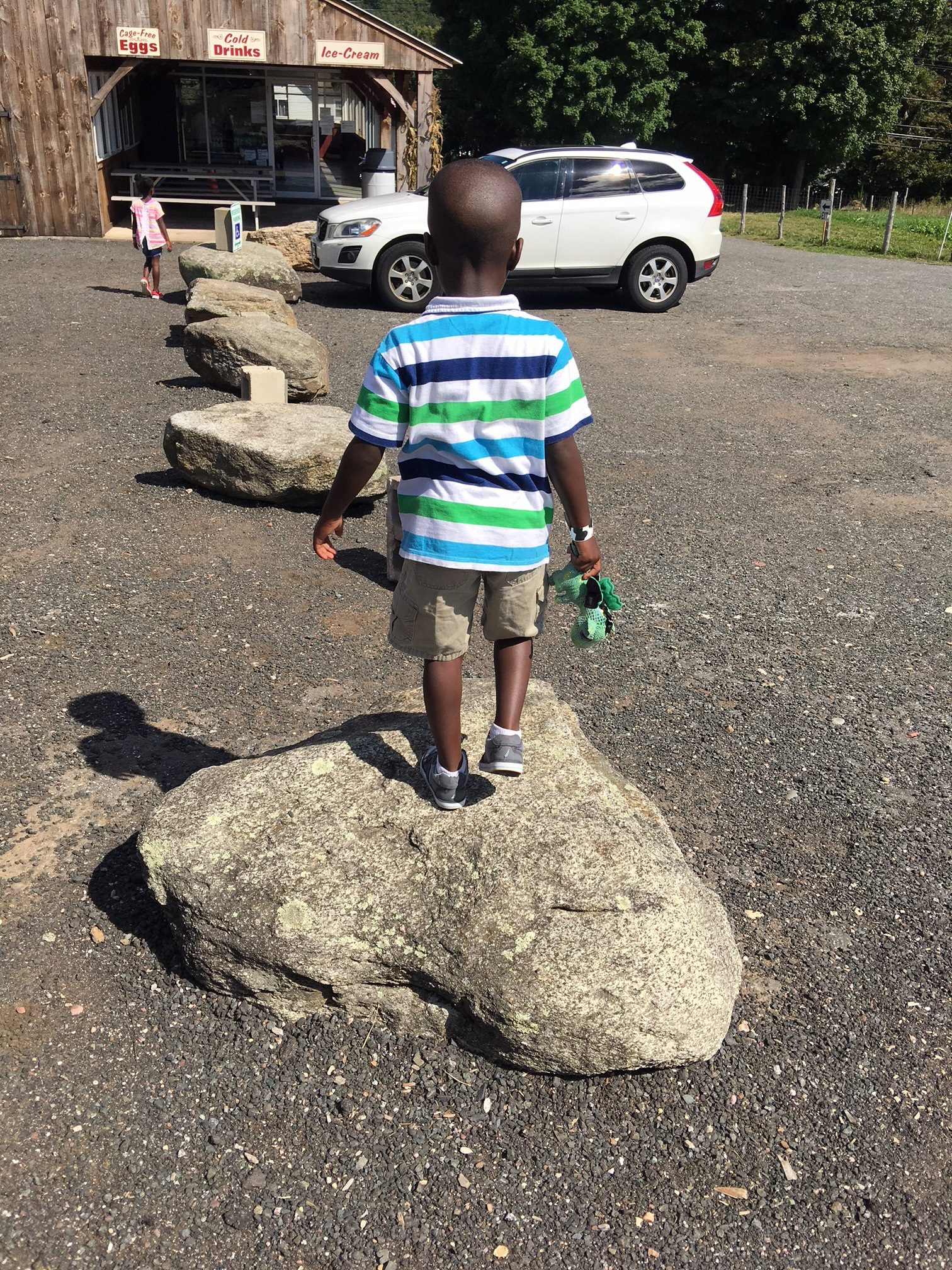 The kids said they enjoyed the hayride the most followed by the pumpkin bounce house.  I enjoyed the hayride too, but was happy I donned my comfy Koral workout pants instead of wearing shorts because there was lots of hay on the seats of the wagon.
The kids and I headed to the Glastonbury Public Library after our trip which was just a short car ride away.  I had the opportunity to read a little and check out some new books while the kids spent about an hour playing in the adorable play house at the library.  It was the prefect way to end our fun-filled mommy and me literary adventure.  We'll definitely be back next fall to visit the Fall Festival again!
After Thanksgiving, Robb's Farm opens their Holiday Shop featuring trees, wreaths, hand-made bows, garland, kissing balls, seasonal pots and seasonal plants.
Your turn: Have you ever visited the Riverview Farms Fall Festival?  Feel free to share in the comments.