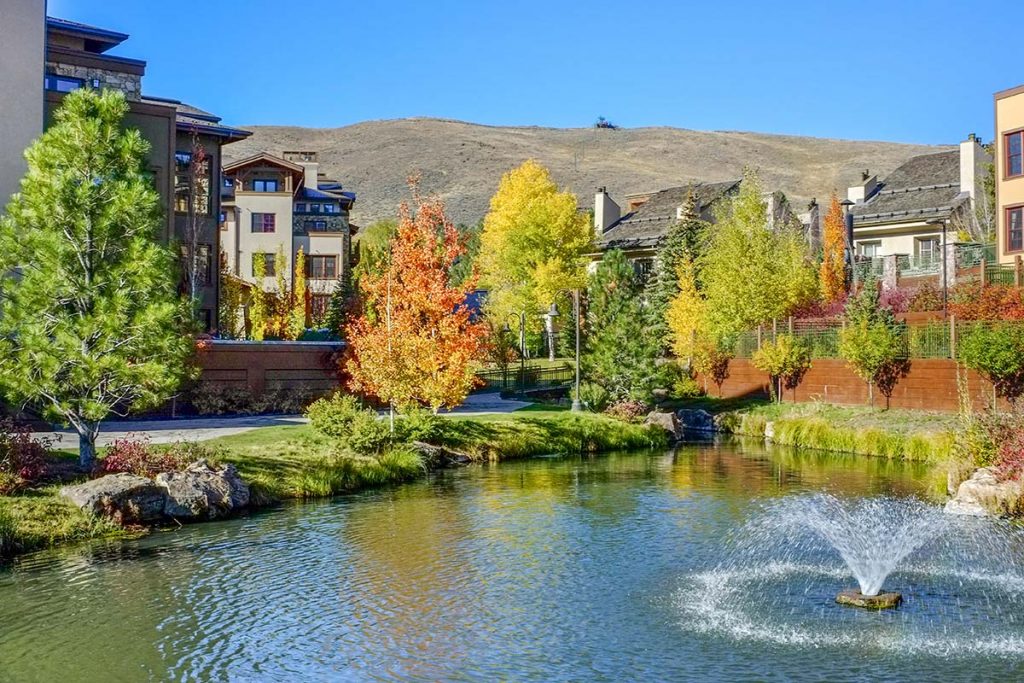 Sun Valley is a gorgeous resort city located in Blaine County, Idaho, known for its fantastic ski activities and beautiful sights.
Thousands of tourists flock to the Sun Valley each year to ski Bald Mountain or to take their children to Dollar Mountain to master the art of skiing and snowboarding.
However, there's more to the Sun Valley than snow sports. Here, you'll find a hidden cultural scene which is wonderful to discover as well as several educational hot spots where you can kick your feet up, grab a book and learn something new.
If you're planning on visiting Sun Valley this season, continue reading this article to find some exciting tips as well as the best things to see and do in the region.
Where to Stay in Sun Valley
While there are a wide variety of places to stay in Sun Valley, one thing you most certainly need to keep in mind is that depending on the season, accommodations can really fill up fast. In order to avoid disappointment, it's recommended that you always be sure to book your Sun Valley Idaho Lodging or some of the many alternatives prior to your arrival.
Family Activities in the Sun Valley
Now it's time to start planning the destinations you'll explore and the activities you and your family will participate in during your stay in Sun Valley.
Although the Sun Valley is a relatively small destination, there are several experiences which families simply cannot miss during their trip to the region.
Learn how to Ski or Snowboard
Visiting Sun Valley and not experiencing the snow is like going to an ice cream shop and not spoiling yourself with an ice cream. There's nothing inherently wrong with avoiding the winter months in Sun Valley, but if you do, you're missing one of the highlights of the destination.
Take advantage of the fantastic instructors and community surrounding the Dollar Mountain to learn all you need to know about skiing, snowboarding, and a variety of other snow sports. This is an excellent opportunity to bond as a family and have a fantastic time playing in the snow.
If you're already familiar with the snow sports, you might want to head over to the Bald Mountain, or Baldy as the locals call it is the best spot to ski in the region. With dozens of beginner to intermediate trails to ski as well as some expert routes for those who are experienced skiers.
Visit the Ketchum/Sun Valley Heritage and Ski Museum
Alternatively, if you and your family are not too enthusiastic on participating in the winter related activities and would like to stay warm and dry but still care to learn more about skiing, we recommend you make a quick stop at the Ketchum/Sun Valley Heritage and Ski Museum.
The Ketchum/Sun Valley Heritage and Ski Museum is a fantastic place that both preserves and tells the story of the region, it's cultural and economic growth through the ages and the importance of skiing to the Sun Valley and its community.
Mountain Hiking
You can also experience the sights and beauty of the Sun Valley region mountains without having to wear skiing gear. You can take a leisure trek through the region and bond with your family as you walk through this fascinating destination. If you and your family are hikers, you will really love the hiking trails available in the area.
Have an Educational Tour at the Sawtooth Botanical Garden
Whether you're traveling with young children or visiting with your significant other, touring the Sawtooth Botanical Garden is a fantastic way to learn about the natural diversity of the region, the importance of native and cultivated plants, and the beauty of gardening and its relationship with humanity.
Not only are the botanical gardens absolutely stunning, but you'll learn a great deal about the ecology of the region and a number of other things you might not know about gardening and plants.
The Chapter One Bookstore
For those who love reading and can't be far away from a local bookstore while traveling you should stop by the Chapter One Bookstore, a fantastic shop that feels just like home.
A perfect mix between an indie bookshop and large favorite bookstores, this place is perfect to dive in and seek out rare books, enjoy a cup of coffee, and chat with some locals about the community.
The Community Library
If libraries are included in your idea of a great family trip, you won't want to miss the Community Library of Sun Valley.
With contemporary exhibits, dozens of different programs to educate the community and its visitors, and thousands of resources to learn from, The Community Library is an excellent place you should visit if you're an avid reader who loves this essential part of life.
Discover Ernest Hemingway's Legacy in the Sun Valley
Ernest Hemingway is one of the most memorable writers in American history. An author that influences millions of writers worldwide and still is held with high esteem in the places he lived and gathered.
Sun Valley is the final resting place of this magnificent writer, and there's a great legacy that surrounds his works that you can find in the region.
You can find his home, which doubles as a museum thanks to the efforts of the Community Library, where hundreds of different artifacts and items of his life are on display. The exhibit is an excellent place to learn about the life and works of this influential writer.
Experience the Indie Art and Music of Sun Valley
With the influence of Ernest Hemingway and dozens of other artists who once called this region home, Sun Valley has become a fantastic scene of contemporary art, indie music, and theatrics.
From the Sun Valley Summer Symphony to the other art galleries set throughout the region, the Sun Valley has an impressive display of places to enjoy art and surround yourself with a loving community.
More than just Snow and Ski — Experience Everything Sun Valley has to Offer
While many tourists assume that Sun Valley is simply as a ski resort or a winter getaway for those looking to take part in some of the many snow sports on offer, it's actually much more diverse than that.
From learning about the legacy of Ernest Hemingway to exploring and discovering surprising new artists who live and perform in the venues of the valley, there are dozens of activities and events for everyone in the family, regardless of the age difference.
Hopefully, you'll find the locations and tips in this article helpful for your plans to make a literary road trip to Sun Valley, Idaho, and you can enjoy this magnificent location and all the experiences it has to offer.