There are so many amazing literary events that take place every year all over the world.  One of my favorite events by far is Book Expo America.  Last year was my first time attending and I'm happy to report I made it back for the second year in a row!  You can read about my 2017 experience here which includes some helpful tips to keep in mind if you've never attended before.
Ok, so what is Book Expo America (BEA)?
I think BEA is a great event to attend if you want to network and get some face time with publishers/vendors, attend educational sessions, meet book bloggers or authors/illustrators, and get a glimpse of new and forthcoming books.  Don't forget to bring a rolling suitcase to help you carry all of the "free" books you'll get while at the event.  (I put the word free in quotation marks because while you don't have to pay for any of the books you receive, there are costs associated with attending the event: travel, time, food, hotel, parking, etc.)  So yes, the books are FREE (can you say book heaven?), but not really free if that makes sense.
Here is the official description from the Book Expo America website:
BookExpo is carefully crafted with content and experiences for all those that play a part in the publishing industry. It's where authors, booksellers, distributors, librarians, literary agents, publishers and more unite to build relationships, learn tactics to bolster business and get the pulse of what's trending in today's shifting marketplace.
Are you excited yet?
Some of the people I met this year include: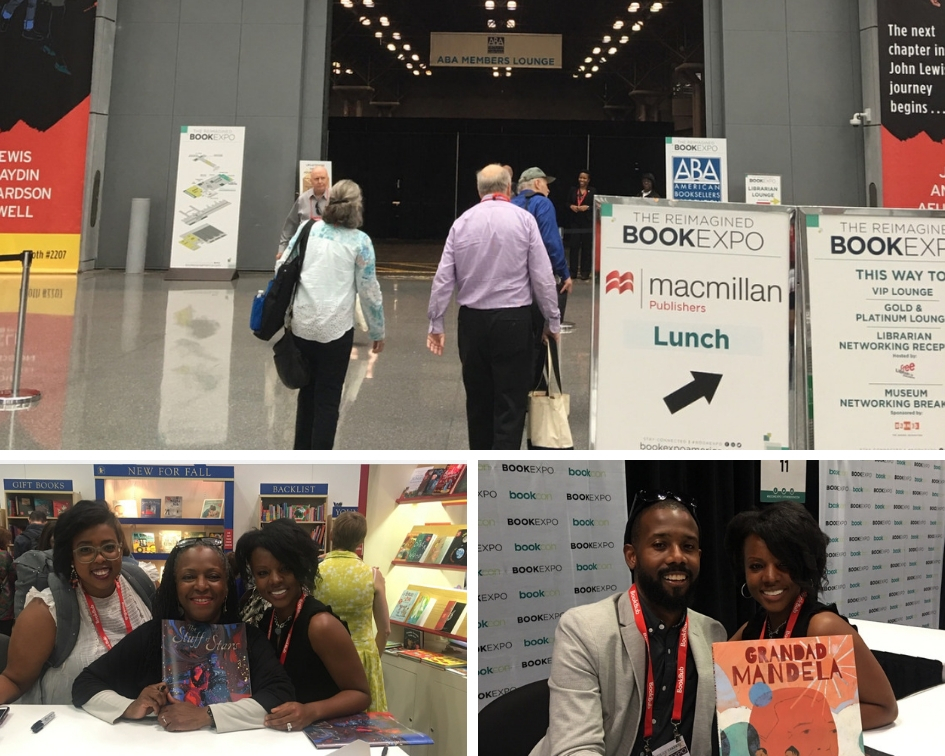 In addition to meeting all of these fantastic people, I mingled with a few vendors including: Moonlite and Book Beau.  I also met up with literary agents, book bloggers, publishers, librarians and subscription box owners.  Overall, it was another amazing experience and I'm looking forward to attending again next year.
Mark Your Calendars for the 2019 Book Expo: May 29 – May 31, 2019 at the Jacob Javits Center in New York City.  Book Con will take place June 1-2, 2019.
Your turn: Have you ever attended BEA (or Book Con) before?  What was your experience like?  Feel free to share in the comments.