Disclaimer: I partnered with the publisher and joined the Penguin Young Readers blog tour in exchange for an honest review.  All opinions expressed are my own.

Islandborn by Junot Diaz, illustrated by Leo Espinosa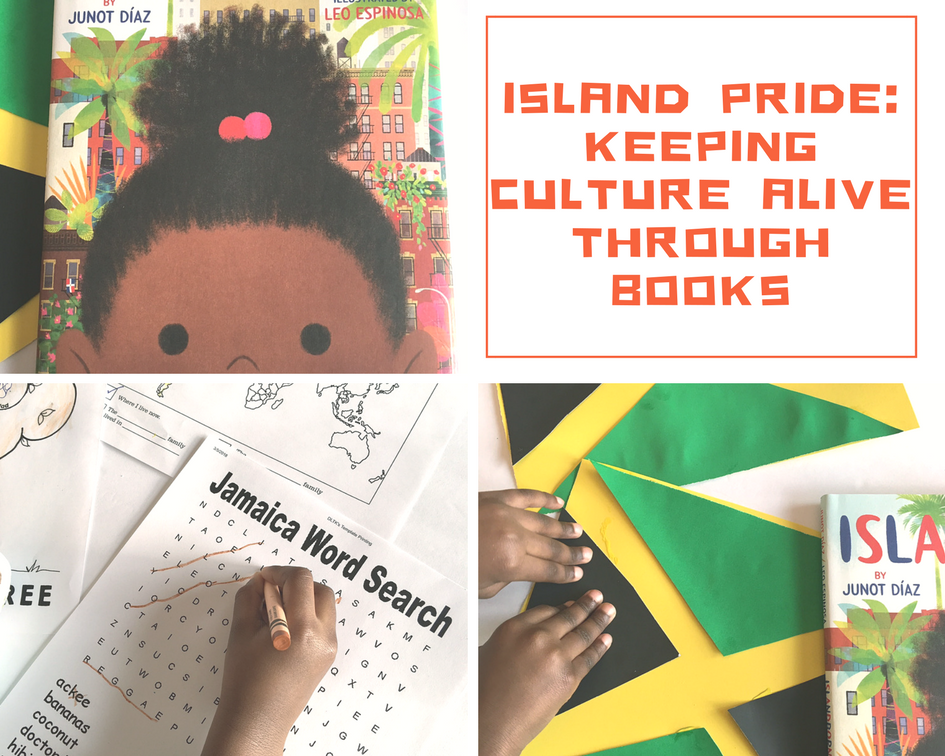 Understanding who we are is maybe one of life's biggest questions. Knowing where we came from is extremely important. It impacts who we are, how we think, what we believe, how we interact with others, what we think is possible for ourselves, whether we view the world as good or bad, what we strive for. Our history—our upbringing—impacts everything we think, believe and do.
Keeping your culture (or native language) alive at home will reinforce in your children a sense of identity and will build their self-esteem. Children benefit from learning to value their roots and their culture. Children must be taught that we are all different and that differences must not only be accepted but also celebrated and that their culture (and language) is something they have to take pride in.
One way of helping children appreciate diversity is to teach them about different cultures through books.  It's important for children to learn each culture is unique but equally important and valuable. Respecting others begins by respecting ourselves and our heritage.
When I first learned about Junot Diaz's children's book I was estatic!  Even though I wasn't born on an island (I was born in the US), my mother was born in Jamaica and so was my husband and his family.  Therefore, we take pride in celebrating our Jamaican culture.
In the book Islandborn, a little girl named Lola longs to remember the island where she was born for her school homework assignment. Thankfully, with the help of family and friends Lola's imagination takes her on a journey back to the island.  As she talks to different people, Lola uses her sketchbook to write down simple phrases to help her remember.  Finally in the end, Lola goes home and draws pictures of everything she wrote down and creates a gorgeous book for her class assignment.
The book never explicitly states which island Lola is from, but I assume it's the Dominican Republic where Junot Diaz emigrated from based on a magnet placed on the refrigerator in one of the illustrations.  There is also mention of a "monster" that fell upon the island for thirty years which is likely a metaphor for Dominican dictator Rafael Trujillo.
Although I think the text is quite wordy for a picture book aimed at readers ages 5-8, I liked this book for several different reasons:
The thing that stood out the most to me is there are no White characters featured in this book.  You will also see a variety of diverse character names like: Mai, India, Camila, Matteo, Nu, Leticia, Dalia, etc.
Each page is frame worthy – the illustrations are bursting with bright, beautiful colors
The overall messages of understanding and appreciating where you came from and your family history rings loud and clear
It challenges children to use their imagination
By Lola understanding her past, it will no doubt give her future wisdom-filled direction
After reading Islandborn, the kids completed a Jamaican word search puzzle, colored a family tree picture and we made Jamaican flags using construction paper.  A fun way to reflect on the story, our family history and explore the island of Jamaica.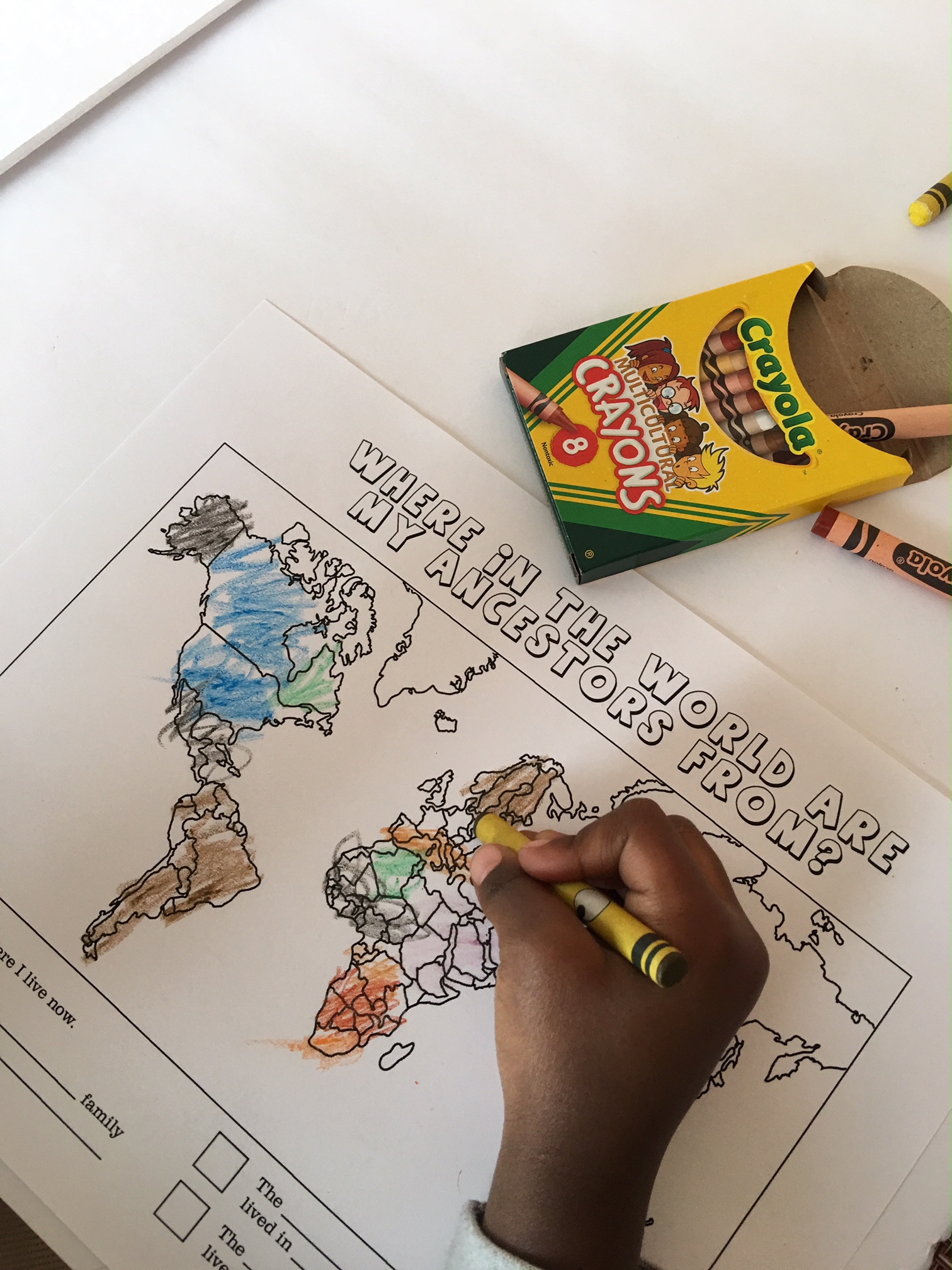 Reading this book may help remind little readers of who they are, what motivates them, and what their purpose is. It reminded me of that little kid I was—the one who dreamed big, feared little, and enjoyed the simple things in life. Islandborn reminds me of what really matters: family, building great friendships and relationships, and taking pride in your heritage and culture.
Your turn: How do you teach your kids to keep their culture alive and take pride in where they came from?  Feel free to share in the comments.
AUTHOR
Junot Díaz was born in the Dominican Republic and raised in New Jersey. He is the author of the critically acclaimed Drown; The Brief Wondrous Life of Oscar Wao, which won the 2008 Pulitzer Prize and the National Book Critics Circle Award; and This Is How You Lose Her, a New York Times bestseller and National Book Award finalist. A graduate of Rutgers University, Díaz is currently the fiction editor at Boston Review and the Rudge and Nancy Allen Professor of Writing at the Massachusetts Institute of Technology.
ILLUSTRATOR
Leo Espinosa is an award-winning illustrator and designer from Bogotá, Colombia, whose work has been featured in The New Yorker, Wired, Esquire, The New York Times, The Atlantic, and more. Leo's illustrations have been recognized by American Illustration, Communication Arts, Pictoplasma, 3×3, and the Society of Illustrators. Leo lives with his family in Salt Lake City, Utah.