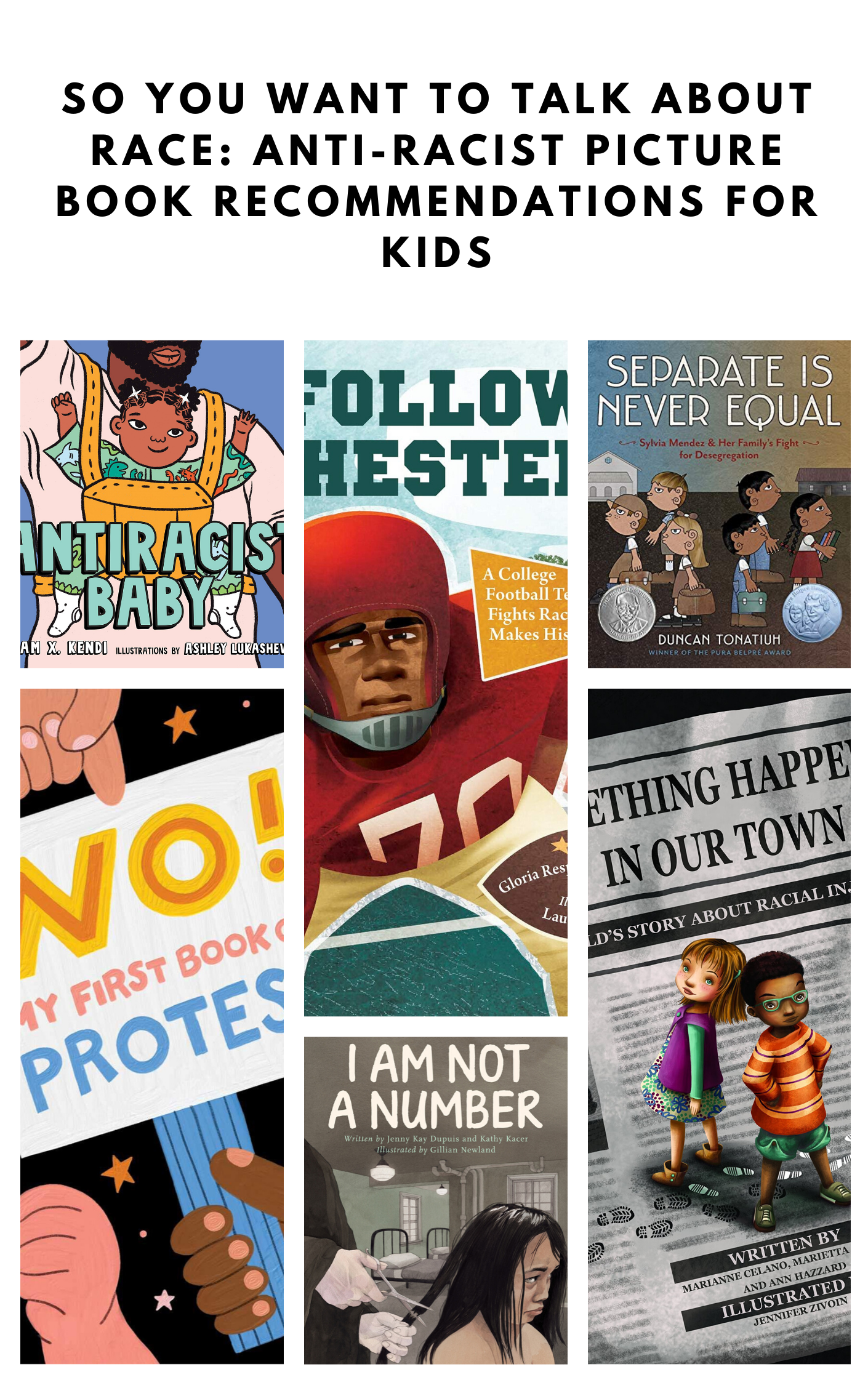 Have you started having conversations about race and racism with your children yet?  It's a topic I have touched upon (in the most simplistic way) with my children on several occasions.  As they get older, these topics will become more important to talk about on a more regular basis.
If you're thinking: "Why do I need to to talk to my children about race?" or "My kids are too young to start having those types of conversations?" or "Will talking about race promote racism or bigotry?" or "Isn't that the teacher's job?"  Think again.
I understand that talking about race can sometimes feel overwhelming for some people, but it's important work if we want to truly get to a place where all people are treated as equals. I believe it is crucial that we talk to our kids openly and honestly about race as soon as they are old enough to understand that people come in all different colors, shapes and sizes.
I think it's important to give children the words and language to understand both the superficial outer differences between people, as well as the very real, lived differences that exist under the surface. As parents, caregivers and educators, we need to teach them to respect and value those differences as well as the many similarities that all people share.
The books I've listed here provide you with a sort of simple blueprint for educating your children or students about race and being unique. It helps them become more compassionate toward people and allows them to help push the lever toward true equality. In essence, these books helps kids to see beyond the superficial outward differences and look deeper for common interests, similar likes and dislikes, values, beliefs, and attitudes. We all have a story to tell.
A Kids Book About Racism by Jelani Memory Ages 5 – 9 and up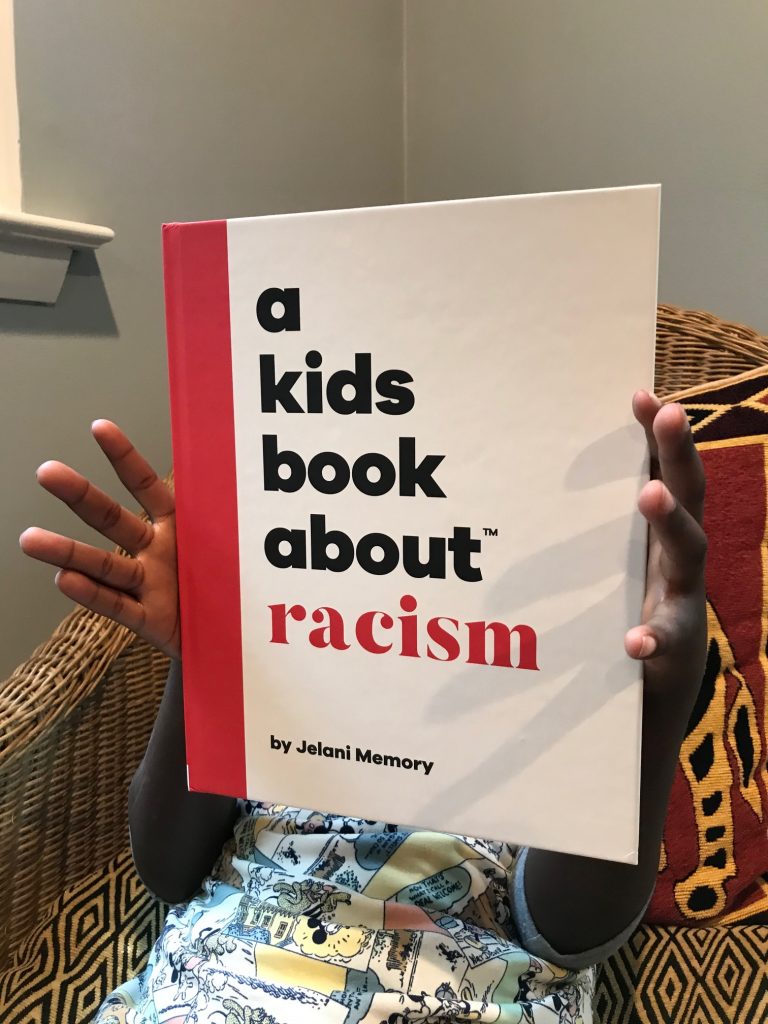 The book about racism really hit home for me because racial prejudice and structural racism is still very present in today's society. This book made it very easy for me to explain to my children what racism is and they understood it.
A Kids Book About Racism is an excellent resource to use to help parents and educators navigate their discussions around race and racism with children.
Something Happened in Our Town: A Child's Story About Racial Injustice by Marianne Celano PhD , Marietta Collins PhD , et al. Ages 4 – 8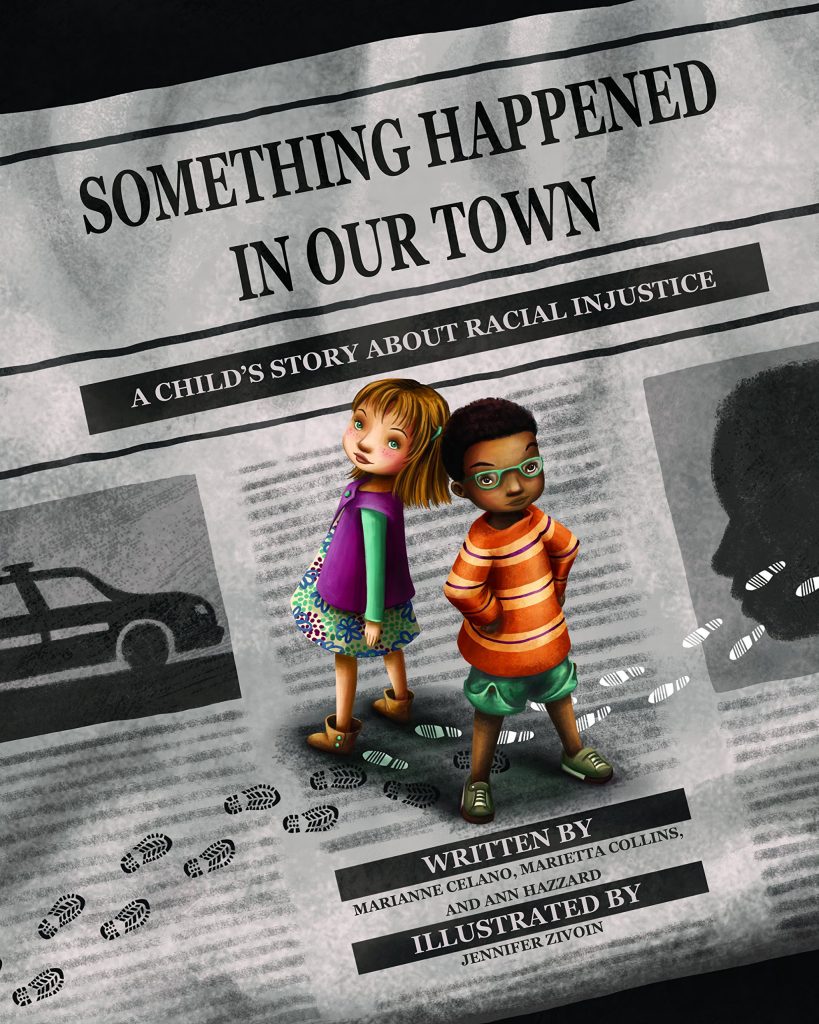 Something Happened in Our Town follows two families — one White, one Black — as they discuss a police shooting of a Black man in their community. The story aims to answer children's questions about such traumatic events, and to help children identify and counter racial injustice in their own lives.
Includes an extensive Note to Parents and Caregivers with guidelines for discussing race and racism with children, child-friendly definitions, and sample dialogues.
No! My First Book of Protest by Julie Merberg, Molly Egan Ages Birth – 3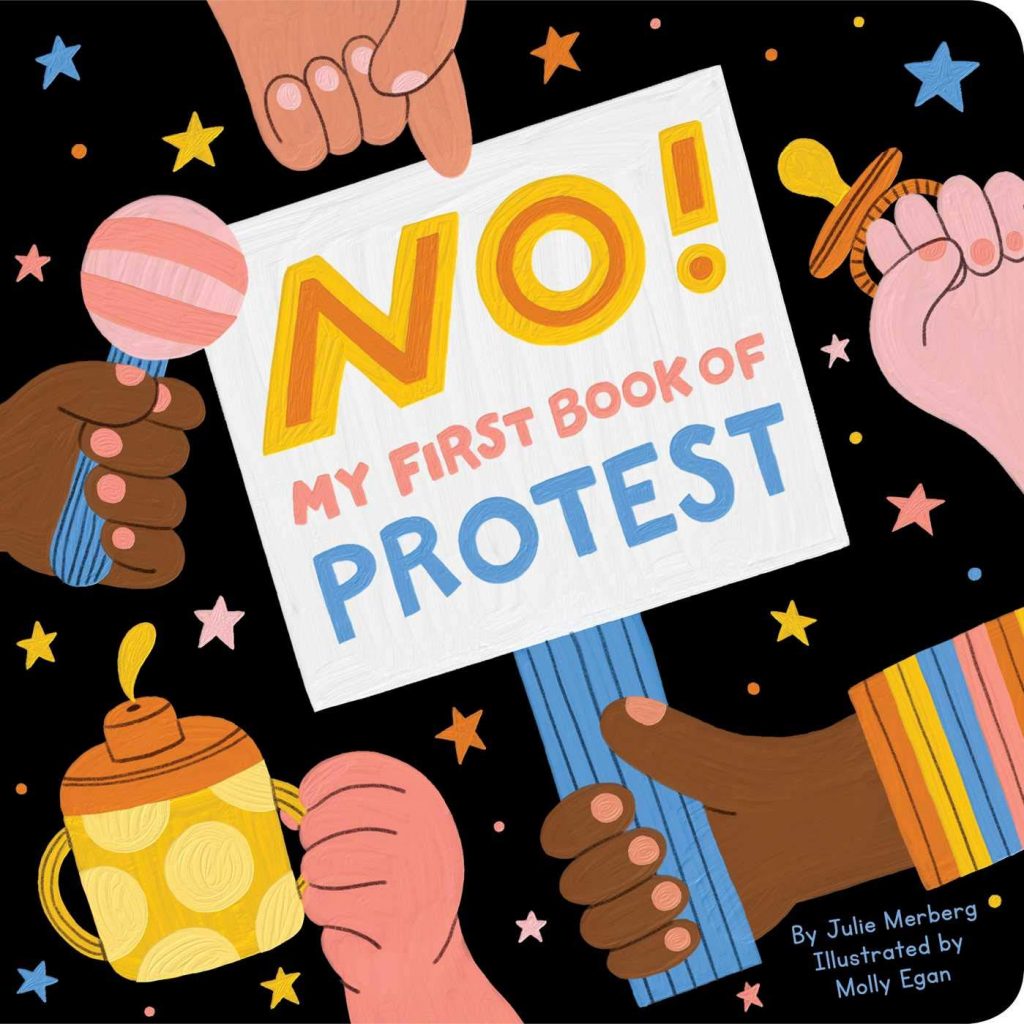 Little ones who love to say "No!" can chime in while they learn about iconic activists from Frederick Douglass and Alice Paul to Martin Luther King Jr. and Malala.
Antiracist Baby by Ibram X. Kendi, Ashley Lukashevsky Ages Birth – 3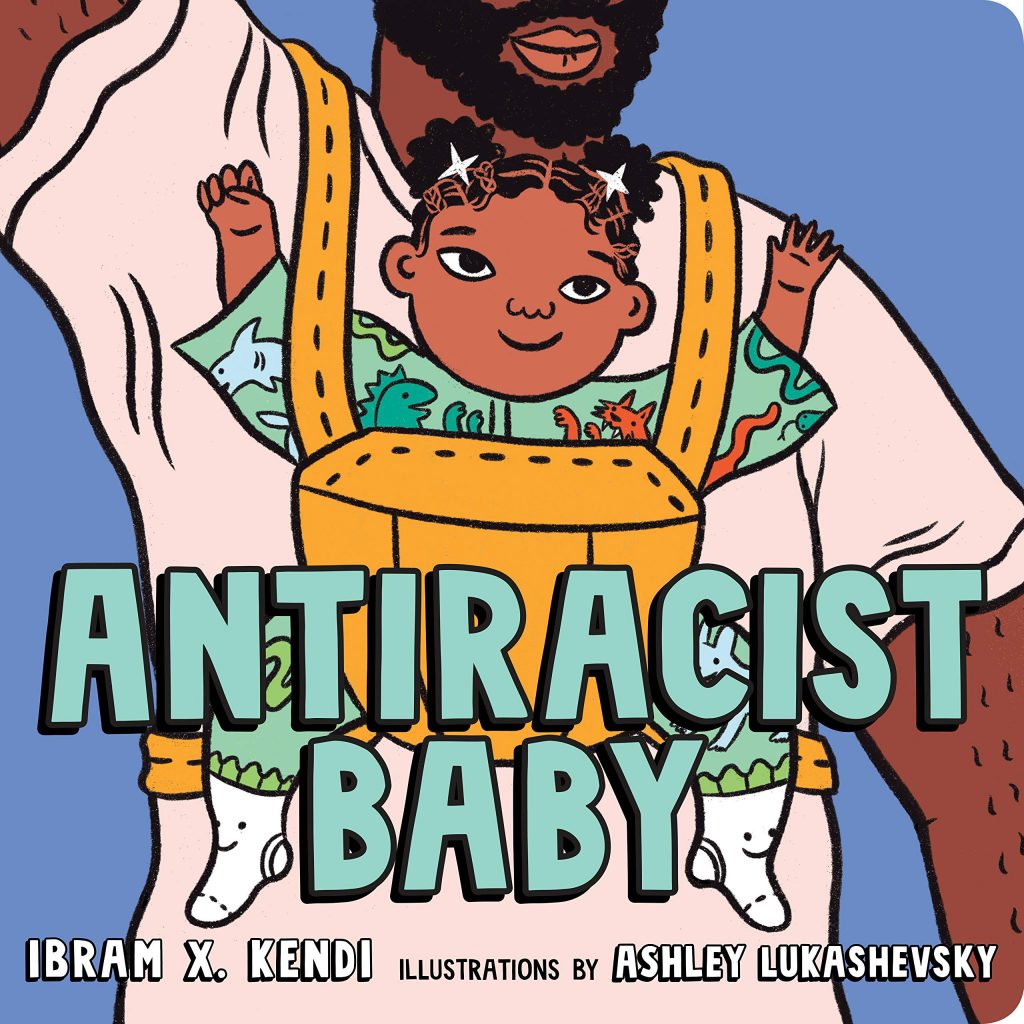 Take your first steps with Antiracist Baby! Or rather, follow Antiracist Baby's nine easy steps for building a more equitable world.  With bold art and thoughtful yet playful text, Antiracist Baby introduces the youngest readers and the grown-ups in their lives to the concept and power of antiracism. Providing the language necessary to begin critical conversations at the earliest age, Antiracist Baby is the perfect gift for readers of all ages dedicated to forming a just society.
The Undefeated by Kwame Alexander, Kadir Nelson Ages 6 – 9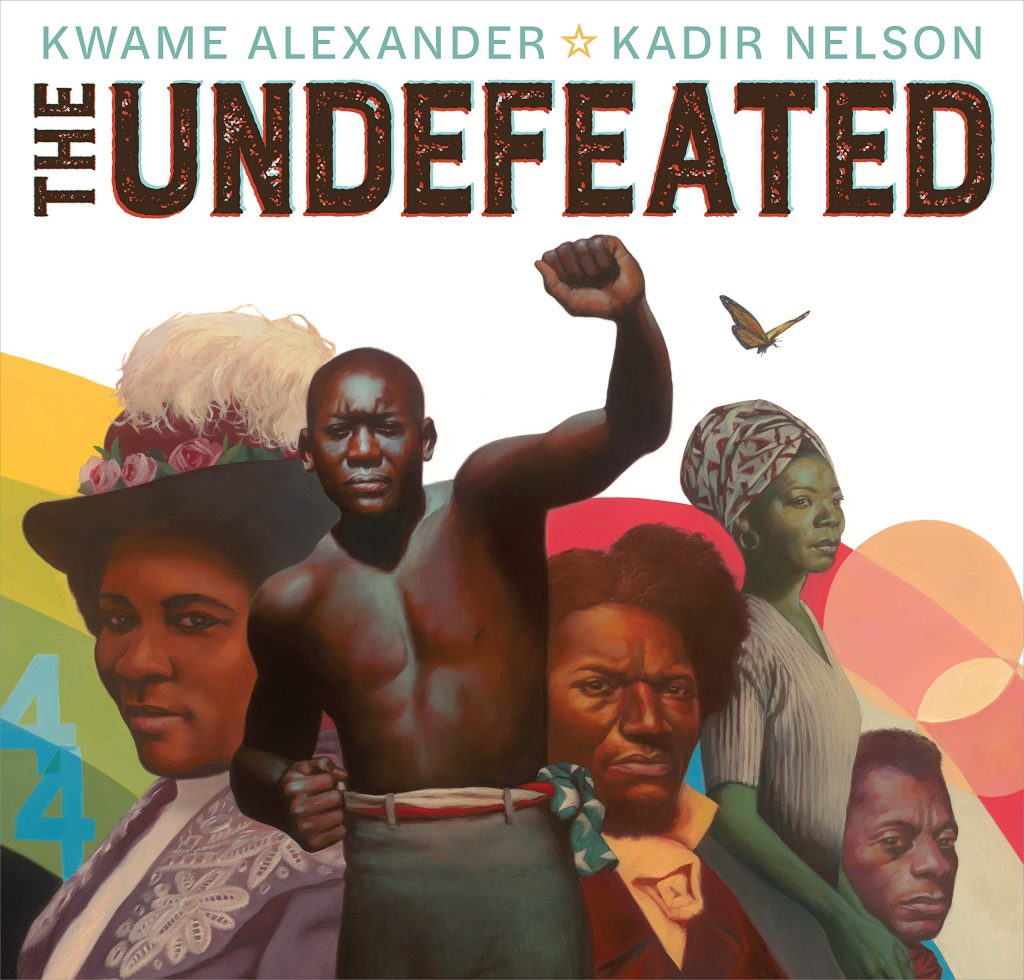 This book is a love letter to America. To Black America. It's dedicated to everyday working people, artists, athletes, and activists. In the afterword, Kwame explains he wrote this poem in 2008, the same year his second daughter was born and Barack Obama became the first African American president of the U.S.
The author states he wrote this poem to remind himself and all Black Americans to never give up and keep on rising. The words in this book pierced me to my soul and made me shed tears of joy. It made me reflect on the harsh history my ancestors before me must have endured, but also made me proud to see how far we've come. This is exactly the type of book we need in the world right now.
And yes, there is still so much work to be done in America and all over the world with regards to race and racism.  However, this book is a great reminder for me to keep on pushing against all odds. After reading this you will likely declare, "I Am Undefeated", just like I did.
Althea Gibson: The Story of Tennis' Fleet-Of-Foot Girl by Megan Reid, Laura Freeman Ages 4 – 8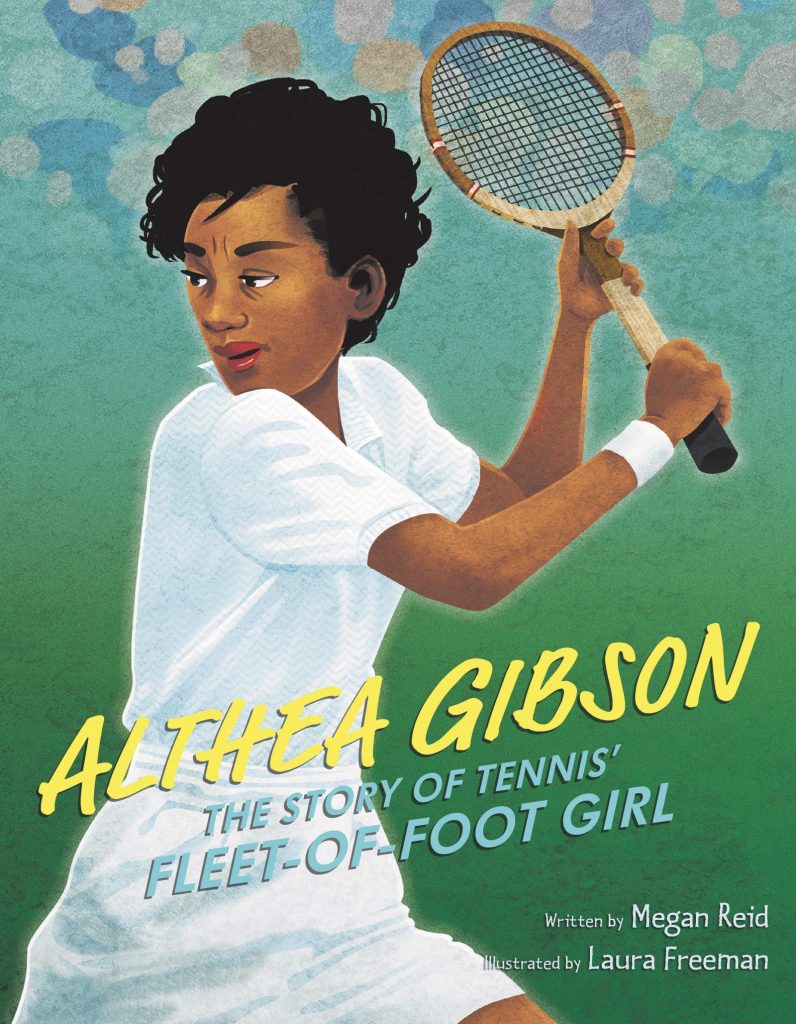 Born on August 25, 1927, Althea Gibson was born in Silver, South Carolina to sharecropping farmers. Three years after her birth, she and her family moved to Harlem in New York City.
Althea learned she loved to play tennis. It didn't take long for her to become the quickest, tallest, most fearless player in Harlem. However, due to segregation, Black people weren't allowed to compete against white people in sports.
Despite it all, Althea remains determined and eventually goes on to become the first Black person (man or woman) in America to win a trophy at Wimbledon.
Beautiful Shades of Brown: The Art of Laura Wheeler Waring by Nancy Churnin, Felicia Marshall Ages 6 – 11

Maybe you didn't see brown in a rainbow, but brown WAS a rainbow, with orange and blue, red and green tucked inside, playing hide and seek.
I love that quote from this book Beautiful Shades of Brown: The Art of Laura Wheeler Waring, a gorgeous picture book biography about Laura's life.
Growing up in 1887 during the 19th century in Hartford, Connecticut, Laura Wheeler Waring didn't see any artists that looked like her. She didn't see any paintings of people who looked like her either, so she worked hard to change that.
Today, you can find Laura's portraits hanging in Washington DC's National Portrait Gallery, where children of all races can admire the beautiful shades of brown she captured.
What's the Difference?  Being Different is Amazing by Doyin Richards Ages 3 – 5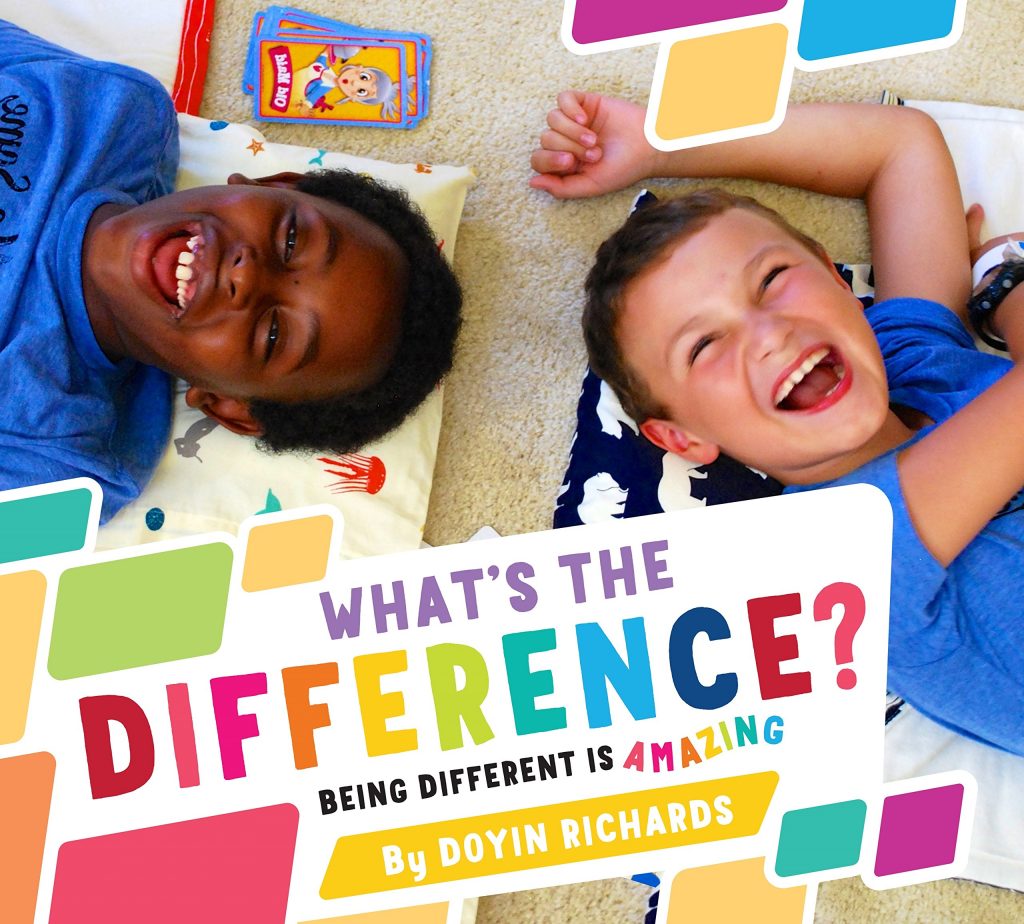 Doyin Richards tackles a timely and universal subject―diversity and acceptance―and distills it for the youngest readers. Because what matters most is not our differences, but what we do together as friends, as families, as colleagues, as citizens.
Ruby Head High by Irene Cohen-Janca Ages 6 – 8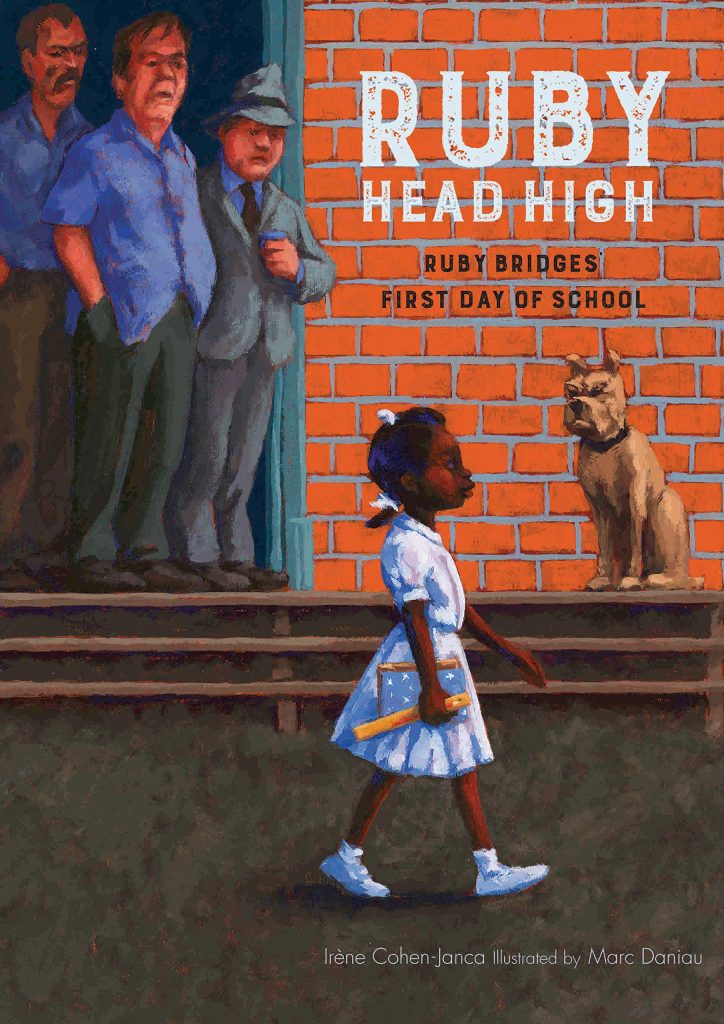 Inspired by an iconic Norman Rockwell painting and translated from an original French text, this is a story about the day a little girl held her head high and changed the world.
Let the Children March by Monica Clark-Robinson, Frank Morrison Ages 6 – 9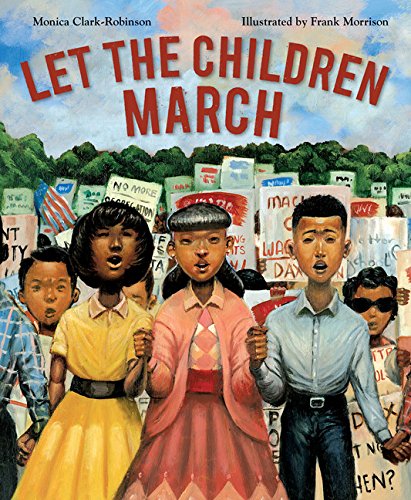 This book tells the story of the Birmingham Children's Crusade that took place in 1963 in Alabama. As many as 3,000 children and teens were arrested and put in jail before the event was over, but their marching made a difference. On May 10, 1963 desegregation ended all because the children marched and led the way.
Facing fear and hate, the courage and resilience of the children who marched in the streets of Birmingham changed the world in monumental ways.
We March by Shane Evans, illustrated by Shane W. Evans Ages 4 – 8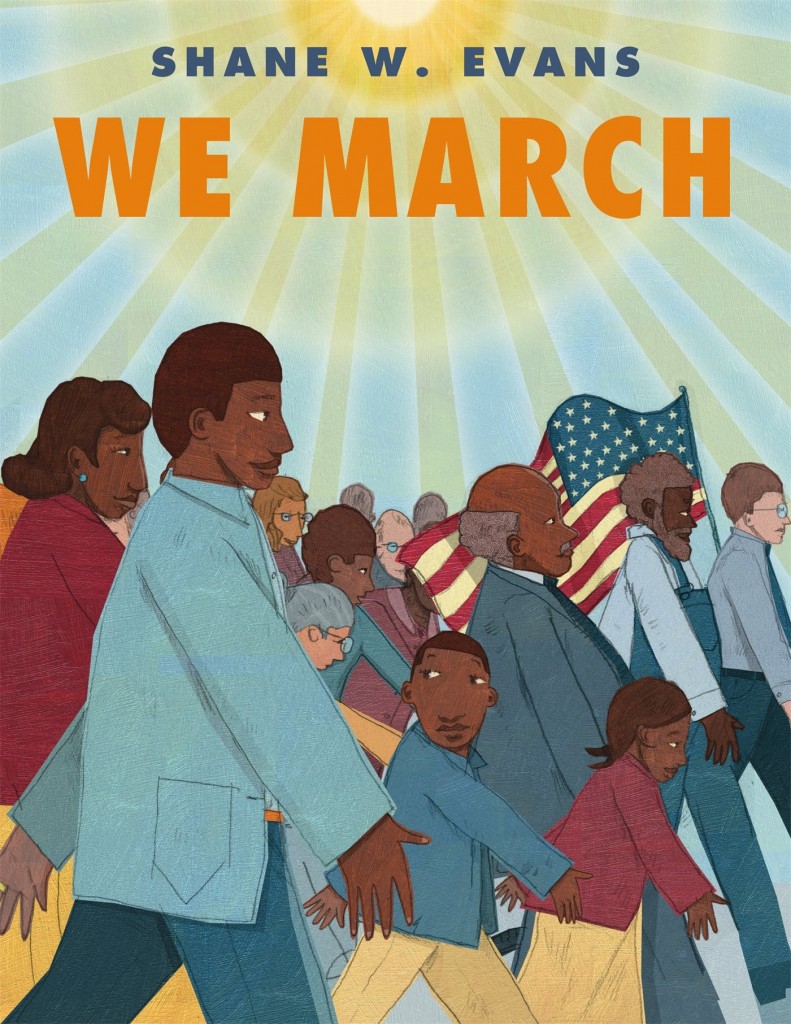 On August 28, 1963, a remarkable event took place–more than 250,000 people gathered in our nation's capital to participate in the March on Washington for Jobs and Freedom. The march began at the Washington Monument and ended with a rally at the Lincoln Memorial, where Martin Luther King Jr. delivered his historic "I Have a Dream" speech, advocating racial harmony.
Gordon Parks: How the Photographer Captured Black and White America by Carole Boston Weatherford, Jamey Christoph Ages 5 – 9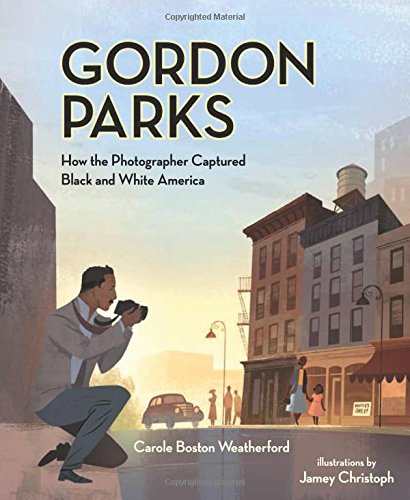 Gordon Parks is most famous for being the first black director in Hollywood. But before he made movies and wrote books, he was a poor African American looking for work. When he bought a camera, his life changed forever. He taught himself how to take pictures and before long, people noticed.
A is for Activist by Innosanto Nagara Ages 3 – 7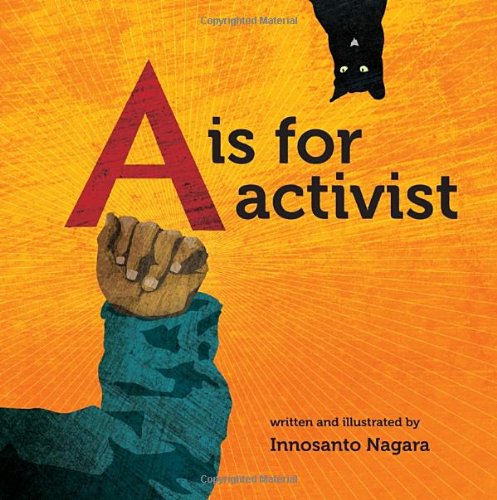 This engaging book carries huge messages as it inspires hope for the future, and calls children and parents to action.
Woke Baby by Mahogany L. Browne, Theodore Taylor Ages Birth – 3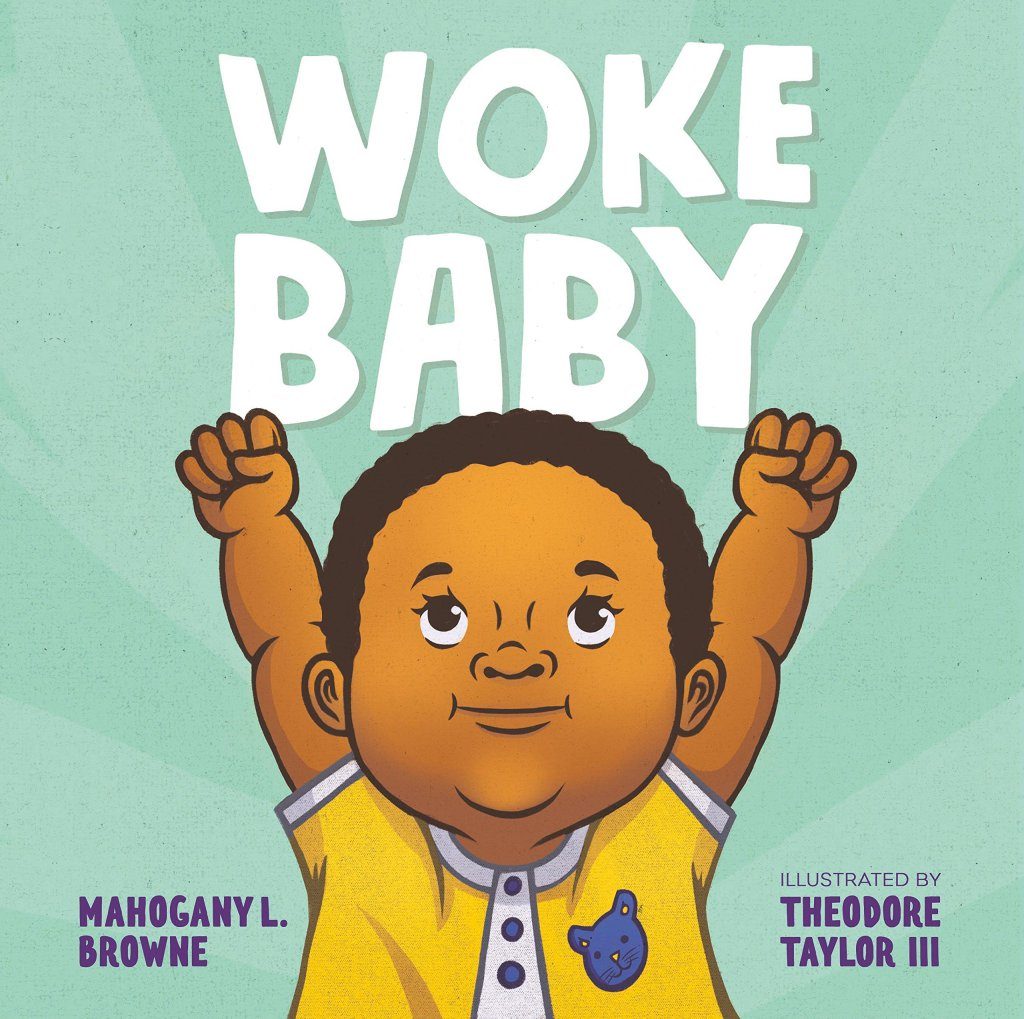 This lyrical and empowering book is both a celebration of what it means to be a baby and what it means to be woke. With bright playful art, Woke Baby is an anthem of hope in a world where the only limit to a skyscrapper is more blue.
The Beatitudes: From Slavery to Civil Rights by Carole Boston Weatherford, Tim Ladwig Ages 8 – 12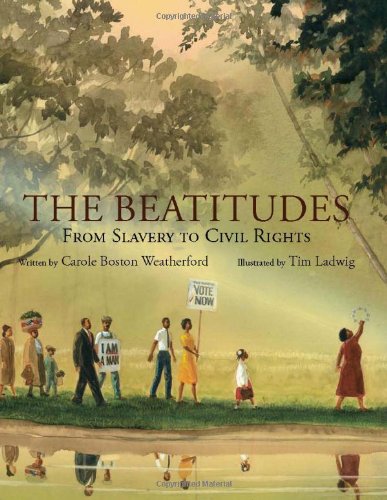 In this book the Beatitudes — from Jesus' famous Sermon on the Mount — form the backdrop for Carole Boston Weatherford's powerful free-verse poem that traces the African American journey from slavery to civil rights.
The Name Jar by Yangsook Choi Ages 4 – 8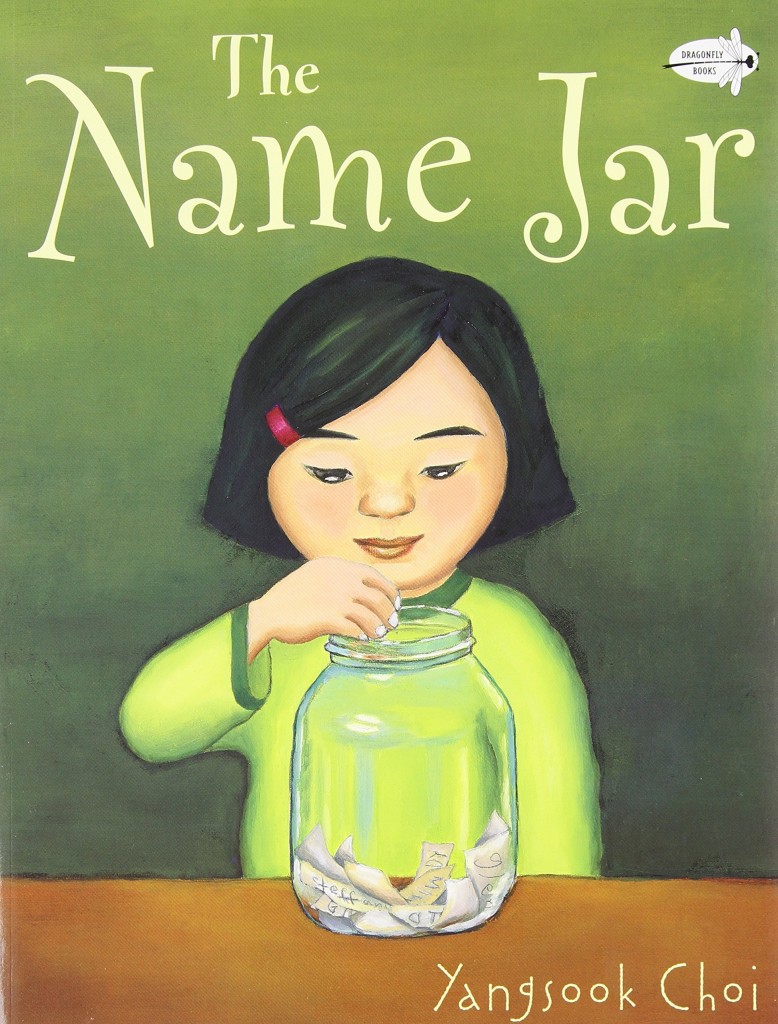 Unhei (pronounced Yoon-Hey) is leaving all that she knows in Korea to move to the United States.  Before she leaves, her grandmother gives her a red satin pouch with her name engraved on a stamp written in Korean.  When Unhei comes to the United States she is very anxious about starting school.  Her first interaction with the other children on the bus isn't a good one as none of them can pronounce her name.  They start making fun of her name which makes Unhei feel terrible.
I Am Not a Number by Ages 9 – 12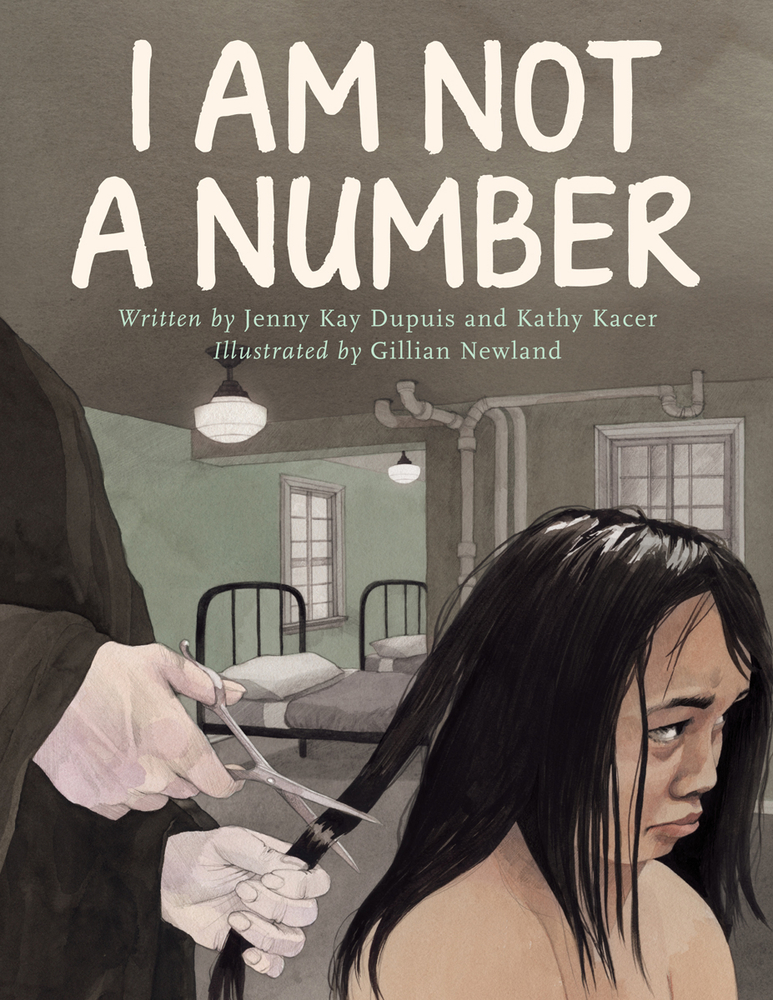 When Irene is removed from her First Nations family to live in a residential school, she is confused, frightened and terribly homesick. She tries to remember who she is and where she came from despite being told to do otherwise. When she goes home for summer holidays, her parents decide never to send her away again, but where will she hide and what will happen when her parents disobey the law?
The Teachers March!: How Selma's Teachers Changed History by Sandra Neil Wallace , Rich Wallace, et al. Ages 7 – 10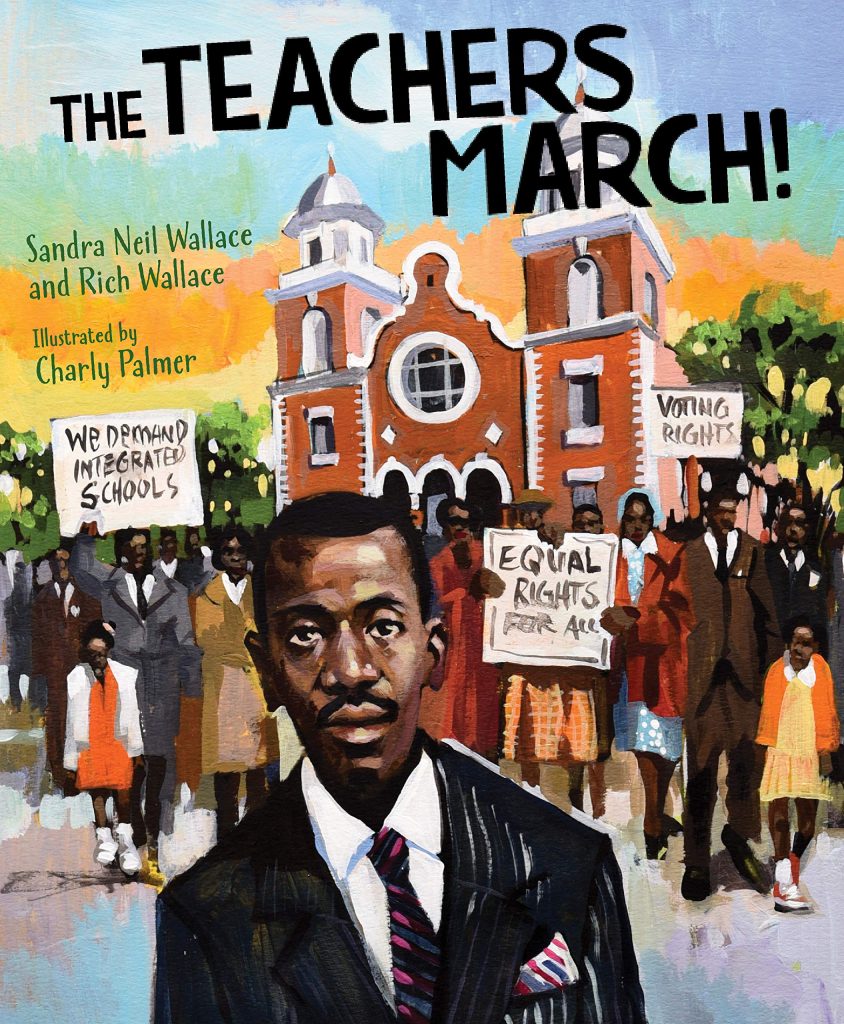 Reverend F.D. Reese was a leader of the Voting Rights Movement in Selma, Alabama. As a teacher and principal, he recognized that his colleagues were viewed with great respect in the city. Could he convince them to risk their jobs–and perhaps their lives–by organizing a teachers-only march to the county courthouse to demand their right to vote? On January 22, 1965, the black teachers left their classrooms and did just that, with Reverend Reese leading the way.
I Am Every Good Thing by Derrick Barnes, Gordon C. James Ages 3 – 7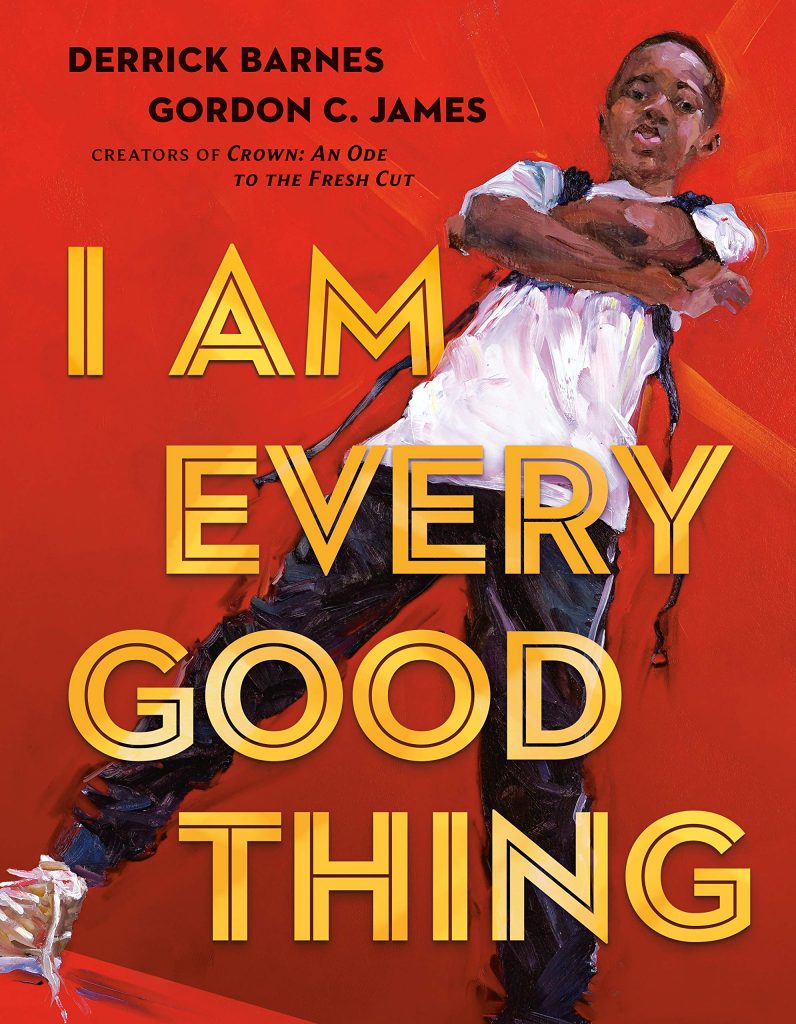 The confident Black narrator of this book is proud of everything that makes him who he is. He's got big plans, and no doubt he'll see them through–as he's creative, adventurous, smart, funny, and a good friend. Sometimes he falls, but he always gets back up.
Seeds of Freedom: The Peaceful Integration of Huntsville, Alabama by Hester Bass, E. B. Lewis Ages 5 – 8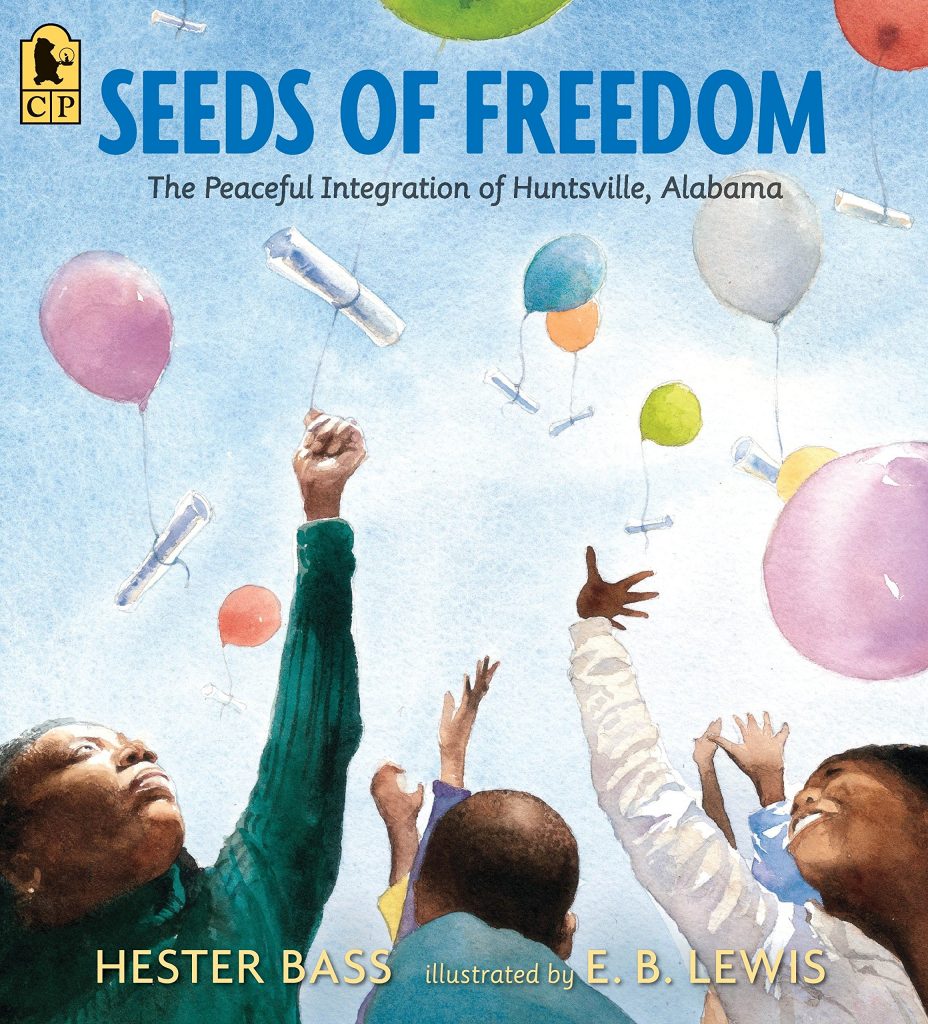 Mention the civil rights era in Alabama and most people recall images of terrible violence. But for the citizens of Huntsville, creativity, courage, and cooperation were the keys to working together to integrate their city and schools in peace. This engaging celebration of a lesser-known chapter in American and African-American history shows how racial discrimination, bullying, and unfairness can be faced successfully with perseverance and ingenuity.
The Bus Ride that Changed History: The Story of Rosa Parks by Pamela Duncan Edwards, Danny Shanahan Ages 4 – 7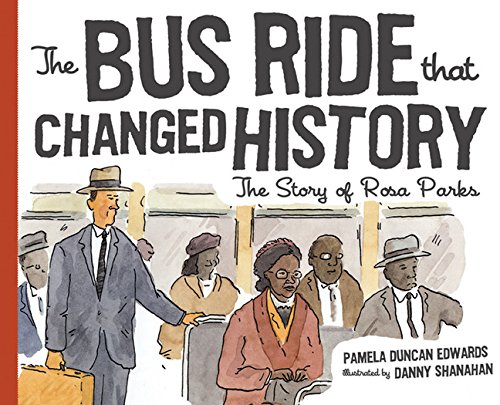 In 1955, a young woman named Rosa Parks took a big step for civil rights when she refused to give up her seat on a bus for a white passenger. The bus driver told her to move. Jim Crow laws told her to move. But Rosa Parks stayed where she was, and a chain of events was set into motion that would eventually change the course of American history.
The Little Book of Activists by Penguin Young Readers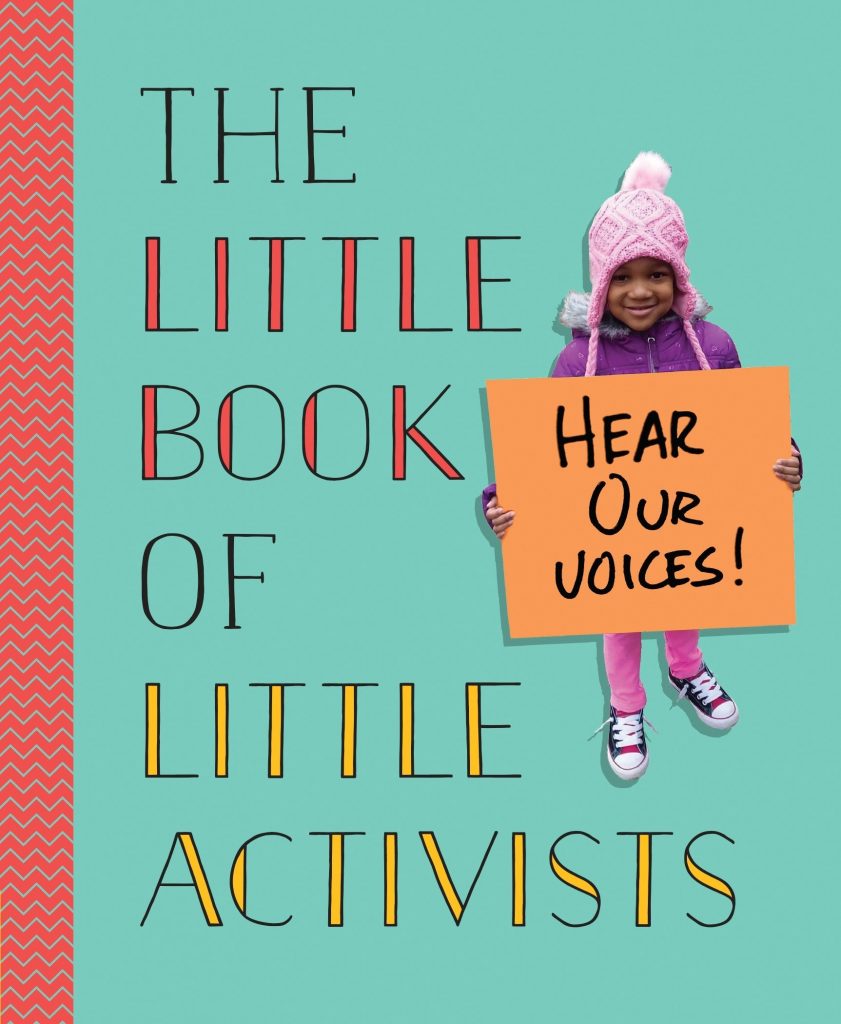 You're never too young to care about your community or to stand up for your beliefs. That's the empowering message of this book, which is all about how real kids exercise their first amendment rights.
Someday Is Now: Clara Luper and the 1958 Oklahoma City Sit-ins by Olugbemisola Rhuday-Perkovich, Jade Johnson Ages 6 – 9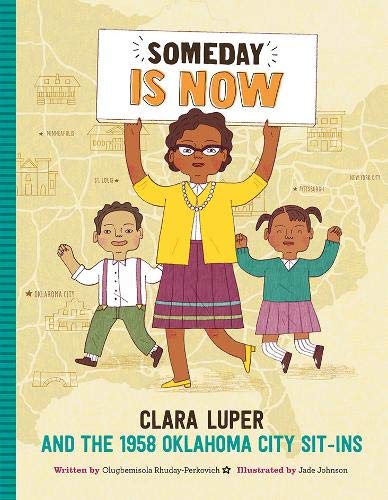 How will you stand against something you know is wrong? One way is to follow the lessons of bravery taught by civil rights pioneers such as Clara Luper. Get to know her and her story.
With courage and conviction, Clara led young people to "do what had to be done." Perfect for early elementary age kids in encouraging them to do what is right and stand up for what is right, even at great cost, this is a powerful story about the power of nonviolent activism.
Baseball Saved Us by Ken Mochizuki, Dom Lee Ages 4 -8


Inspired by actual events, this moving story of hope and courage in a Japanese American internment camp during World War II reveals a long-hidden and ugly part of the American past.
Sit-In: How Four Friends Stood Up by Sitting Down Andrea Davis Pinkney, Brian Pinkney Ages 6 and up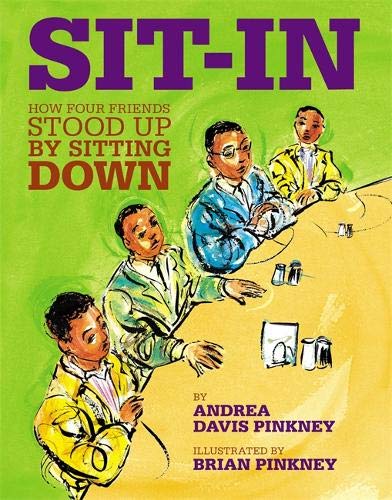 This picture book is a celebration of the 50th anniversary of the momentous Woolworth's lunch counter sit-in, when four college students staged a peaceful protest that became a defining moment in the struggle for racial equality and the growing civil rights movement.
Lovely by Jess Hong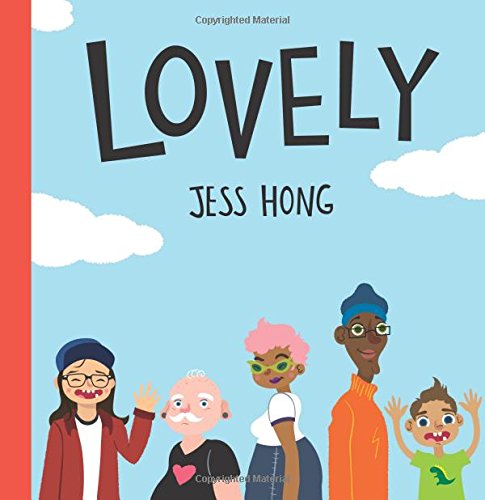 I think this picture book does a good job embracing diversity and inclusion across race, ethnicity, capability and sexual preference for younger readers. It starts off by asking the question: What is Lovely? The simple one sentence per page or one word per page answers the question by letting little readers know that lovely is different and comes in many forms. All people are lovely in their own way.
Sulwe by Lupita Nyong'o, Vashti Harrison Ages 4 – 8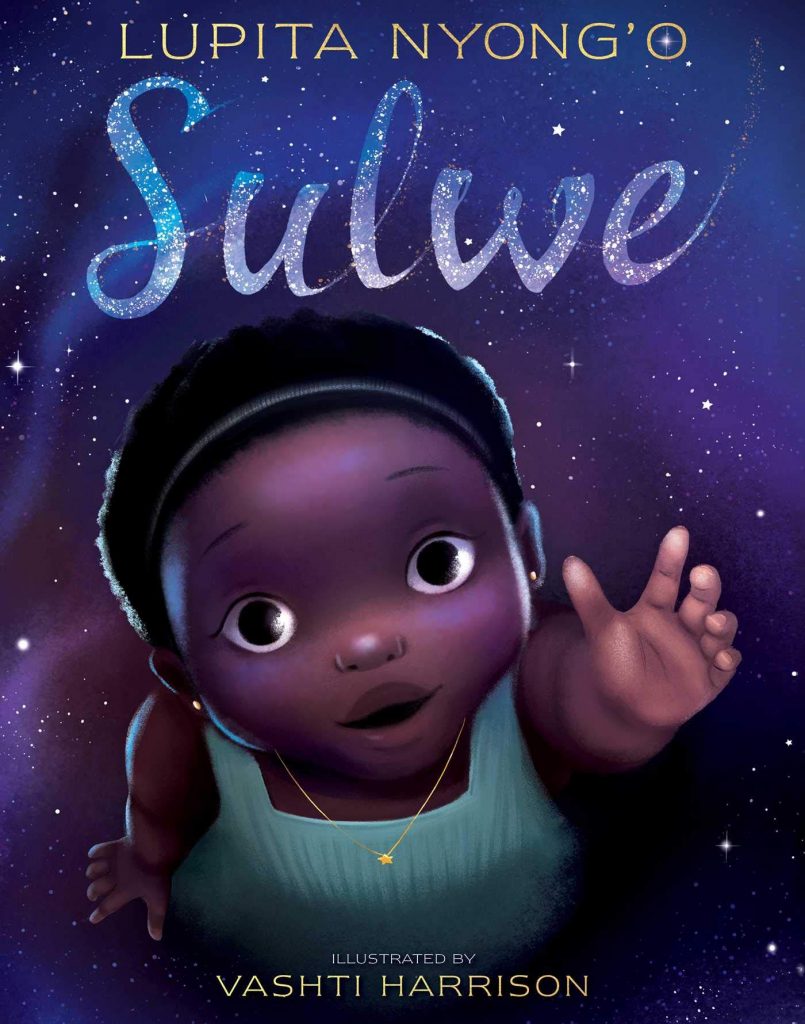 Having lighter skin has long been a status symbol and is still seen as "superior" by many people around the world. However, thanks to the introduction of affirming songs like Beyonce's "Brown Skin Girl" and books like Sulwe; Black girls and women everywhere are unapologetically adoring themselves for who they are inside and out.
Sulwe, which means "star" in the Kenyan language Luo, introduces readers to a young girl named Sulwe who is the darkest person in her family. Sulwe wished she had light skin like her sister Mich who is the color of high noon. In an effort to try and lighten her skin, Sulwe uses a big eraser to try and rub off layers of her skin and she only eats the lightest, brightest foods like: bananas, white bread, and crackers. As a last effort, Sulwe decides to turn to God and pray for a miracle. She prays to wake up and have light skin and lots of friends just like her sister. When she wakes up the next morning and sees her prayer wasn't answered she breaks down and tells her mother everything.
The Grand Mosque of Paris: A Story of How Muslims Rescued Jews During the Holocaust by Karen Gray Ruelle, illustrated by Deborah Durland DeSaix Ages 10 and up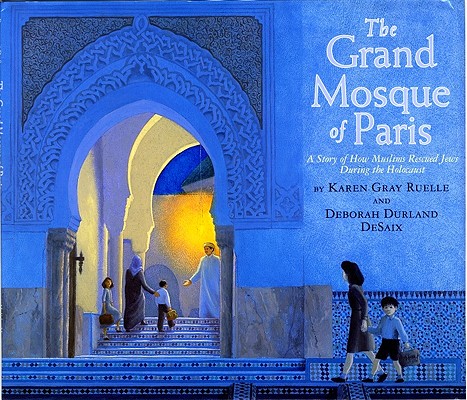 This book details how Jewish people where sheltered in the Grand Mosque of Paris and given aid with safe passage when the city was occupied by Nazis.
Why Am I Me? by Paige Britt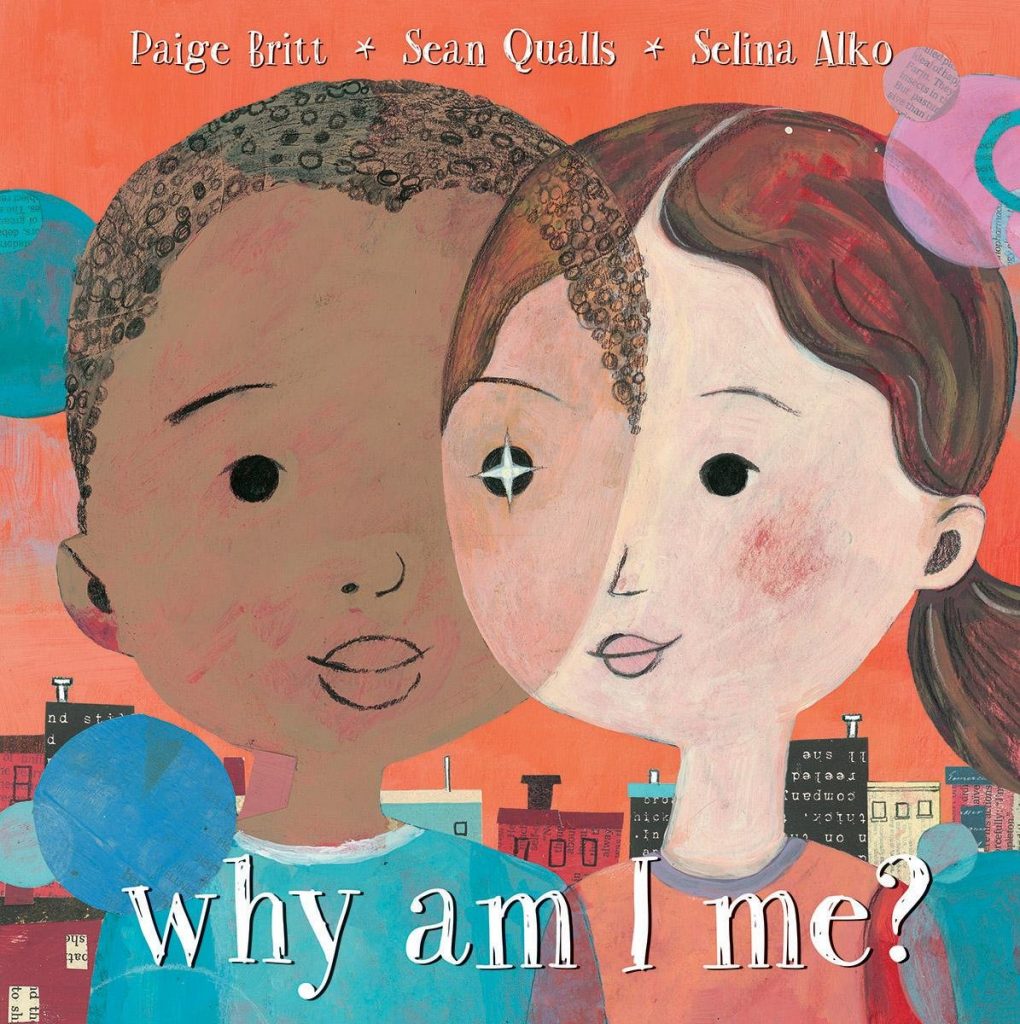 Have you ever wondered why you are you? Or who you would be if you were someone else? Someone taller, faster, smaller, smarter? Someone lighter, older, darker, bolder?
Presented as a poetic exchange between two characters–who don't realize they are thinking and asking the very same questions–this beautiful celebration of our humanity and diversity invites readers of all ages to imagine a world where there is no you or me, only we.
All Because You Matter by Tami Charles, Bryan Collier Ages 4 – 8


A lyrical, heart-lifting love letter to Black and Brown children everywhere: reminding them how much they matter, that they have always mattered, and they always will.
An ABC of Equality by Chana Ginelle Ewing, Paulina Morgan Ages Birth – 5 and up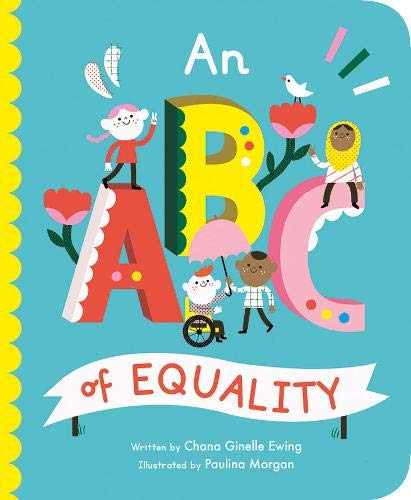 This an ABC book I can get behind! It teaches readers about topics like social justice, equality, inclusion, consent, race, and privilege.
A is for Ability
B is for Belief
C is for Class
L is for LGBTQIA
P is for Privilege
T is for Transgender
In addition to introducing readers to different vocabulary words, there are also brief definitions that are easy for young readers to understand.
Follow Chester!: A College Football Team Fights Racism and Makes History by Gloria Respress-Churchwell, Laura Freeman Ages 6 – 9 and up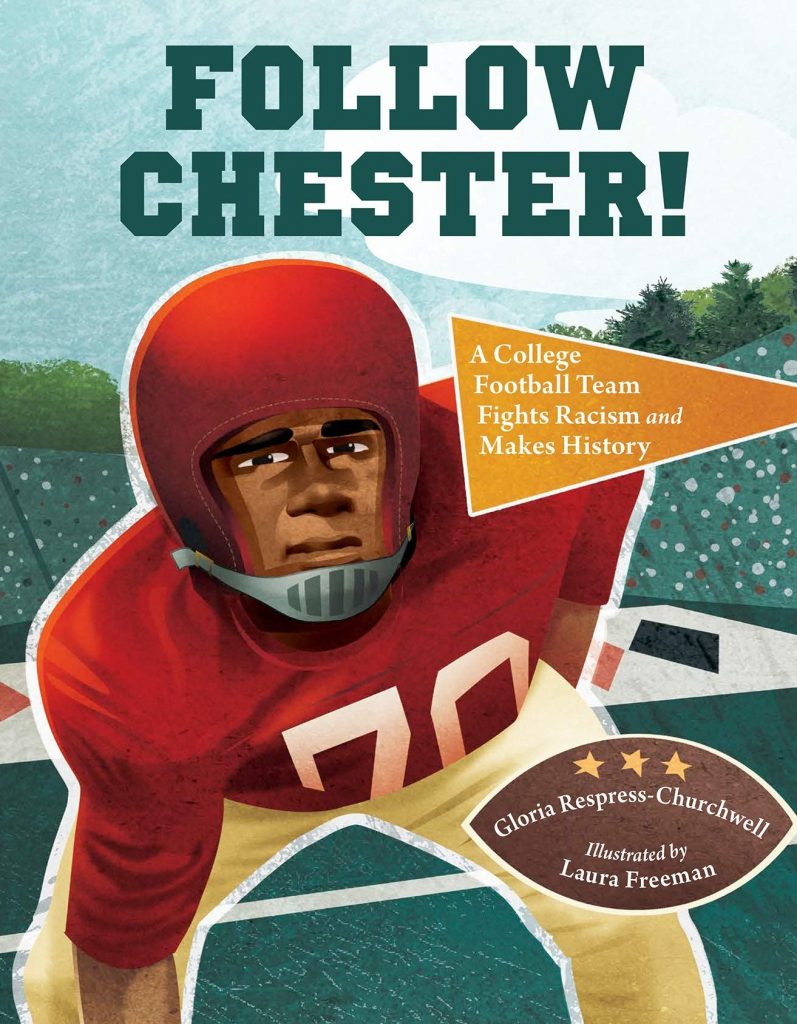 In 1947, no African American player can play at a southern school; in return, the opposing team benches a player of "equal talent." This historical fiction picture book frames a turbulent time in the civil rights era with the clever use of a football play to show race relations and teamwork. Inspired by a true story, capturing a historic defense against the Jim Crow laws of the South.
Brave Ballerina: The Story of Janet Collins by Michelle Meadows, Ebony Glenn Ages 4 – 8 and up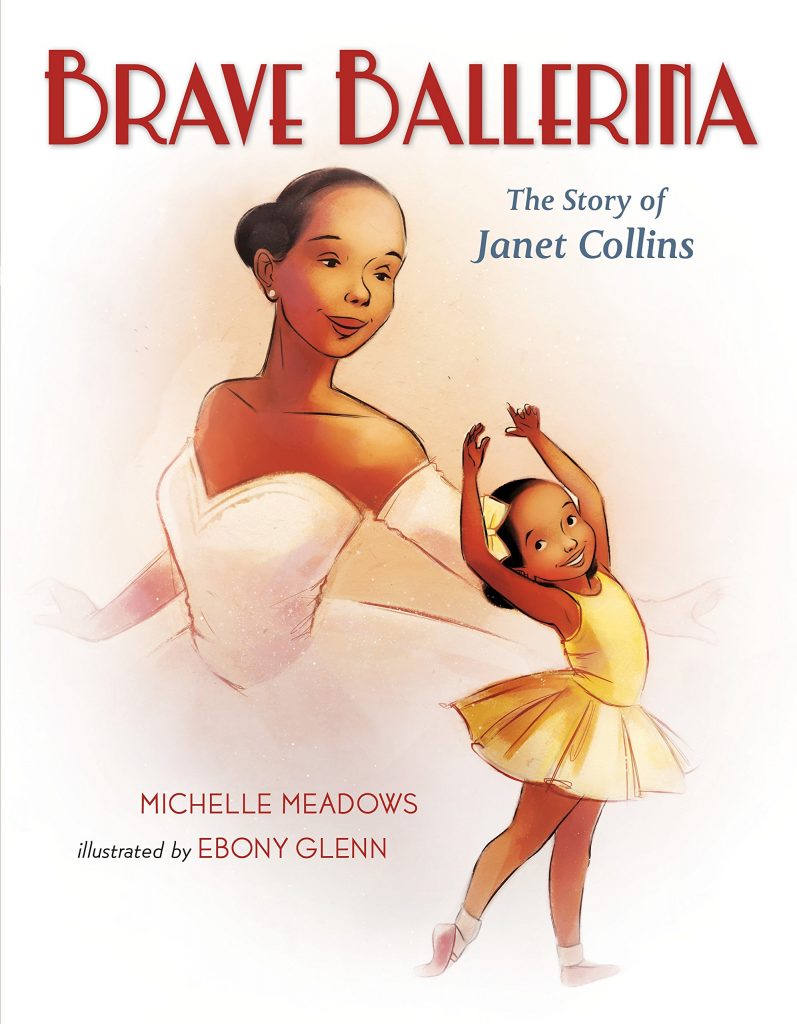 Janet Collins wanted to be a ballerina in the 1930s and 40s, a time when racial segregation was widespread in the United States. Janet pursued dance with a passion, despite being rejected from discriminatory dance schools. When she was accepted into the Ballet Russe de Monte Carlo as a teenager on the condition that she paint her skin white for performances, Janet refused. She continued to go after her dreams, never compromising her values along the way.
The Power of Her Pen: The Story of Groundbreaking Journalist Ethel L. Payne by Lesa Cline-Ransome, John Parra  Ages 4 – 8

Trailblazing journalist Ethel L. Payne was a columnist, lecturer, and writer who combined advocacy with journalism while reporting on the civil rights movement during the 50's and 60's. Known as the "First Lady of the Black Press," Payne also became the first female African American commentator employed by a national network when CBS hired her in 1972. Not only did Payne report about American domestic politics, she also covered several international stories as well.
A Place to Land: Martin Luther King Jr. and the Speech That Inspired a Nation by Barry Wittenstein, Jerry Pinkney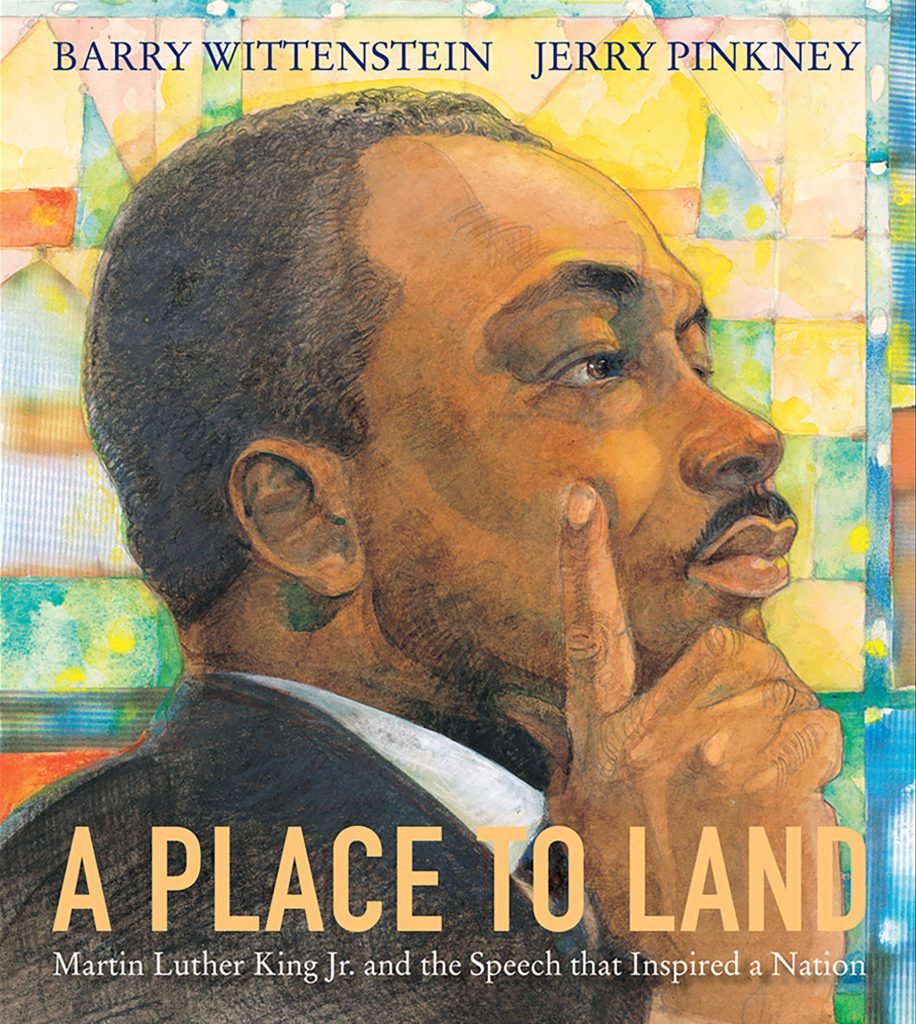 Martin Luther King, Jr. was once asked if the hardest part of preaching was knowing where to begin. No, he said. The hardest part is knowing where to end. "It's terrible to be circling up there without a place to land." Finding this place to land was what Martin Luther King, Jr. struggled with, alongside advisors and fellow speech writers, in the Willard Hotel the night before the March on Washington, where he gave his historic "I Have a Dream" speech. But those famous words were never intended to be heard on that day, not even written down for that day, not even once.
Ron's Big Mission by Rose Blue, Corrine Naden, Don Tate Ages 6 – 8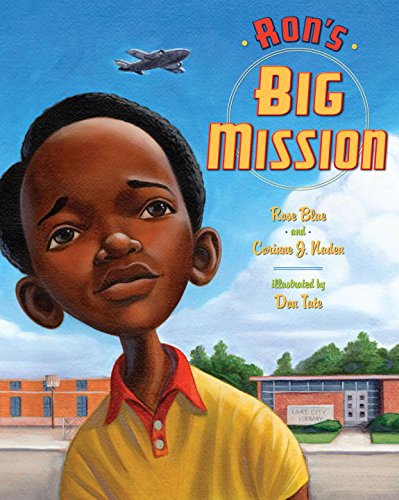 This book is a true story inspirational about a young boy named Ron McNair and how he desegregated his library by being persistent. In the 1950's in South Carolina, having your own library card was forbidden for African-Americans. Ron McNair didn't like that rule so he decided to do something about it. Read this book to find out what Ron did in order to take a stand.
Separate Is Never Equal: Sylvia Mendez and Her Family's Fight for Desegregation by Duncan Tonatiuh Ages 6 – 9 and up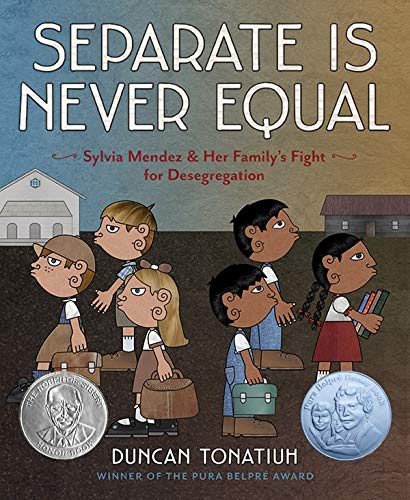 Almost 10 years before Brown vs. Board of Education, Sylvia Mendez and her parents helped end school segregation in California. An American citizen of Mexican and Puerto Rican heritage who spoke and wrote perfect English, Mendez was denied enrollment to a "Whites only" school. Her parents took action by organizing the Hispanic community and filing a lawsuit in federal district court. Their success eventually brought an end to the era of segregated education in California.
All the Colors of the Earth by Sheila Hamanaka Ages 4 – 8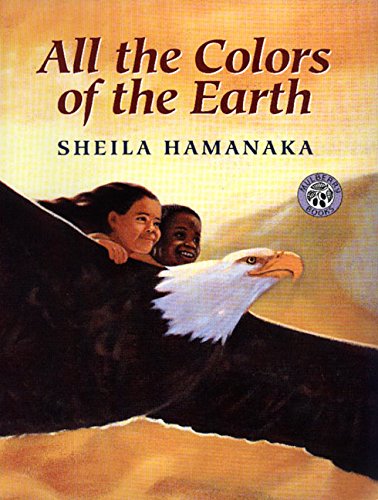 This beautifully illustrated book celebrates the beauty of diversity to the fullest through engaging, rhyming text.  The differences in hair textures and skin color are explored comparing children to different elements of the earth in such a beautiful way…"Children come in all the colors of love."  Readers will see children of different races interacting, playing together and holding hands.  I think this would be a wonderful book to use in multicultural classrooms in schools.
Tan to Tamarind: Poems About the Color Brown by Malathi Michelle Iyengar Ages 4 – 8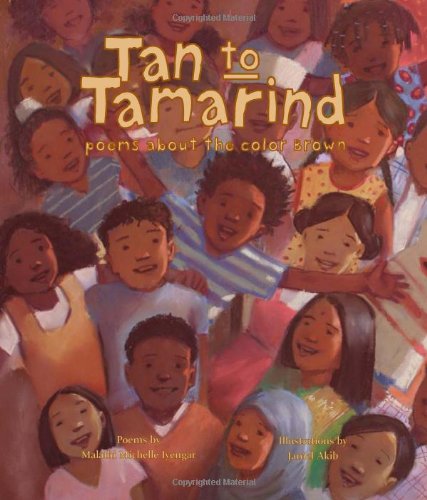 This beautifully illustrated book celebrates the beauty of diversity to the fullest through engaging, rhyming text.  The differences in hair textures and skin color are explored comparing children to different elements of the earth in such a beautiful way…"Children come in all the colors of love."  Readers will see children of different ethnicities interacting, playing together and holding hands.  I think this would be a wonderful book to use in multicultural classrooms in schools.

Skin Again by Bell Hooks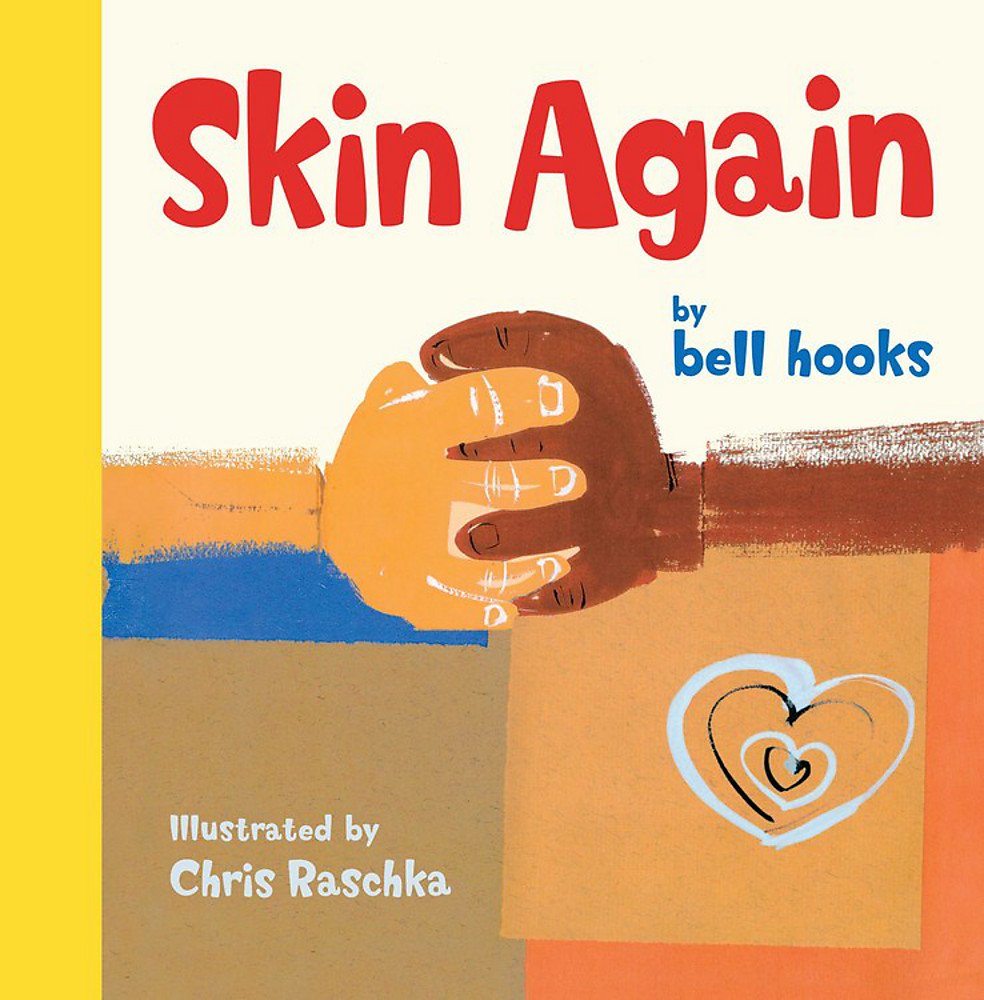 "The skin I'm in is just a covering. It cannot tell my story."
Celebrating all that makes us unique and different, Skin Again offers new ways to talk about race and identity. Race matters, but only so much–what's most important is who we are on the inside. Looking beyond skin, going straight to the heart, we find in each other the treasures stored down deep. Learning to cherish those treasures, to be all we imagine ourselves to be, makes us free.
The Colors of Us by Karen Katz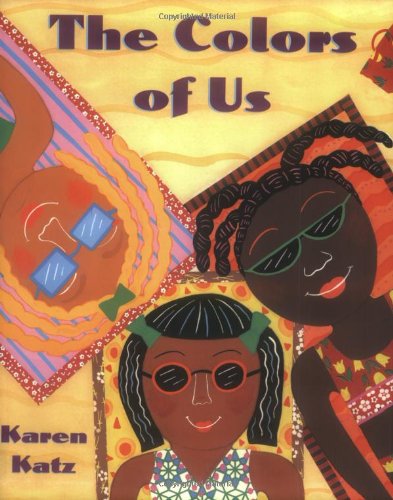 This book introduces readers to a young girl named Lena who wants to paint herself brown, but learns that brown comes in an array of shades. As she navigates the world, she realizes that there are many things in the world that exist as shades of brown.
Black Is a Rainbow Color by Angela Joy, Ekua Holmes Ages 4 – 8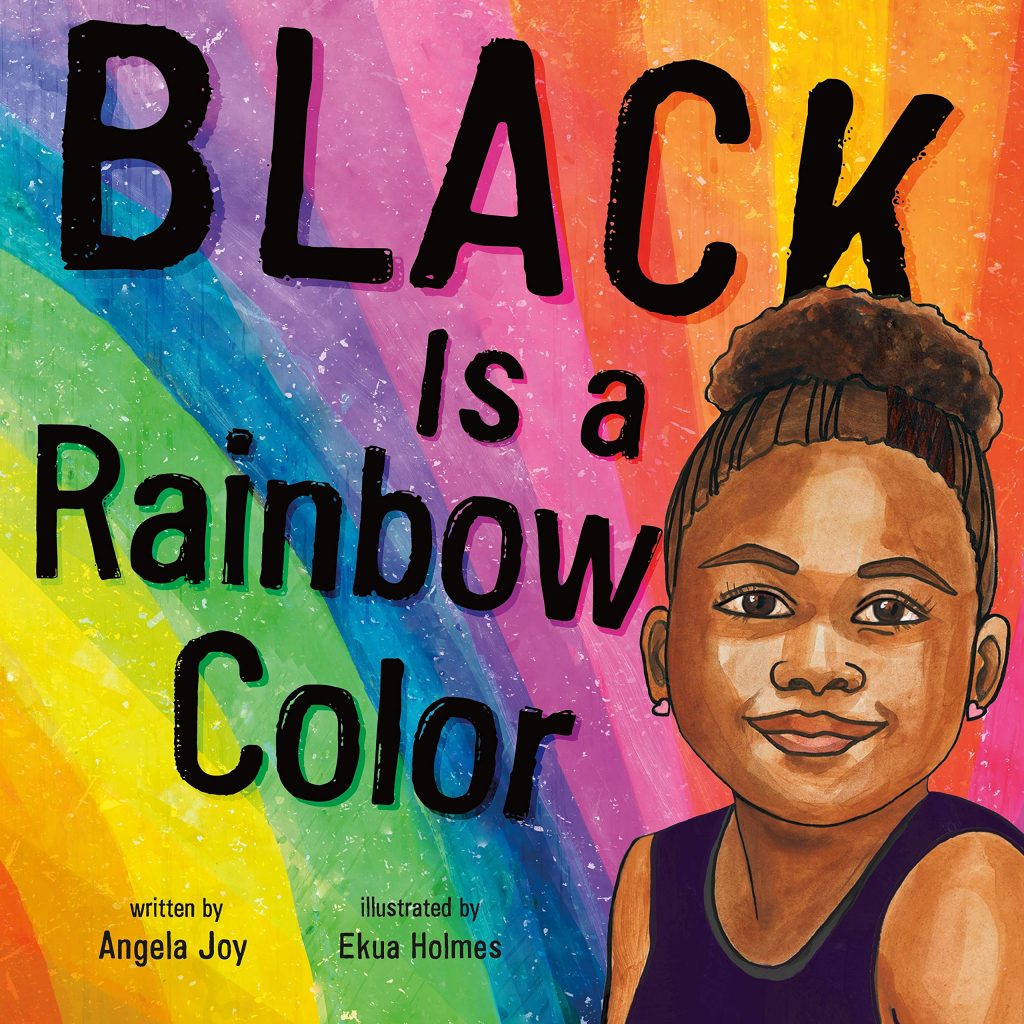 From the wheels of a bicycle to the robe on Thurgood Marshall's back, Black surrounds our lives. It is a color to simply describe some of our favorite things, but it also evokes a deeper sentiment about the incredible people who helped change the world and a community that continues to grow and thrive.
I Am Brown by Ashok Banker, Sandhya Prabhat Ages 4 – 8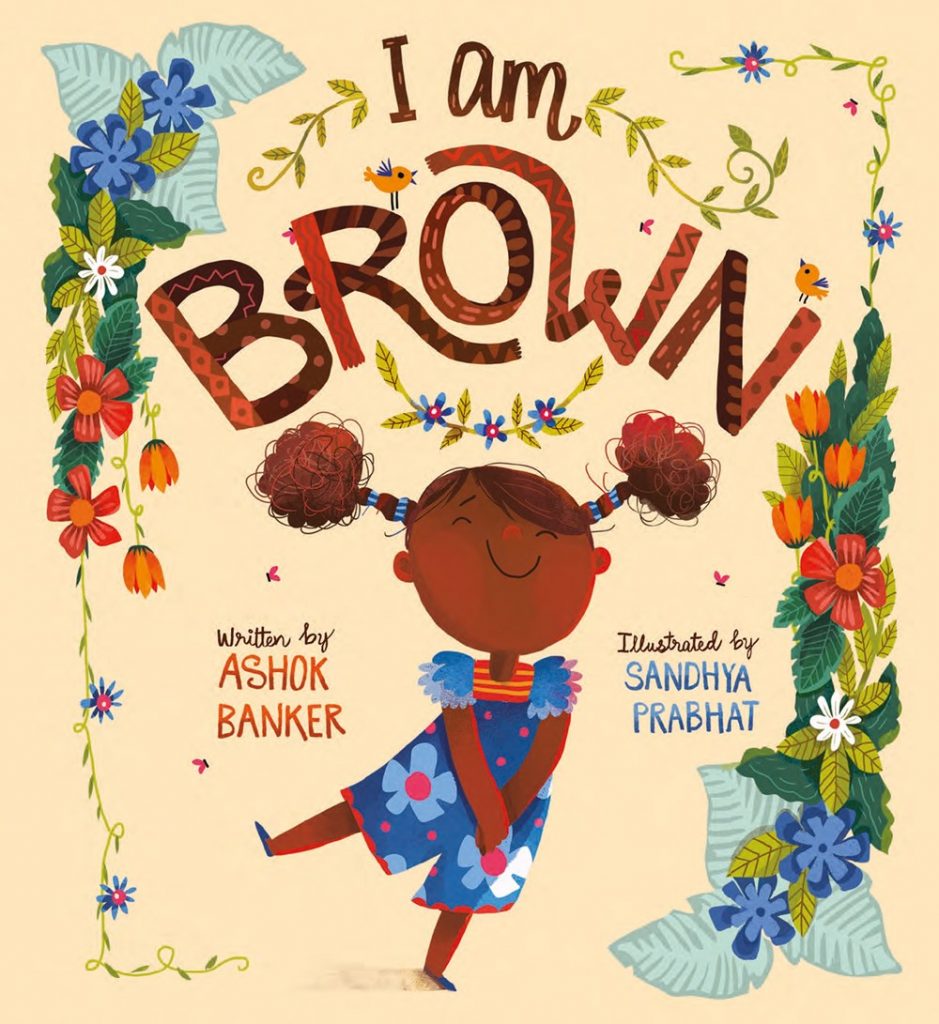 Kids and parents are sure to love the vivid colors, simple text and diversity used throughout. It's an empowering book for all children to read and is a beautiful reminder about self-love, dreaming big, culture and self-acceptance.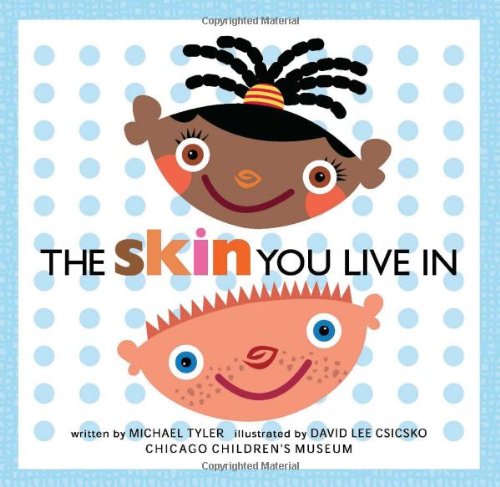 Your skin doesn't determine if you are smart or strong or good – YOU do. The you that is inside your skin. You get to decide who you want to be and your hopes and dreams can (and should) be as big as your imagination allows.
A great book that teaches readers how special we are and that our differences can only serve to make us more interesting and unique.
Let's Talk About Race by Julius Lester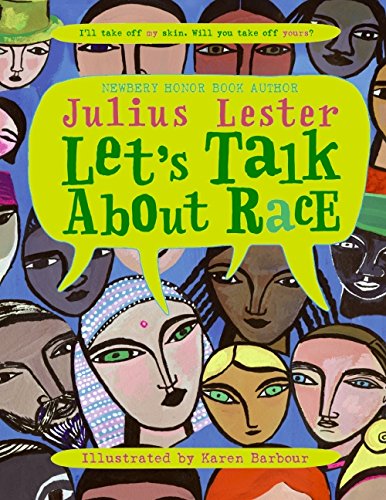 Let's Talk About Race provides you with a sort of blueprint for educating your children or students about race and being unique.  It helps them become more compassionate toward people and allows them to help push the lever toward true equality.
Shades of Black: A Celebration of Our Children by Sandra L. Pinkney Ages Birth – 3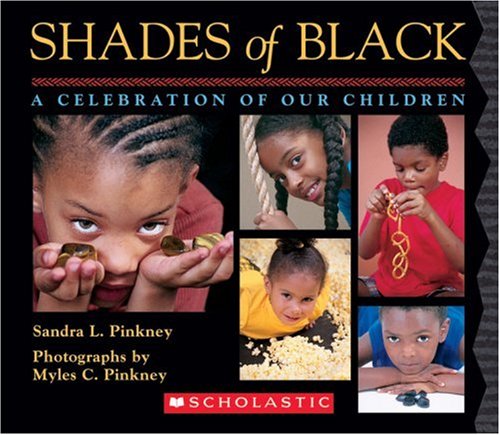 Using simple poetic language and stunning photographs, Sandra and Myles Pinkney have created a remarkable book of affirmation for African-American children. Photographic portraits and striking descriptions of varied skin tones, hair texture, and eye color convey a strong sense of pride in a unique heritage. A joyous celebration of the rich diversity among African-Americans.
Same, Same But Different by Jenny Sue Ages 4 – 8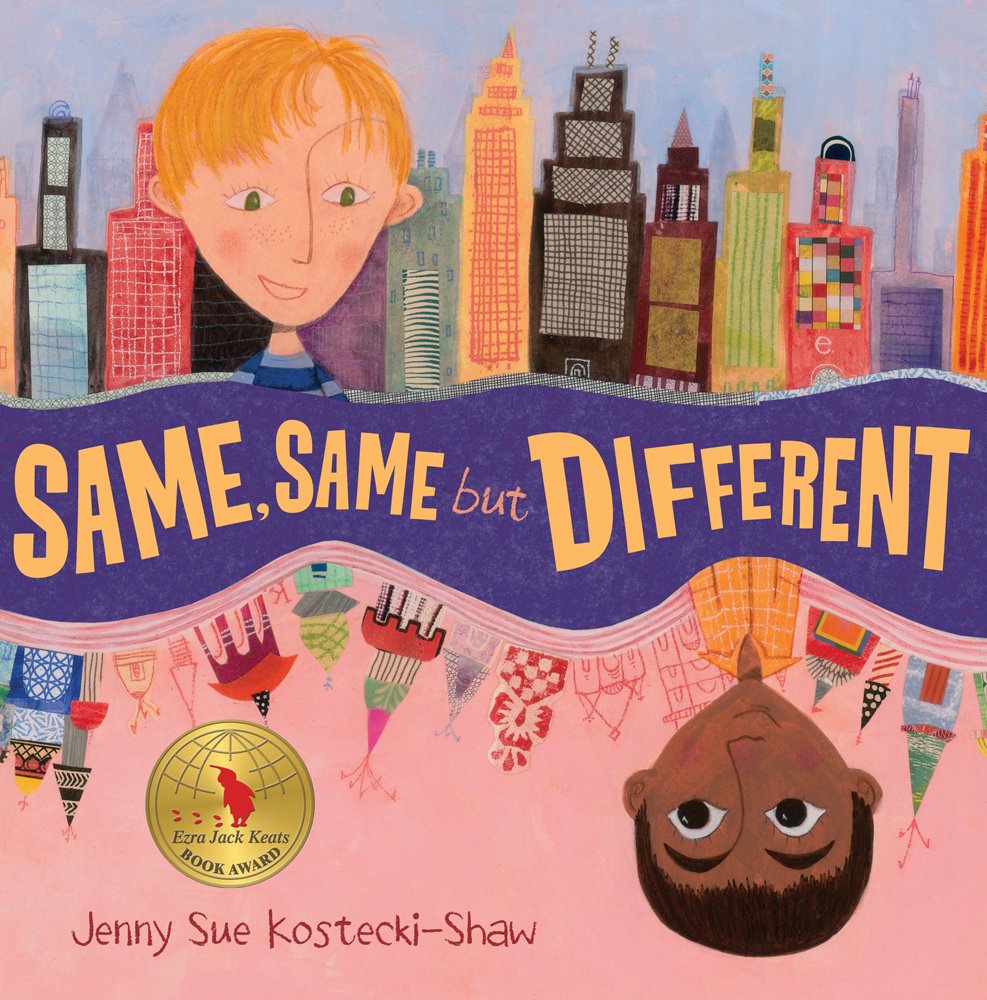 Elliot lives in America, and Kailash lives in India. They are pen pals. By exchanging letters and pictures, they learn that they both love to climb trees, have pets, and go to school. Their worlds might look different, but they are actually similar. Same, same. But different!
Happy In Our Skin by Fran Manushkin Ages 4 – 6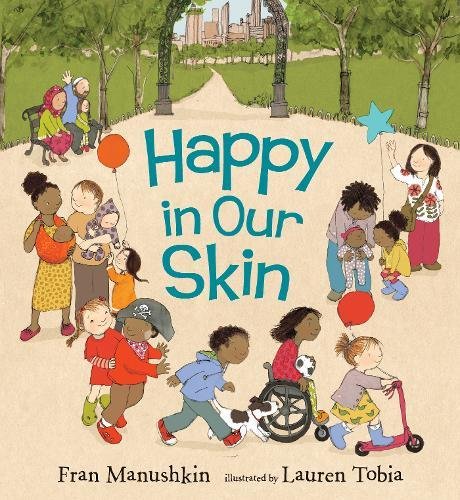 A delightful story of the human family — and how wonderful it is to be just who you are.
Chocolate Me! by Taye Diggs Ages 4 – 8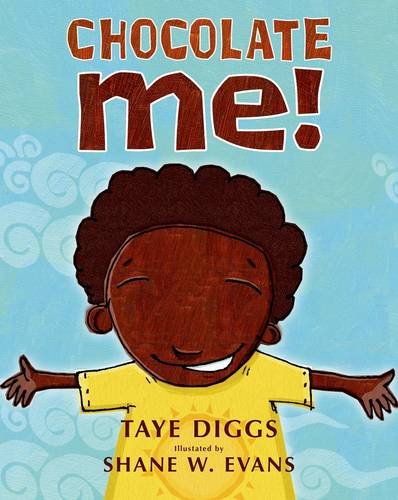 In Chocolate Me a boy is teased for looking different than the other kids. His skin is darker, his hair curlier. He tells his mother he wishes he could be more like everyone else. And she helps him to see how beautiful he really, truly is.
Momma, Did You Hear the News? by Sanya Whittaker Gragg Msw, Kim Holt Ages 6 – 9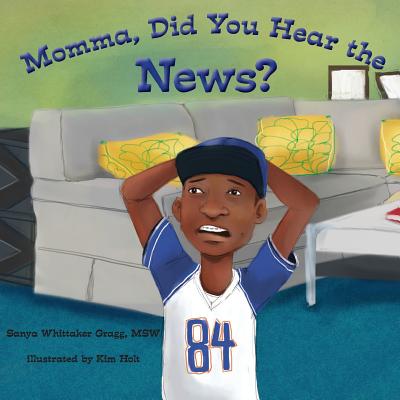 Little Avery becomes concerned after seeing another police shooting of an unarmed man. His parents decide it is time to have "The Talk". They teach him and his brother a catchy chant to help remember what to do if approached by an officer, while also emphasizing that all policemen are not bad. A to the L to the I-V-E…come home ALIVE….THAT is the key!
This Book is Anti-Racist by Tiffany Jewell, Aurelia Durand Ages 6 – 10 and up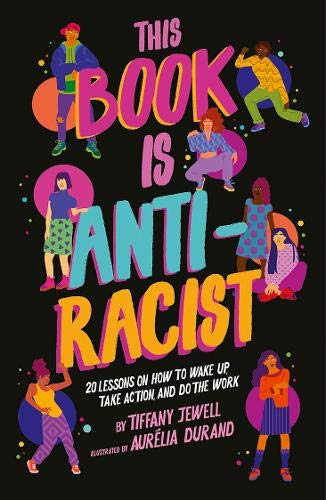 If you have older children ages 6-10 and up, this is an AMAZING resource written by a Black biracial woman.
Readers will gain a deeper understanding of their anti-racist self as they progress through 20 chapters that spark introspection, reveal the origins of racism that we are still experiencing, and give them the courage and power to undo it.
Each chapter builds on the previous one as you learn more about yourself and racial oppression. Twenty activities get you thinking and help you grow with the knowledge. All you need is a pen and paper.
Skin Like Mine by LaTashia M. Perry, Bea Jackson Ages 1 – 12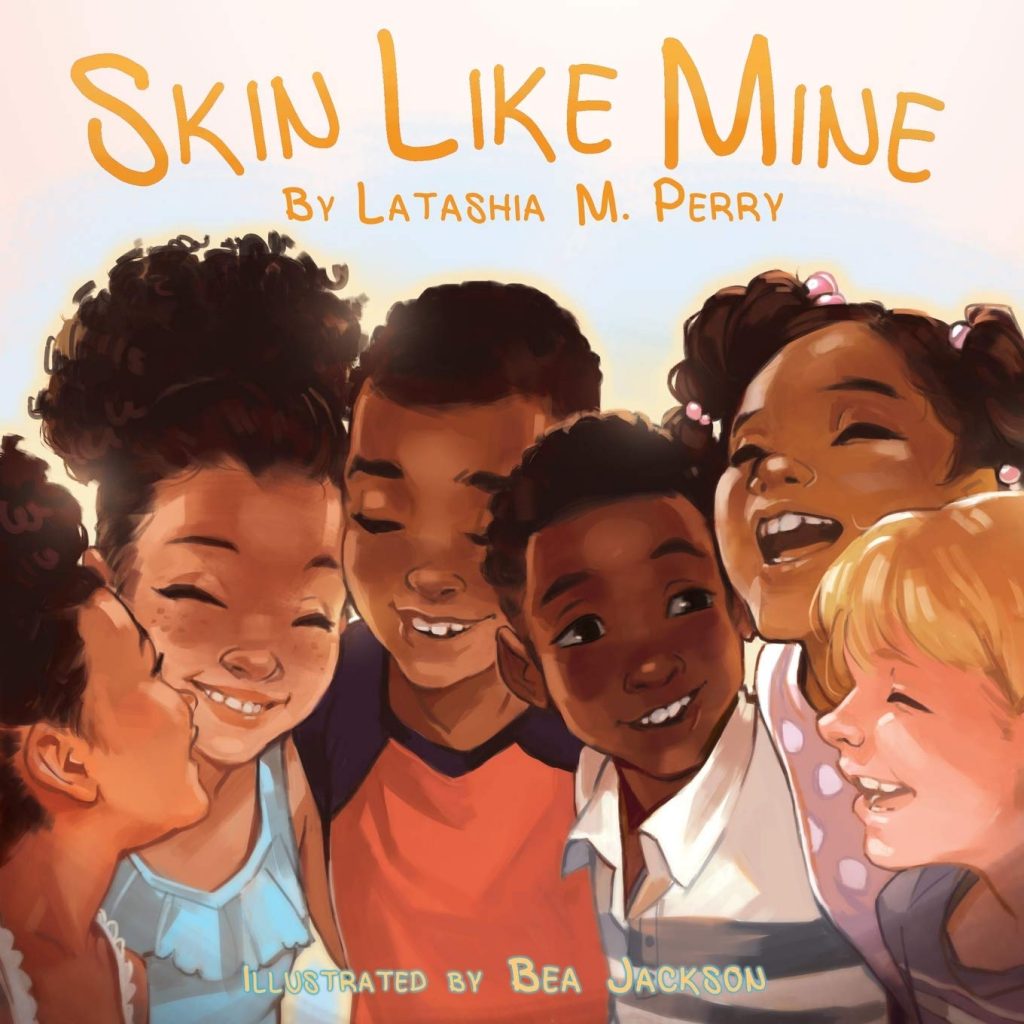 An entertaining yet creative way to address and celebrate diversity among young children.
Malcolm Little: The Boy Who Grew Up to Become Malcolm X by Ilyasah Shabazz, AG Ford Ages 6 – 10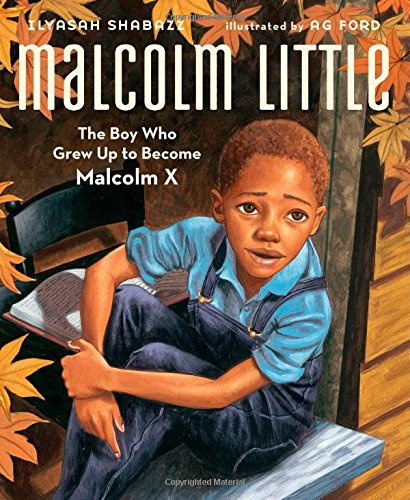 Malcolm X grew to be one of America's most influential figures. But first, he was a boy named Malcolm Little. Written by his daughter, this inspiring picture book biography celebrates a vision of freedom and justice.
We Are the Change by Harry Belafonte (Introduction by) Ages 8 – 11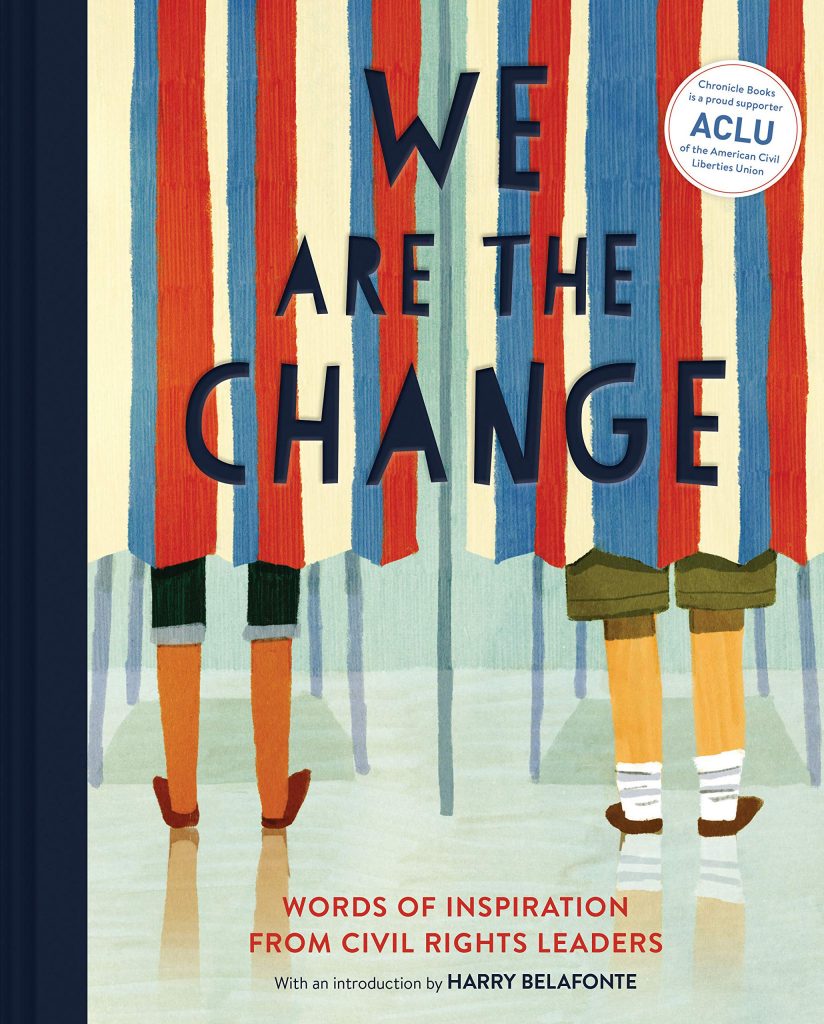 We Are The Change features sixteen award-winning children's book artists. Each person illustrates civil rights quotations that inspire them in this book. Featuring an introduction by Harry Belafonte, words from Eleanor Roosevelt, Maya Angelou, and Dr. Martin Luther King, Jr. among others, this inspirational collection sets a powerful example for generations of young leaders to come. Ages 5 and up.
Magnificent Homespun Brown by Samara Cole Doyon, Kaylani Juanita Ages 6 – 8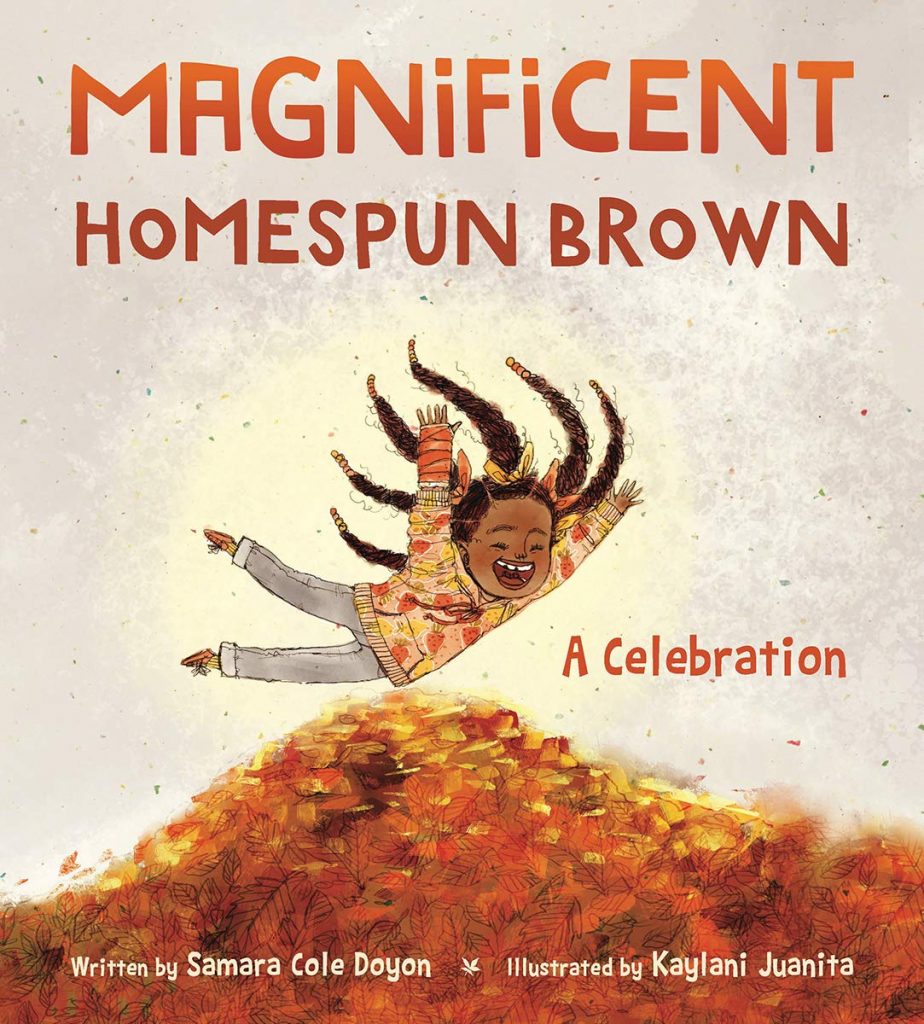 Magnificent Homespun Brown is a celebration about Black and brown skin and feeling at home in one's own beloved skin. It's a beautiful poetry book that celebrates the beauty of the color brown, and helps give voice to the different shades of brown skin children see all around them.
The color brown is described as being: deep secret brown, feathery brown, amber brown, radiant brown and more. The gorgeous illustrations will draw readers in, with their warm colors and scenes of beautiful brown characters.
In the author's note, she recalls feeling painfully out of place during her childhood. She is both a second-generation Haitian American and deeply rooted Mainer from the state of Maine. She states the poem began as a personal reflection/prayer for her own children and children like them who are multilayered in their racial/ethnic heritage.

Your turn: Which books would you add to this list?  Feel free to share in the comments.