The Little Red Fort by Brenda Maier, illustrated by Sonia Sanchez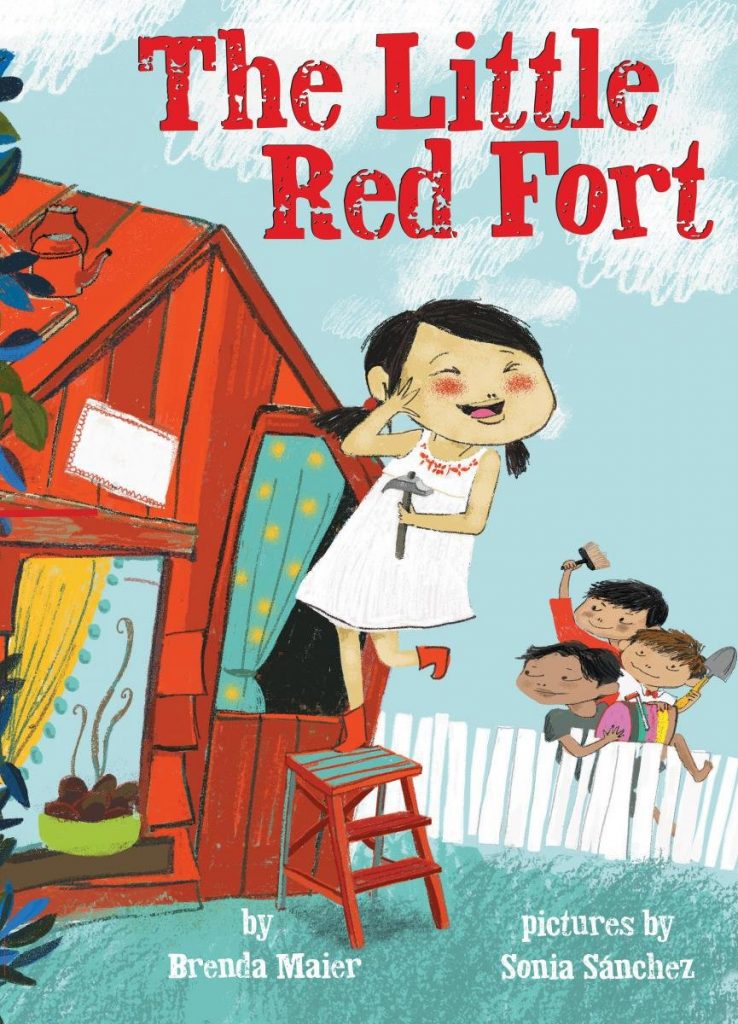 Publisher: Scholastic
Format: Hardcover
Pages: 40
Age Range: 4- 8
Grade Level: Preschool – 3
Synopsis
Ruby's mind is always full of ideas.  One day, she finds some old boards and decides to build something.
She invites her brothers to help, but they just laugh and tell her she doesn't know how to build.
"Then I'll learn," she says.  And she does!
When she creates a dazzling fort that they all want to play in, it is Ruby who has the last laugh.
With sprightly text and winsome pictures, this modern spin on a timeless favorite celebrates the pluck and ingenuity of young creators everywhere!
Reflection
We have a new favorite read aloud that me and my kids adore: The Little Red Fort!
This book is not only fun, but it's empowering too. Little Ruby's mind is always full of ideas. One day, she decides to build a fort and asks her three brothers for help. There's a lot of work that needs to be done: the plans have to be drawn up, supplies need to be gathered, boards need to be cut, and more.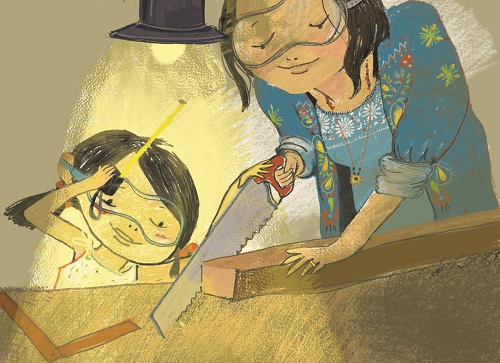 Illustration courtesy of The Little Red Fort
When Ruby asks her three brothers (Oscar Lee, Rodrigo and José) for help, they all say they're too busy to give her a hand. When the fort is finally completed, Ruby asks her brothers if they want to play in her fort. Of course, they all jump at the opportunity once they see how amazing and fun the fort is, but Ruby doesn't let them get off so easily.
I adore this retelling of the folktale The Little Red Hen featuring a little Latina protagonist! This book has great read aloud appeal, vibrant and bright illustrations and STEM. I love that the brothers learn a great lesson and that little Ruby has a determined mind of her own to build a fort. Although she didn't have support from her brothers in the beginning, her mom, dad and grandmother help pitch in showing great teamwork and family support.
The Little Red Fort pays homage to the classic folk tale and commemorates its one hundredth anniversary in picture book form.
Disclaimer: I was provided with a complimentary book in exchange for an honest review.  As always, all opinions expressed are my own.
Your turn: Have you ever read the classic folktale The Little Red Hen?  Feel free to share in the comments.