Mahalia Jackson: Walking With Kings and Queens by Nina Nolan, illustrated by John Holyfield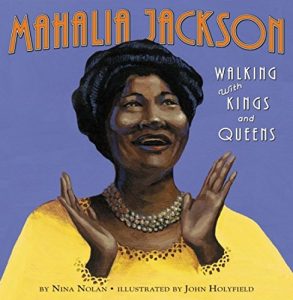 Publisher: Harper Collins
Age Range: 4 – 8
Grade Level: Preschool – 3
Pages: 32
Format: Hardcover
Synopsis
Even as a young girl, Mahalia Jackson loved gospel music. Life was difficult for Mahalia growing up, but singing gospel always lifted her spirits and made her feel special. She soon realized that her powerful voice stirred everyone around her, and she wanted to share that with the world. Although she was met with hardships along the way, Mahalia never gave up on her dreams. Mahalia's extraordinary journey eventually took her to the historic March on Washington, where she sang to thousands and inspired them to find their own voices.
Reflection
Born in 1911, legendary gospel singer Mahalia Jackson grew up living in a "shotgun shack" so close to the train tracks. Whenever trains passed by her house would shake so much. In fourth grade, Mahalia had to leave school to care for her baby cousins.  Then in the eighth grade she dropped out of school again and took on odd jobs to earn money.  Despite facing many hardships throughout her life, Mahalia still persisted and went on to become one of the best Black female gospel singers of all time until her death in 1972 from heart failure and diabetes complications.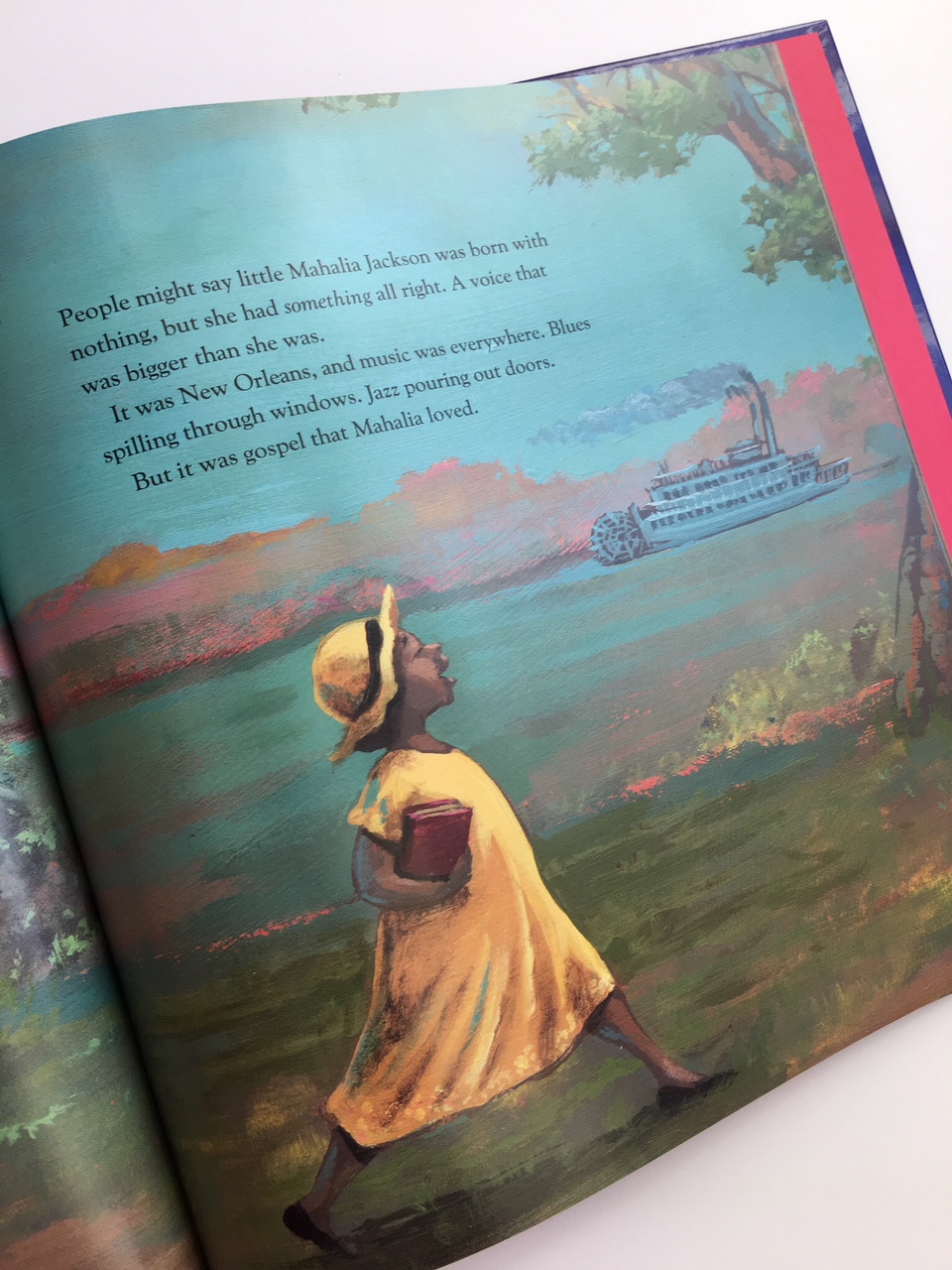 She held onto the words her aunt Bell used to tell her: "One day you'll walk with kings and queens." This is such a beautifully written and illustrated picture book for kids who want to learn more about Mahalia Jackson's life. Perfect for Common Core and kids ages 4-8 and up as it's not too wordy.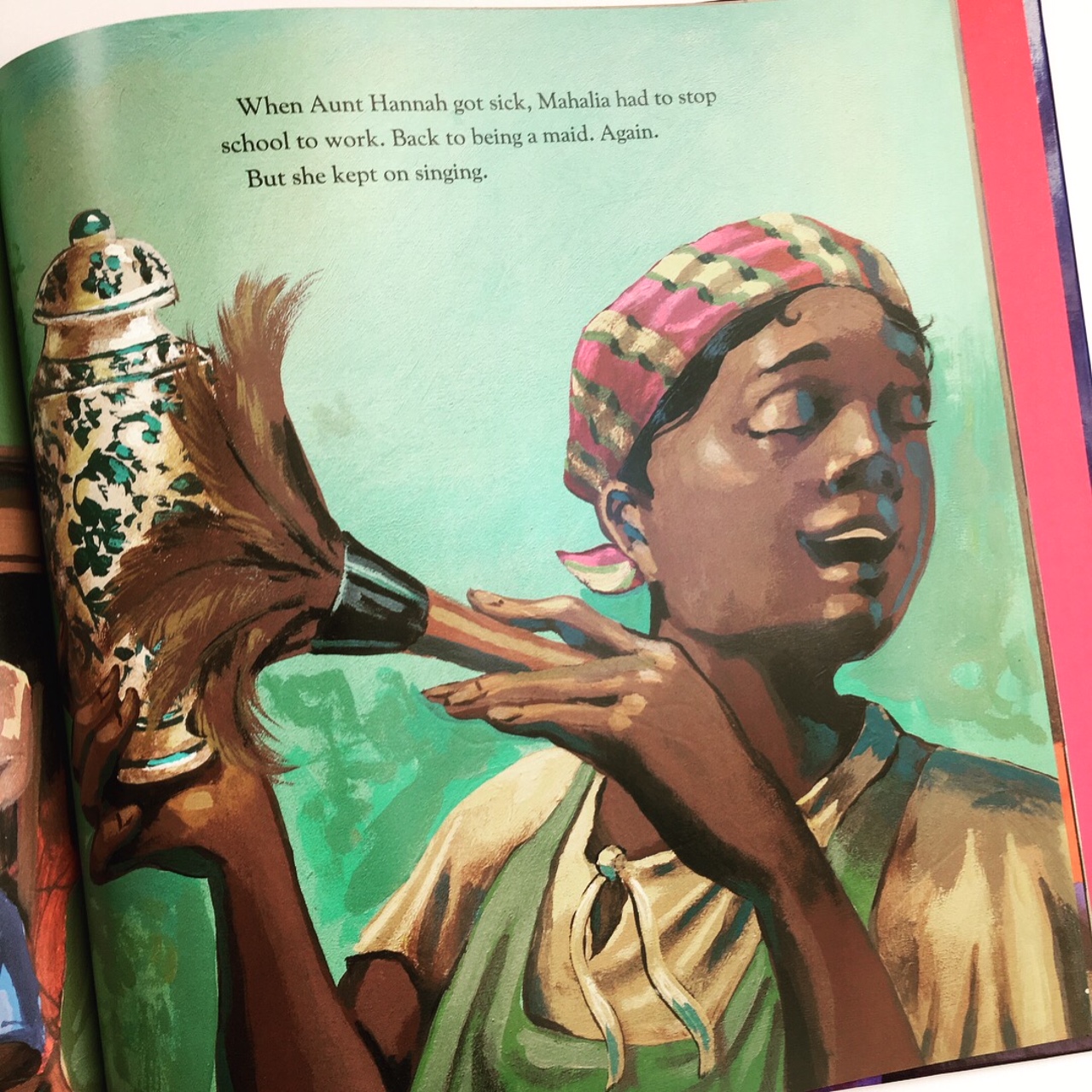 The kids and I enjoyed learning more about Mahalia Jackson from her childhood to adulthood.  This book inspired me to go back and listen to some of Jackson's popular gospel songs – what a beautiful voice she had!  Check this one out for Black History Month, Women's History Month or anytime of the year.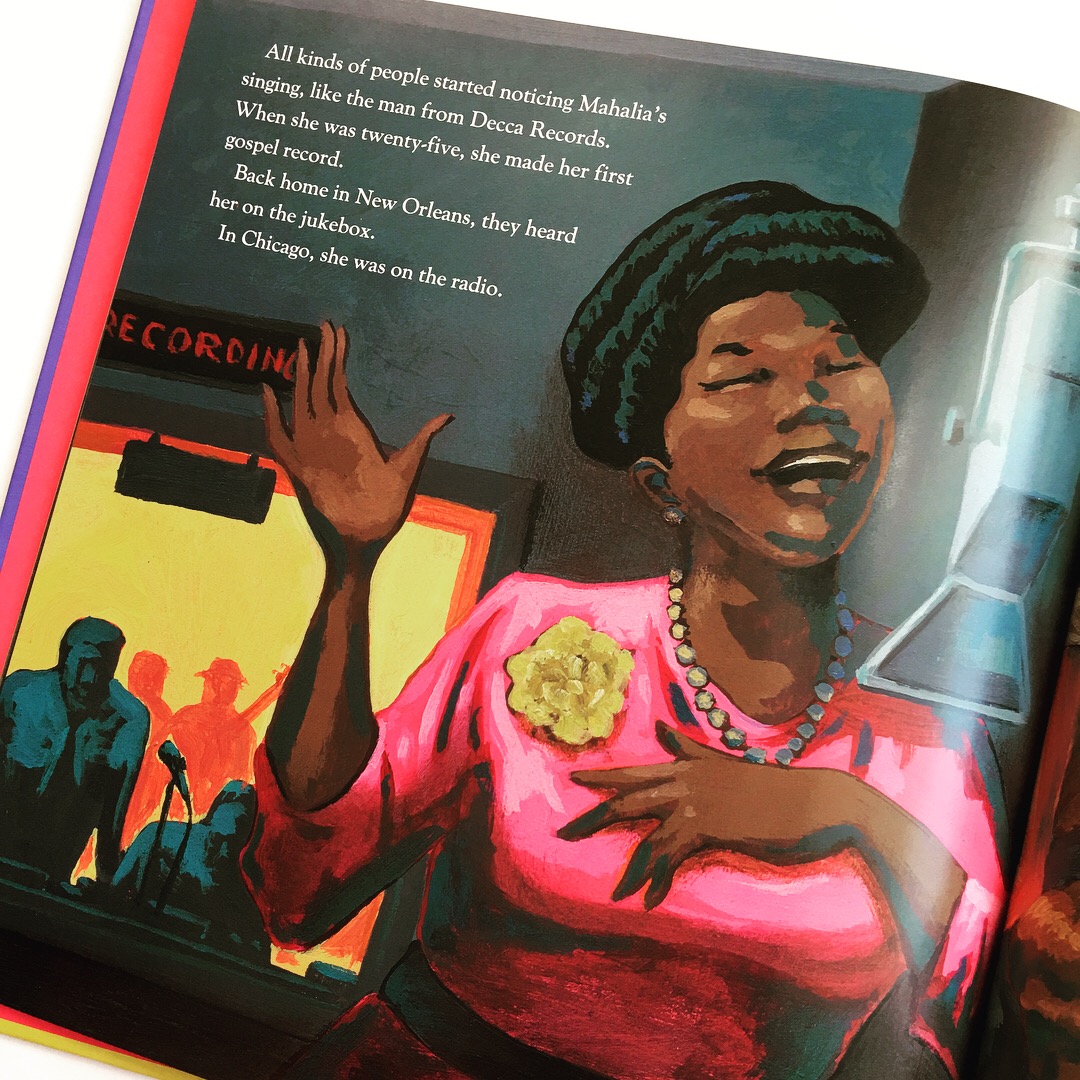 Your turn: Have you read this book with your little readers yet?  Feel free to share in the comments.