Disclaimer: I was provided a copy of this book as part of the How to Coach Girls social media book tour sponsored by Audrey Press.

How to Coach Girls by Mia Wenjen and Alison Foley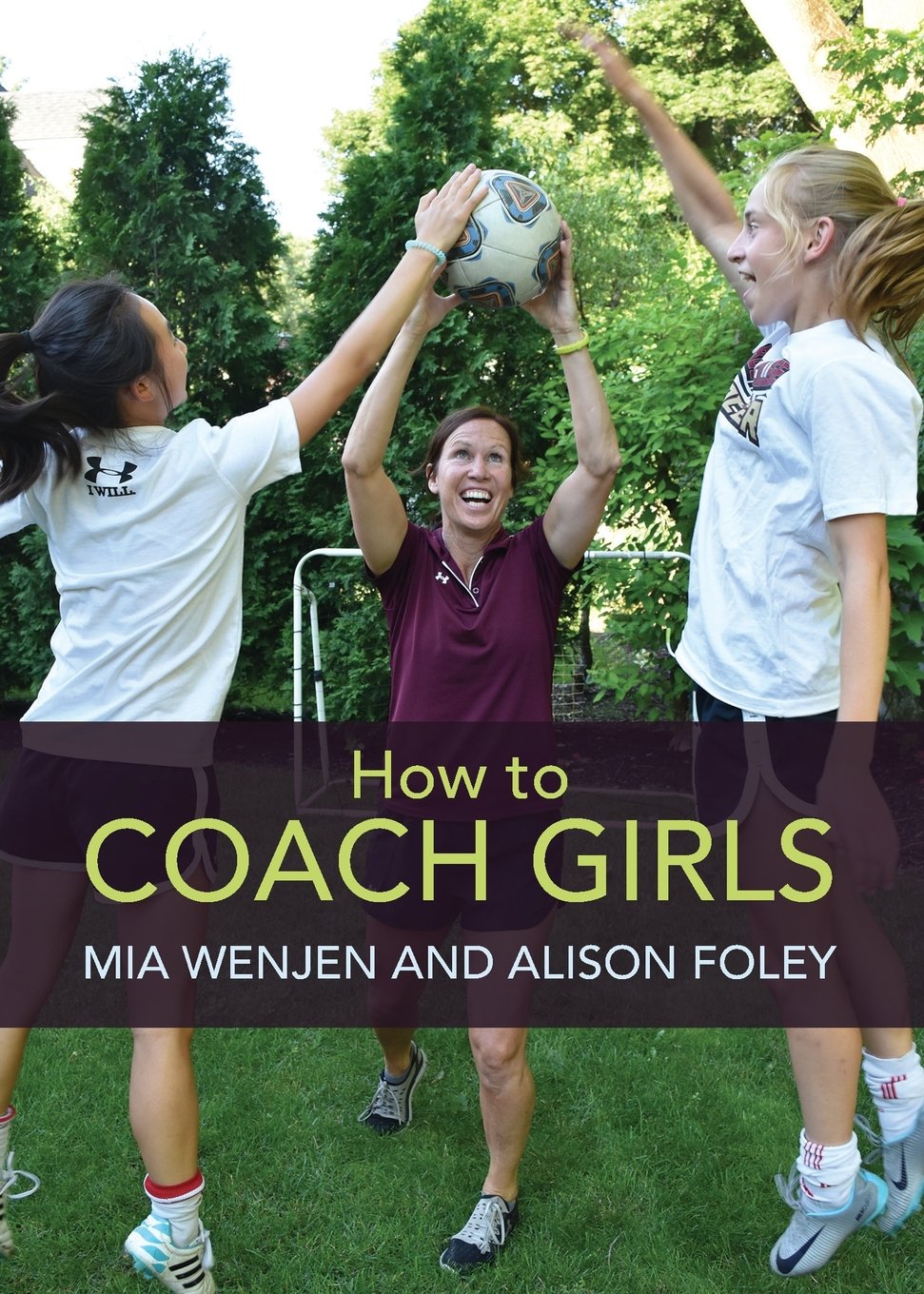 Did you know that 70% of all kids quit organized sports by the age of 13, with girls quitting at 6x the rate of boys?
Alison Foley, Boston College's Women's Head Soccer Coach, and Mia Wenjen, parenting blogger at PragmaticMom to help coaches, both parent volunteer and professional coaches crack the code of how to keep girls in sports. HOW TO COACH GIRLS focuses on the key elements to keep girls coming back next season covering topics like Coaching Your Own Daughter to Pitfalls of Choosing Captains to Developing Team Chemistry. This is a hands-on manual to help coaches keep girls in sports!
Purchase a copy of HOW TO COACH GIRLS on Barnes & Noble or Amazon
About the Authors
Mia Wenjen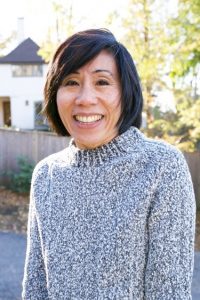 Mia is also a blogger at PragmaticMom.com, a mash-up covering education, parenting, and multicultural children's books. Her blog receives over one million views a year. She is a co-founder of Multicultural Children's Book Day, January 27th, a non-profit which celebrates diversity in children's literature. In just three days, the event generated over 3.6 billion social media share impressions!
A mother of two daughters and a son who play sports year round, she experienced first-hand how girls react differently than boys as athletes. It is from this, and her husband's experience coaching their kids as a volunteer parent soccer and golf coach, that this book was conceived. 
Alison Foley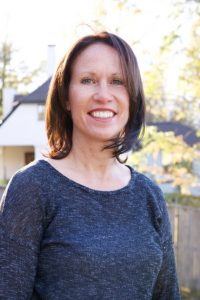 Alison Foley is the Boston College Women's Soccer Head Coach. Her team's success has led them to the NCAA Final Four and Final Eight during 13 consecutive play-off appearances. In her 20+ year career, she has coached many national team level players.
Alison started playing soccer at a young age, receiving ODP regional and national invitations. She played for Keene State College where she was an All-American, and earned a degree in psychology, focusing on sports psychology of female athletes. She still enjoys playing the game and can be found on the pitch both as a coach and a player.
HOW TO COACH GIRLS by Mia Wenjen and Alison Foley Q&A
1) Why did you decide to write this book?
Mia: My oldest daughter had an amazing volleyball coach who was so positive that even when they lost every game in a tournament, he emphasized their improvements. The players left feeling like champions. I was walking next to him for a team dinner and he told me that early in his coaching career, he was that coach that yelled more at the most promising player — a completely different coach than he is today. It took him a long time of trial and error to learn how to effectively coach girls.
Alison, my neighbor and friend, was always my go to for any sports related drama for my girls. I wanted to write this book with her because I think that coaching girls is a learned skill, not an innate one. We are hoping that by sharing this knowledge, ultimately it will help keep girls in sports.
Alison: I have had the opportunity to coach girls for the last 20 plus years and have seen things that consistently work really well with girls and have fumbled through my own mistakes of things that don't work. I think there are a lot of capable coaches out there but they "miss" simple cues or don't implement a small change that will have their players happier, developing faster as athletes and people and be a better teammate. I've learned a lot of this by trial and plenty of error. If I can help coaches with a couple of "secrets" to short cuts to team success I will feel this book is a success.
2) The stat you quote is alarming: 70% of kids quit organized sports by age 13, with girls quitting six times the rate of boys. Why are girls quitting at such high rates?
Alison: I think there are a lot of options out there for kids these days and you have to create environments that they are excited to go to. You have to blend pride, sense of community, and success all in this formula to retain your players. Understanding how our young athletes think and what makes them click is shared in our book and hopefully keeps girls excited and engaged in sport.
Mia: I've noticed with my girls, especially when they are trying out a new sport, that it can be one seemingly small thing that will either get them excited to keep going OR make them want to stop.
3) What can be done to retain girls in sports?
Mia: What we learned is that research shows that the number one reason why kids play sports is to have fun. But for girls, "fun" means being valued and respected. Interestingly, kids do not care about winning! That's not a factor as to why kids stay in sports.
4) What are some of the ideas in your book to keep girls in sports?
Alison: a coach needs to create a safe and nurturing environment for the team. This starts with building a relationship with each player that extends beyond just an athlete, but as a whole person. It's taking the time to learn about their family, their extra-curricular interests, and other aspects of their life.
Mia: Something as simple as picking Team Captains can be a way to build team chemistry or destroy it. A rotation schedule that gives each player a chance to lead also teaches the value of being a good follower.
5) Let them eat cake at games or practices?! Doesn't that go against healthy eating as food as fuel for sports performance?
Alison: One of my assistants at Boston College, Mike LaVigne asks the day before our player's birthday what type of cake they want for their birthday and then he brings it to the locker room the next day. To me, it's not about the cake. It's about the fuel of happiness. Our players feel so special that he remembers their birthday and they love to be celebrated by their teammates at the start or end of practice. Celebrating individual milestones (a great test grade, first communion, bat mitzvahs, first goal) all are great reasons to bring in a little sugar!!! It does volumes for your team spirit!
Mia: My girls were in it for the cake! If they knew someone was bringing cake to celebrate a birthday at a game or practice, they'd be there even if they were deathly ill!
6) Growth Mindset is the Big Idea in education these days. How do sports teach Growth Mindset?
Alison: From a coaching perspective, Growth Mindset emphasizes development over winning. The focus is not about outcomes but on effort during practice.
Mia: As a parent, you can teach your child self-advocacy through sports by letting her resolve issues directly with the coach such as playing time, starting lineup, or moving up a team.
7) It sounds like building team chemistry is essential for a good experience. What are some ideas that every coach, volunteer or professional, can do?
Mia: Something simple is counting off to form small groups versus letting girls choose their own groups. Usually girls cluster in friend groups on a team that are based on what school they go to. Counting off mixes them up, creating opportunities to make new bonds.
Alison: It's the coaches' job to teach equal value of all players. Giving positive feedback to every player each practice signals that every player is "good." Also recognizing behavior that is not skill based shows what coach values. For example, recognize the player that helped an injured player or lead the effort to clean up the field after practice. And recognize all the players that assisted in the build-up for the goal that was scored, not just the person who got the goal.
8) I was struck by how much influence a coach has. You book talks about how coaches should focus on developing good people not just good players. Should we really be expecting this from coaches, especially parent volunteer coaches?
Alison: As a coach, you are in a leadership role and how you act sends a message and influences your players. If you are a coach that gets sent off the field for arguing with a ref, that's what your players will emulate. On the other hand, you have the organization in the form of a team, to help others. Helping kids develop qualities such as strong work ethic, confidence, leadership, compassion, and working through issues to reach goals are skills that players will have for life.
Mia: We have a list of sports related non-profits on our HowToCoachGirls.com website for teams looking for ways to give back. We will keep adding to that list if anyone has suggestions for organizations to add to the list. We'd also love to post on the community service work that teams are doing.
9) Coaching your own daughter seems tricky but most parents who volunteering to coach are doing exactly that. What is one piece of advice to them?
Alison: You are really wearing a "different hat" for a couple hours. Include them in your decision to coach BEFORE you decide and ask them what they may feel would make them feel uncomfortable and then if reasonable stay away from these requests. Don't put more pressure on them. Use the same tone of voice you are with them as you do the other players. Don't worry about complimenting your daughter if it's something you would have recognized in another player on the team.
Don't evaluate their play on the way home or at all at home. Keep the environments separate.  Also refrain from them hearing any coaching "chat" with your assistants or other parents. It can be a beautiful bonding experience for you and your daughter!
10) Any parent who has attended their child's game has probably witnessed the "crazy sports parent" who screams at the ref, their own child, or the opposing team. What is your advice on how to deal with that?
Mia: Don't be that parent.
Alison: Have a Parent Code of Conduct contract that parents sign before the season starts. Go over this in a parent meeting at the start of the season. If there are any infractions by parents, call a mandatory parent meeting after practice.
Book Details
ISBN/SKU: 9781936426034
ISBN Complete: 978-1-936426-03-4
Publication Date: 2/26/2018
On Sale Date: 3/1/2018
Purchase a copy of HOW TO COACH GIRLS on Barnes & Noble or Amazon
Giveaway!
Enter to win a How to Coach Girls swag pack including: One (1) copy of the book, branded hair ties and water bottle.  Good luck!