Definitely Daphne by Tami Charles, illustrated by Marcos Calo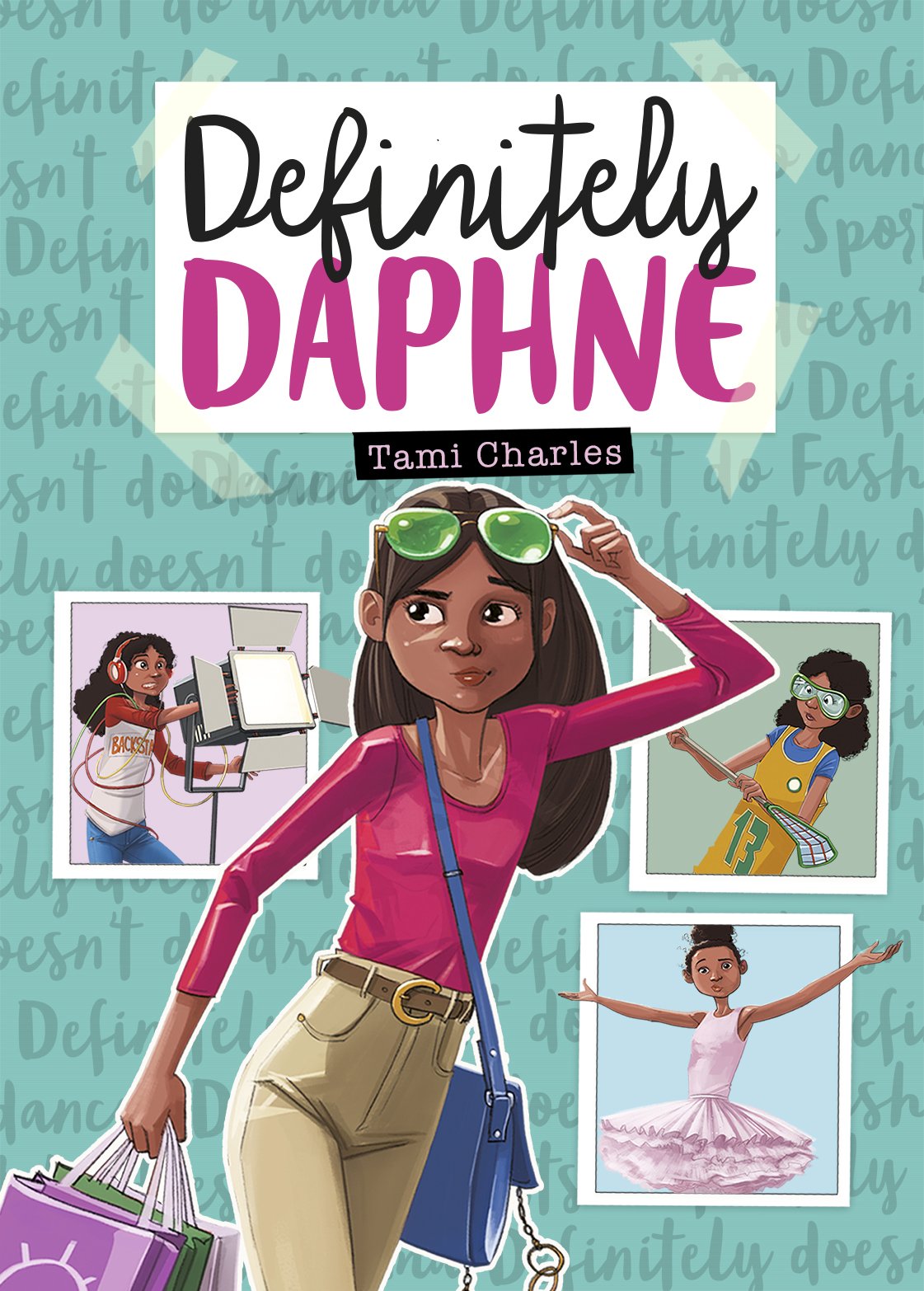 Publisher: Capstone
Publication Date: October 1, 2018
Age Range: 9-12 years old
Pre-order link: Pre-order Here!
I'm thrilled to be hosting the cover reveal for author Tami Charles' forthcoming middle grade book on the book birthday of her debut novel Like Vanessa!  Like Vanessa is an amazing book and has already received so much positive praise.  Be sure to check that one out if you're looking for a great book to read.
Synopsis for Definitely Daphne
In front of her followers, Daphne is a hilarious, on-the-rise vlog star. But in reality, Daphne is the ever-skeptical Annabelle Louis, seventh-grade super geek and new kid at McManus Middle School. To cope with her mom's upcoming military assignment in Afghanistan, Annabelle's parents send her to a therapist. Dr. Varma suggests Annabelle try stepping out of her comfort zone, hoping it will give her the confidence to make friends, which she'll definitely need once Mom is gone. Luckily there is one part of the assignment Annabelle DOES enjoy–her vlog, Daphne Doesn't, in which she appears undercover and gives hilarious takes on activities she thinks are a waste of time. She is great at entertaining her online fans, yet her classmates don't know she exists. Can Annabelle keep up the double life forever?
Want to enter to win an advanced copy of Definitely Daphne?  Be sure to check our Instagram page later tonight for the giveaway to be posted!
I don't know about you, but I'm already intrigued and looking forward to reading this.  I need to know this story ends!