Disclaimer: We partnered with Zonderkidz to bring you this fun Easter giveaway!  We received a copy of this book in exchange for our honest review.  As always all opinions expressed are my own.
The Berenstain Bears and the Easter Story by Jan & Mike Berenstain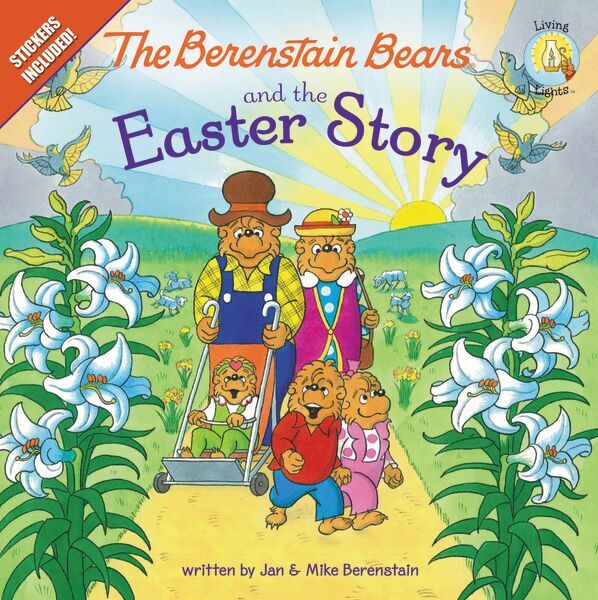 About the Berenstain Bears
Stan and Jan Berenstain published the first Berenstain Bears book in 1962, and the series has gone on to capture the hearts and minds of children across generations and across the globe. In the 50+ years since "The Big Honey Hunt," the Bear family has grown from three to five members; the Berenstain Bears have been translated into over a dozen languages; and over 300 million books have been sold worldwide.
About The Berenstain Bears and the Easter Story
The Berenstain Bear cubs are candy-crazy this Easter! But Missus Ursula and some Sunday school students tell the cubs about the true meaning of Easter. Includes a sheet of colorful stickers!  Recommended for ages 4-7.
***
As with all of the Berenstain Bears books there are lessons to be learned. In this book Brother and Sister Bear learn the true meaning of Easter, how Jesus rose from the tomb.  I love how the story was presented as part of an Easter play in Sunday School which made it easy for my children to understand.  They are familiar with watching plays at school and going to Sunday school at our church.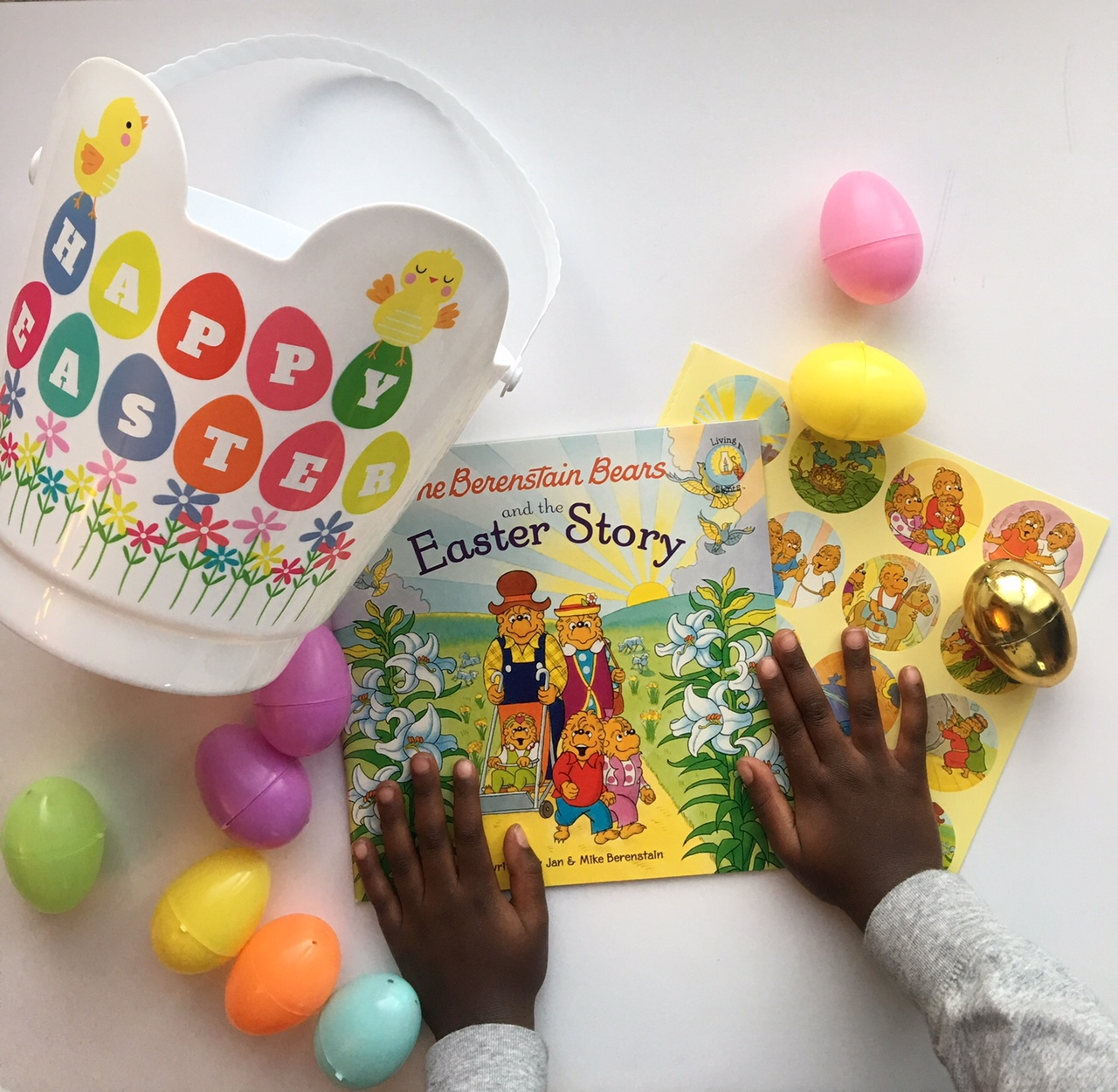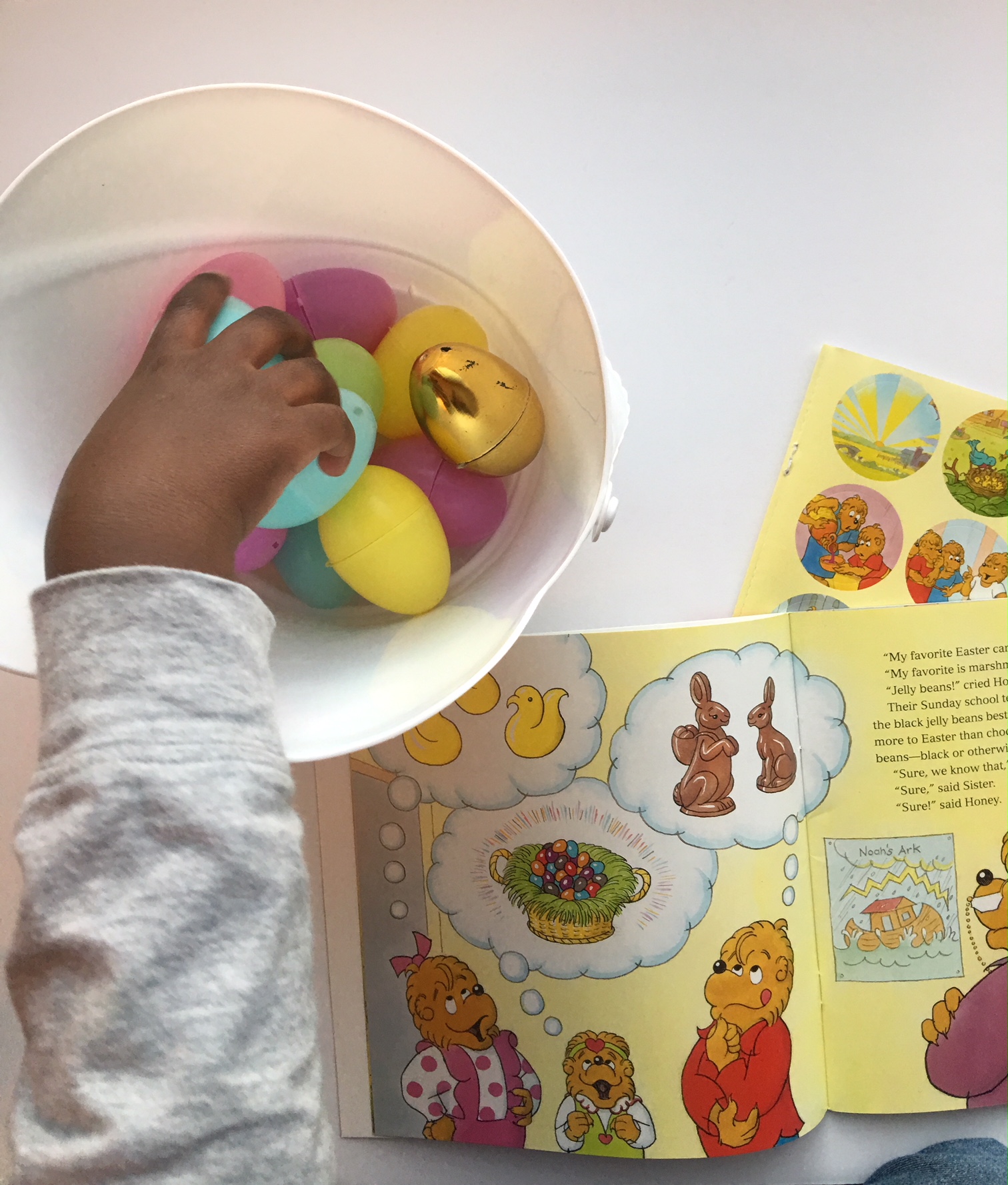 I'm a total fan of the Berenstain Bears books. I read them when I was younger and I am now reading them to our children. I love the lessons taught in each one. I didn't realize that Stan and Jan Berenstain had both passed away and their son is now writing the books. I'm glad that the tradition is being carried on and that Brother and Sister will still continue to share important life lessons with our children today. I also liked that on the back cover page there are activities and questions that help children apply the lesson learned.
One (1) winner receives:
1 Copy of The Berenstain Bears and the Easter Story
Egg dye
Candy
1 Plush bunny
Open to US addresses only.
Prizing and samples provided by Zonderkidz.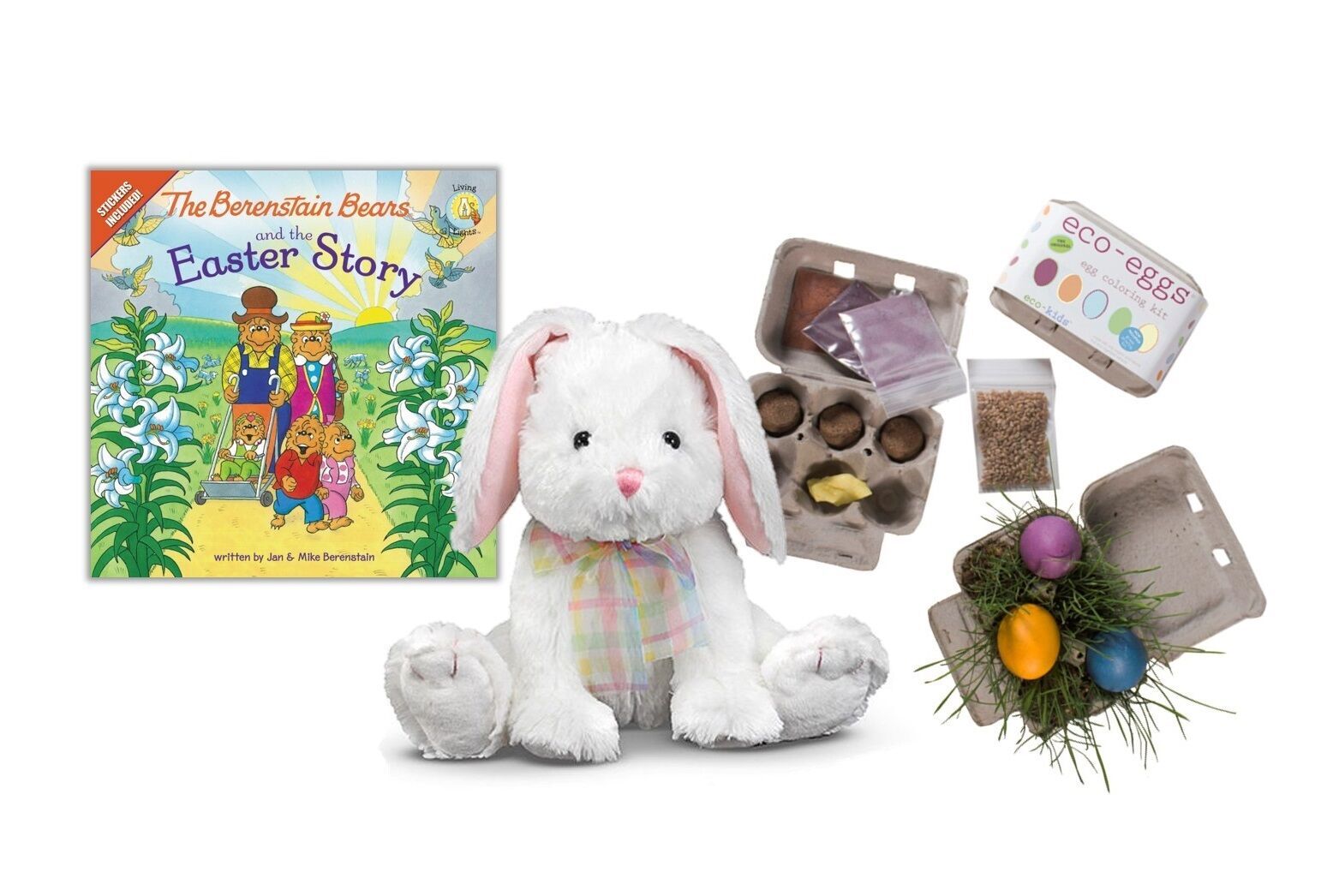 Link to Purchase
Visit Amazon to purchase The Berenstain Bears and the Easter Story!
Connect with The Berenstain Bears!
Twitter | Instagram | Facebook