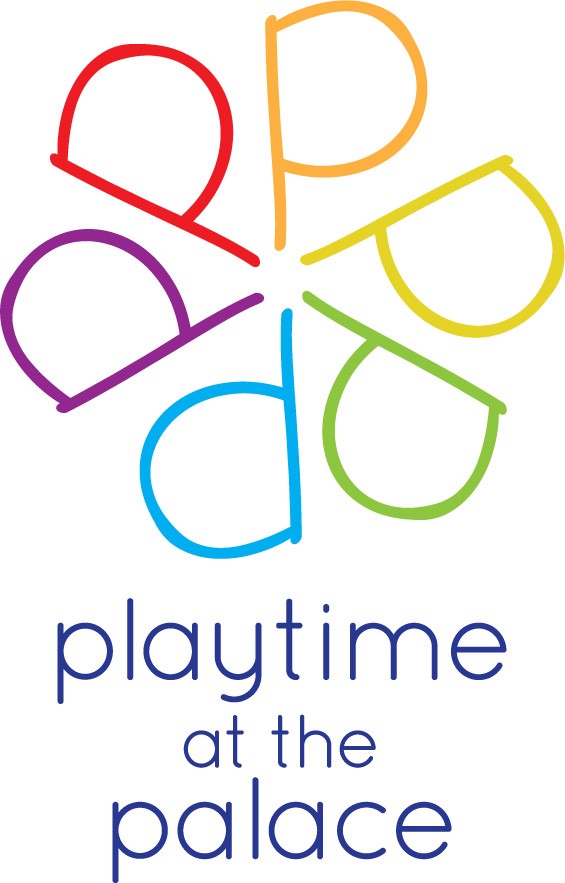 Playtime at The Palace, the hit series of live performances geared toward children and families, returns to The Palace Theatre in Stamford, CT on Sunday, January 14, 2018. The fun-filled season of puppeteers, bubble-makers, magicians and musicians has doubled in size for 2018, with eight shows to entertain and delight even the youngest theatergoers.
Playtime at The Palace runs select Sundays January through April with performances at 3:00pm.  What a great way to spend a Sunday afternoon especially during the winter months when cabin fever usually starts to kick in.
The 2018 line-up includes:
January 14 – Cardboard Explosion: A one-of-a-kind puppetry experience, Cardboard Explosion brings original stories to life using nothing but cardboard and the power of imagination. With help from the audience, puppeteer Brad Shur transforms simple cardboard shapes into elaborate puppet characters. Audience members will outsmart dragons, choose their own superpower, and train adorable animal sidekicks in this fun, energetic, participatory show.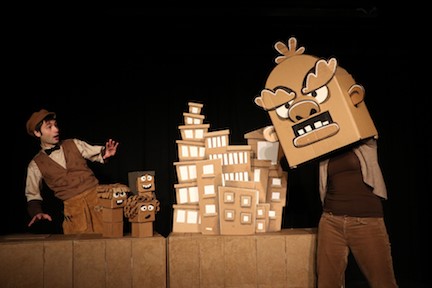 February 4 – The Magic of Presto Pete & Incredulous Chris: Traveling two-man kids comedy magicians and real life brothers Presto Pete and Incredulous Chris present this ultra high-energy show. Kids will guffaw and giggle at their crazy cartoon-like slapstick antics and be wowed at the illusions presented. The show is sibling rivalry at its wackiest and packed with audience participation.
February 11 – Mr. Fish: The Science of Magic: The secrets of magic are scientifically revealed! Most magic tricks and illusions that have confounded and confused audiences for centuries actually have scientific explanations. This show uses mirrors, magnets, air, optical illusions, and mental confusions to educate and delight the audience, demonstrating the principals of light, sight, reflection, magnetism, memory, air pressure, and logic.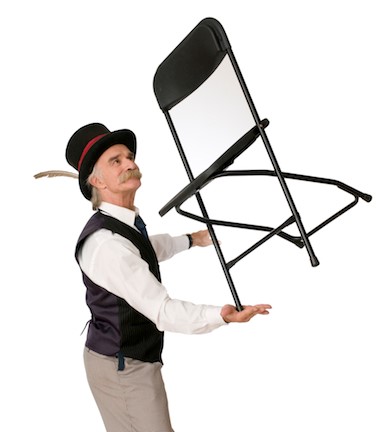 February 18 – The Tanglewood Marionettes Present Sleeping Beauty: Large, beautifully handcrafted marionettes, colorful sets, and integrated lighting and sound create a fully immersive theatrical experience. In the Tanglewood Marionettes' retelling of the classic tale, a painted storybook opens to reveal each scene and marionettes are brought to life by a master puppeteer as the dramatic events unfold.
March 4 – Jay and Ray: Jams for Fams: With an energetic, silly and fun show rooted in play-based learning, Jay and Ray explore rhythm, melody and movement in a way that's entertaining not only for children, but their parents as well.
March 11 – Casey Carle's BubbleMania: Dubbed "a true master of his craft" by Cirque du Soleil, Carle's one-man show combines spontaneous comedy, jazzy music and brilliant bubbling. Carle delights audiences with fantastic fog-filled bubble sculptures, a cube bubble, funky foam, bubble ping-pong, trapping an audience member (or two) inside a gigantic soap bubble and thousands of bubbles filling the stage.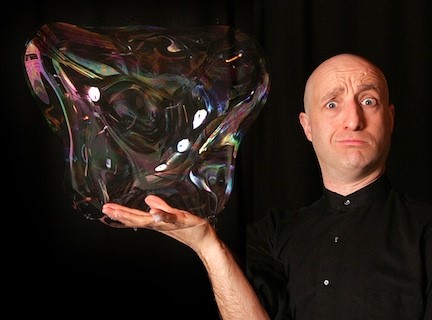 March 25 – Story Pirates: The Stuck in the Stone Age Tour: In Story Pirates' newest book, "Stuck in the Stone Age," two scientists accidentally transport themselves back in time to the age of cavemen and saber-tooth tigers. Audiences join in the adventure to bring Tom Edison (no relation to that Thomas Edison) and Dr. Marissa Morice back home, all the while learning about the building blocks of a good story and proving that every kid has a story to tell.
April 8 – Frogtown Mountain Puppeteers' The Legend of the Banana Kid: Featuring twenty handcrafted glove, mouth and rod puppets, and a slew of flying and twirling Styrofoam bananas, "The Legend of the Banana Kid" tells the story of Little Chucky as he heads to the Wild West to outwit outlaws in this cowboy adventure.
The Palace is offering a "Buy More and Save" bundle for patrons interested in four Playtime at The Palace shows. Individual tickets are $12.50 plus a $2.50 facilities and handling fee. The $50 "Buy More and Save" bundle includes a ticket to four shows when purchased in a single transaction. The facility and handling fees for bundle tickets will also be waived.
The Palace Theatre is located at 61 Atlantic Street in Stamford, CT. Tickets for all performances may be purchased on palacestamford.org or by calling the box office at 203-325-4466. For the latest news and updates, follow @ThePalaceTheatreStamford on Facebook and @PalaceStamford on Twitter.
About The Palace Theatre
The 1,580-seat Palace Theatre is dedicated to performing arts of all genres – music, dance, theater and comedy. In addition to hosting world-renowned performers in each of those fields, the Palace partners with arts organizations like the Stamford Symphony and Connecticut Ballet for their performances. The Theatre's three floors encompass a deeper-than-typical Broadway-size stage, a café, a Learning Center, a theatre-long art gallery and a magnificent glass-walled promenade. The Palace is dedicated to providing exciting entertainment that enriches the cultural, educational, economic and social life of the community.
The Giveaway!
One lucky reader will win a 4-pack of tickets to Cardboard Explosion on Sunday, January 14, 2018!
Must be 18 years or older to enter
Only one entry per person
Contest closes on January 7, 2018 at 11:59 pm EST
One winner will be chosen at random and will be notified via e-mail.
The winner will have 24 hours to respond by email with his/her name, mailing address, and phone number to the claim prize. If he/she does not respond in the designated time he/she forfeits the chance at the prize. An alternate winner will be chosen.
Tickets can be picked up at the Will Call office at the Palace Theatre on the day of the performance.