Disclaimer: We are thrilled to partner with Mohegan Sun for literary road trip series.  We received a discounted hotel stay and meals in exchange for an honest review.  All opinions expressed are my own.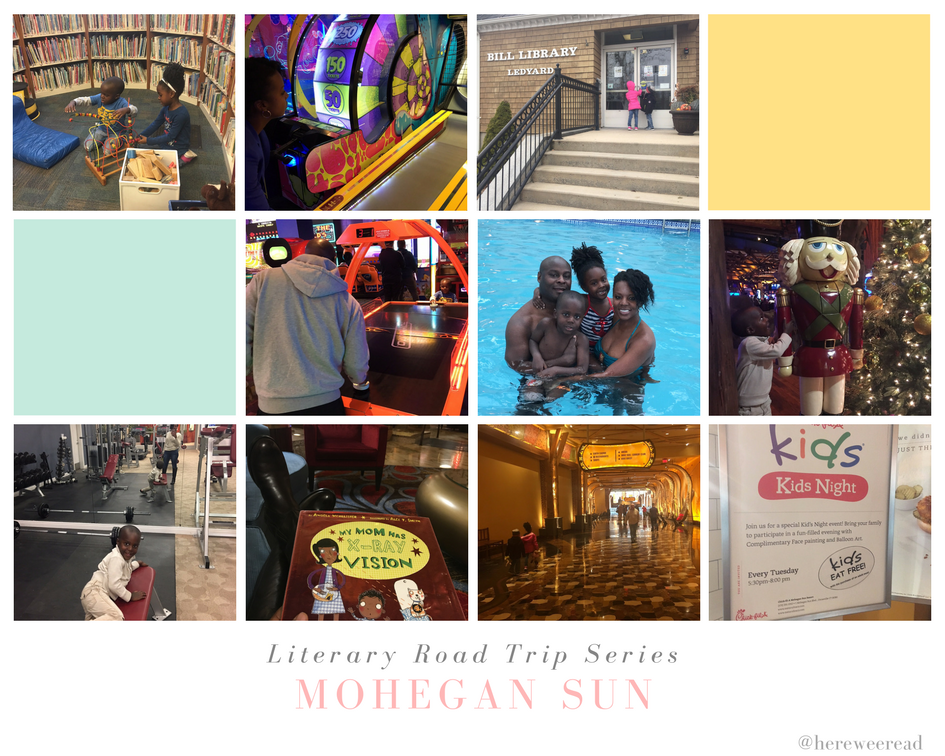 Although casinos are commonly known as adult playgrounds, I was surprised to learn that places like Mohegan Sun offer a variety of activities and options for families with children.
Kids will immediately love arriving into the lobby area of either the Earth or Sky Tower with the check-in desks surrounded by beautiful sculptures.  We went during the holiday season so we had the opportunity to enjoy all of the amazing, festive décor.
Upon checking into our hotel room, we were thrilled to learn that Mohegan Sun is all about providing a family-friendly destination experience that truly offers something for everyone. For those who enjoy shopping and eating there are plenty of shops and restaurants with fine and casual dining options.
Visitors looking for an escape will find the ELEMIS and Mandara spas as well as an 18-hole golf course, fitness center and indoor pools.  And for those who just want to play and try their luck at winning, of course there are plenty of action-packed gaming floors to choose from.  Oh, and did I mention kids eat FREE at some restaurants like Chick-fil-A every Tuesday evening?  Also, kids ages 6 and under eat free at the Mohegan Sun buffet restaurant every day!
There are also plenty of live entertainment venues for kids, families and adults. Best of all, Mohegan Sun offers a Kids Quest hourly care play center for children, and a Cyber Quest arcade for family-friendly fun!  This was a complete game changer for me since we didn't have someone else with us to watch the kids.  I was completely sold!  It was such a treat to bring them to a safe place like Kids Quest for a couple of hours while we had the opportunity to explore the casino floor. (We didn't win big, but we had fun while being kid-free!)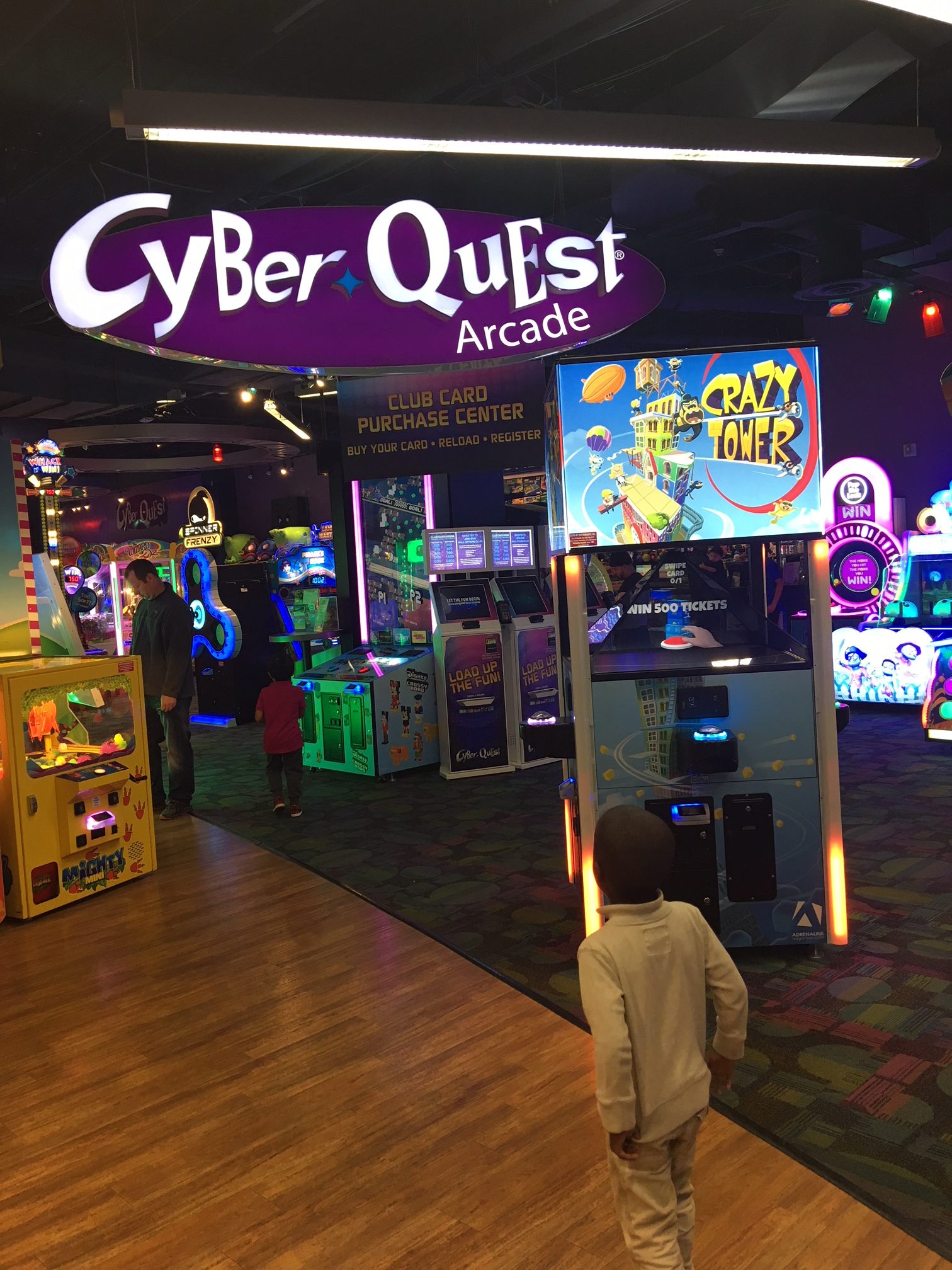 Of course, we toured Kids Quest first to make sure it was indeed safe and some place we felt comfortable leaving our kids at since they had never been there before.  Kids Quest not only has a fully trained and capable staff, it's also packed with lots of stuff to keep kids occupied for hours on end.  There are iPad stations, PlayStation stations, video games, rock wall, a stage for karaoke and imaginative play, art supplies, an area for tiny tots & babies, a sports zone and so much more!  Kids Quest is for children ages 6 weeks to 12 years old.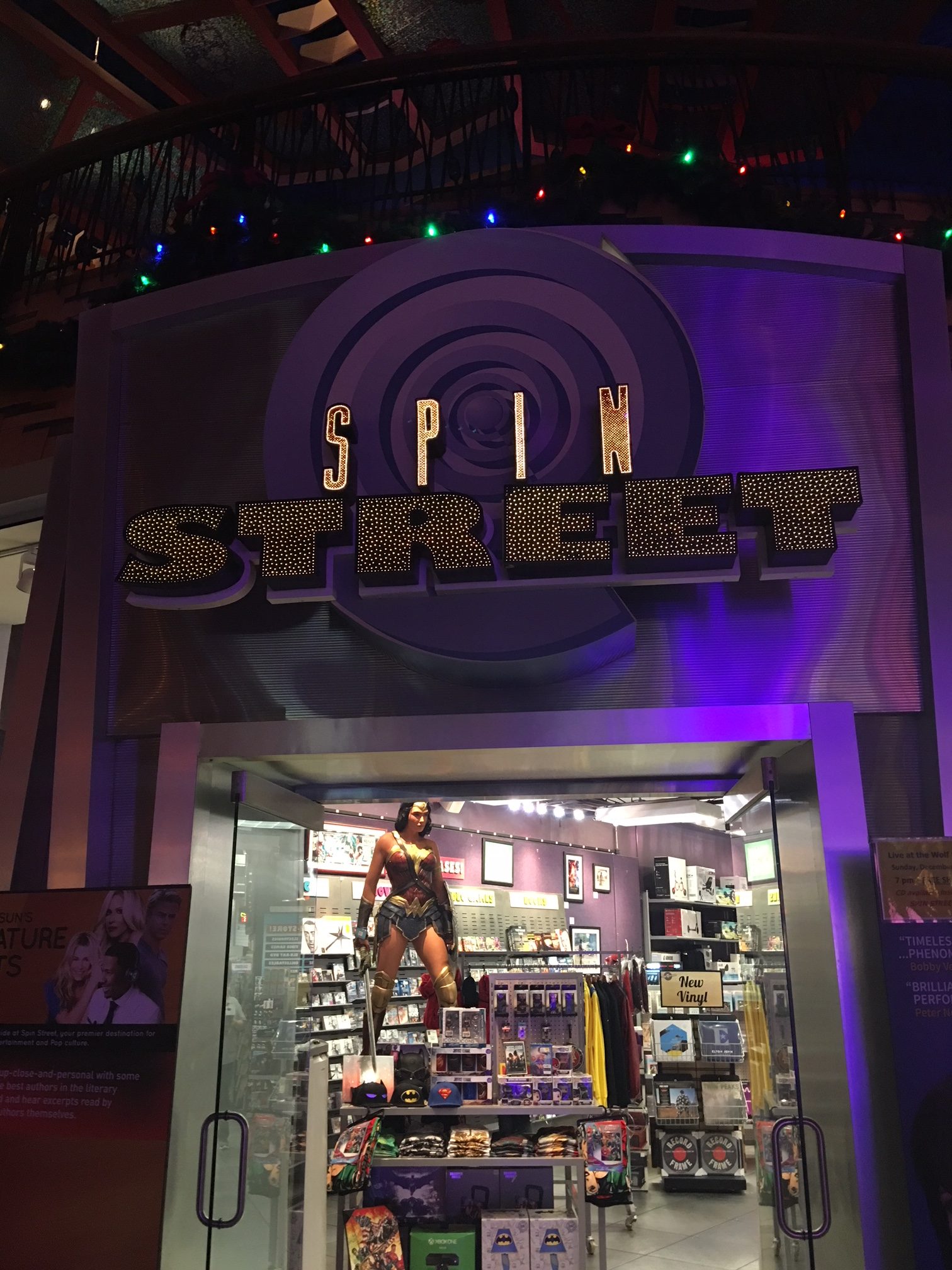 Mohegan Sun also has their own book store called Spin Street which has a small selection of fiction and nonfiction books for adults (no picture books for kids), videos and other novelty items like t-shirts.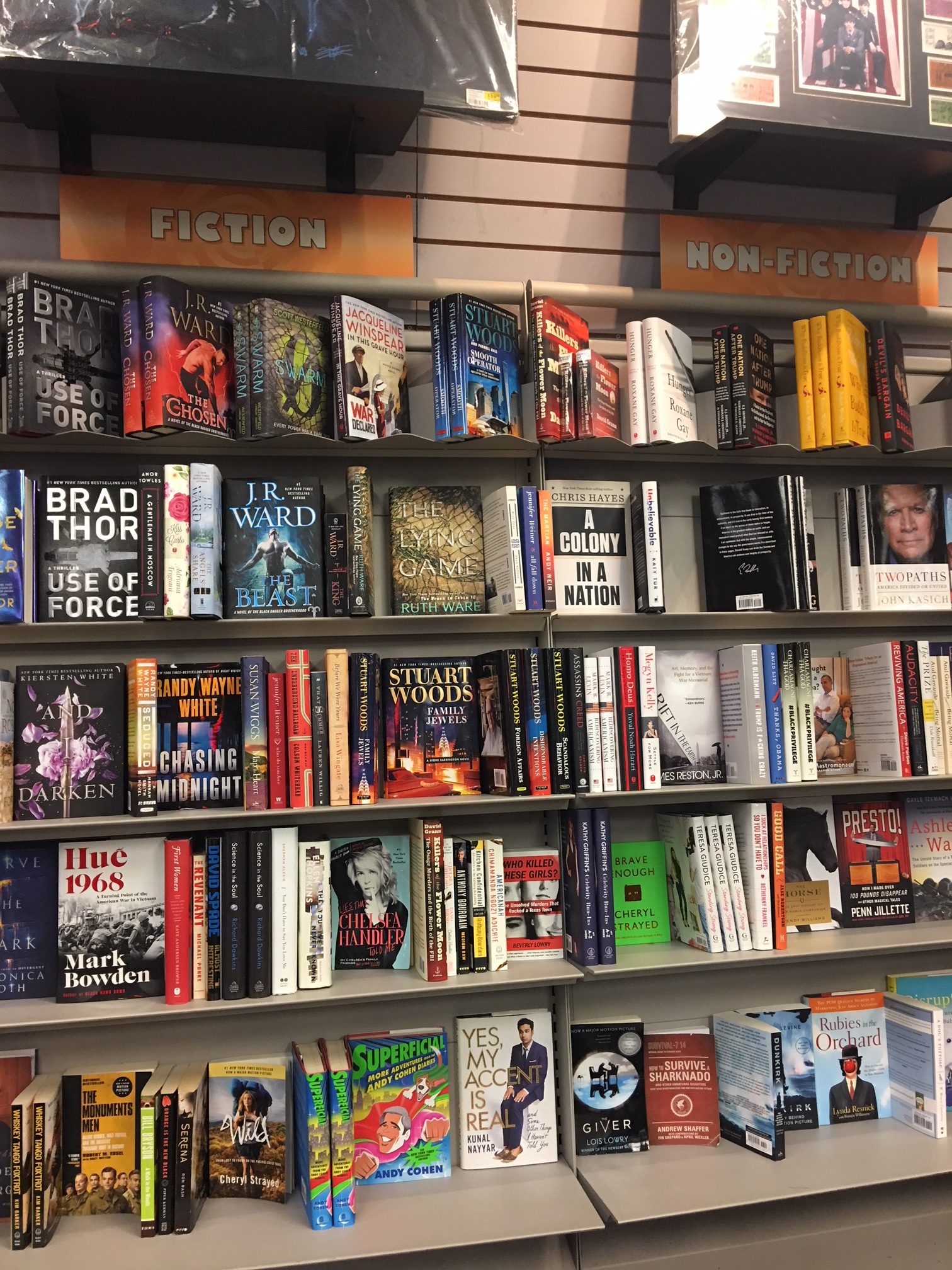 Display of fiction and nonfiction books inside the Spin Street book store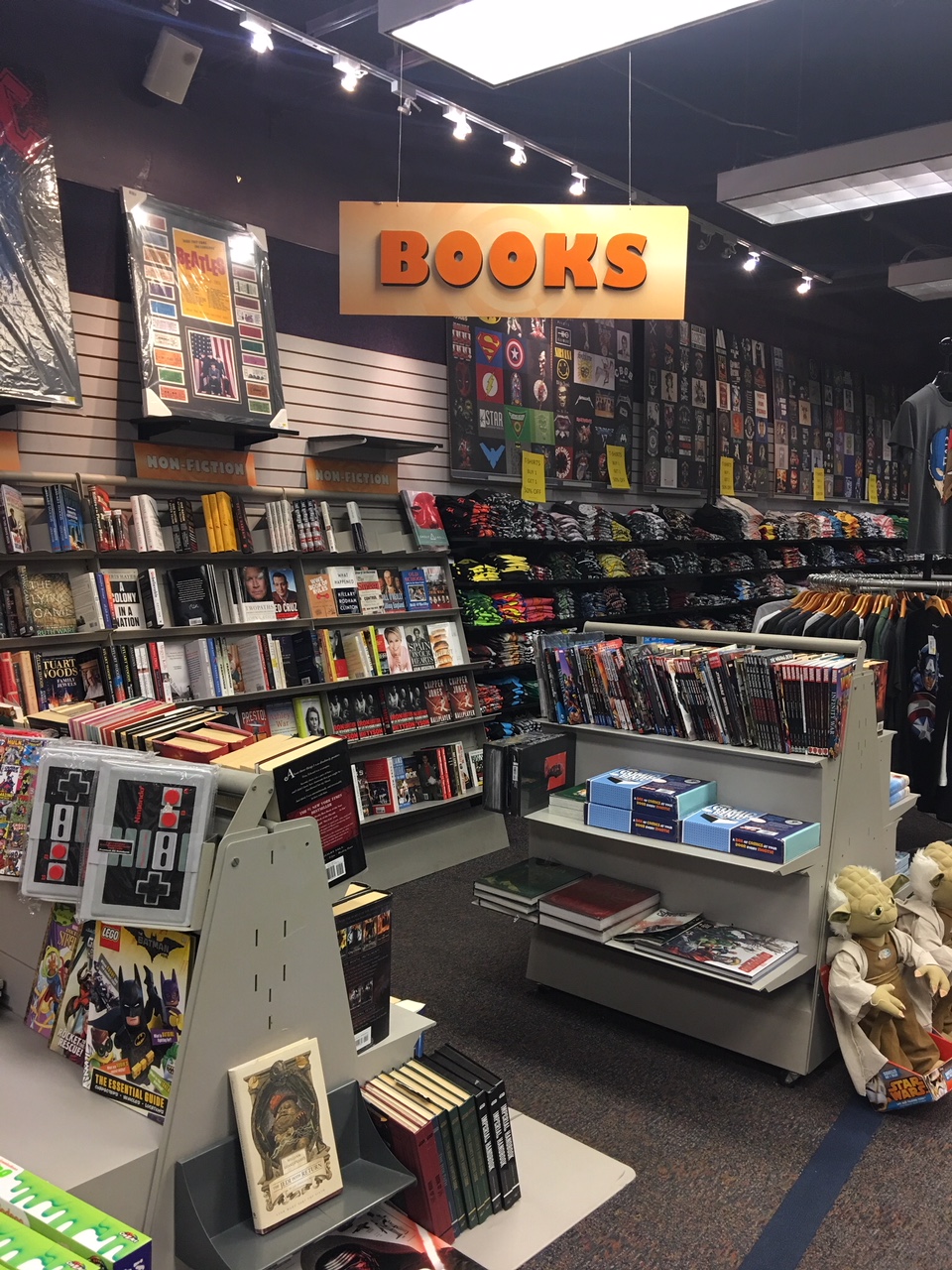 Display of books and novelty items inside the Spin Street book store
In addition to checking out Spin Street book store we also ventured out to two local libraries: Gales Ferry Library and Bill Library.  Bill Library is closer to Mohegan Sun and Gales Ferry Library is located about 10 – 15 minutes away from Bill Library.  Both libraries were very charming and quaint with a nice selection of recent and older books for children, teens and adults.  The kids enjoyed playing with the toys in the children's section of Bill Library, but they were fast asleep by the time we arrived at the Gales Ferry Library.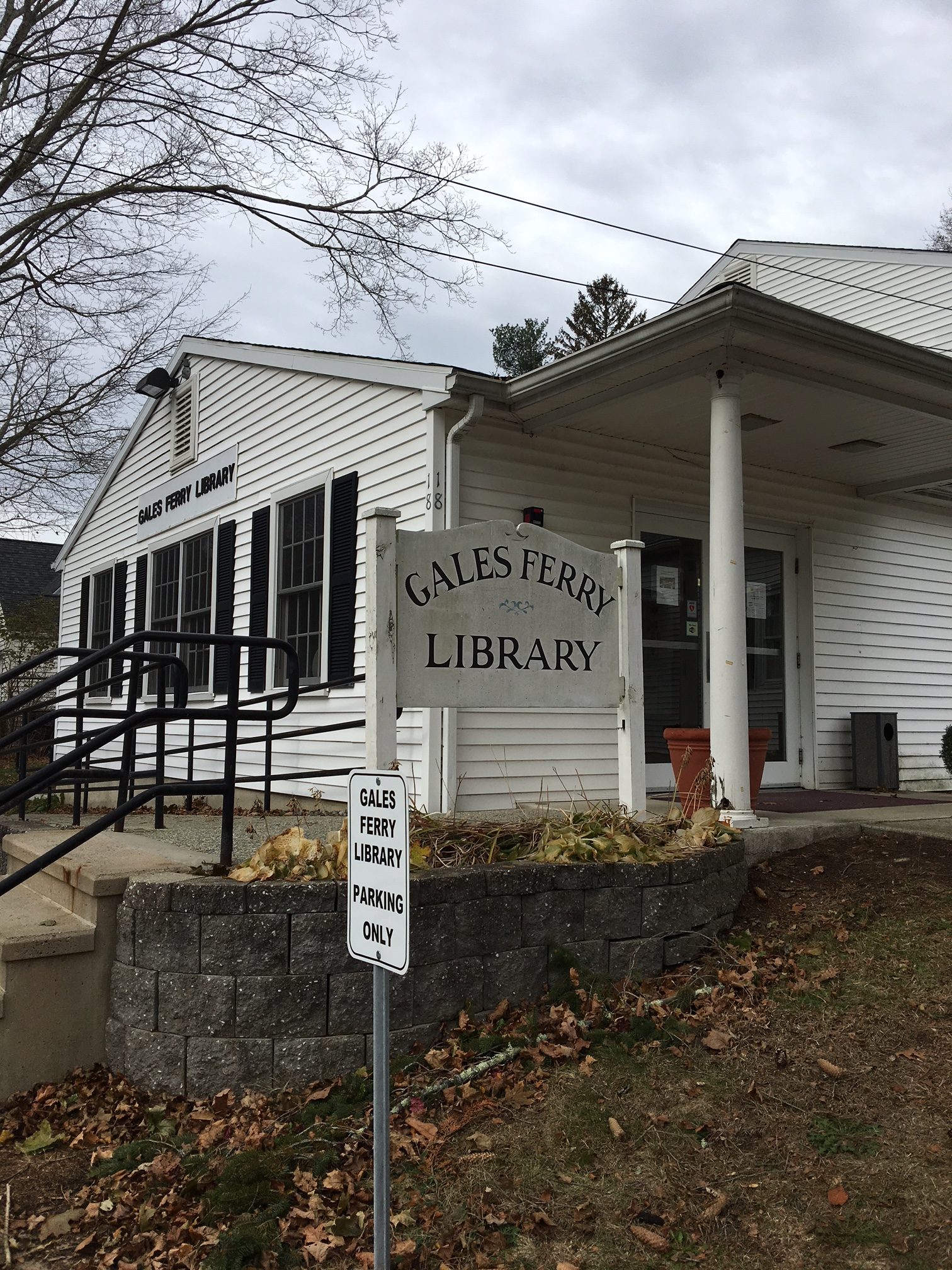 Gales Ferry Library located in Gales Ferry, CT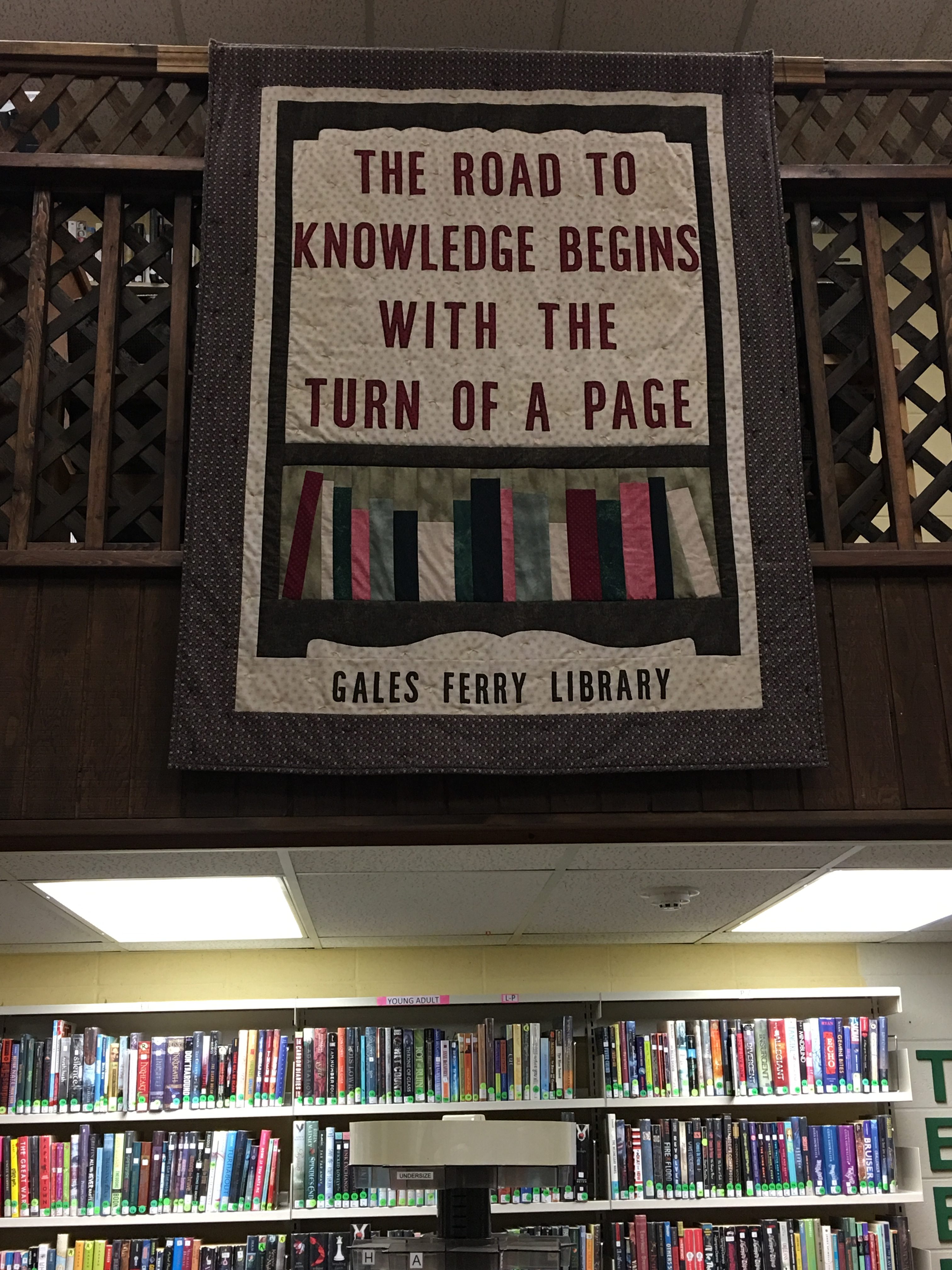 "The road to knowledge begins with the turn of a page."
If you're thinking of taking a family trip to Mohegan Sun I'd highly recommend it!  Bring the kids to enjoy the arcade or some of the many other kid-friendly activities they have going on at different times of the year.  We'll definitely be returning more often to visit with or without the kids!
Your turn: Do you think casinos resorts are for adults only?  Feel free to share in the comments.