We partnered with Disney Books to bring you this fun and easy shoe tying activity for kids.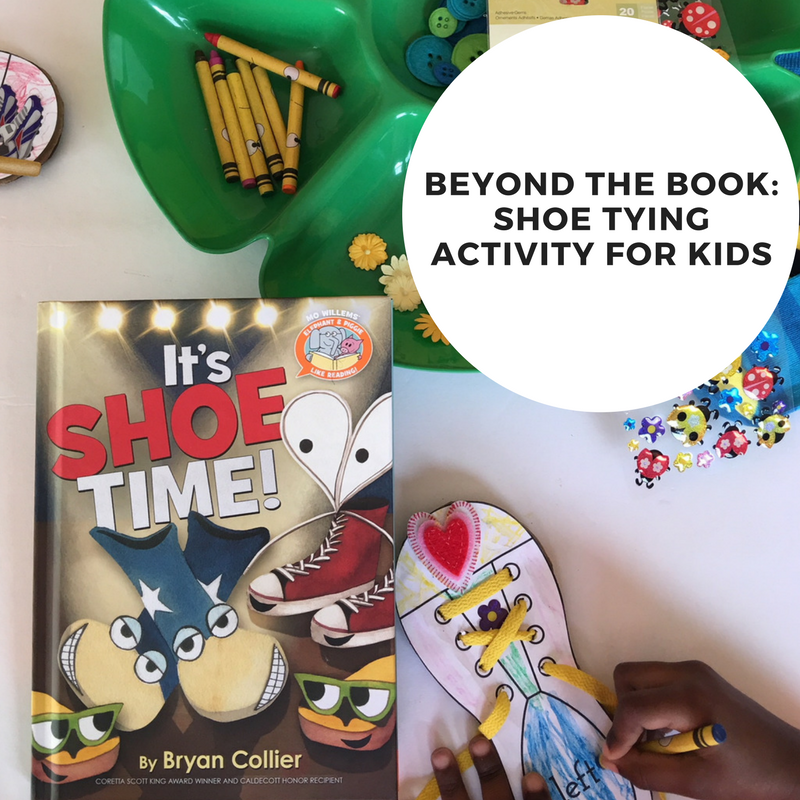 Using the potty.  Riding a bike without training wheels.  Getting yourself dressed.  Tying your own shoelaces.  Conquering any of these tasks are considered to be childhood milestones that truly set kids apart as "big kids".  Am I right?
But shoe tying is not necessarily easy to learn or teach, especially with kids under the age of 6.  Developmentally speaking, children are typically capable of independently lacing up and tying their shoes all by themselves by 6 1/2 years of age.  Prior to that age, there is a progression of skills that build up to conquering the ultimate task–shoe tying.  Despite knowing this information, I decided to start introducing the kids to the concept of tying their shoes a little early.  It's never too soon to start, right?
Before we began our craft activity, we read the latest book in the Elephant and Piggie Like Reading! series by Mo Willems, It's Shoe Time! by Bryan Collier.  It's such a cute story about a little African-American girl in search for the perfect pair of shoes.  The book provides a great overall message to kids about individuality and daring to be different.  Who says your socks, shoes or shoelaces always have to match?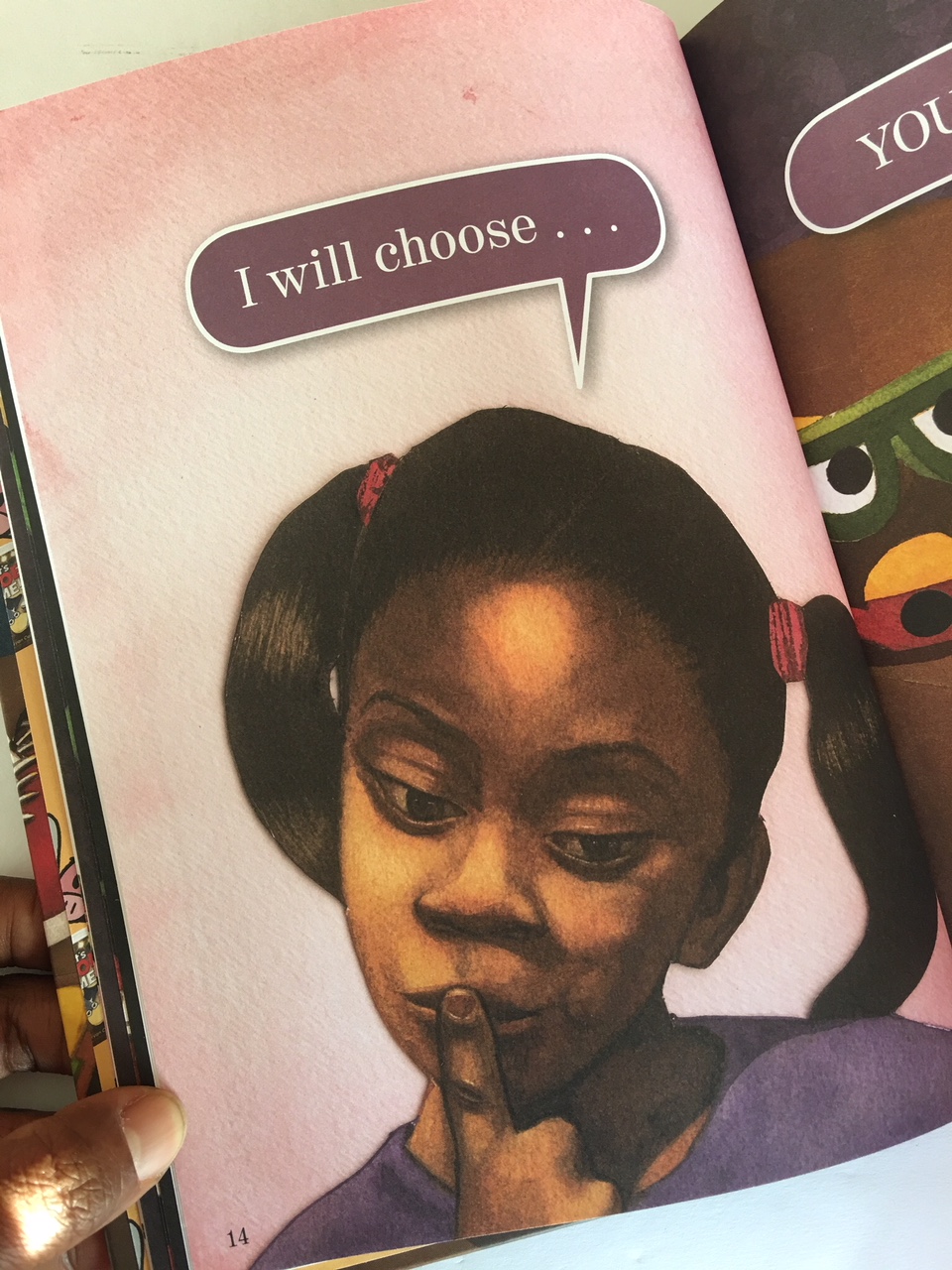 I was pleasantly surprised to see this book featured a little Brown girl and her dad!  The kids were thrilled to see Elephant, Piggie and even Pigeon appear in the book.  The Elephant & Piggie Like Reading! series introduces readers to new authors and characters through Mo Willems' beloved characters.  What a fun surprise!  This book was also great for reinforcing concepts like the matching pairs and the difference between your left foot and right foot.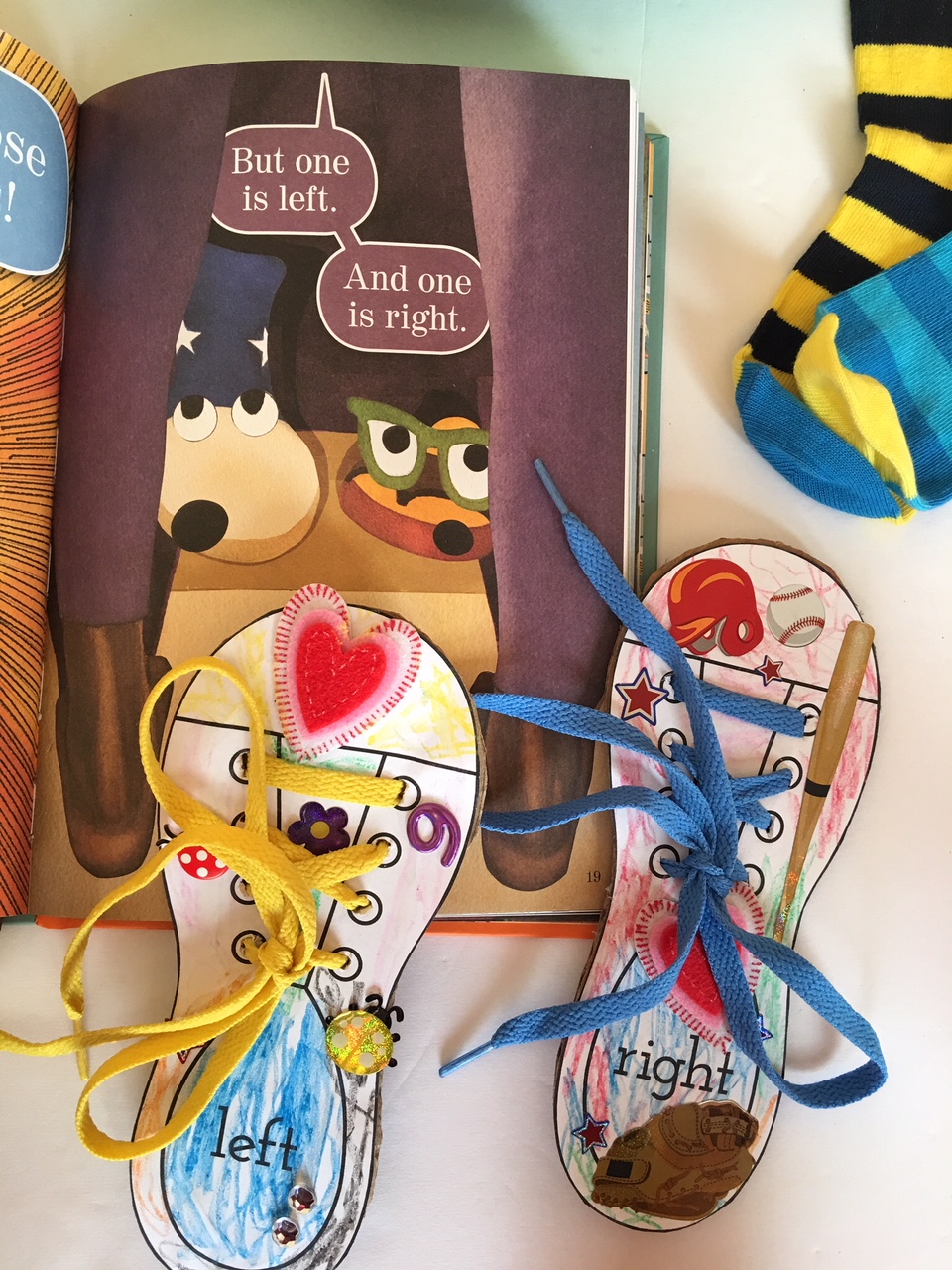 To make the shoes, I simply printed a free shoe template and glued it to a piece of cardboard for reinforcement.  After the kids colored and decorated their cardboard shoes, it was time to practice tying the laces.  My 4 year-old son had a little bit of a harder time trying to grasp the concept than my 5 year-old daughter.  She's a tenacious little girl and I have no doubt she'll get it down after practicing more times and when she's developmentally ready.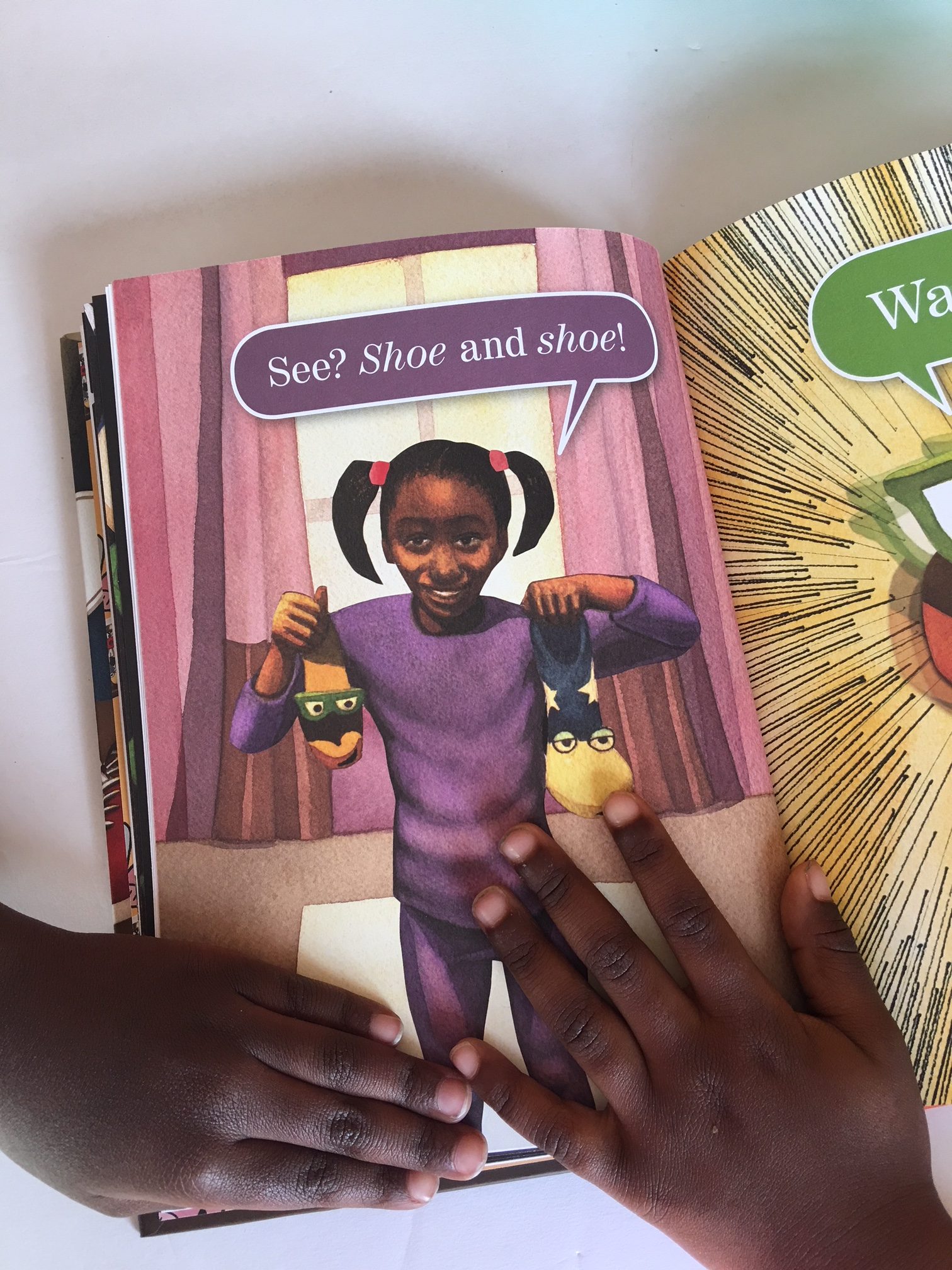 Since my kids seem to retain information better when there's a catchy rhyme or song to go along with it, we practiced saying this rhyme during our practice sessions:
Bunny ears, Bunny ears, playing by a tree.
Criss-crossed the tree, trying to catch me.
Bunny ears, Bunny ears, jumped into the hole,
Popped out the other side beautiful and bold.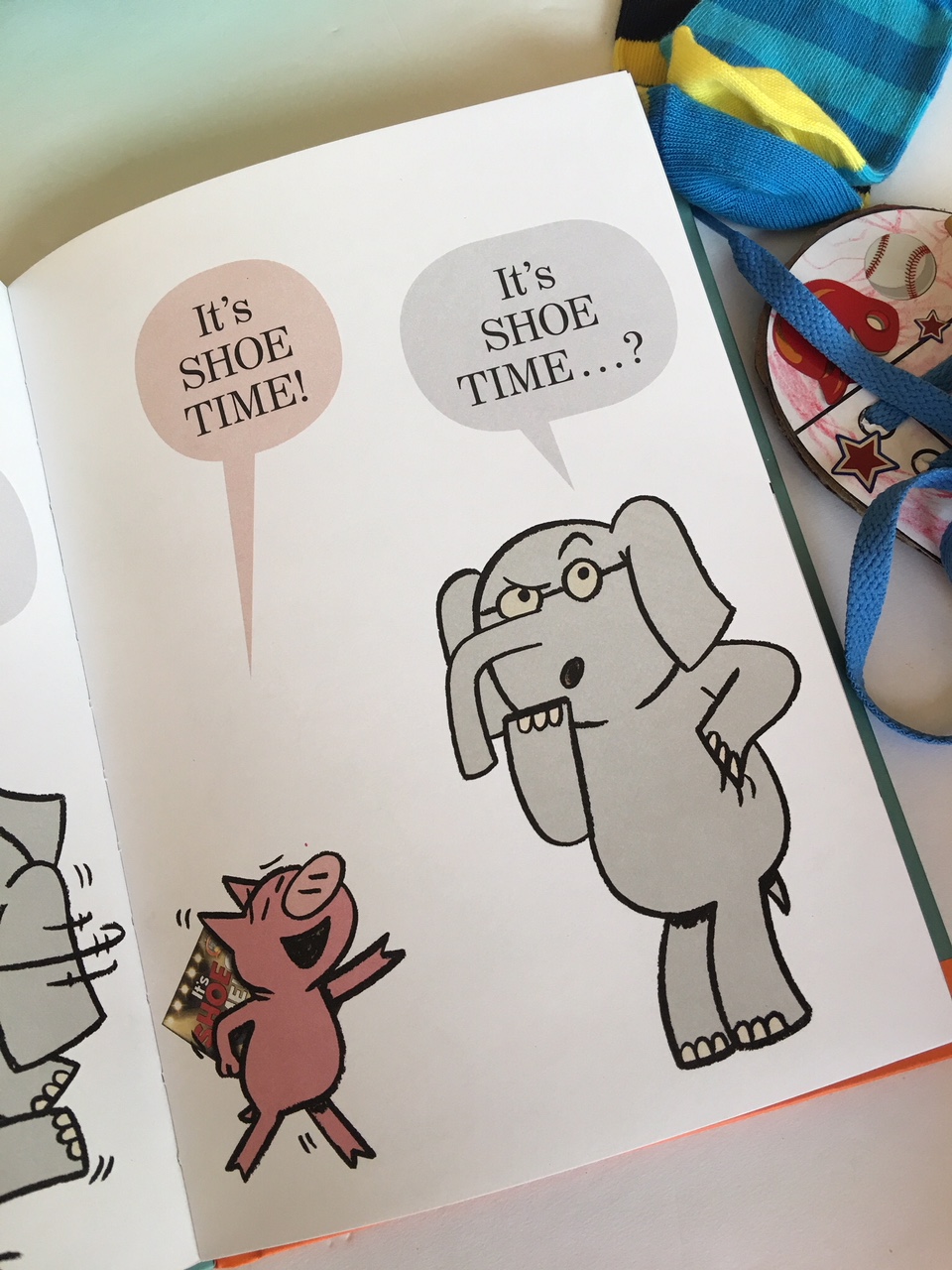 If you're looking for some help teaching your child to tie his or her laces, I hope you found this activity to be helpful.  And if you're looking for a fun shoe themed-book to read check out It's Shoe Time!
Have you already taught your children to tie their laces? What worked for you?
************
Book Featured
It's Shoe Time! by Bryan Collier (from the Elephant & Piggie Like Reading! series from Mo Willems)
Released November 7th, 2017
Recommended for ages 6-8
About the Book
Tie your laces. Zip your zippers. And tap your toes. It's…SHOE TIME!
This lyrical beginning-reader by multi award-winning artist Bryan Collier turns the closet on its heel and redefines what it means to be a pair. Beautifully rendered art paired with rich, rhyming dialog creates a powerful reading experience.

Connect With Disney Books!
Visit the Official Website
Follow Disney-Hyperion on Twitter