As soon as the holidays start to roll around, people often ask me for children's holiday book recommendations – specifically Christmas books for children of color.  As I've often said, I don't discriminate when it comes to reading books on my own or with my kids.  However, I do know the power of children seeing themselves reflected in literature especially around Christmas when they are bombarded with images of a Caucasian Santa Claus.
So in addition to reading quality books that prominently feature children of color, I also support small Black-owned businesses like Green Top Gifts to show my kids that Santa can look like us – enter Clarence Claus.  Have you heard of him yet?  He's the Black Santa Claus I wish I had been exposed to growing up.
Greentop Gifts is a wrapping paper company featuring a Black Santa Claus. Clarence Claus™ truly represents the culture and lifestyle for people of color.  You may have seen the Clarence Claus wrapping paper featured in the list of Gayle King's Favorite Things in the December 2017 issue of Oprah Magazine.
We've proud to collaborate with Greentop Gifts to showcase their high quality wrapping paper and highlight eight Christmas books I think every Black child should own (or at least read and borrow from the library).  The children's books mentioned below is a great place to start if you are looking for Christmas stories featuring Black children and families.  Not only are they entertaining, but they also help put children (and adults) in a festive mood.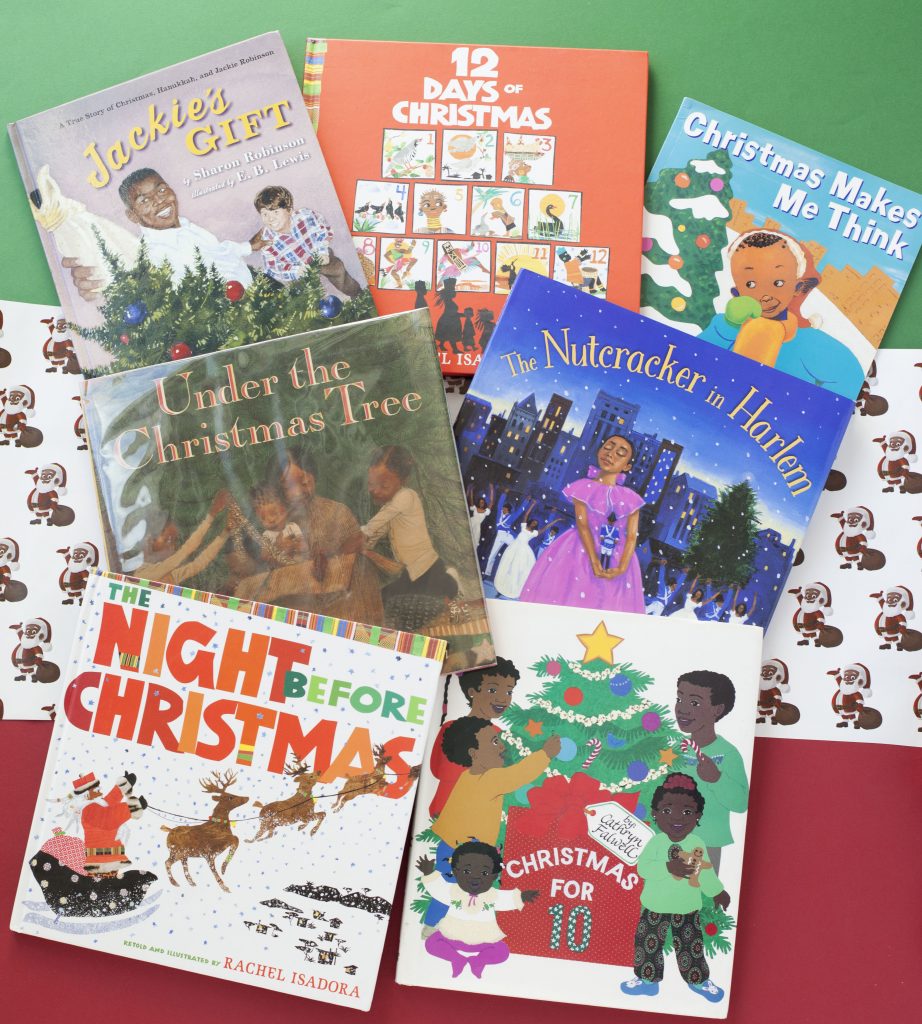 Recommended Picture Books (Ages 4 – 8)
12 Days of Christmas by Rachel Isadora
Christmas for 10 by Cathryn Falwell
Christmas Makes Me Think by Tony Medina
Jackie's Gift by Sharon Robinson
The Night Before Christmas by Rachel Isadora
The Nutcracker in Harlem by T.E. McMorrow (Read my review here!)
Under the Christmas Tree by Nikki Grimes and Kadir Nelson
What are some of your favorite Christmas books to read with your little readers?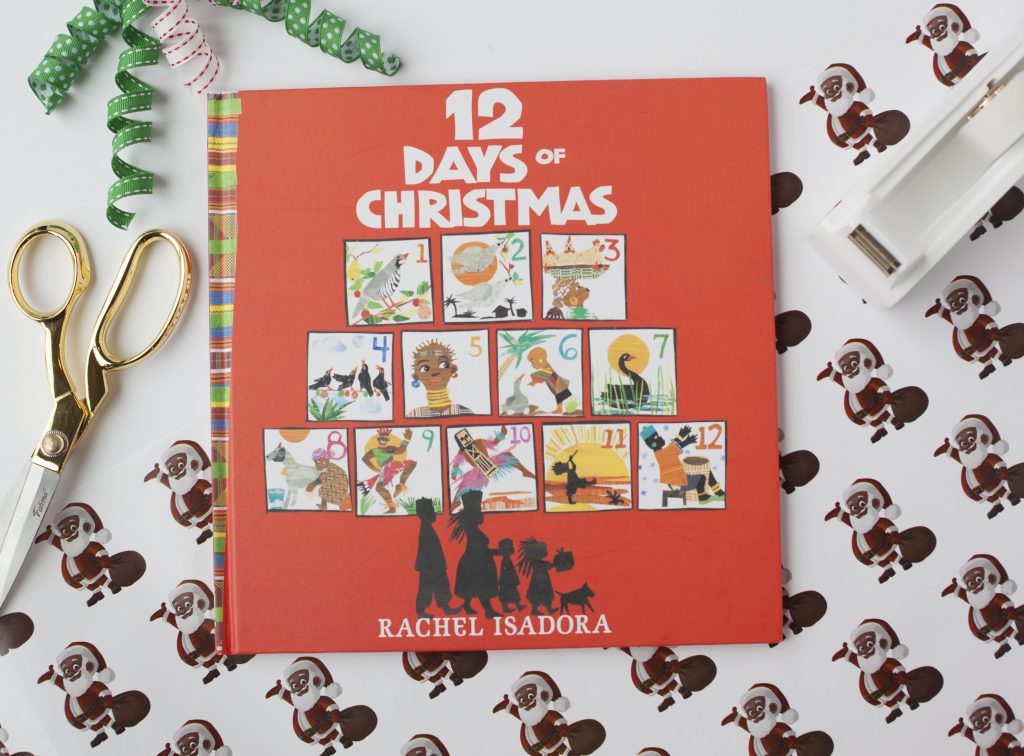 Be sure to enter our Instagram giveaway where you can enter to win:
(2) rolls of Clarence Claus Wrapping Paper
(4) Clarence Claus Gift Labels
(1) Clarence Claus Kid's Shirt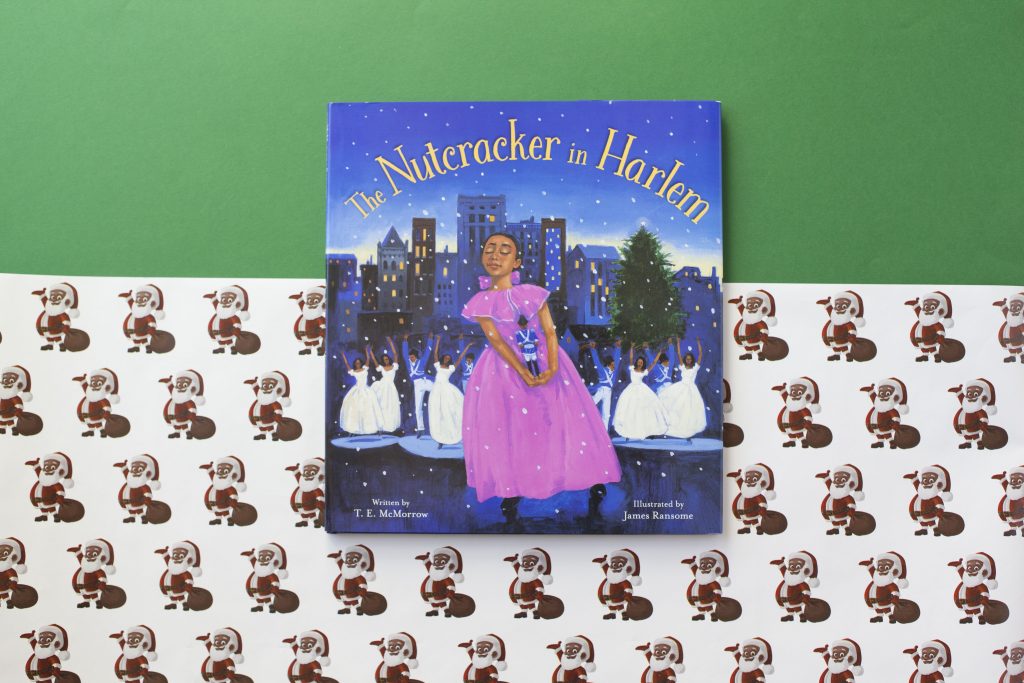 Happy Holidays and happy reading!