The Nutcracker in Harlem by T.E. McMorrow, illustrated by James Ransome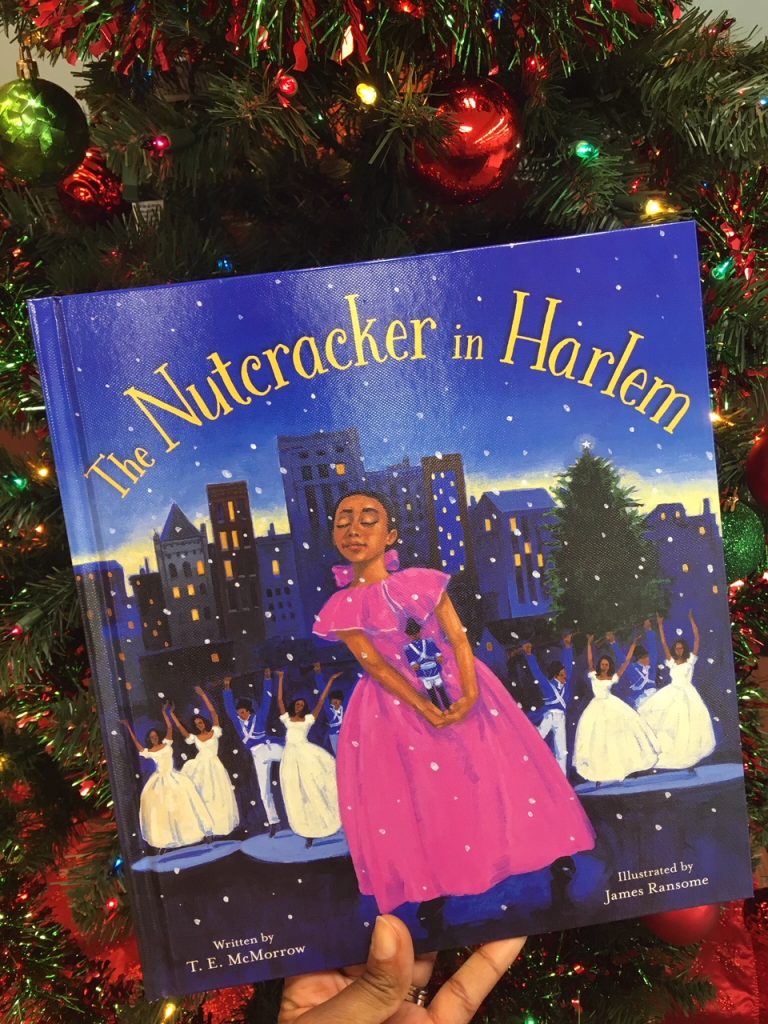 Publisher: Harper Collins
Pages: 32
Format: Hardcover
Age Range: 4 – 8
Grade Level: Preschool – 3
Synopsis
This jazz-inspired reinvention of The Nutcracker is a worthy tribute to the dreamlike wonder and magic of the Christmas season.  In this original retelling, set in New York City during the height of the Harlem Renaissance, one little girl finds her voice as a musician thanks to her enchanting adventures with a magical toy.
This quintessential holiday tale is brought to vivid life by debut picture book author T. E. McMorrow and Coretta Scott King Award-winning illustrator James Ransome. An author's note at the end provides additional information about the history of the Harlem Renaissance, and about the author's inspiration for this musical retelling.
Reflection
The Nutcracker has become a staple to many families across the world during the holiday season.  The Nutcracker's evolution and influence on the world is unlike any other ballet in history.  There are now several versions of the play complete with their own staging, choreography, costumes and interpretations.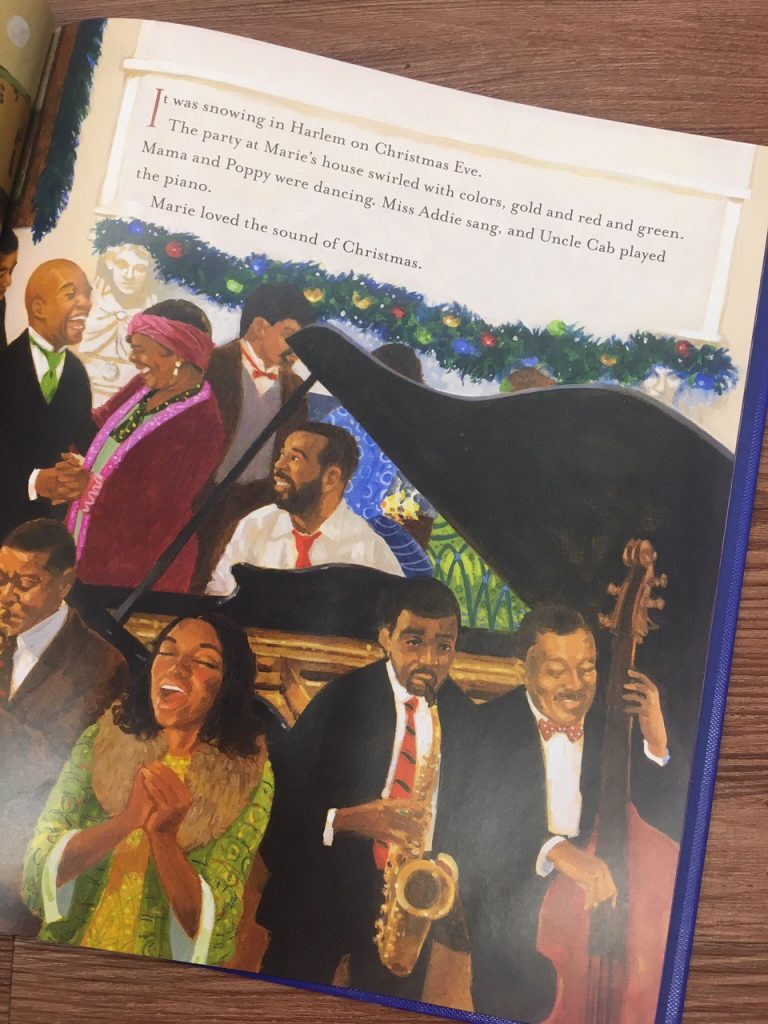 We love this new retelling of the Nutcracker – it's so beautiful! The colorful and detailed water color illustrations by illustrator James Ransome are simply amazing!  The story follows the traditional plot of The Nutcracker and the Mouse King with a lovely jazz inspired twist.
Set in New York City during the height of the Harlem Renaissance in the 1920's, little Marie finally finds her voice as a musician after doubting her musical gifts and her ability to sing.  She falls asleep under a Christmas tree holding a nutcracker drummer boy her Uncle Cab gave her as a gift.  During her nap, Marie dreams of the Nutcracker ballet – that's when she finds her confidence to sing at the party.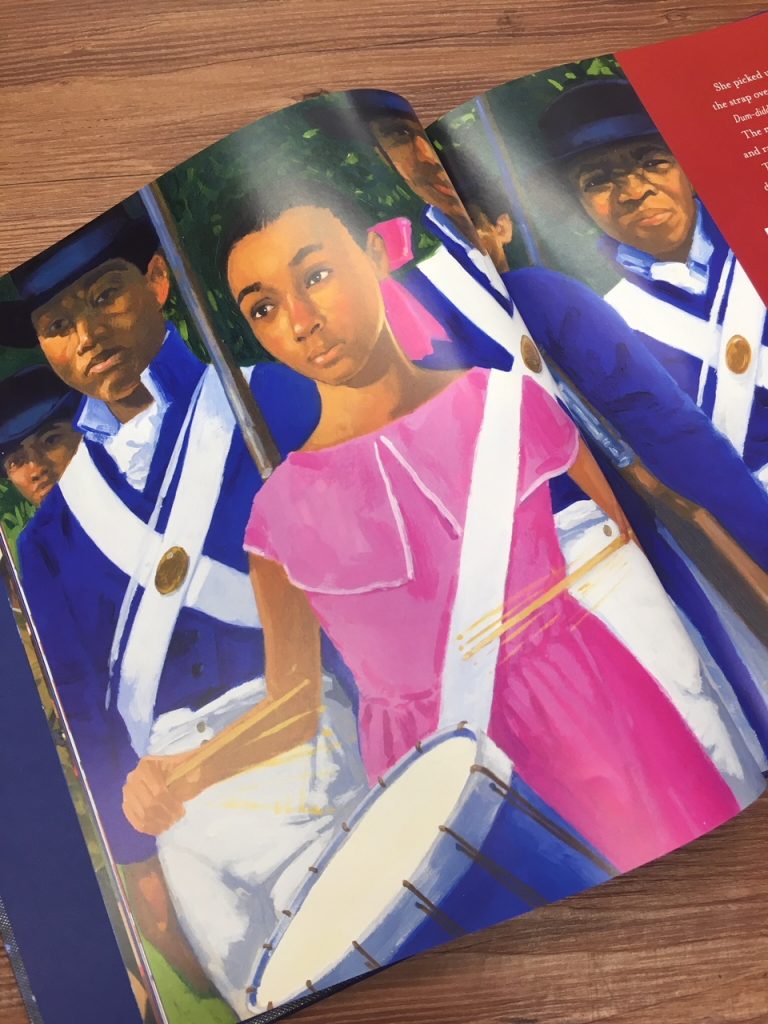 I remember watching the Nutcracker on several occasions as a child and even had the opportunity to go see the play in New York City.  It's such a magical story for kids and adults alike.  As much as I love the original Nutcracker, I am so pleased an African-American version of this book exists for children of color to see themselves reflected in this classic story.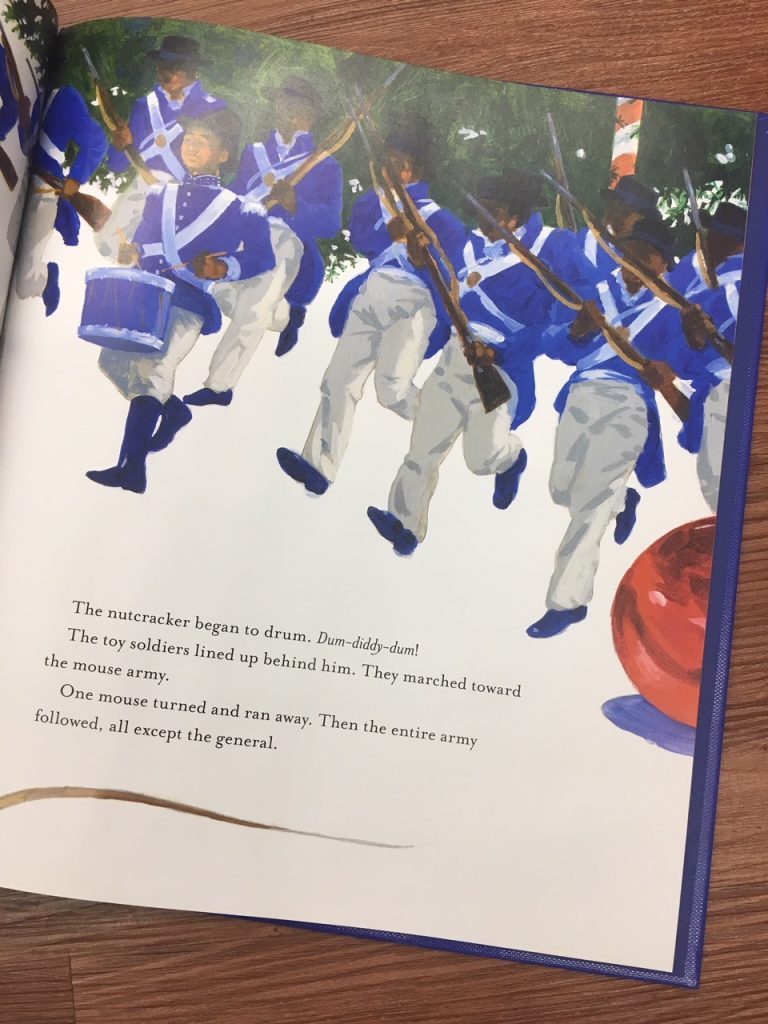 The back matter contains an author's note about the inspiration for the story. It also includes additional information about the Harlem Renaissance.  A wonderful Christmas themed book with themes of: music (jazz), dance, overcoming fears, finding your voice, confidence and family.  Add this one to your holiday book collection!
Your turn: Have you read this book with your little readers yet?  Do you enjoy the story of the Nutcracker?  Feel free to share in the comments.