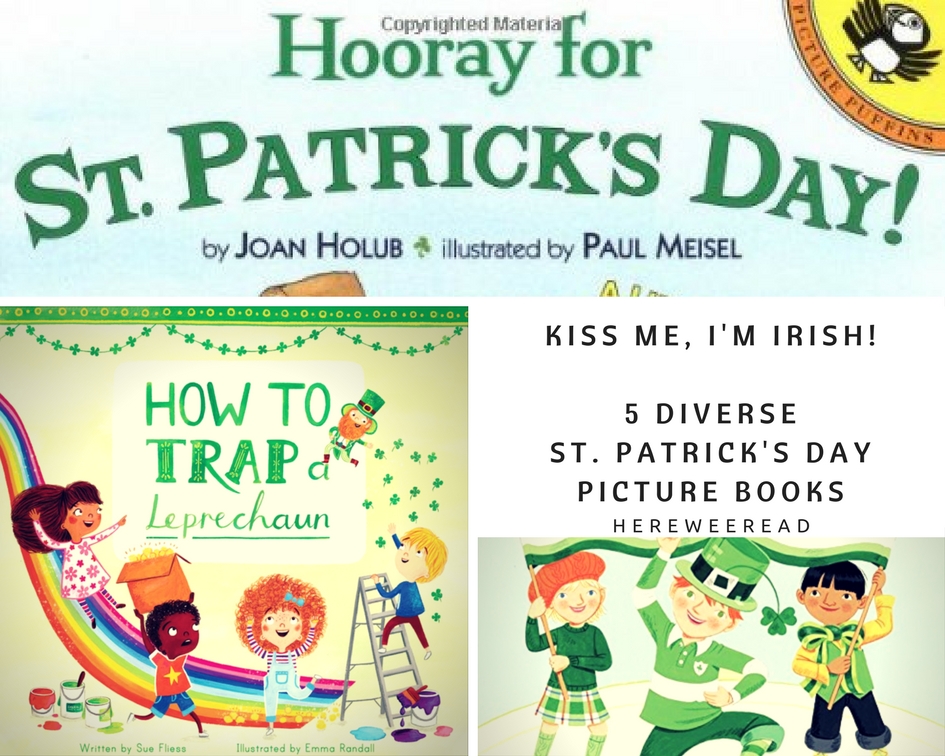 I never really used to do much to celebrate St. Patrick's Day besides wear the color green and cook corned beef and cabbage. If I really wanted to get fancy I'd eat a green bagel or drink a green smoothie.  However, since becoming a parent, St. Patrick's Day is now all about shamrocks, rainbows, setting leprechaun traps, teaching the kids about the holiday and finding fun ways to celebrate the day.  Needless to say, Pinterest is my best friend.
The kids and I also read a variety of St. Patrick's Day themed books.  Here, I've listed 5 of our favorite St. Patty's Day books that feature a diverse cast of characters.  Enjoy!
Sue Fliess's read-aloud text and Emma Randall's whimsical illustrations will provide much fun for young readers eager to catch their very own leprechaun! But beware: leprechauns may leave you with nothing but a cardboard box and a shoe or two.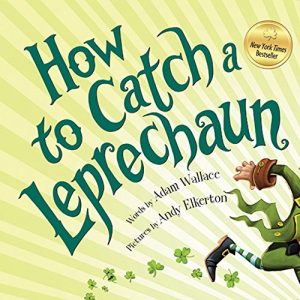 You've been planning night and day, and finally you've created the perfect trap! Now all you need to do is wait. Is this the year you'll finally catch the leprechaun? Start a St. Patrick's Day tradition with this fun and lively children's book.
How to catch a leprechaun?
It's tougher than you think!
He'll turn your whole house upside down.
He's quicker than a wink!
It's Saint Patrick's Day, and time to join in the celebration. Children can lift the flaps for interactive fun as they see the children in this book make holiday crafts, taste traditional Irish food, perform a play about Saint Patrick, and even march in a Saint Patrick's Day parade. As an added bonus, they can search for the hidden leprechaun on each spread.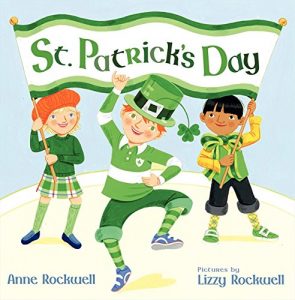 Today in Mrs. Madoff's class we all wore something green to school. Kate played the fiddle and we danced to Irish music. Then we learned about St. Patrick and many Irish tales and traditions. Now we know why there are no snakes in Ireland. Not every-one in school is all Irish like me, but we all can celebrate St. Patrick's Day together!

The greedy Leprechaun King has locked away all the luck in Ireland and the whole country has fallen in to despair. Through clever charades, Fiona outwits the Leprechaun King and restores luck to the land.
Your turn: How do you celebrate St. Patrick's Day with your children?  What books would you add to this list?  Feel free to share in the comments.