Being able to relate to the characters in a book is such a vital piece of enjoying it. It is through these characters that we find the courage and strength to be who we truly are. Trials and tribulations are at the heart of every story, and the way that characters triumph over them can be the essence of what readers are searching for in their own lives. It's no coincidence then that so many characters can feel lost, alone, and full of doubt. The uncertainty that haunts the beginning of a book, though, can be washed away by the end, leaving behind a sense of hope and fortitude that we, as readers, need from time to time. It is this self-confidence that we hope to instill in the young readers who glance into unknown pages and hopefully are able to see themselves reflected back.
During January, @kidlitpicks shared books we could see ourselves and others in, and we're excited to share our round-up for the month. A special shout-out to Wendy from Homegrown Reader for the theme!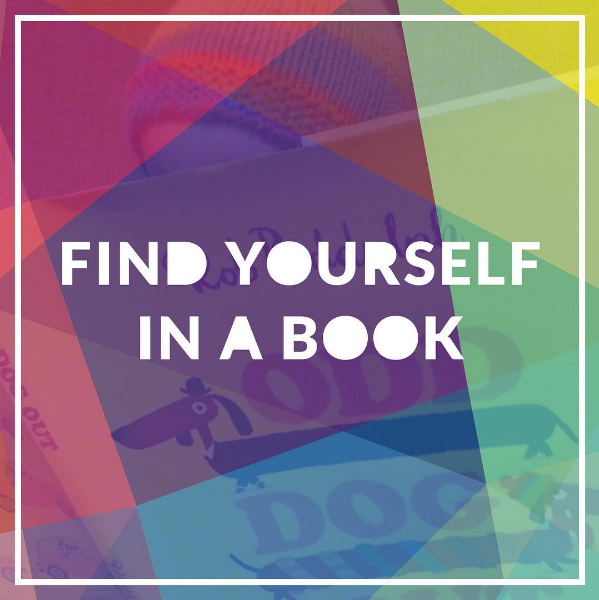 Little Red and the Very Hungry Lion, by Alex T. Smith
"Though she's little, her inner strength and smarts make Little Red more powerful than brawn, mightier than a lion's ROAR!" — Summer from @readingisourthing

Rulers of the Playground, by ​​Joseph Kuefler
"Regardless of physical differences or emotional differences, there's a wide range of touchpoints in this book for readers to connect to." — Mel from @spiky_penelope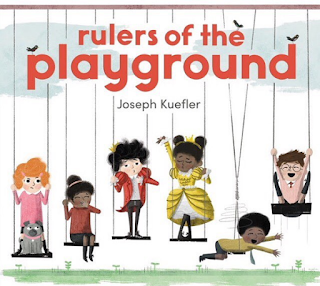 Also an Octopus, by Maggie Tokuda Hall and Benji Davies
"When it comes to finding yourself in a book, no element does that as well as space – space for imagination, play, re-creation, or projection." — Katie from @afriendlyaffair
The Day the Crayons Quit, by Drew Daywalt and Oliver Jeffers
"If you want your lion to be purple with flames for hair, rock on! Be yourself and let your artist side blossom." — Leah from @astoryaday

My Color Is Rainbow, by Agnes Hsu and Yuliya Gwilym
"In the end, the little white arch learns that it doesn't need to be defined by one characteristic alone, but that what makes it so beautiful is that it has a little bit of each color." — Clarissa from @book.nerd.mommy
When I'm a Mummy Like You!, by David O'Connell and Francesca Gambatesa

Samson the Mighty Flea, by Angela McAllister and Nathan Reed
"It also has a great message about perception, ambition, and finding happiness where you are." — Megan from @chickadee.lit

Rosie Sprout's Time to Shine, by Allison Wortche and Patrice Barton 
"Rosie learns that there is never a wrong time to do the right thing!" — Arielle from @childrensbooksgalore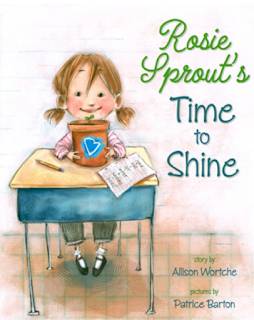 A Child of Books, by Sam Winston and Oliver Jeffers
"A Child of Books is one of those gorgeous, lyrical works that you will want to open and read again and again- one that resonates deeply and viscerally." — Lauren from @happily.ever.elephants
Lola Gets a Cat, by Anna McQuinn and Rosalind Beardshaw
"Not only can my kids see themselves in this book, but I can see myself and my husband in Lola's parents." — Charnaie from @hereweeread
"Odd Dog Out and stories like it are not only messages for those who feel lost and alone. It is also a message for those around them, spreading the word about empathy, love, and acceptance." — Wendy from @homegrownreader
Fang Fang's Chinese New Year, by Sally Rippin
"Growing up between the Chinese and Australian cultures, I absolutely shared Fang Fang's self-consciousness about being different. But to all the little Fang Fangs out there, I hope you find yourself surrounded by good people and books that encourage you to embrace and celebrate what makes you unique." — Shannon from @ohcreativeday
 Your turn: What books would you add to this list?  Feel free to share in the comments.