Have you joined our Read Aloud Book Club for Kids yet?  This year I made a goal to read aloud more easy reader chapter books with my kids in addition to reading lots of picture books. So instead of keeping it to myself, I thought it would be fun to have others who may be interested join us!
As the year goes on, I hope to expand this club with beyond the book activities and maybe a few other goodies. For now though, the goal is to just read aloud 1 easy reader chapter book per month.  This club will feature different easy to read diverse and inclusive chapter books to read aloud each month with the younger children in your home. Are you up to the challenge? Do you have a goal to read aloud daily with your kids? Join us!
Here's the second diverse chapter book we'll be reading aloud:
Museum Mysteries: The Case of the Missing Museum Archives by Steve Brezenoff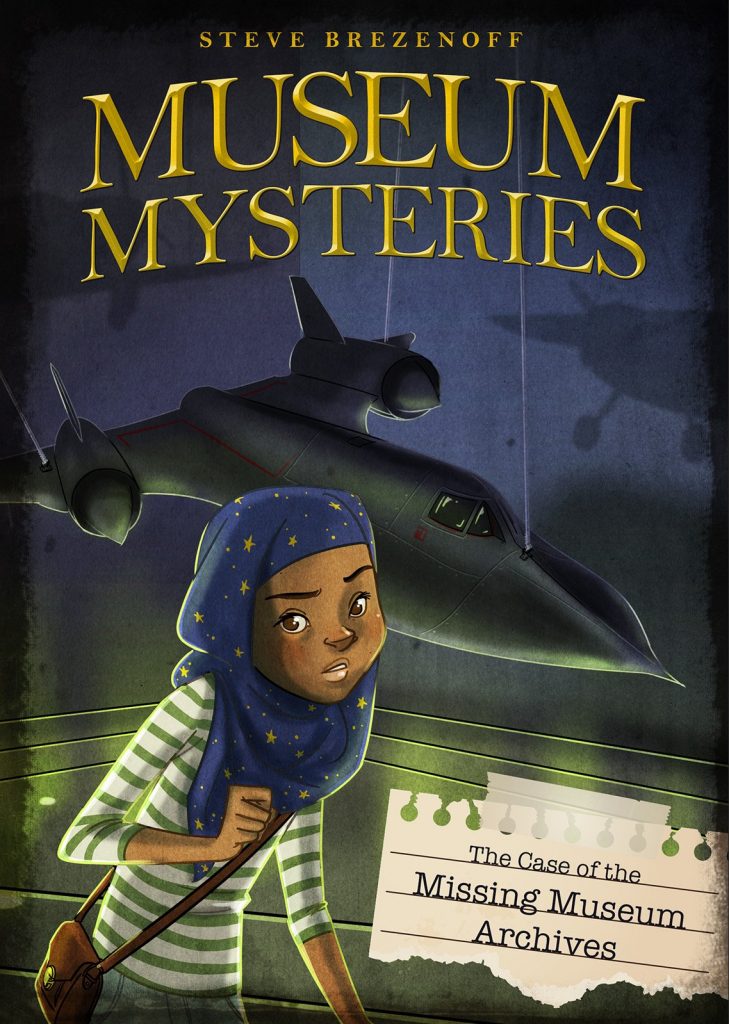 Synopsis
When the plans for the prototype of a failed flying machine go missing from the Air and Space Museum's archives, Amal's father, the assistant archivist, is blamed. No one suspects a crime has been committed ― except Amal and her friends. With her father's job on the line, it's up to them to track down the missing plans. Can Amal and her friends get to the bottom of the museum mystery before it's too late?
***********************************************************
This book is slightly longer than last month's selection, but it's less than 130 pages.  So, if you read an average of 4 – 5 pages aloud per day you and your kids should finish reading it by the end of February.  Also, this book is part of a diverse mystery series for young readers published by Capstone Young Readers!  If you like this book you may want to check out the others in the series like The Case of the Haunted History Museum.
I hope some of you will join us next month and read along with your little readers.  Happy Reading!
Your turn: What are some of your favorite easy reader chapter books for kids?  Feel free to share in the comments.