I'm honored to take part in the 4th annual Multicultural Children's Book Day event for another year.  Thank you to Fathers Incorporated for supplying us with complimentary copies of their empowering books to read and share!
Daddy, There's a Noise Outside by Kenneth Braswell, illustrated by Joe Dent & Julie Anderson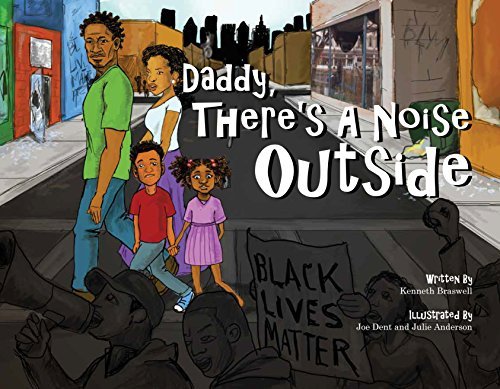 Synopsis
This engaging story begins when two children are awakened by noises in the middle of the night outside the window of their inner-city neighborhood. Both their Dad and Mom spend the next morning explaining to them what was taking place in their community.
Reflection
Following the Black Lives Matter movement in 2016, parents, educators and librarians around the world have been looking for ways to talk to children about race, justice and privilege.  Over the past few years, it is sadly evident we still have a great deal of work to do to heal racial issues in our society.  As a parent, I believe it is critical to be prepared to address any questions or concerns children may have about things they see in the media or in their communities.  This can be done by educating ourselves on the issues and ensuring we can use quality resources and books like Daddy, There's a Noise Outside to teach and understand the current and historic justice debates and protests.
Daddy, There's a Noise Outside begins when a brother and sister are awakened by noises in the middle of the night outside the window of their inner-city neighborhood.  When they wake up the next morning their parents explain what was taking place in their community.
I love how the author takes the complex subject matter of protesting and communicates it in a way that's easy for children ages 5 – 9 can understand.  For example, there is an example of the father taking away a toy truck for not doing chores. As a result, the son folds his arms, stomps away and starts pouting.  The father points out that's a form of protesting something the son did not like.  That's a pretty straightforward and easy example to comprehend, right?
I also appreciate how naturally curious the kids in this book are about current events and their roles as emerging citizens.  We're seeing this happen more often now as children have instant access to events with their smartphones. I think the parents do a wonderful job teaching their children about what it means to protest by researching past events from the Civil Rights era and the Million Man March.  The children also learn there are several different types of protests like: boycotts, marches, silent sit-ins, petitions, letter writing and civil disobedience.
Overall, I believe this book is an excellent conversation starter to talk to your children about protesting and standing up for things they believe in.  Since this book has such a powerful message, I think reading it is good for both adults and children. For children, it acknowledges that burgeoning awareness of what it is to be a citizen, potential pitfalls included. For adults, it reaffirms your values and reminds you to be a positive role model for your children.
The back matter includes excerpts from a handy parent/teacher guide that can be downloaded directly here.  There are also a few questions for discussion, a word search puzzle and a list of books to read on the subject matter.
Also, be sure to check out the second book entitled Daddy is Feeling Blue (available now) and Daddy's Family Tree in June 2017.
About Fathers Incorporated
Established in 2004, Fathers Incorporated serves as a leader in the field of Responsible Fatherhood. The agency's international, national, and local mission focuses on remediating the impact of father absence. Their objective is to help fathers and children connect, raise awareness of the need for positive father involvement, and educate men and women about the importance of healthy father-child relationships.
About Multicultural Children's Book Day
Multicultural Children's Book Day 2017 (1/27/17) is its fourth year and was founded by Valarie Budayr from Jump Into A Book and Mia Wenjen from PragmaticMom. Our mission is to raise awareness on the ongoing need to include kid's books that celebrate diversity in home and school bookshelves while also working diligently to get more of these types of books into the hands of young readers, parents and educators.
Despite census data that shows 37% of the US population consists of people of color, only 10% of children's books published have diversity content. Using the Multicultural Children's Book Day holiday, the MCBD Team are on a mission to change all of that.
Current Sponsors:  MCBD 2017 is honored to have some amazing Sponsors on board. Platinum Sponsors include Scholastic, Barefoot Books and Broccoli. Other Medallion Level Sponsors include heavy-hitters like Author Carole P. Roman, Audrey Press, Candlewick Press,  Fathers Incorporated, KidLitTV, Capstone Young Readers, ChildsPlayUsa, Author Gayle Swift, Wisdom Tales Press, Lee& Low Books, The Pack-n-Go Girls, Live Oak Media, Author Charlotte Riggle, Chronicle Books and Pomelo Books
Author Sponsors include: Karen Leggett Abouraya, Veronica Appleton, Susan Bernardo, Kathleen Burkinshaw, Maria Dismondy, D.G. Driver, Geoff Griffin,  Savannah Hendricks, Stephen Hodges, Carmen Bernier-Grand,Vahid Imani, Gwen Jackson,  Hena, Kahn, David Kelly, Mariana Llanos, Natasha Moulton-Levy, Teddy O'Malley, Stacy McAnulty,  Cerece Murphy, Miranda Paul, Annette Pimentel, Greg Ransom, Sandra Richards, Elsa Takaoka, Graciela Tiscareño-Sato,  Sarah Stevenson, Monica Mathis-Stowe SmartChoiceNation, Andrea Y. Wang
You can view the co-hosts here.
Connect with MCCBD!
Facebook: https://www.facebook.com/MulticulturalChildrensBookDay
Twitter: https://twitter.com/MCChildsBookDay
Official Hashtag:  #ReadYourWorld
Free Multicultural Books for Teachers: http://bit.ly/1kGZrta
Free Kindness Classroom Kit for Homeschoolers, Organizations, Librarians and Educators: http://multiculturalchildrensbookday.com/teachers-classroom-kindness-kit/
Free Diversity Book Lists and Activities for Teachers and Parents: http://bit.ly/1sZ5s8i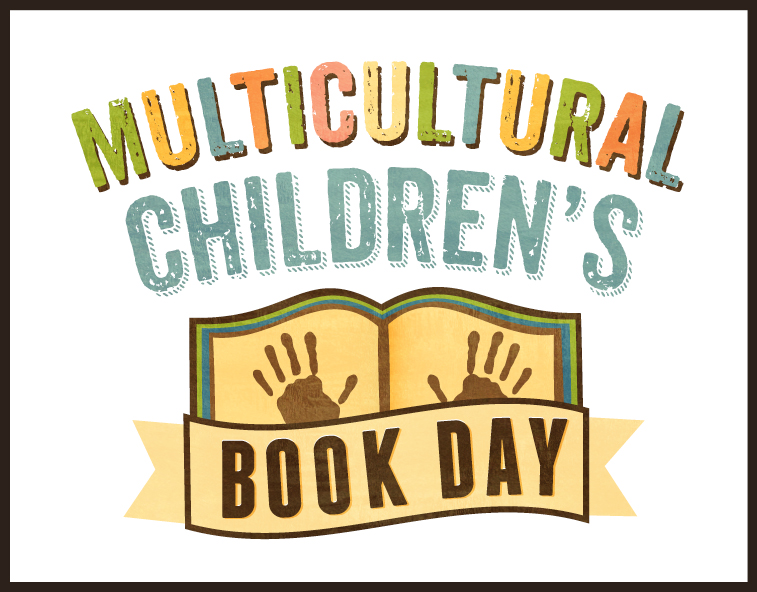 Your turn: How do you talk with your children about difficult topics like protests and justice?  Feel free to share in the comments.