My Color is Rainbow by Agnes Hsu, illustrated by Yuliya Gwilym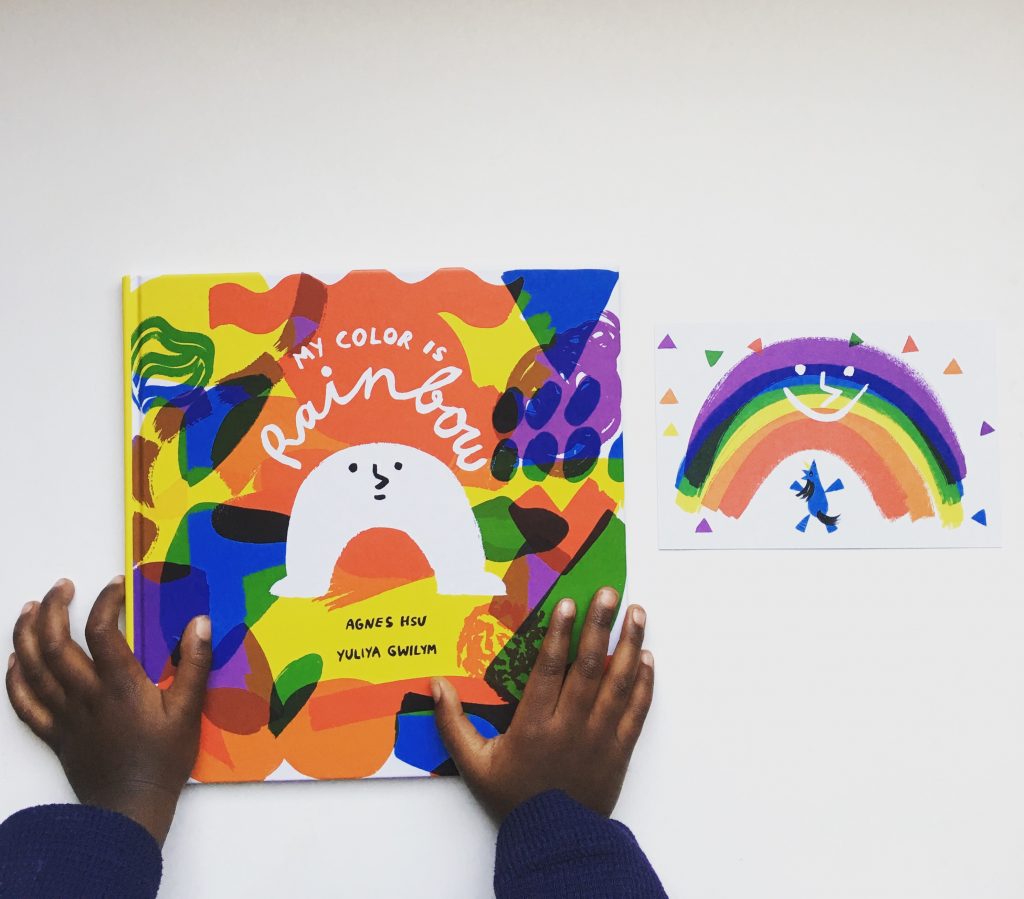 Publisher: hello, Wonderful
Format: Hardcover
Pages: 32
Synopsis
Follow Little White Arch on his journey as he wonders what his color could be. Along the way he meets many colorful characters who help him realize the answer. A playful story about kindness, acceptance, and openness that celebrates how we are not defined by one, but many wonderful characteristics.
Reflection
Who doesn't love rainbows? They are colorful, magical, and full of hope! Rainbows are a bridge into other times and cultures, science, color theory, and more!  I know whenever I see a rainbow in the sky it immediately evokes happiness within me.  There's just something about seeing all seven colors of the rainbow together as one that instantly makes me smile and fills me with joy.  Perhaps you can relate.
My Color is Rainbow starts off introducing White Arch, the main protagonist.  White Arch looked white, but deep down he felt like he was much more than just the color white.  So he dreamed of the many different possibilities of what color he might actually be: red, orange, yellow, green, blue and purple.
I think one great aspect of this book is that it presents many of the different associations that colors have with emotions– for example red is often associated with love, yellow usually represents happiness and blue can mean feeling peaceful.  These are common expressions in our language, and this book presents those in a straightforward manner that can easily be grasped by the youngest readers.
My Color is Rainbow is also filled with bright and colorful illustrations.  Each two-page spread uses different colors of the rainbow to represent the color White Arch is dreaming of possibly becoming. My kids love pointing out each of the colors as well as all of the various things taking place on each page.  They love seeing White Arch on the last page riding on the horse sporting his new rainbow colors.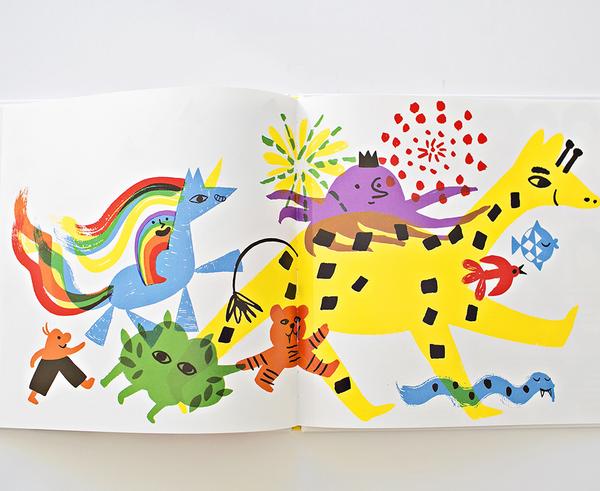 In the end, White Arch decides his favorite color isn't any one particular color. His favorite color is rainbow! What wonderful messages of diversity, inclusiveness, kindness and acceptance this book sends to babies, preschoolers and early readers!  Add this colorful book to your little readers home or school library…especially if they love rainbows!  It's great for teaching kids about colors and feelings and it's a great self-discovery book.  As an advocate for diversity and inclusiveness, I appreciate that this book sends a clear message that all colors do indeed matter.  Yes, representation matters!
Disclaimer: I received a complimentary copy of this book from the author in exchange for an honest review.
About the Author
Agnes Hsu can be found these days happily creating on hello, Wonderful, overseeing her daughter's kindness project Rainbow Rock Project, and running her Plaeful store featuring her first product launch, an erasable wall decal to inspire kids to draw.
Agnes' work has been featured in nationwide publications in print and online such as Real Simple, Women's Day, Better Homes & Gardens, Shutterfly, Tiny Prints, Elizabeth Street, Buzzfeed, Good Housekeeping, Spoonful and Babble.
About the Illustrator
Yuliya Gwilym aka yufrukt, is an illustrator, designer and published author focused on creating for children. Born and raised in Ukraine, she has been living in the Netherlands since 2008.  She creates illustrations for books, magazines, clothes, toys, stationery and more. Visit her website here.

Your turn:  Have you read this book with your little readers yet?  Feel free to share in the comments.