Princess Cupcake Jones and the Dance Recital by Ylleya Fields, illustrated by Michael LaDuca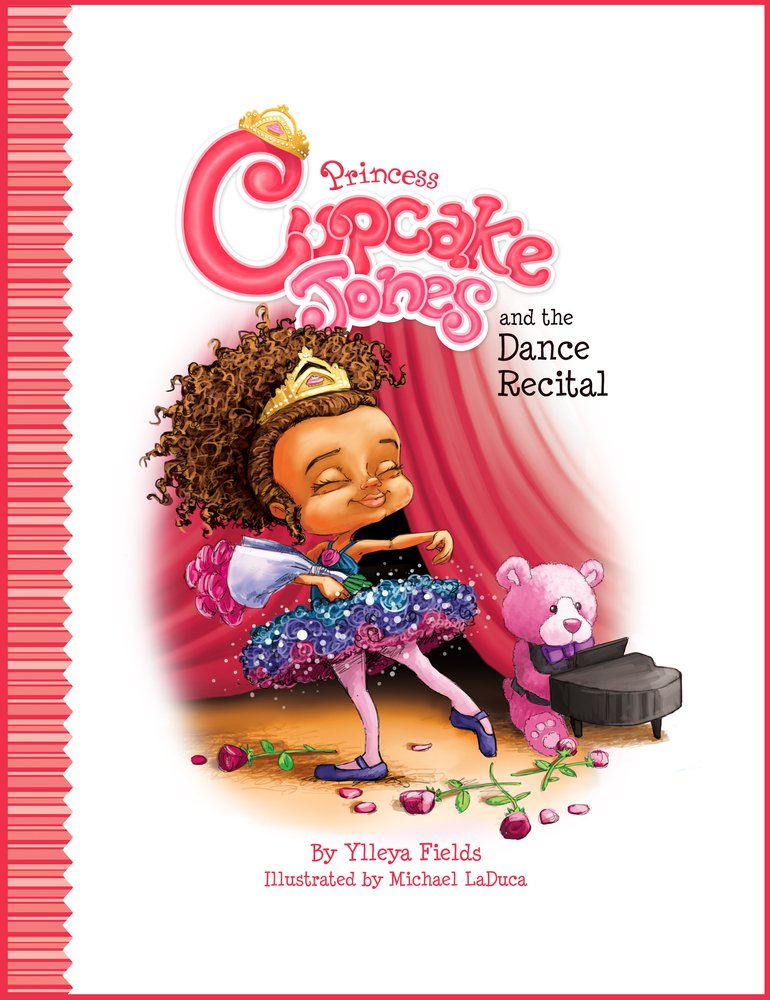 Publisher: Belle Publishing LLC
Format: Hardcover
Available for Sale: September 12, 2016
Pages: 32
Age Range: 5 – 7
Grade Level: K – 2
Synopsis
Follow Princess Cupcake Jones as she learns that determination and practice bring positive results and surprises. Taking dance classes with her friends is the highlight of her week. But when Cupcake struggles to do everything 'just right' before the recital, she isn't sure if she'll be able to master it all in time. The gentle rhyming cadence, vibrant illustrations, and captivating pages deliver valuable life lessons and family values.
Reflection
I'm always thrilled when I come across good quality diverse books that my children can identify with.  Through diverse picture books, children have an opportunity to learn on an unconscious level to feel empathy and identify with others from a different ethnic background to their own.
It makes me so happy that Princess Cupcake Jones transcends race.  We've all heard that children need both mirrors and windows.  This couldn't be more true when it comes to princesses as little girls are often bombarded with images of princesses who only come in one color.  I'm glad that with the help of characters like Princess Cupcake Jones, my daughter can see the world through mirrors.  It shows her and other little Black and Brown girls that they can be princesses too!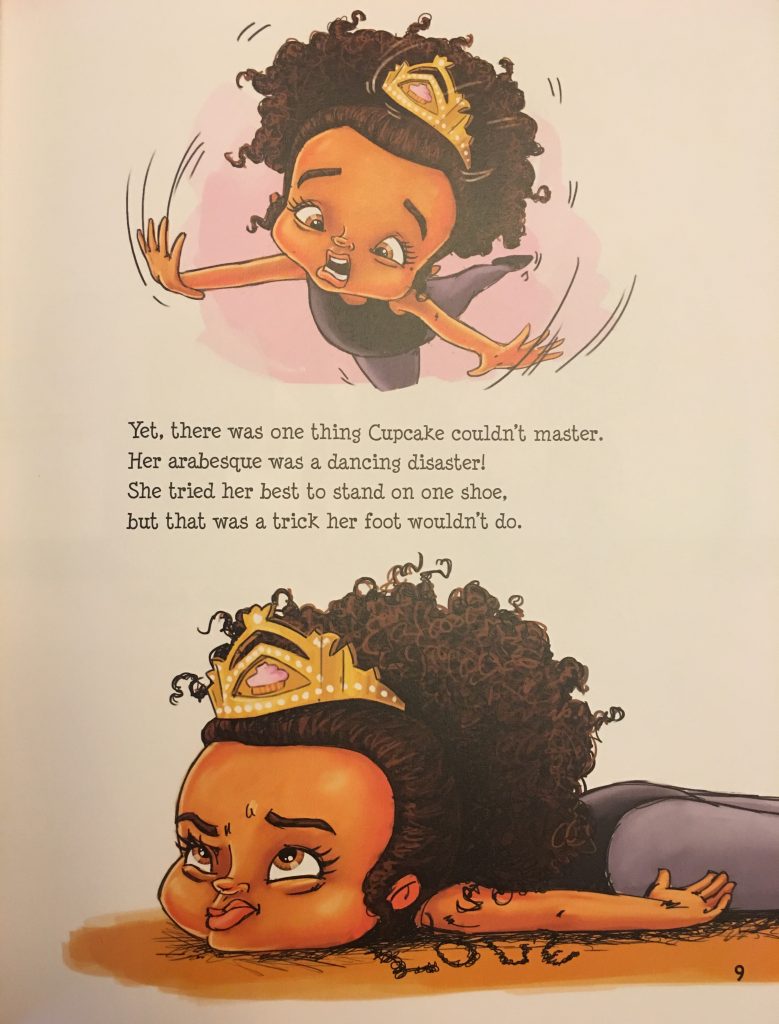 I love reading this adorable book with my daughter!  She seems to enjoy the rhyming text and all of the cute dance costumes the girls are shown wearing.  Cupcake Jones is so cute sporting her kinky curly hair, tutu and tiara!  My daughter and I also enjoy searching for the word "love" that's hidden throughout the book on each page.  After reading this book we decided to enroll my daughter in dance lessons at a local ballet dance center because she loved it so much.
Overall, I think this is a great book to help teach little girls about patience, determination and perseverance.   I love how little Cupcake keeps practicing until she perfects her arabesque dance move.  Check this one out with your little readers.  Perfect for little girls who love dancing, princesses, tutus and tiaras!
Connect with Princess Cupcake Jones!
Website | Twitter | Facebook | Instagram
Your Turn:  What's your daughter's favorite Princess Cupcake Jones book in this series?  Feel free to share in the comments.
You May Also Like: