Daddy Do My Hair? Beth's Twists by Tola Okogwu, illustrated by Rahima Begum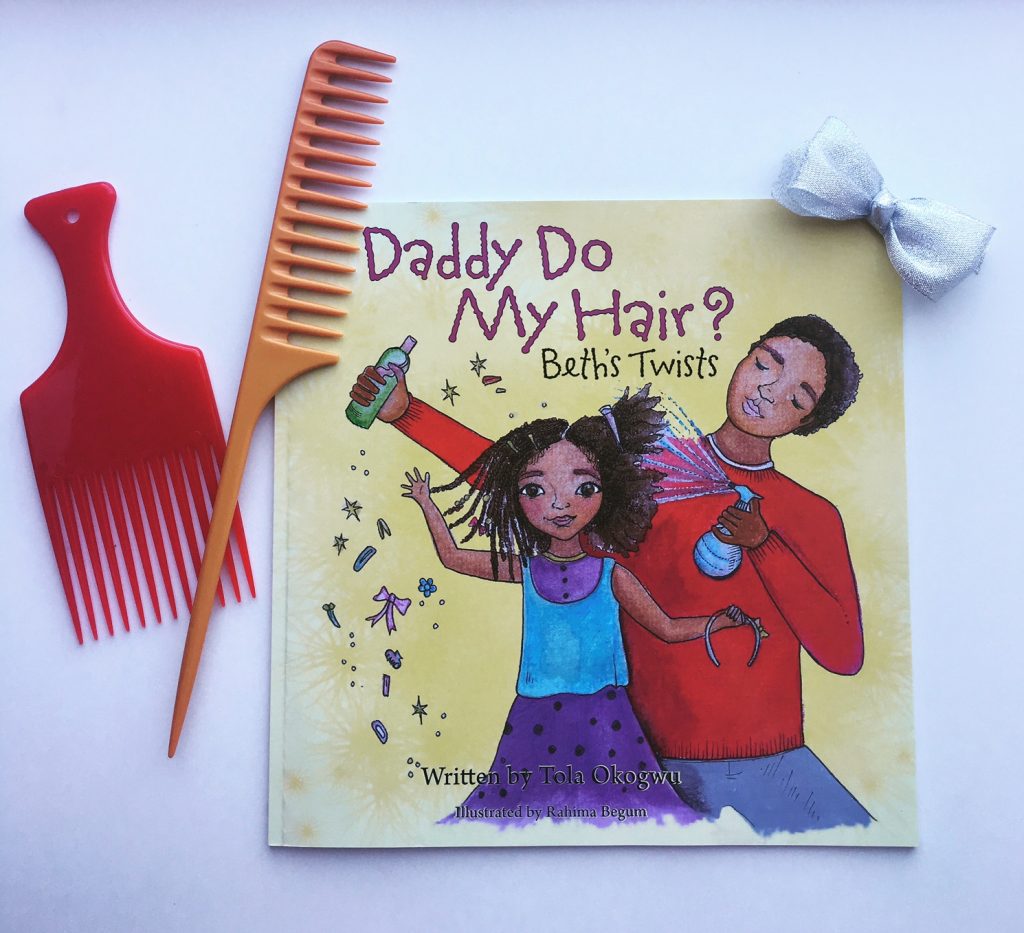 Publisher: Florence Elizabeth Publishing Limited
Available for Sale: October 2016
Pages: 36
UK & US Pre-orders available now!  Learn more…
Synopsis
It's Sunday evening and dinner is over.
Beth is excited and heads to the sofa.
Daddy is there with a smile and a chair,
"Daddy," she asks, "will you please do my hair?"
Join Daddy and Beth on a wonderful hair adventure in this heart-warming story, which celebrates the unique and special relationship between a father and child. The perfect rhyming picture book read for every family, this is a book to be shared time and time again. This is the first book in the 'Daddy Do My Hair?' series.
Reflection

I love seeing dads style their daughters' hair or paint their nails.  I don't think my dad, in my entire life, ever even tried to do my hair let alone paint my nails.  With the popularity of the recent Pantene Superbowl ad and countless videos on the Internet, I think it's refreshing to see so many dads who are stepping up to the plate to take on the task of doing their daughters' hair.  Society has always made it seem like girls' hairstyles can only be crafted by mothers, grandmothers, and sisters.
In this adorable rhyming book, Daddy Do My Hair? Beth's Twists, Beth and her dad go on a Sunday evening hair adventure.  First dad asks Beth how he wants her to style her hair.  Beth decides she wants to have her hair twisted.  Dad is shown parting Beth's hair gently with his fingers before he starts twisting.  Beth and her dad talk, giggle, tell stories and sing songs the entire time.  When the style is finished Beth inspects her daddy's work and a huge smile spreads across her face.  In the end, Beth is pleased with the end result and can't wait to go to school to show off her new hairstyle to her friends and let them know her daddy did it.  I love how Beth was involved in the process by choosing her own hair accessories and the style.  I also enjoyed seeing the father give Beth his undivided attention while he styled her hair.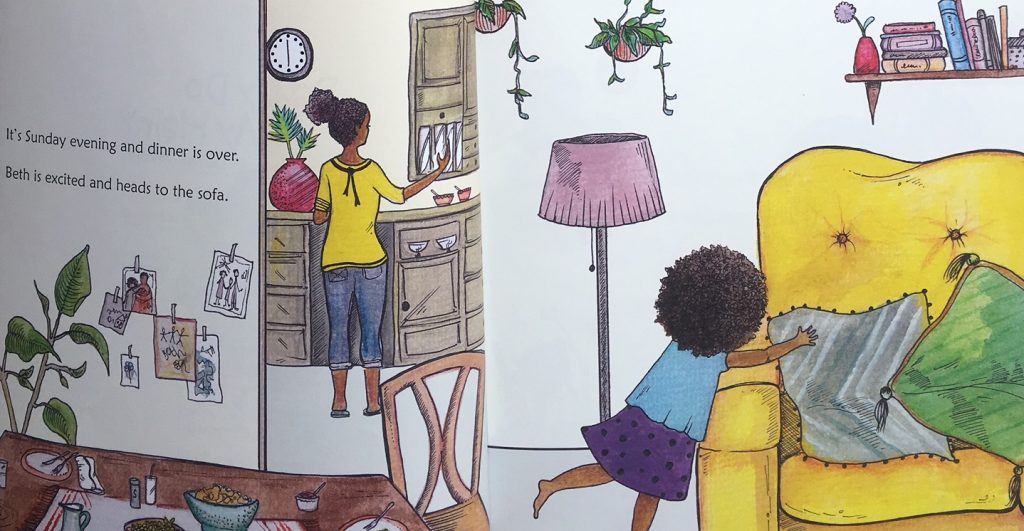 I think this book is such a cute testament to the relationship between fathers and daughters which captures the importance of fatherhood perfectly.  Not everyone is blessed with parents or dads who are active.  Let's face it, for many dads, doing hair isn't as easy as most moms make it look. From basic pony tails to buns to complex braids, there's a lot to learn.  With a plethora of products, accessories and styles available, it's easy for dads to get caught up in complicated styles that leave their daughters' looking more chaotic than cute.  However, I think Beth's dad does a great job making his daughters' hair look fierce and stylish.  He gets an A+ for both effort and style.  Way to go, Dad!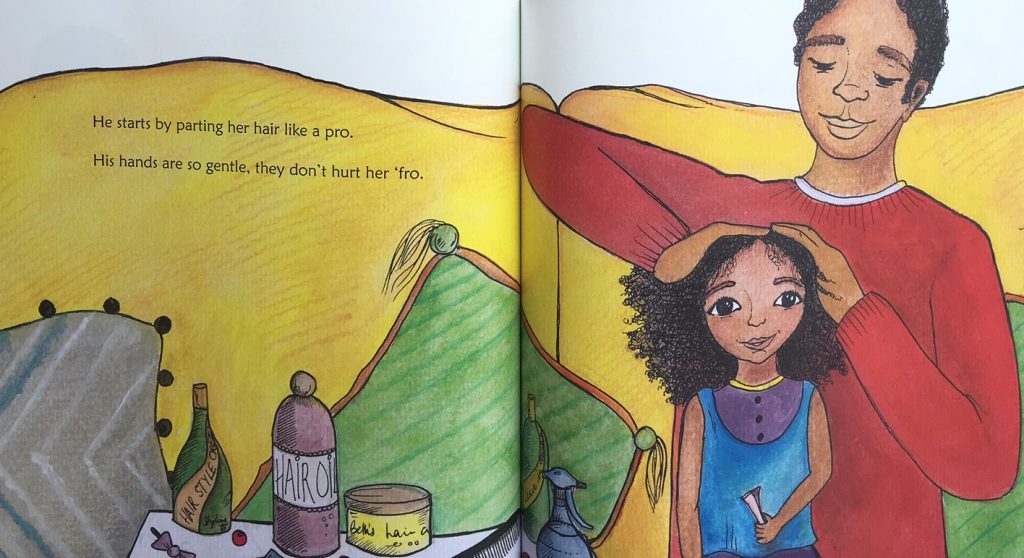 Overall, we enjoyed this book because it goes beyond the hair and shows the special bond between a father and his daughter.  Beth's dad shows her that she's worth his investment and reinforces in her heart that she is important, beautiful and unique.
Learn more about the Daddy Do My Hair book series!
To order a copy of the book click here. (For both UK and non-UK residents)