Thank you Workman Publishing, for sponsoring this post. Pick up your copy of the new fifth edition What To Expect When You're Expecting anywhere books are sold.
When I was pregnant with my first child, I was glued to pregnancy and parenting books like What to Expect When You're Expecting.  Every week like clockwork I'd whip out my pregnancy book and follow the development of baby like a student cramming for a PHD in Obstetrics. I could tell you exactly when her fingernails formed, when her taste buds began to develop, and when she started hiccuping in the womb.  I think a first pregnancy brings out the neurosis in some women (especially me) and every stray kick, twinge or hiccup sends you flying to the bookshelf for confirmation that baby is okay.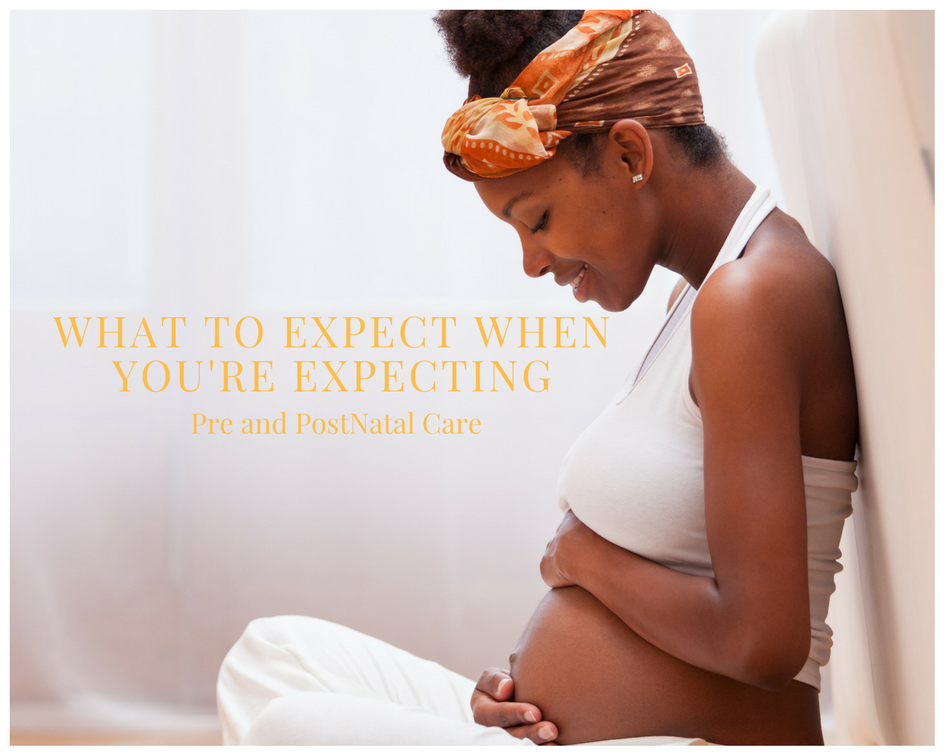 If you're currently expecting a baby, I'd highly recommend picking up the latest edition of What to Expect® When You're Expecting to incorporate into your everyday life.  It is now in a brand new 5th edition with a fresh perspective, up-to-the-minute information and advice, and the same friendly, reassuring voice that has made the book a bestseller for decades. In addition to bringing Dad into the book throughout, it answers every imaginable question expecting parents could ask and offers solutions for every pregnancy and postpartum symptom.  All medical coverage is completely updated, including everything expectant moms need to know about the Zika virus. Current lifestyle trends are incorporated too: juice bars, raw diets, e-cigarettes, push presents, baby bump posting, the lowdown on omega-3 fatty acids, grass-fed and organic, health food fads, and GMOs.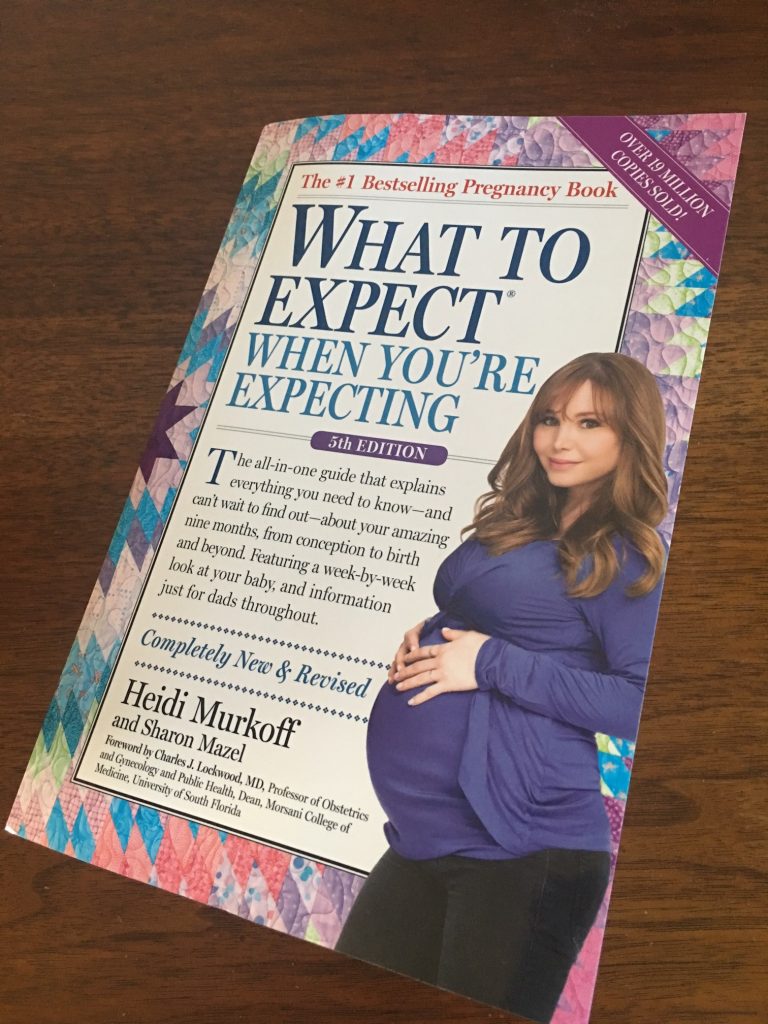 I don't know about you, but during both of my pregnancies the two most important topics for me were prenatal and postnatal care.  Of course I was concerned about that "in-between phase" of actually being pregnant during the 40 weeks, but it was also important for me to learn about different ways to take care of myself before and after once baby finally arrived.  Practicing self-care is so important both during and after pregnancy.  That was something I sometimes had to force myself to do as I was so caught up in making sure the baby was healthy.  At times, my own self-care took a back seat – this was especially true during my first pregnancy.  Now I understand the importance of pre and postnatal care and try to encourage new moms-to-be to explore these topics during their pregnancy journey.
The thing that I think sets this book apart from the rest and why it's still going strong five editions later is the sheer level of detail. There's advice on preparing your body for conception, early pregnancy signs, and thorough sections dedicated to each month of your pregnancy. There's also loads of postpartum advice and a very sympathetically written chapter on how to cope when things don't go to plan (the complicated pregnancy). It's funny (in some places), informative, and incredibly well organized.  I think the thing I love most about this book is how it and aims to answer any question (no matter how minor or ridiculous) you might have about your pregnancy journey. With a superior index for quick referencing, I think it definitely deserves its accolade of being the world's bestselling pregnancy manual.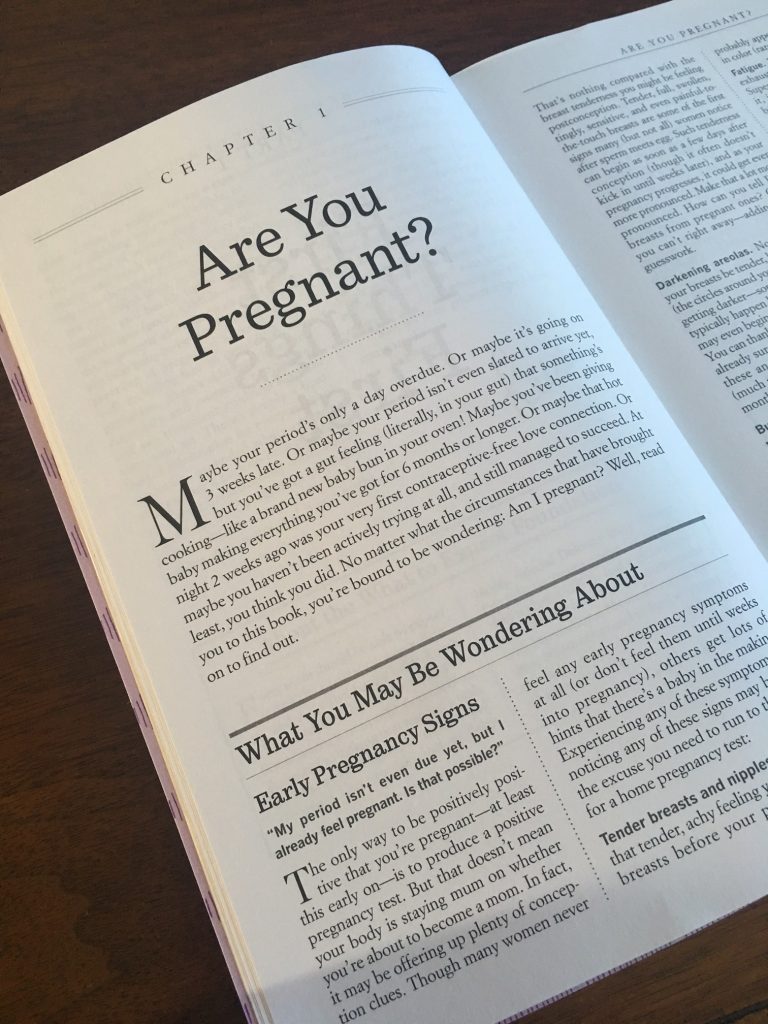 Here's a snippet of some of the prenatal and postnatal topics featured throughout:
Prenatal Testing
Expanded genetic screening (pp. 48–53)
Prenatal screening and diagnosis, including NIPTs (pp. 53–61)
First-trimester ultrasound (p. 170), plus 3D and 4D ultrasound (p. 322)
Staying Fit
Pregnancy exercises you can do anywhere, anytime (including at your desk) (p. 231)
Choosing the right workout for two (from barre to Pilates, Crossfit to Spinning) (pp. 235–238)
Mental Health and Emotional Wellbeing
Pregnancy depression, panic attacks, and anxiety disorder (pp. 174–177)
Managing stress (pp. 145–149)
Safety of antidepressants (pp. 44–46)
Postpartum depression, anxiety, OCD, and PTSD (pp. 495–503)
Dad's mood swings and depression, during pregnancy and postpartum (p. 176)
Postpartum and Beyond
More on postpartum symptoms and solutions (pp. 460–521)
Babywearing for baby blues (pp. 496–497)
Getting started breastfeeding (pp. 478–487)
Tandem breastfeeding (pp. 484–485)
As many moms will probably testify, motherhood usually does come down to mere survival. Kids get sick. Laundry becomes an endless abyss. You are functioning on a level that is simply trying to keep everyone afloat. If you're going to make it through those times, you need to be taking care of yourself.  That includes before, during and after pregnancy.  As moms, we need to be at our best in order to make it through the worst times.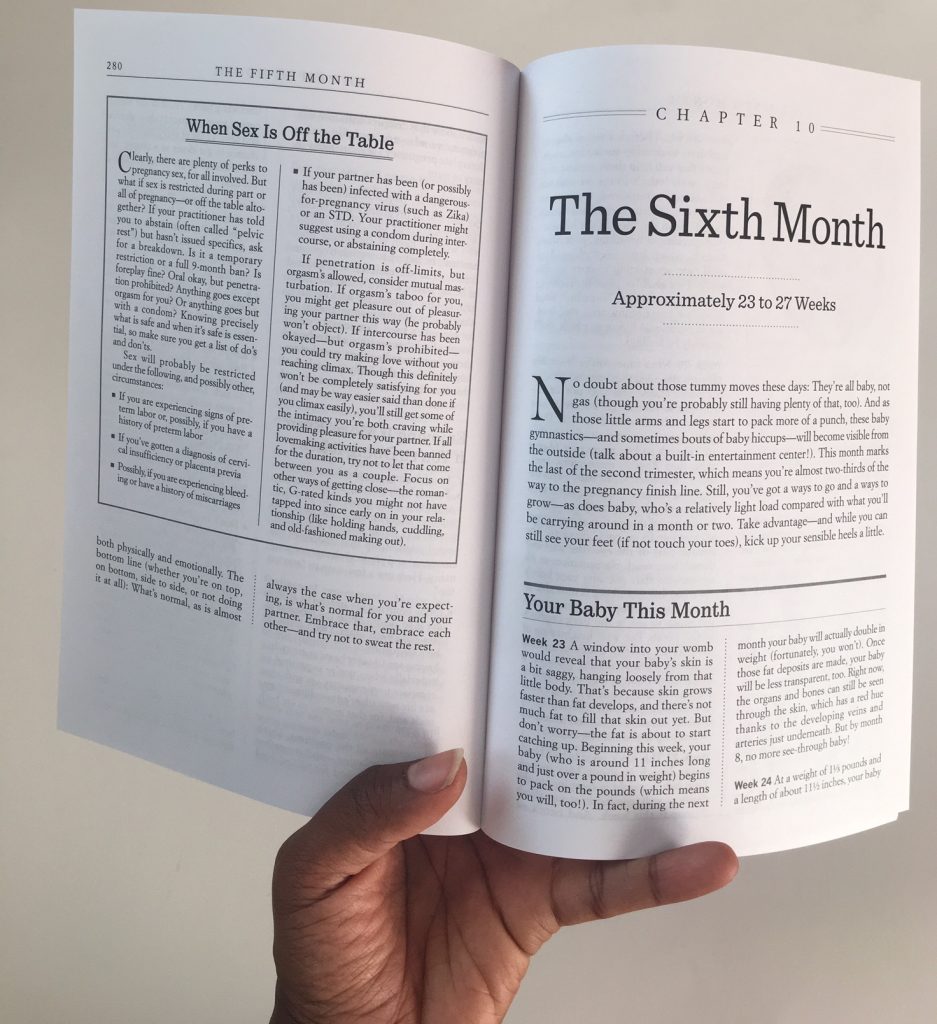 Read this book to learn some valuable tips and gain incredible insight on pregnancy from pre-conception to delivery and everything in between. Following the advice outlined in this book may help you have more energy, more patience and more confidence in yourself as a mother.  Pick it up for yourself or gift it to a friend, daughter or niece at your next baby shower.  I think they'll appreciate you introducing them to the most beloved and trusted pregnancy book.
To learn more about this book check out the website: What to Expect When You're Expecting.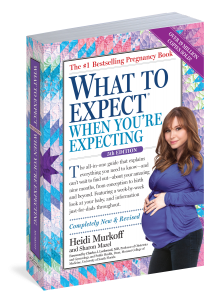 I was selected for this opportunity as a member of Clever Girls and the content and opinions expressed here are all my own.
Your turn: Did you read this book during your pregnancy?  What are your best tips for prenatal and postnatal care?  Feel free to share in the comments.