Disclaimer :: Launch Trampoline Park sponsored this post and allowed our family to enjoy a complimentary experience. The information and opinions — including the sore muscles — are completely my own.
Trampoline parks have been popping up all around the Northeast thanks to Ty Law, a retired NFL cornerback who was a three-time Super Bowl Champion with the New England Patriots.  Ty Law had the idea to start the Launch franchises in New England a few years ago because it provided an opportunity to manage a business remotely and with great returns, according to the Launch website.  Today, there are Launch Trampoline parks in Massachusetts, Connecticut, Rhode Island and New Hampshire.  There are plans to continue to expand to other states around the country as well.
My kids love bouncing on trampolines so naturally we jumped at the chance to go to Launch Trampoline Park in Hartford, CT. This was not the first time the kids and I went to Launch, but it was first-time experience for my husband.
After signing our safety waivers and putting our shoes and personal belongings in a cubby, we entered the trampoline park.  First stop: The Foam Pit! Who can resist? (Yes, even I jumped in a time or two. However, I quickly realized it is much easier for two and three year olds to climb out than a thirty-something mama.)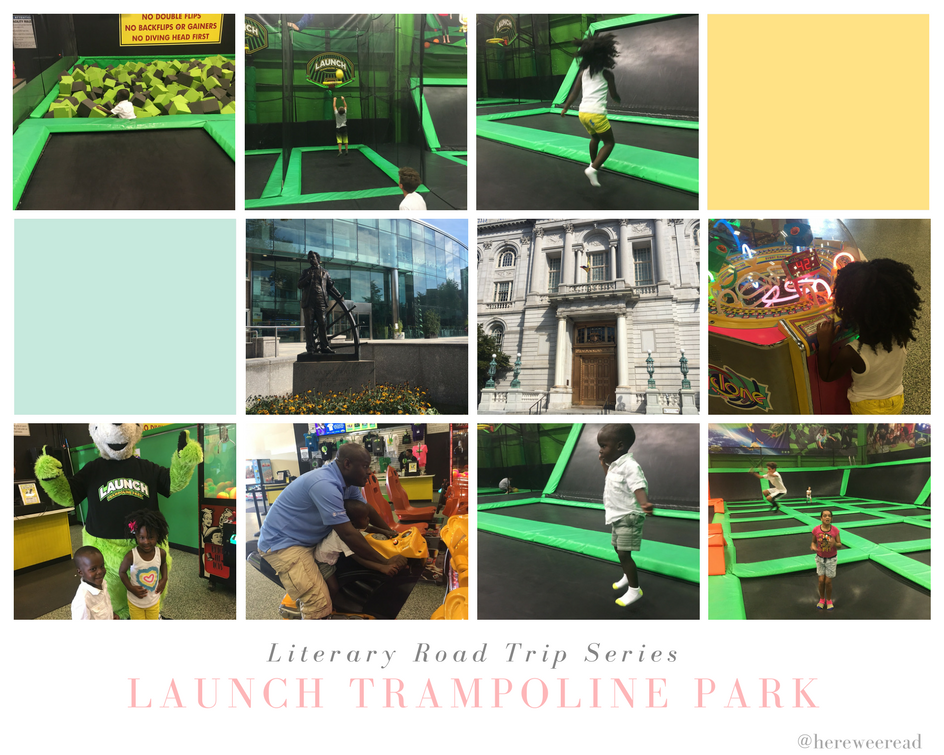 Next, we headed over to the Kid's Court. This is the perfect roomy spot for little ones to run and jump and get out that energy with others of their own size. The Kid's Court is one-fourth of the size of the Main Court and is reserved for children under 42 inches tall.  This space is great because it keeps the littles, who may not have the best balance or jumping skills, from getting injured or scared.  Launch also offers "Toddler Time" so if you have little kids, look for that and other programs on the website for more information.
The next area we checked out was the slam dunk basketball. There are two hoops at the base of the trampolines and plenty of balls to slam dunk.  Basketball lovers and older kids will think this attraction is a dream!  You can run on a trampoline track to jump for a slam dunk on a basketball hoop.
As you can imagine, all that jumping really worked up an appetite. The Launch Café offers foods like hot dogs, pizza, snacks and drinks.  One thing to note:  Eating here along with the cost of jumping can get a little expensive.  Therefore, parents may want to plan their visit so it doesn't include a full meal.  We decided to purchase a couple of bottles of water and a quick snack for the kids before exploring the Launch arcade.  In the arcade kids can play games and win tickets to put towards a prize.
I think the highlight of the trampoline park for the kids was seeing Joey, Launch Trampoline Park's hip hoppin' kangaroo.  You will see Joey at Launch birthday parties, sporting events, road races, and charity events.
Launch Trampoline Park offers so much fun!  In addition to the stations mentioned above, guests can try a larger wall-to-wall trampoline arena, trampoline dodgeball court and fitness classes.  If you're looking for a perfect spot for a birthday party for those energetic kiddos, I think Launch is a great choice.  They offer a variety of different birthday party packages and allow groups to rent the facility for private parties and events.  They also have some awesome programs including: summer reading, Toddler Time, home school time, field trips, teen nights, and special needs night.
Before heading back home we decided to visit the Hartford Public Library since we were so close by and hadn't been there in a while.  Going to the library was a nice (and free) way for the kids to calm down after all that bouncing off the walls – literally.  The kids enjoyed playing in the children's area for a bit while I browsed the shelves looking for some new books to read for the week ahead.
A fun-filled afternoon of jumping, laughing, running and reading made for an easy bedtime. Goodbye, pre-school energy. Hello, rest and relaxation!
Back-to-School Promotion!
Right now Launch is offering a back-to-school promotion that runs through
Friday September 2nd.  
Any student who purchases an hour jump receives a free 1/2 hour. (Must be used same day)  "Relieve back to school stress and take your kids to bounce off the walls at Launch!"For more information, check out
Launch Trampoline Park
 and follow them on
Facebook
,
Twitter
,
Instagram
, and
YouTube
.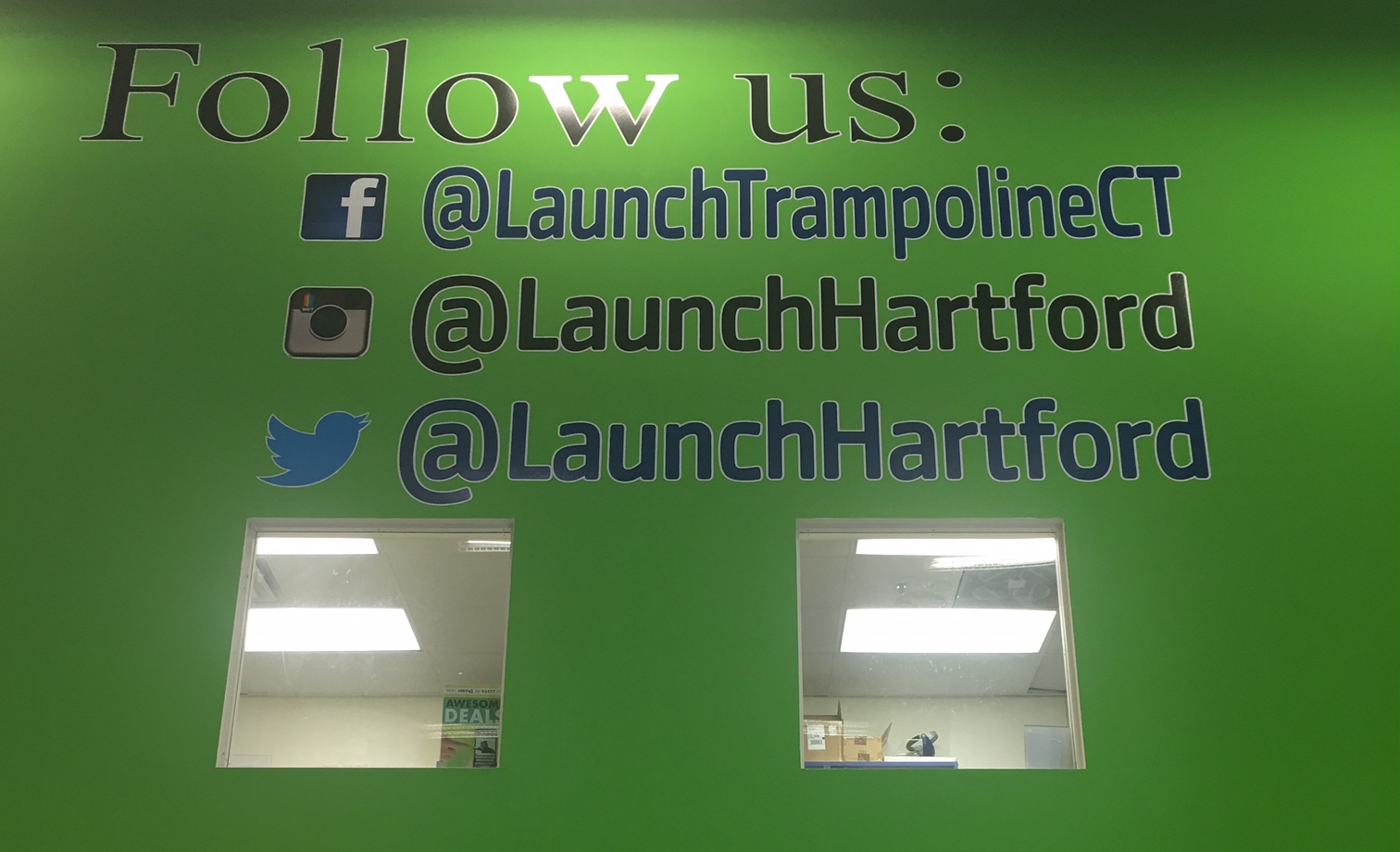 The Giveaway!
Want to win a family 4-pack of tickets to Launch Trampoline Park in Hartford, CT? (A $56 value)  Our friends at Launch Trampoline Park were gracious enough to sponsor this contest.  Enter our giveaway below for your chance to win.  Hurry – ends Tuesday, September 6, 2016.  Good luck!