Animals by Ingela P. Arrhenius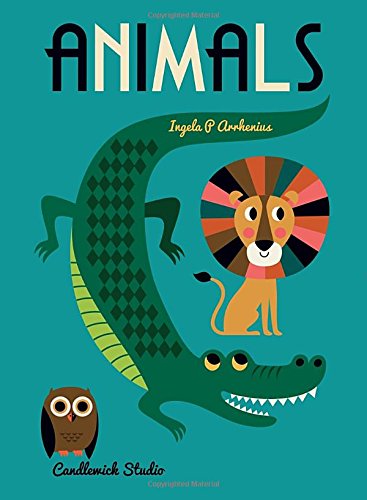 Publisher: Candlewick Studio
Format: Hardcover
Pages: 40
Age Range: 3 – 7
Grade Level: Preschool – 2
Available for Sale: September 27, 2016
Synopsis
Know someone who loves creatures? Animal lovers will fixate on this giant book presenting thirty-two big, bold images of friendly beasts.
From a star of children's design in Sweden comes an exquisite array of animals rendered with whimsy and stylish splendor. Every over-sized page highlights a different specimen, from an adorable sheep to an elegant flamingo, from an endearing hippo to a silly-looking snake. Each animal's name appears in a different eye-catching type treatment, making for an attractive graphic keepsake sure to find a prominent place in nurseries and bookshelves everywhere.
Reflection
We finally added an over-sized book to our home library!  I think big books are so fun and engaging.  We love checking out the Big Books section at our local library.  I find larger books allow the kids to have more peaceful reading times.  I've noticed the kids have a much easier time seeing and staying focused when the pictures are large enough to see from many seating positions in the library.
I'm so impressed with this latest addition to our personal collection of books.  Animals by Ingela P. Arrhenius is absolutely stunning!  It features amazing illustrations of thirty-two animals including a: rooster, cat, cow, turtle, flamingo, toucan and koala just to name a few.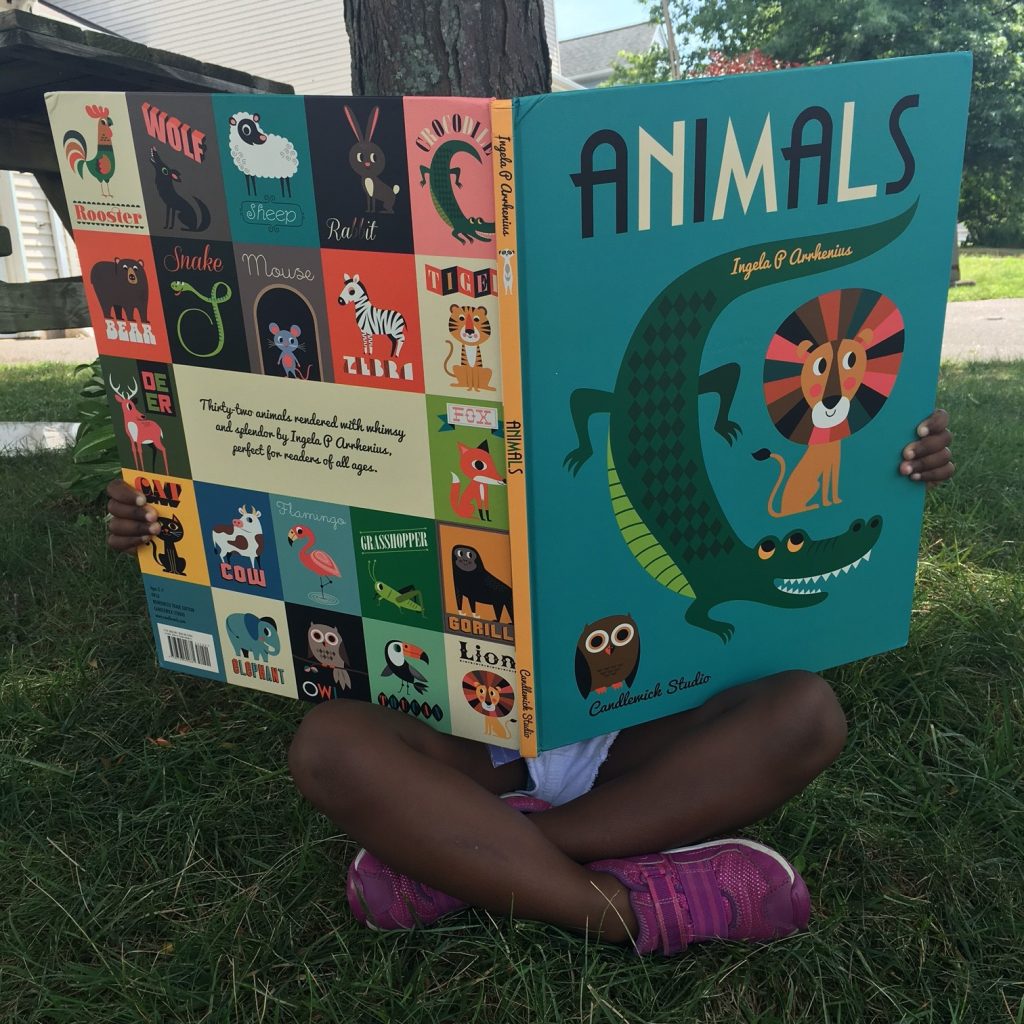 While it's a rather simple book, I think it's captivating with engaging and bold design.  Designed by Swedish artist and illustrator Ingela P Arrhenius, this book has a rather unique retro style influenced by her love of design from the 1950's and 1960's.  I recently discovered Ingela  and I'm in love with her timeless, fresh and cheerful style.  Her illustrations are full of character and have a happy vibe to them.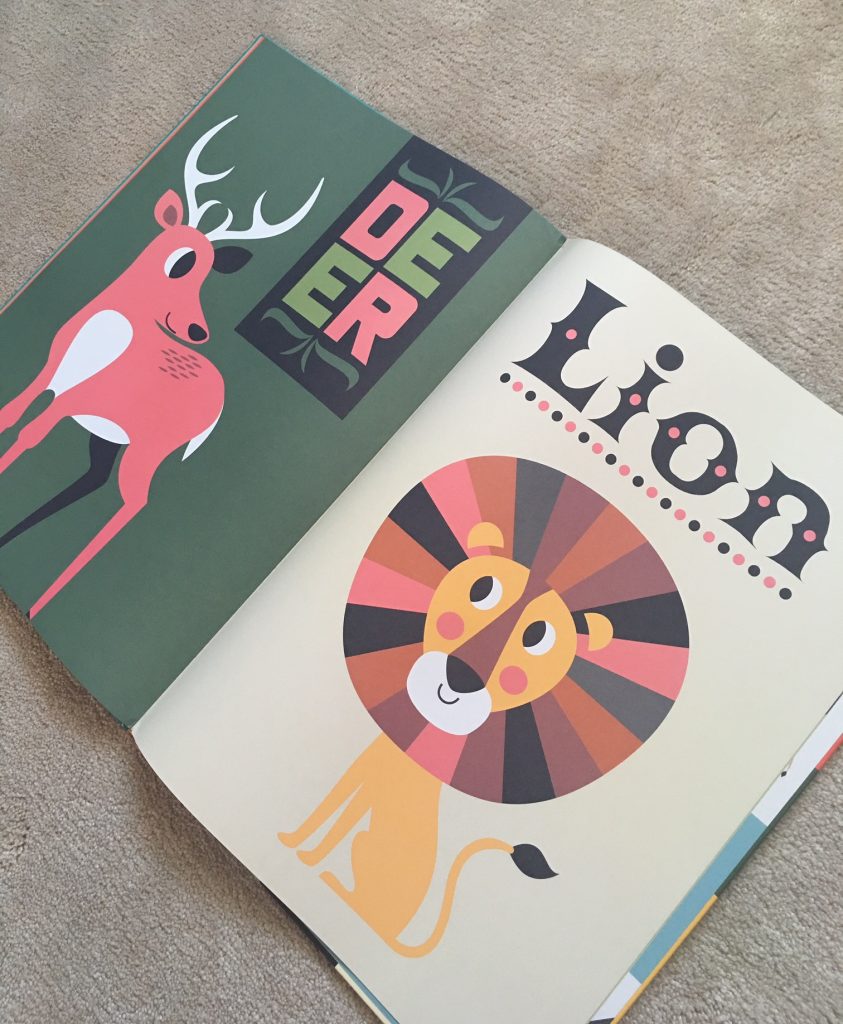 The kids love calling out the names of the animals on every poster sized page.  Both of my kids can easily recognize the animals featured in this book based on the illustrations.  The only three they weren't initially familiar with were the badger, the boar and the meerkat.  My daughter had no problems reading each animal's name the way it appears in a different eye-catching font.  The over-sized format of this book makes the bright illustrations pop off the pages. The bold typography, retro design and gorgeous end papers make this book a beautiful keepsake for readers of all ages.  You'll definitely want to prominently display this beauty on your little readers' bookshelf.  A winner!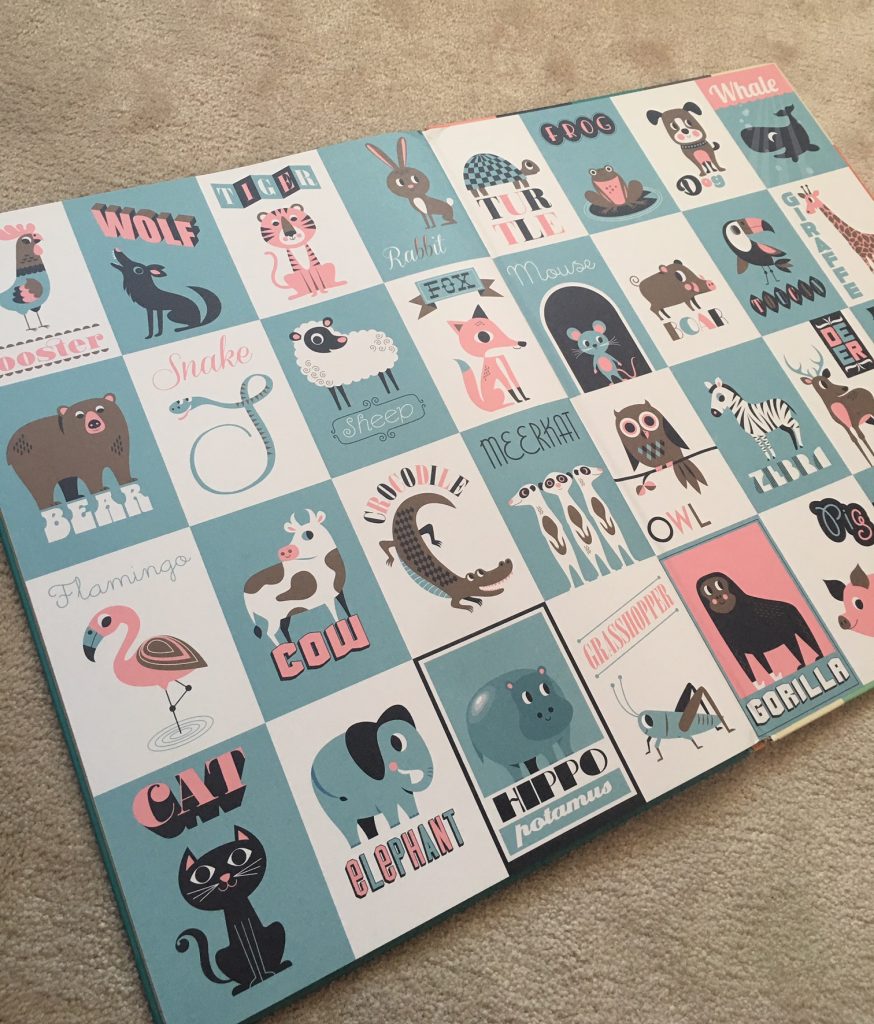 Disclaimer: We received a complimentary copy of this book in exchange for an honest review.  All opinions expressed are my own.
Connect with Ingela!
Your turn: Are you looking forward to reading this book?  What over-sized books do your little readers own?