Squash Boom Beet: An Alphabet for Healthy, Adventurous Eaters
by Lisa Maxbauer Price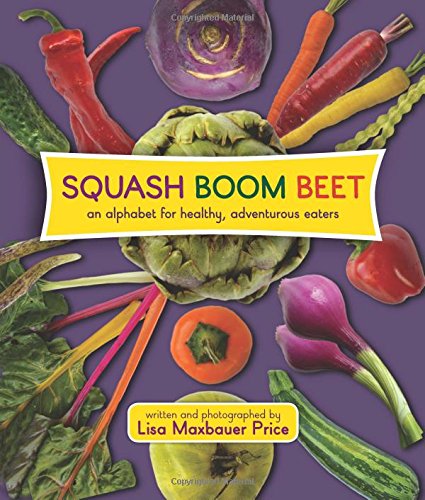 Publisher: Blue Bay Books, LLC
Format: Hardcover
Pages: 56
Synopsis
"Stomp your feet. Squash the ground. It's time to explore all around. March to the garden. Listen to the beat. Get ready to find something wild to eat!" …. Tasting new vegetables can be an exciting adventure, especially when trying foods like dragon tongue beans, dinosaur kale, fairy tale eggplant and candy cane beets. Journey from A to Z in this fun story and enjoy beautiful photography of exciting farm foods-everything from awesome Asparagus to green tiger Zucchini! This is the book parents have been waiting for. Kids will want to be brave eaters if it means trying these fun veggies.
Reflection
As I've mentioned many times before, my kids love alphabet books although they are slowly starting to outgrow them now.  The mission of alphabet books is simple – start at A, end at Z – reinforcing kids' knowledge of the alphabet. This can be accomplished through pictures, rhyming sentences, and more.
This book, printed in the USA using environmentally friendly soy-oil inks, is gorgeous.  It contains 56 pages of colorful photography featuring food grown at more than 50 local farms in the Grand Traverse, Michigan region.  Traverse City has been lauded as a foodie paradise – with amazing farm-to-table restaurants.  The author of this book is convinced that if kids can see the wild colors; study the amazing textures; and learn the crazy names of vegetables growing near their home, they will naturally become fans.  I couldn't agree more with this.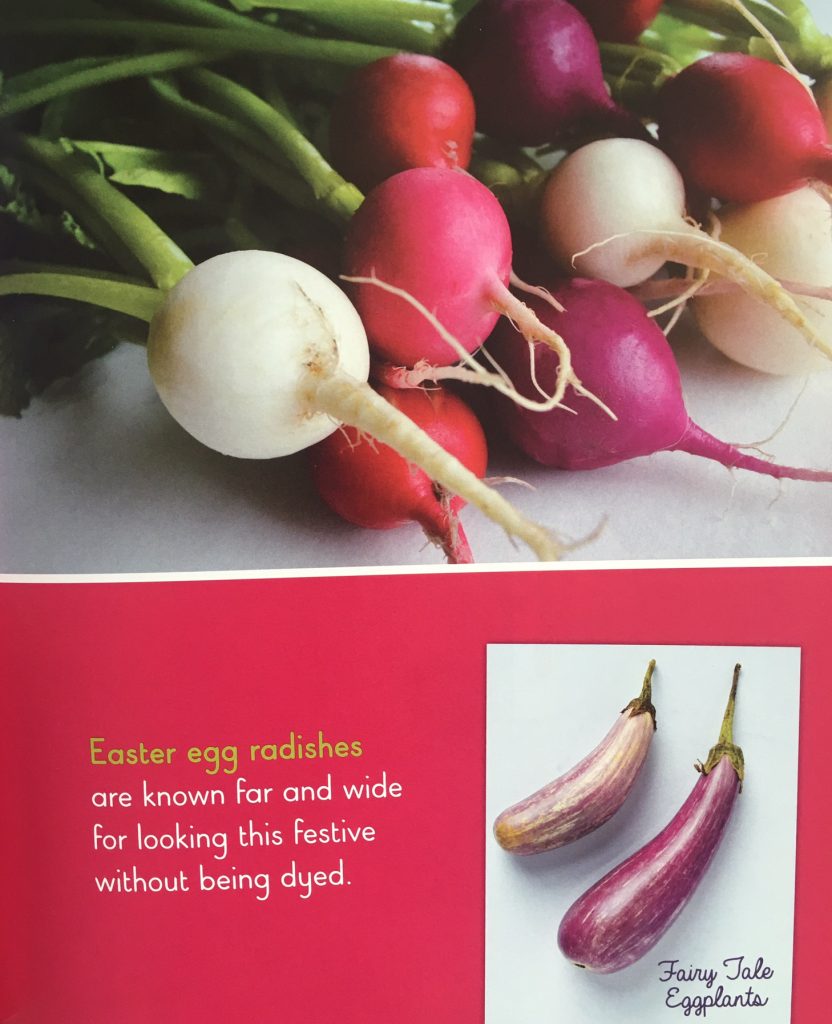 In this playful, rhyming book kids can explore bright and colorful images of different exotic vegetables like: dinosaur kale, dragon tongue beans, kohlrabi and watermelon radish just to name a few.  I'll be honest and say I've never of some of these vegetables so it was great to learn something new.  Seeing all of these vegetables made me realize just how limited my knowledge of specific vegetables truly is.  Have you ever seen rainbow carrots?  I never knew carrots could be different colors besides orange.  This book also made me more aware of all the healthy things you can find at a local farmer's market.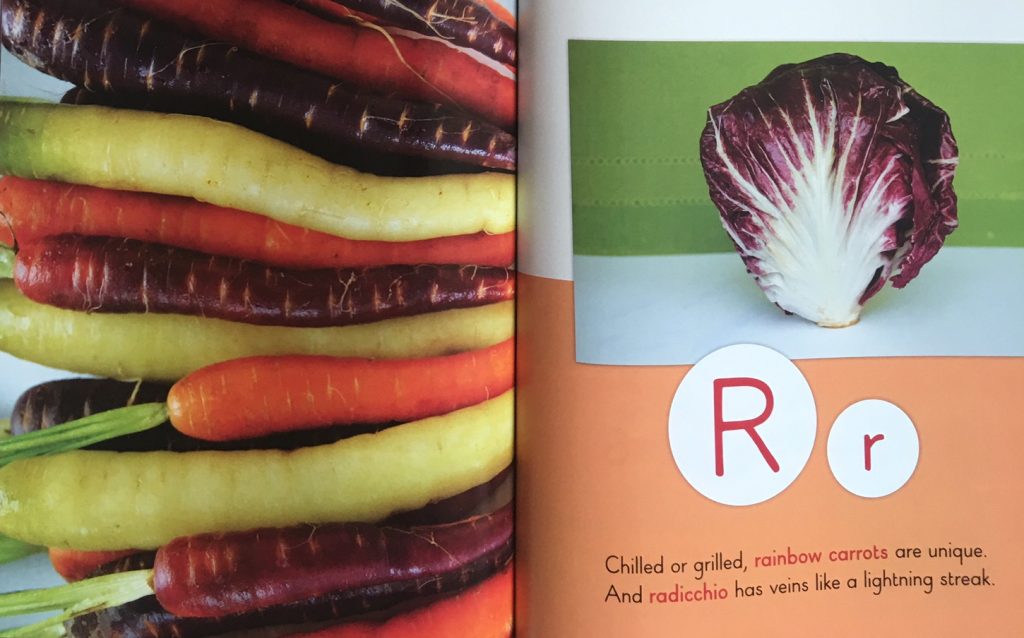 Although this is a children's book, I think it can easily appeal to all ages.  It makes a beautiful coffee table book and can be used as a great conversation starter with adults.  Kids will enjoy the rhyming text, colorful photographs and recognizing both the uppercase and lowercase letters of the alphabet.
About the Author
Lisa Maxbauer Price spent 10 years in New York City working as a magazine editor.  Now that the fifth-generation Traverse City native is living back in Michigan, she continues to write for multiple national publications on health and nutrition.  She has also blogged about parenting for The New York Times.  She currently lives in Traverse City with her husband and three sons.  Connect with Lisa on Twitter.
For more information about Squash Boom Beet, please visit squashboombeet.com or email info@bluebaybooks.com.
The Giveaway!
One (1) lucky winner will win a FREE copy of Squash Boom Beet: An Alphabet for Healthy, Adventurous Eaters.  Open to all US residents age 18 and over.  Good luck!
Your turn:  Are your kids adventurous eaters?  Feel free to share in the comments.