Alphabet books are the staples of many baby and toddler home libraries.  Often they become the most beloved and chewed-up ones too.  My kids are huge fans of a good alphabet book and so am I. Although the kids are getting older, I believe alphabet books have much more to offer children than just teaching them their ABC's.  In fact, I think alphabet books can be very beneficial even after the preschool years.  Today, ABC books offer a variety of forms and context for readers of all ages, abilities, and serve multiple purposes.
For example, alphabet books may have rhymes, or feature other sound properties such as alliteration; be based upon popular children's characters; be artistic, where the illustrator or photographer has taken liberties with the shape and form of the letters; or be contextual, providing information about a particular subject.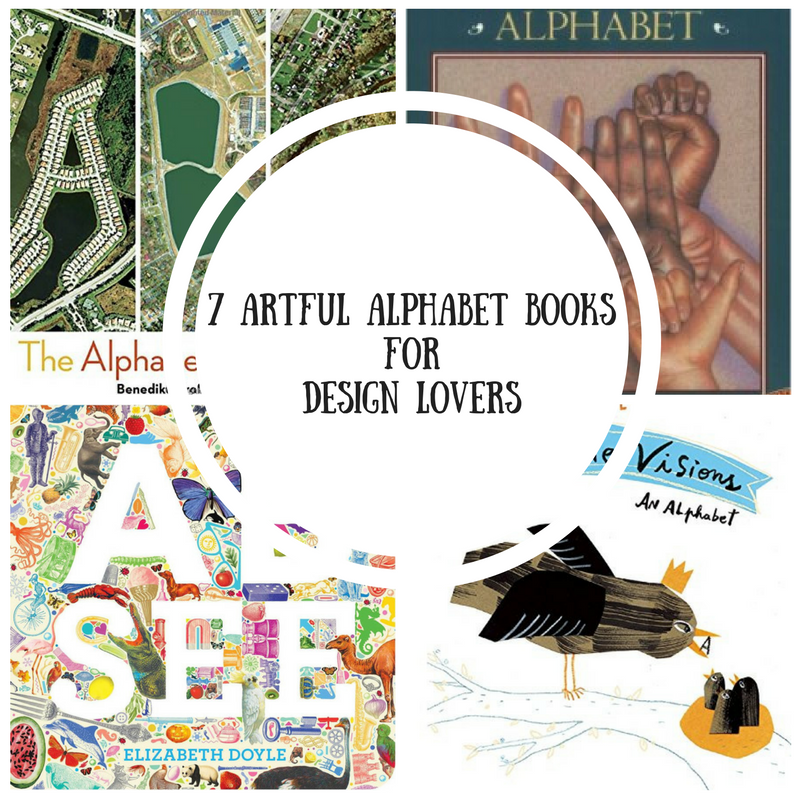 Recently, alphabet books have certainly gone to a whole new level.  Have you noticed?  And while there's usually really not much you can say about ABC books, I think these seven books are definitely the exception.  I think the text and illustrations in all of these books work together nicely.  Some of them challenge readers to carefully observe how the letters are created, what they look like, or to look for hidden items that may even inspire creativity of their own.  I hope you'll agree and enjoy these books as much as we do especially if your little reader is a lover of illustration, design or art.
The following were chosen with the following criteria in mind: beautiful illustrations, compelling content, and high interest level.
ABC: The Alphabet from the Sky by Benedikt Gross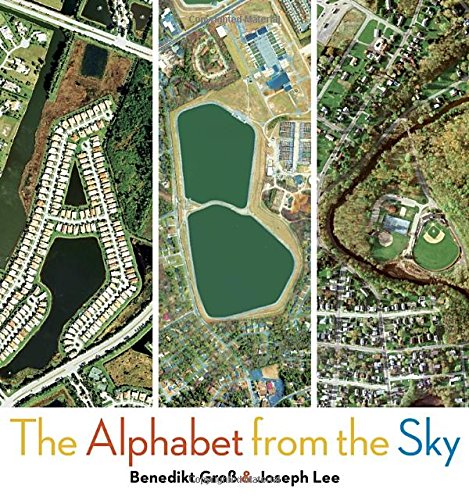 Discover the alphabet from a bird's-eye view!
Geographer and designer duo Benedikt Gross and Joey Lee have taken the alphabet to new heights—literally! Using satellite imagery and computer technology, the pair has discovered "accidental letters" all over the world: in roads, rivers, buildings, lakes, and more. Take a journey around the Earth in 26 letters with this special book.  I'll be reviewing this book on the blog in more detail soon!
An Artist's Alphabet by Norman Messenger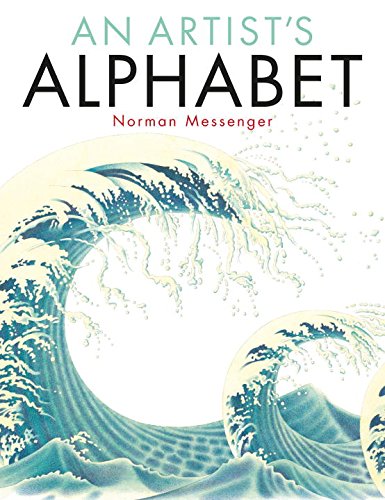 At first glance, this elegant alphabet book—showcasing both upper- and lowercase letters—seems to follow a familiar formula. There's an acrobat standing atop a horse to form a big letter A and another curled under herself to make a small one. There's a colony of beetles attached to the leaves they've munched, creating a big and a small letter B. But then comes the letter C, made of sea waves evoking the artist Hokusai. Or a lowercase I in the form of a pen that has left an ink smudge, or two kingly beasts that create the letter K. And what of the many letters, equally fantastical and fascinating, whose associations are left to the viewers' imaginations? Ingenious and intriguing, beautiful and full of stunning detail, this is an alphabet book sure to invite many repeat explorations.
ABC Dream by Kim Krans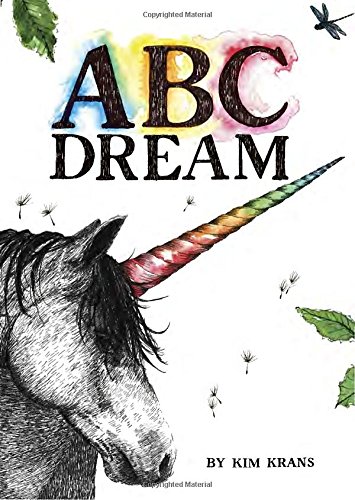 This stunning and innovative alphabet picture book will dazzle little ones and engage the adults who share it with them! Each page is dedicated to a letter, and clever alliterations are packed into each ink-and-watercolor spread. Be on the lookout for the beautiful companion book 123 Dream coming out in September 2016!
AB See by Elizabeth Doyle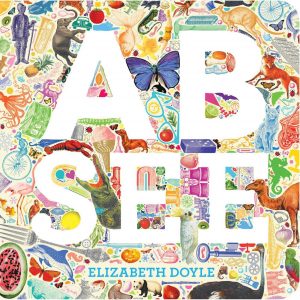 Hidden in each graphic letter are tiny troves of ABC treasures waiting to be found by sharp-eyed readers. Can you find the apple, arrow, and armor in the letter A? Or the bear, banjo, and bike buried in the letter B? Read along in this unique alphabet board book that asks audiences to A B See beyond the ABCs.
Alpha, Bravo, Charlie: The Complete Book of Nautical Codes by Sara Gillingham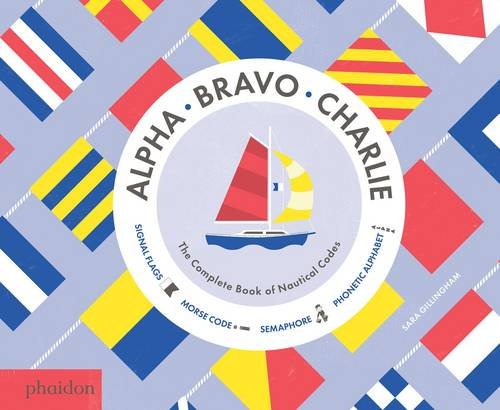 This stunning visual reference is an introduction to maritime communication through nautical flags, along with Morse code, the phonetic alphabet, and semaphore signaling.
Today's system of international maritime signal flags was developed in the 19th century, and is still used for communication between ships, or between ship and shore. Each flag, boldly colored for visual distinction at sea, stands for a letter as well as a phrase relevant to seafaring. The resulting code is both beautiful and functional, inviting readers to code and decode messages of their own!
Daytime Visions: An Alphabet by Isol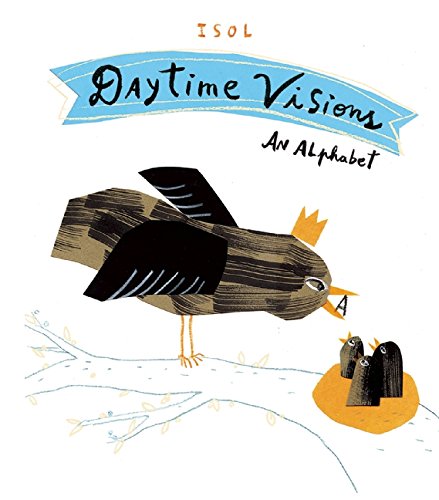 A many-layered alphabet book from an international star of the children's book world, Daytime Visions is graphically strong and intelligent in its exploration of words and situations. Whether it's a kiwi who returns to a boy's shoulder or a little duck who can't sleep, the visions here are relatable to children and rich with possibility.
The Handmade Alphabet by Laura Rankin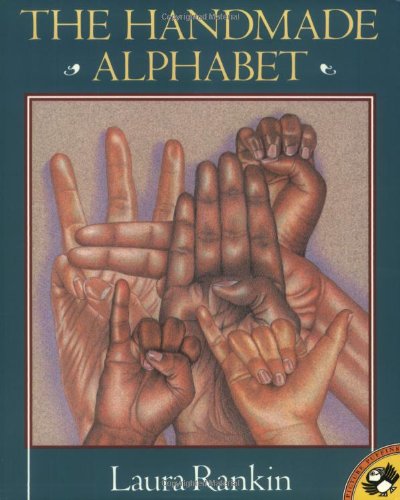 Presents the hand shape for each letter of the American manual alphabet accompanied by an object whose name begins with that letter. The hands portrayed represent different ages, genders, and skin color.  Inspired by a deaf person, this alphabet book celebrates the expressiveness of sign with lyrical clarity and creativity.  The art is eloquent and elegant, and the hands are all different – male and female, large and small.
Your turn:  What about you? What are your favorite alphabet books? Feel free to share in the comments!