BeachBoundBooks is pleased to be coordinating a Blog Tour for the charming children's book written by Sandra L. Richards and illustrated by Megan Kayleigh Sullivan, Rice & Rocks. The tour will run from August 23 – September 13, 2016.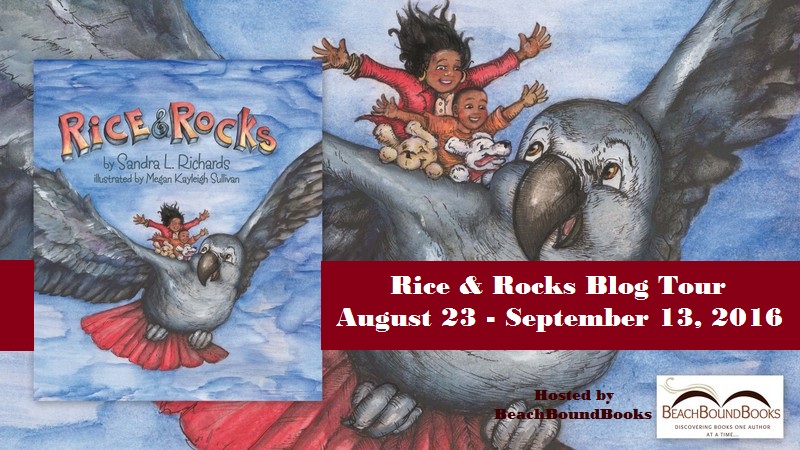 ---
About the Book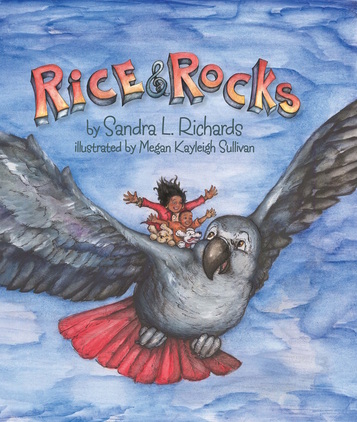 Title: Rice & Rocksl | Author: Sandra L. Richards | Illustrator: Megan Kayleigh Sullivan Publisher: Wise Ink Creative Publishing | Publication Date: August 23, 2016 Genre: Children's Picture Book | Number of Pages: 32

Book Description: Tradition takes flight in Rice & Rocks, a picture book celebrating culture and diversity. Giovanni's friends are coming over for Sunday dinner, and his grandmother is serving rice and beans. Giovanni is embarrassed he does not like 'rice and rocks' and worries his friends will think the traditional Jamaican dish is weird. But his favorite Auntie comes to the rescue. She and Giovanni's pet parrot, Jasper, take him on a magical journey across the globe, visiting places where people eat rice and rocks. This exciting story celebrates the varied traditions of every culture while also highlighting the delicious similarities that bring us all together.  Take a look inside the book…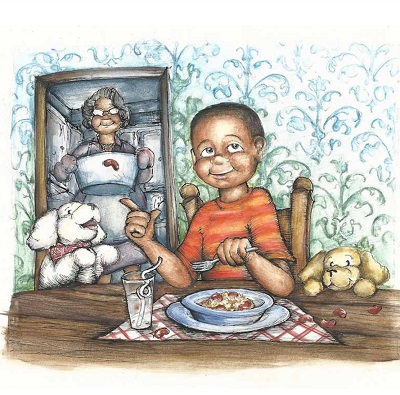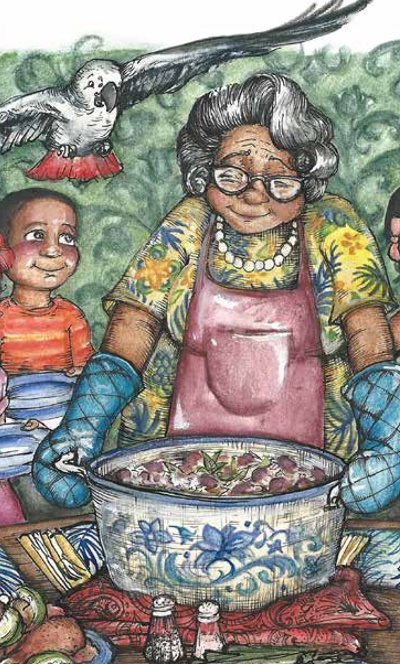 Review
Being Jamaican-American I can totally relate to the way Giovanni feels in this book.  Back in the 1980's it wasn't "cool" to be Jamaican or Jamaican-American for that matter.  Although I was born in America, my mother was not.  She had a very thick and distinct Jamaican accent.  I remember sometimes asking my mom to keep quiet in public in attempts to save face and stray from being different because I was scared her accent would embarrass me.  Kids would often use the term "fresh-off the boat" when referring to my mother.  Sometimes it felt like I was trapped between two worlds.
Like Giovanni, I also have some embarrassing childhood food memories.  Even today, I'm sure many multicultural children still have food-related insecurities while growing up, like awkwardness about using chopsticks and the custom of eating all parts of the animal — chicken feet, fish eyes and pig head.
I loved when Giovanni's auntie takes him on a magical journey and all the discoveries that Giovanni makes.  I love the look of wonder in his eyes!  He realizes that some of his friends also eat rice and beans as a traditional dish.  What a revelation!
Overall, we enjoyed this book for several different reasons.  The kids seemed to like pointing to the pictures of Jasper the parrot and little Giovanni.  I appreciate the fact that it was relatable as well as all of the detail included in the warm illustrations and the overall message of this book.  It teaches kids to understand they don't have to apologize for the scent of their food or the way it looks.  In addition, I think this book does a great job teaching children about feelings, imagination, acceptance, and respecting other cultures and their traditions.
About the Author: Sandra L. Richards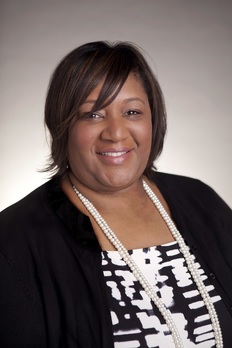 Sandra L. Richards is the debut picture book author of Rice & Rocks. With Rice & Rocks, Sandra brings a unique contribution to the world of children's books. An American-born daughter of Jamaican immigrant parents, she hopes the book will serve as an educational resource for families seeking to teach their children the value of their heritage and the importance of cultural diversity.
Learn more about Sandra at www.sandralrichards.com.
Twitter | Instagram | Facebook | Goodreads | LinkedIn Amazon | Books a Million | Seattle Book Company
About the Illustrator: Megan Kayleigh Sullivan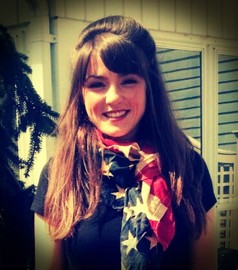 Megan Kayleigh Sullivan graduated from Rhode Island School of Design in 2012 with a degree in Illustration. She is currently working as a freelance illustrator and storyboard artist, and aspires towards a career in the film and animation industry as a concept artist, character designer, or visual development artist (or d., all of the above). She enjoys traveling, writing, telling stories, and hula-hooping. Visit her at www.357meg.com.
Blog Tour Giveaway
Prize: One winner will receive a $25 Amazon gift card or $25 PayPal cash prize, winner's choice
Giveaway ends: September 13, 11:59 pm, 2016

Open to: Internationally

How to enter: Please enter using the Rafflecopter widget below.
Terms and Conditions: NO PURCHASE NECESSARY TO ENTER OR WIN. VOID WHERE PROHIBITED BY LAW. A winner will be randomly drawn through the Rafflecopter widget and will be contacted by email within 48 hours after the giveaway ends. The winner will then have 72 hours to respond. If the winner does not respond within 72 hours, a new draw will take place for a new winner. Odds of winning will vary depending on the number of eligible entries received. This contest is in no way sponsored, endorsed or administered by, or associated with Facebook. This giveaway is sponsored by the author, Sandra L. Richards and is hosted and managed by Stacie from BeachBoundBooks. If you have any additional questions feel free to send an email to stacie@BeachBoundBooks.com.