Bad Girls Throughout History: 100 Remarkable Women Who Changed the World by Ann Shen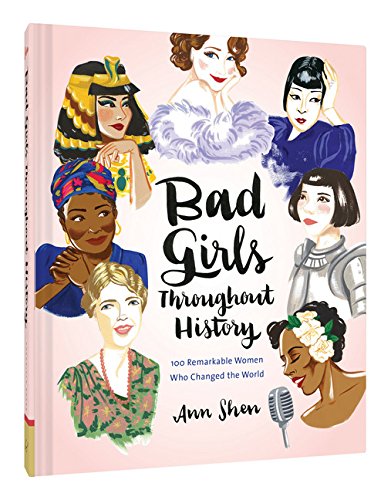 Publisher: Chronicle Books
Format: Hardcover
Pages: 222
Available for Sale: September 6, 2016
Synopsis (from Amazon)
Aphra Behn, first female professional writer.  Sojourner Truth, activist and abolitionist. Ada Lovelace, first computer programmer. Marie Curie, first woman to win the Nobel Prize. Joan Jett, godmother of punk. The 100 revolutionary women highlighted in this gorgeously illustrated book were bad in the best sense of the word: they challenged the status quo and changed the rules for all who followed. From pirates to artists, warriors, daredevils, scientists, activists, and spies, the accomplishments of these incredible women vary as much as the eras and places in which they effected change.
Reflection
When I saw this book featured on Chronicle books Instagram page I knew I had to have it.  An entire book dedicated to 100 remarkable badass women throughout history?  Yes, please…sign me up!  I don't know about you, but I love the fact that the author added the word "bad" in the title to describe these women.
I mean, let's face it, history is filled with bad boys who pushed the envelope and are remembered because of it, but you seldom hear about the girls.  This book fills the void of the bad girls throughout history who defied boundaries and social conventions of their time.
As the introduction states, "This is a book about girls who had a ton of fear and personal flaws and faced insurmountable obstacles, but did amazing things anyway."  The author also mentions this book isn't by any means an exhaustive list nor does it provide lots of detail of their personal stories.  Instead, you'll find short essays accompanied by the most beautiful watercolor illustrations you've ever seen!  The essays are meant to whet your appetite for exploring more on your own if you want to dig deeper into these women's lives.
From scientists and artists to writers and astronauts, this book highlights some of the most badass women who ever lived on planet Earth.  Some of the featured women include:  Oprah Winfrey, Marie Curie, Elizabeth Taylor, Madonna, Amelia Earhart, Cleopatra, Joan of Arc, Beatrix Potter, Rosa Parks, Josephine Baker, Lucille Ball, Judy Blume, Marie Antoinette, Joan Jett, Julia Child, Susan B. Anthony, Dolly Parton, Jane Austen, Maya Angelou, Ada Lovelace, Harriet Tubman, Queen Elizabeth I, Helen Keller, Madam C.J. Walker, Malala Yousafzai and so many more!  Granted, practically every woman surveyed about her top 100 leading ladies would differ drastically, but I think the author did a wonderful job with her selection.  There are women of all different races, backgrounds and faiths represented throughout.
The book starts off introducing Lilith, the lesser-known first wife of Adam who was kicked out of the Garden of Eden. The remaining 99 women are introduced in chronological order from the before Christ (B.C.) period to present day. The last woman featured is Malala Yousafzai who at the age of 17 became the youngest Nobel Peace Prize winner ever for supporting girls' education rights.
I'm so in LOVE with this stunning book!  I took the time to read it from cover to cover over the course of two days. Not only is it visually appealing, but it's also chock full of interesting tidbits and facts.  There are so many women I never heard of before like Maria Mitchell (1818 – 1889), the first female American astronomer, Anna May Wong (1905 – 1961), the first Asian-American movie star and Amalia Eriksson (1824 – 1923) who invented peppermint stick candies.  Who knew?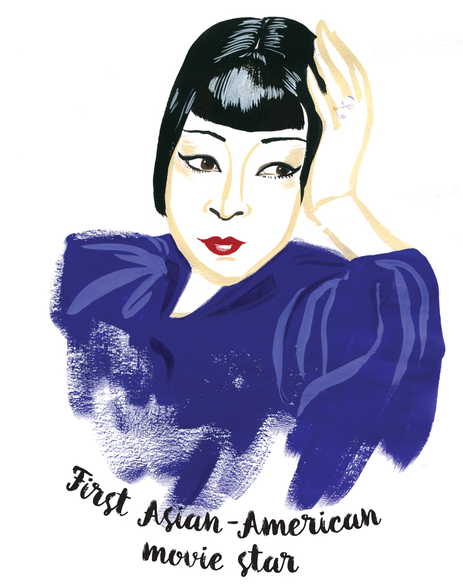 Reading this book made me realize just how grateful I am to be constantly surrounded by powerful and inspirational women in my own personal life as well as in the media.  Women like Michelle Obama, Hillary Clinton, Oprah Winfrey, Marie Forleo, and Sheryl Sandberg inspire me to do my part to change the world no matter how small it may be like posting book recommendations on Instagram or blogging.  This book also made it crystal clear that powerful women have had a major impact on society since the beginning of time, they just haven't been acknowledged as much as men have.
I believe this book does an amazing job communicating the fact that girl power is very much a force to be reckoned with. These 100 inspirations all prove that women run the world—whether they're pirates, activists, warriors or dare I say, presidents.  You'll definitely want to prominently display this gem at the forefront of your book shelf.  A winner!
I think this book also makes a great gift idea – pre-order one now for yourself or for one of the badass women in your squad.  You can also try your luck at the giveaway listed below.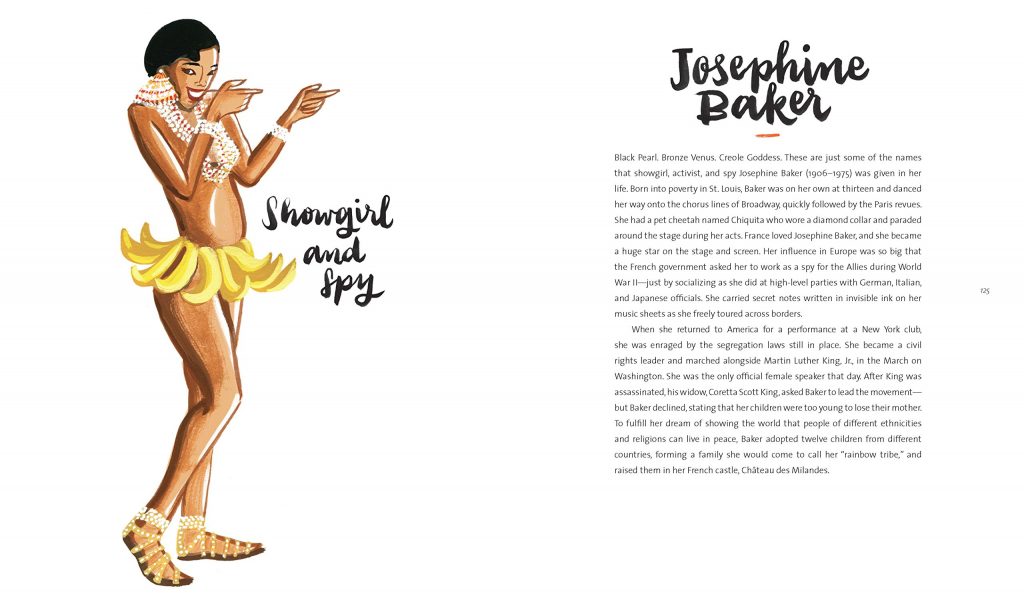 The Giveaway!
Our friends at Chronicle Books were gracious enough to sponsor a book giveaway for one (1) lucky winner!  Yes, you can win a FREE copy of this book before it's available for sale.  Ends, Friday, August 12, 2016.  Good luck!
Bad Girls Throughout History Book Giveaway

 About the Author
Ann Shen is an illustrator and graphic designer whose bright, colorful style has been put to work on everything from young adult book covers to fashion doll packaging designs. Her illustrations have been featured in the New York Times, BUST, Grazia, The Huffington Post, and other productions.  She lives in Los Angeles.
About Chronicle Books
Chronicle Books was founded in 1966 and is inspired by the enduring magic and importance of books.